No matter if you're a garden lover or not, spending time outdoors or in a greenhouse in spring and summer can be tough for hay fever sufferers. 
Although the outdoors and a garden in full bloom can positively impact our lives, nature may not be as appealing for those who suffer from hay fever.
What Is Hayfever?
Hay fever, also known as allergic rhinitis, is caused by pollen from various garden plants and trees. During the spring and summer months, the pollen count is at its highest, leaving hay fever sufferers unable to enjoy the wonders of the outdoors. 
Whether you suffer from hayfever yourself or you know someone who does, now is the perfect opportunity to make your garden more hay fever-friendly.
Listed below are eight different types of flowers, plants and trees you can add to your garden with ease. Perfect for those hay fever sufferers!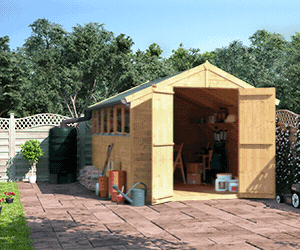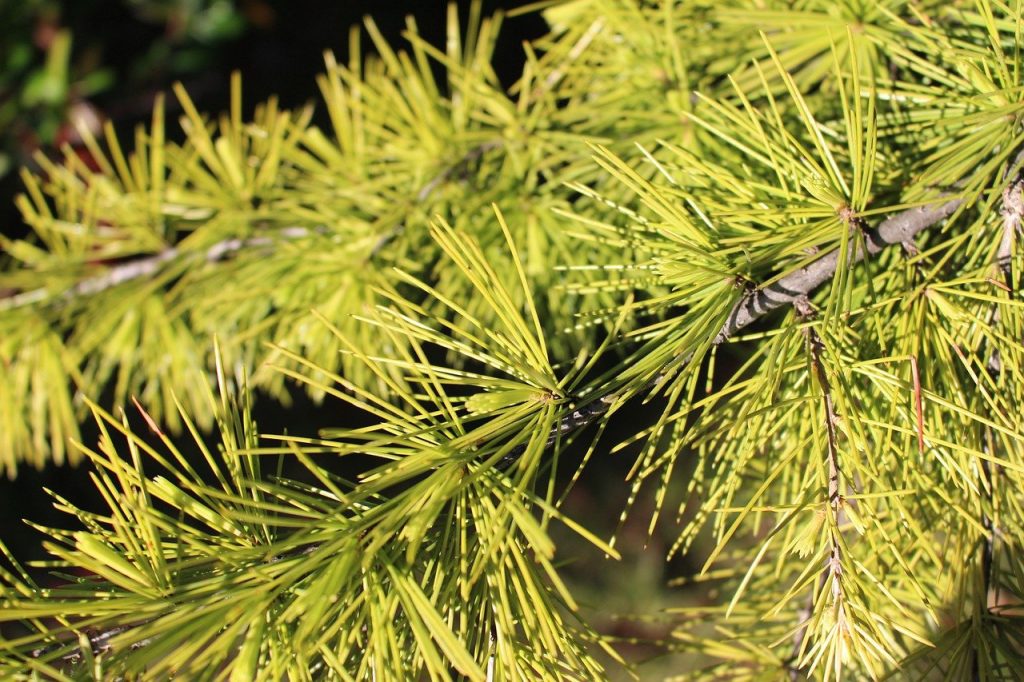 1. Conifers
Conifers are a type of tree with sharp, needle-like foliage. They're some of the best-suited plants to survive winters and can also grow cones. These trees have endless benefits and qualities that set them apart from many other trees. 
Conifer trees include pine trees, spruce cedar, fir, juniper, cypress and arborvitae. These types of trees are low-maintenance and can block pollen from other areas blowing in. Perfect for those who suffer during hay fever season! 
As well as this, due to their large structure, conifer trees can keep your garden private and help keep your outdoor space your own. All you have to do is get planting and enjoy how incredible they look!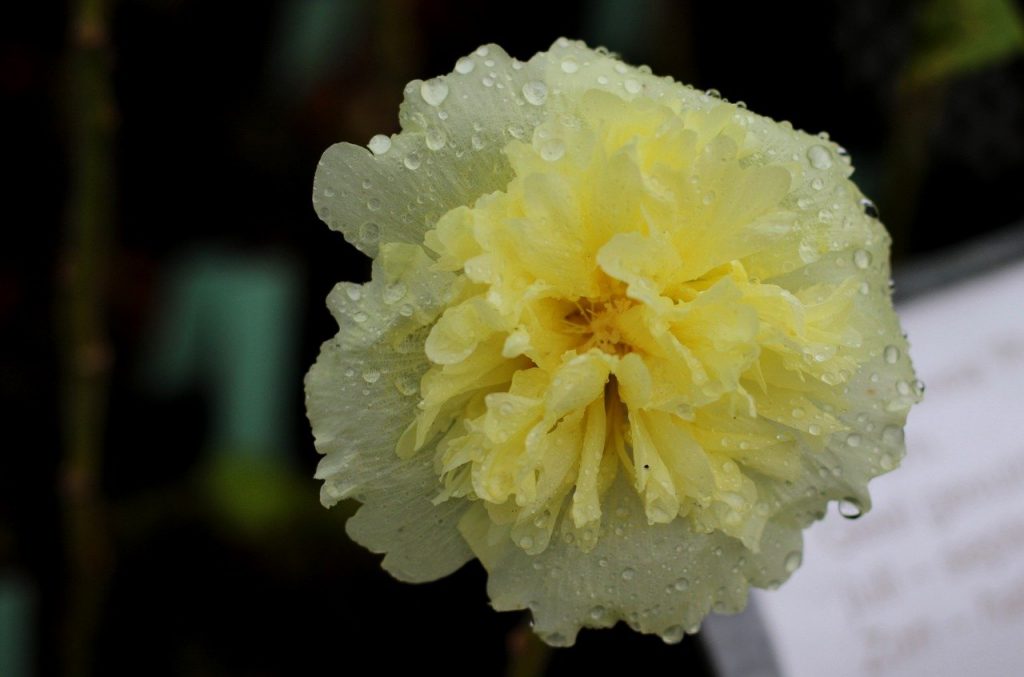 2. Double Flowered Hollyhocks
Double Flowered Hollyhocks are best known for their bright and vibrate colours as well as their ruffled blooms. You can find these beautiful flowers in colours such as pink, purple, blue, red, white, yellow and more!
This plant is different from the single flowering plant because it produces less pollen. Making this the perfect flower for any allergy sufferers! All that's left to do is plant these incredible double-flowered hollyhocks and make sure you know how to take care of them! 
TIP: This flower also attracts Hummingbirds and Butterflies!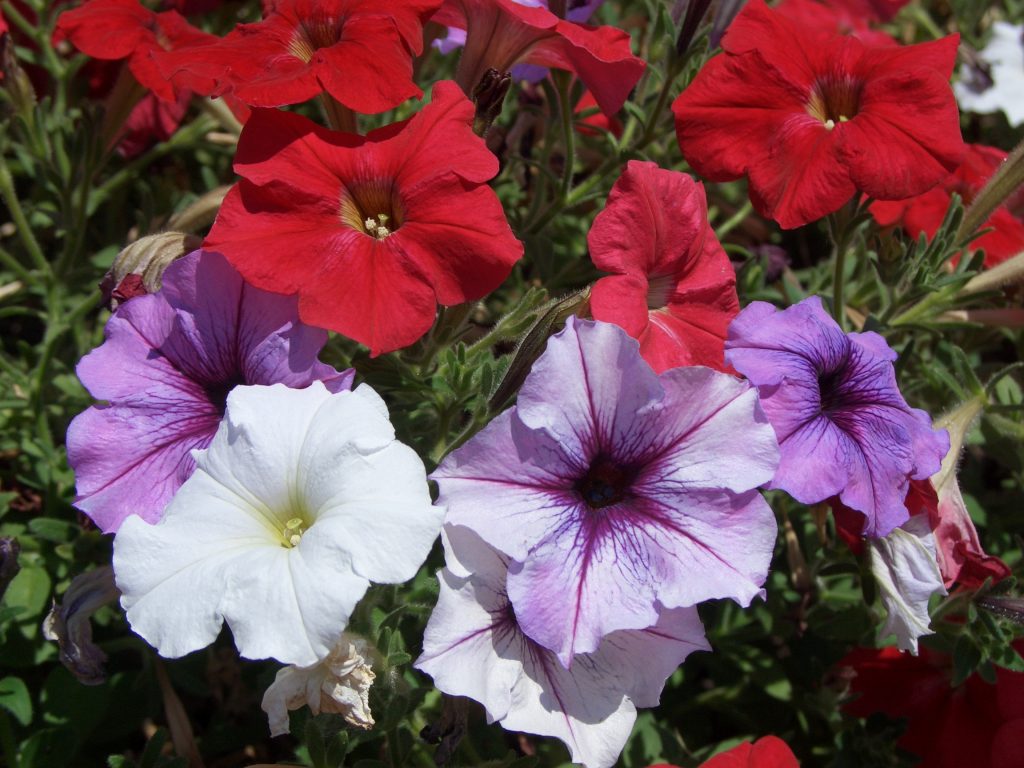 3. Petunias
Petunias are among some of the most popular flowers, this is because: 
They're low maintenance and don't require a lot of work

They're easy to grow from seed

They have an endless supply of incredible colours 

They bloom from spring, all the way to frost

You don't need to deadhead them, they take care of themselves
These are annual flowers that produce very little airborne pollen if at all, making them ideal for anyone with allergies. If you're a garden lover, you can enjoy working with these flowers in peace. 
Just like Double Flowered Hollyhocks, petunias come in a wide range of colours. This is a great choice of flower if you're looking to add some colour and life to your garden. 
Although little maintenance is needed, it's always handy to know how to look after petunias, make sure you take care of these incredible plants!
TIP: Petunias perform best in the sun but with lots of watering can grow well in the shade.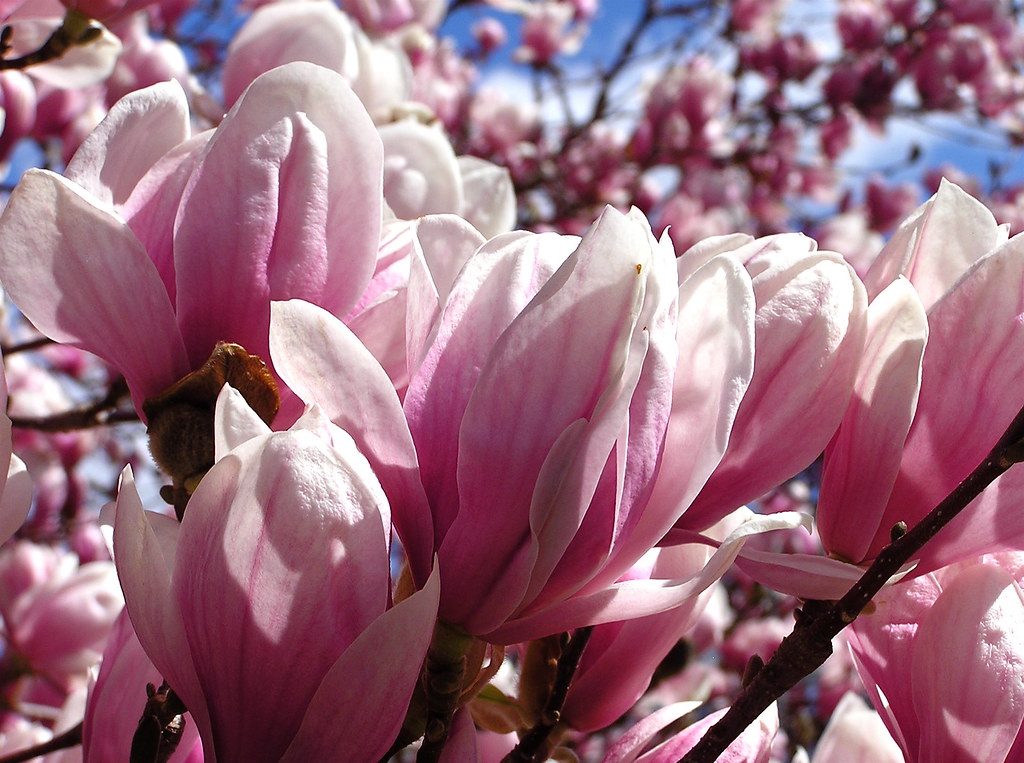 4. Magnolias
Another great solution for those allergy sufferers is Magnolias. These incredible flowers are best known for their beautiful white and pink colours. They are the perfect addition to keep your garden anti-allergy. 
These flowers can be the perfect way to add some height to your garden although this does depend on the height of the magnolia plant. Even though the magnolia plant is best put in a sheltered position, they do need attention from the sun.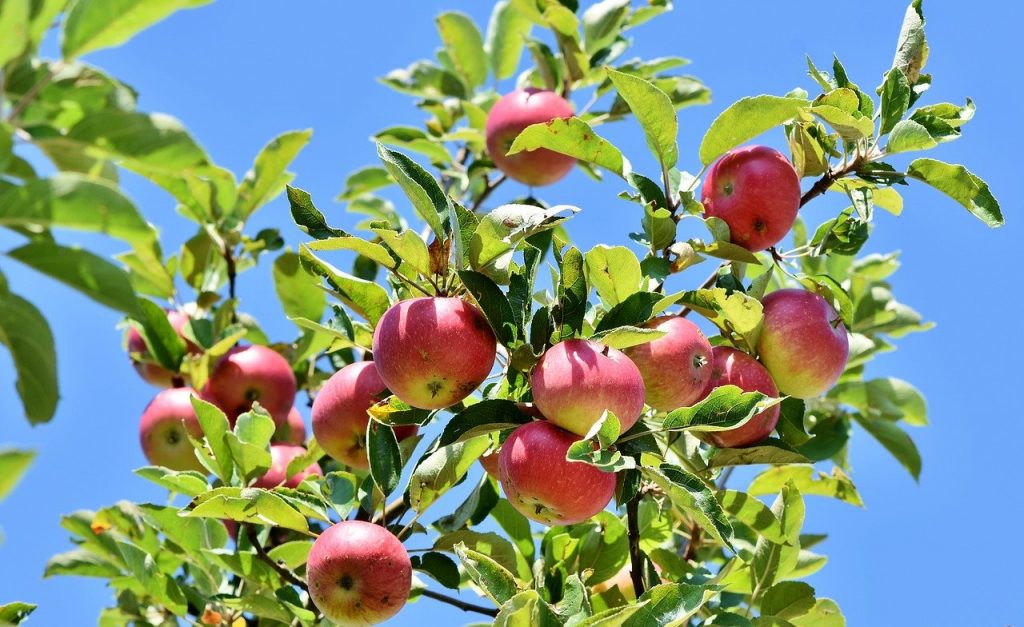 5. Female Trees
Female trees are ideal trees for your garden. Female trees produce seeds and fruit, whilst male trees produce pollen, which later becomes airborne. 
These types of trees instead catch the airborne pollen and trap it, turning them into seeds. This means you should suffer less from hay fever with these types of trees around. 
When looking for female plants, you'll need to look for Dioecious plants and trees. These are either able to pollinate or trap pollen but are unable to self pollinate. Fruit trees are a perfect example of a female Dioecious tree.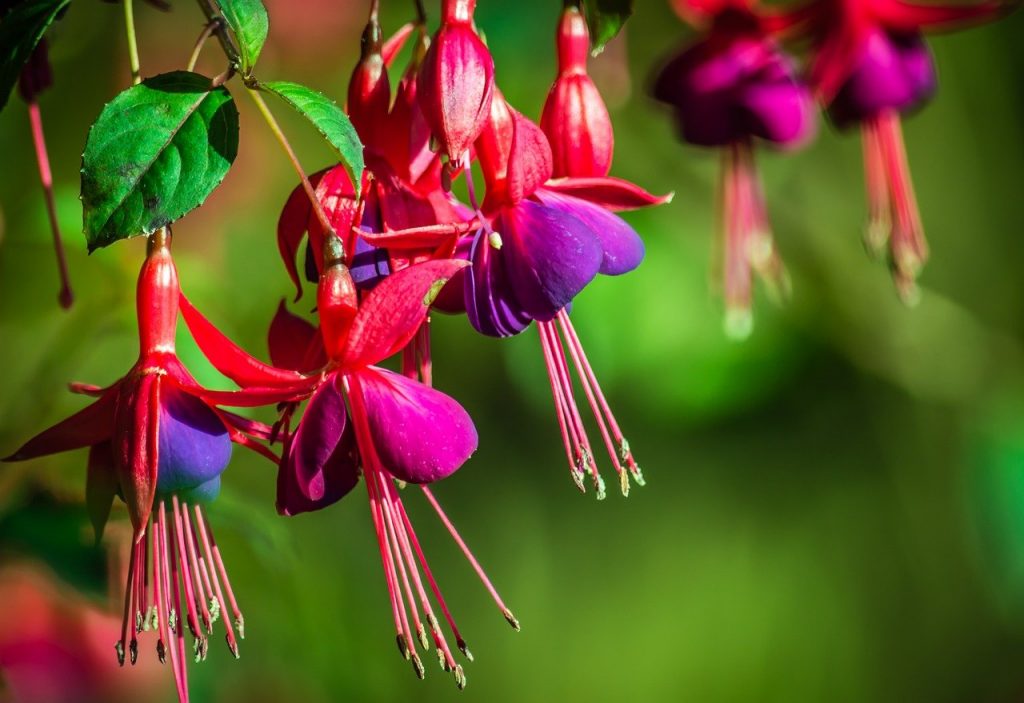 6. Fuchsia
If you're looking to add some life and colour to your garden whilst keeping the risk of pollen low, then Fuchsia's are perfect! 
With their draping jewel-like buds and elegant cherry blooms, these flowers can keep a tropical and elegant look to your anti-allergy garden. 
Fuchsia's come in a vast range of colours, from white and pink to purple and peach. These incredible flowers are fast-growing and best kept in full or partial sun at the beginning of summer. 
There is no particular soil required to grow a Fuchsia plant. Once planted, you can begin to see the blooms from late spring, up until the first frost hits in Autumn.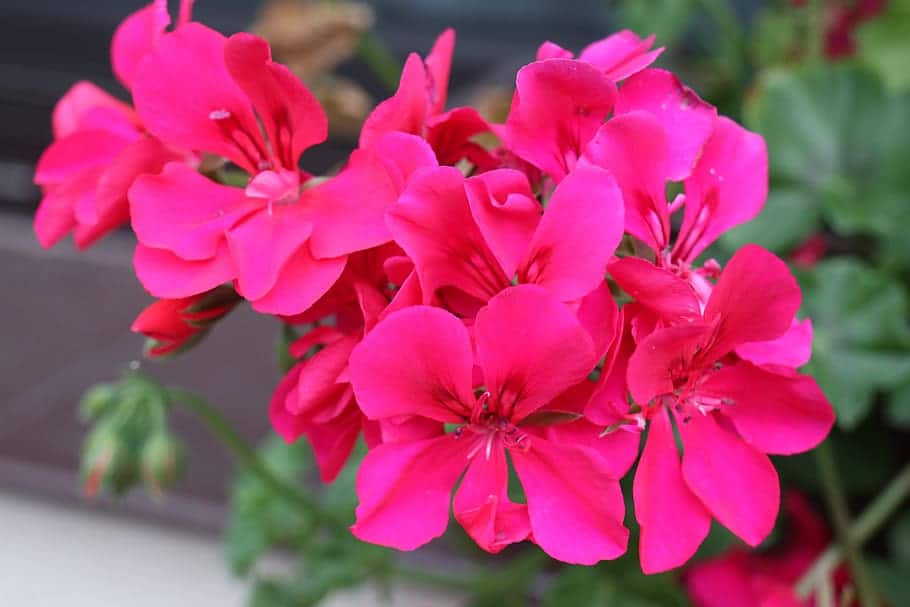 7. Geraniums
Geraniums are much-loved plants you can expect to find in many garden enthusiasts' homes. This plant is perfect for summer because it needs almost no water. This allows it to withstand boiling summer temperatures. 
Coming in various colours of pink, blue and white, this hardy plant is ideal for allergy-prone people because of its minimal pollen production. 
These beautiful flowers are low-maintenance. Once they're blooming, can produce an incredible scent attracting butterflies and hummingbirds.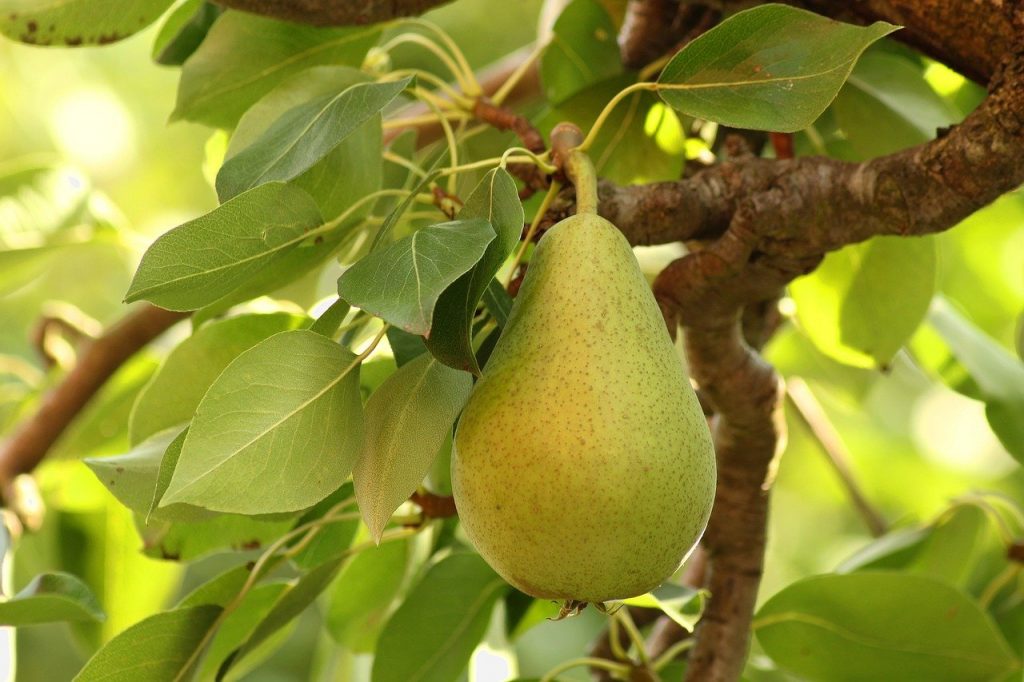 8. Fruit Trees
Insect pollinated trees, such as apple trees and pear trees, are a type of Dioecious plant. This means they don't produce their own pollen and rely on insects to bring it to them. 
Fruit trees are a great option if you have limited space in your garden. This is due to the fruit growing at height and not in the ground. 
Fruit trees will produce fruit yearly with little to no maintenance needed. These are hardy plants that will survive throughout the summer and winter months. All you have to do is get planting! 
Planting one or more of these suggested plants and trees can help to reduce the risk of a hay fever onset through spring and summer. All that's left to do now is find which plant best suits you! 
Shop Rattan Garden Furniture
FAQ