While it's true that a garden in full bloom during the spring and summertime can bring joy and have a positive effect on our well-being, it may not always be the case for people who suffer from hay fever.
This time of the year, the pollen count is at its highest. Hence, the hay fever season. Instead of being able to make the most of the summer weather, this may bring dread instead of joy to allergy sufferers.
Given that, it's time to think about your garden and how you can make it a better place for you and people with pollen allergies. To help you reduce the pollen count in your garden, our garden experts have named eight flowers, shrubs, and trees that are ideal for the hay fever season.
1. Conifer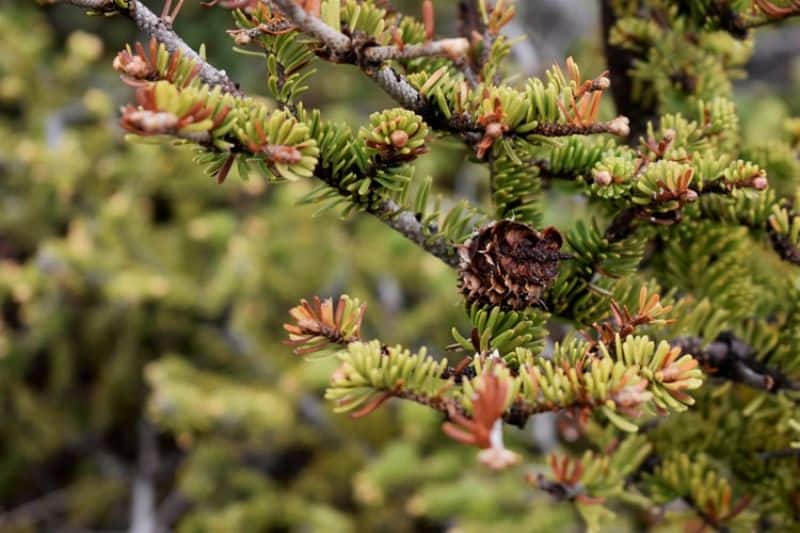 Conifers are trees with sharp, needle-like or scale-like foliage and most species are evergreen. They belong to a group of gymnosperm plants which produce seeds without fruits or flowers. 
The name 'conifer' is Latin for 'cone-bearing' as they produce pollen (male cone) and frow seeds (female cones). A conifer tree includes pine, spruce, cedar, fir, juniper, cypress, and arborvitae.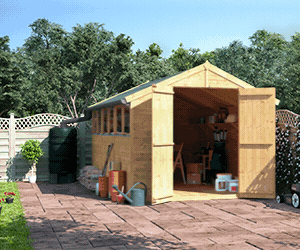 Why plant conifers in your garden? In addition to being a low-maintenance plant, perhaps one of the best reasons to plant them is they can block pollen from other patches blowing in. Meaning, this plant is an ideal choice if you suffer from allergies to pollen and other outdoor pollutants.
Moreover, they can provide more privacy and give your outdoor space a great canvas before you plant flowers. Here's a 'Growing and Caring for Conifers' guide, courtesy of Garden by Thesea.
2. Double Flowered Hollyhocks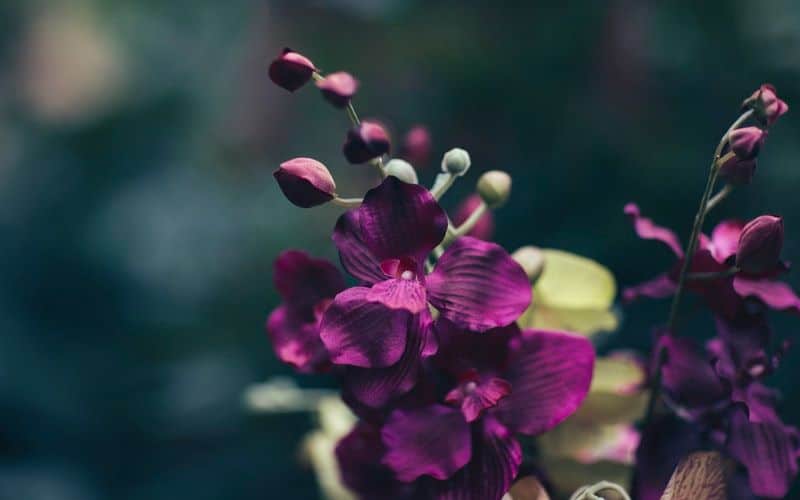 Known for their showy, ruffled, carnation-like blooms, Hollyhocks is one of the traditional British garden favourites. These attractive flowers produce exquisite blooms in bright colours, such as purple, pink, blue, red, white, yellow and even black.
What makes this double flowering plant perfect for your anti-allergy garden is it produces less pollen than the single flower. As well as being a wise choice for allergic individuals, it can attract hummingbirds and butterflies to brighten up your garden.
Here's a guide on how to grow hollyhocks, courtesy of Garden Lovers Club.
3. Petunias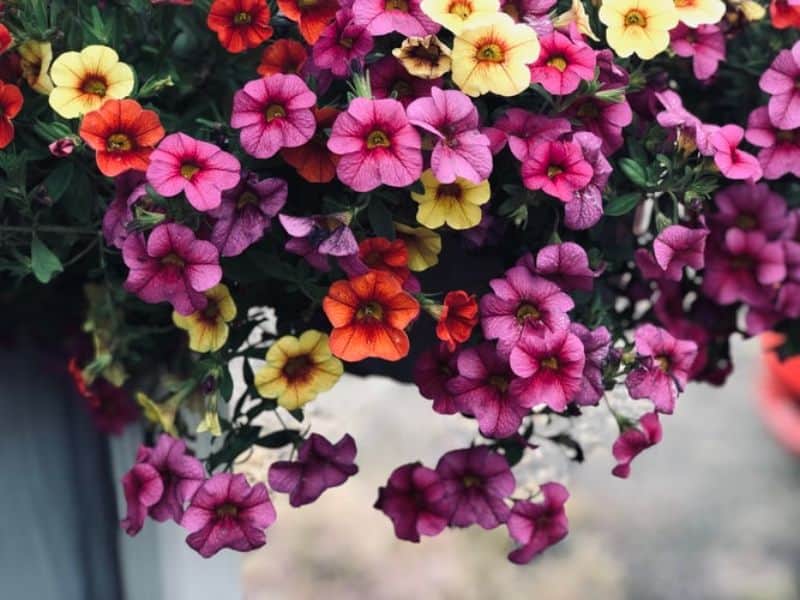 Petunias are one of the most popular flowers because of these reasons:
they don't require a lot of work;

easy to grow from seed;

they bloom spring to frost in a seemingly limitless range of colours;

they take care of their own bloom — no deadheading required.
These annual flowers make little to no airborne pollen, so if you have some allergy issues, you can enjoy working with them and watch them grow. Plus, they come in a spectrum of shades from dark crimson, salmon to yellow and pink — making them another great addition to your anti-allergy garden.
Growing petunias of your own, demand minimal effort, but this complete guide (courtesy of J. Parkers) will surely come in handy, particularly if you want to know more about the plant. 
Tip: They perform best in the sun, but with regular watering, they can grow in shady patches. 
4. Magnolias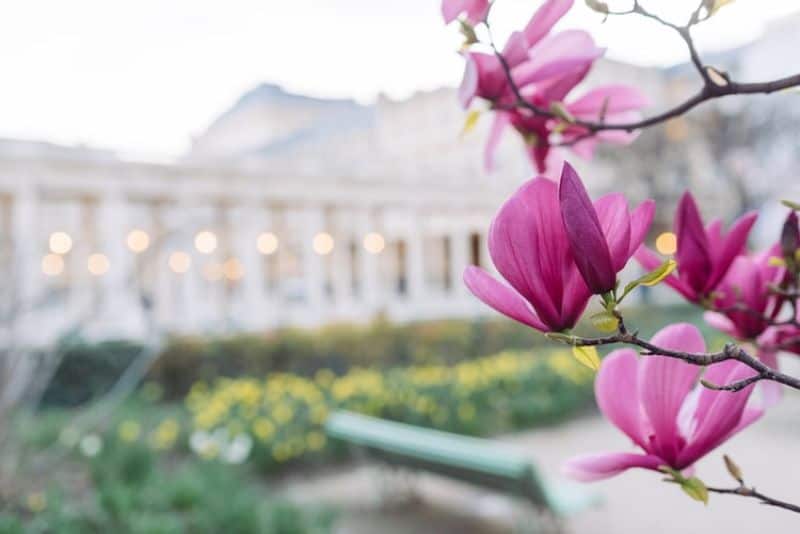 A beautiful addition to your anti-allergy garden, magnolias are one of the plant solutions and alternatives choices for people who suffer from allergies. Did you know that this flower is best known for its flowers, foliage, and fruits that are also attractive?
Depending on how high your magnolia plant is, they can be a brilliant way to introduce different heights and levels to your garden. Best put in a sheltered position; this versatile plant will require sun.
To know more about this plant, including how you can plant and take care of them, you can read Today's Homeowner's 'How to Grow Magnolias in your Yard' guide.
5. Female Trees
Female trees, including shrubs, produce flowers, seeds, and fruits, and they don't shed any pollen. Instead, they trap and remove a large amount of pollen from the air, turning them into seeds. Not only are they passive, but they are also active allergy-fighting trees.
How can you differentiate a female tree of a male tree? The easiest way is to look at their flowers. According to Sciencing, female flowers contain ovaries that develop into fruits. Male flowers, on the other hand, bear pollen that fertilises the female flower.
6. Fuchsia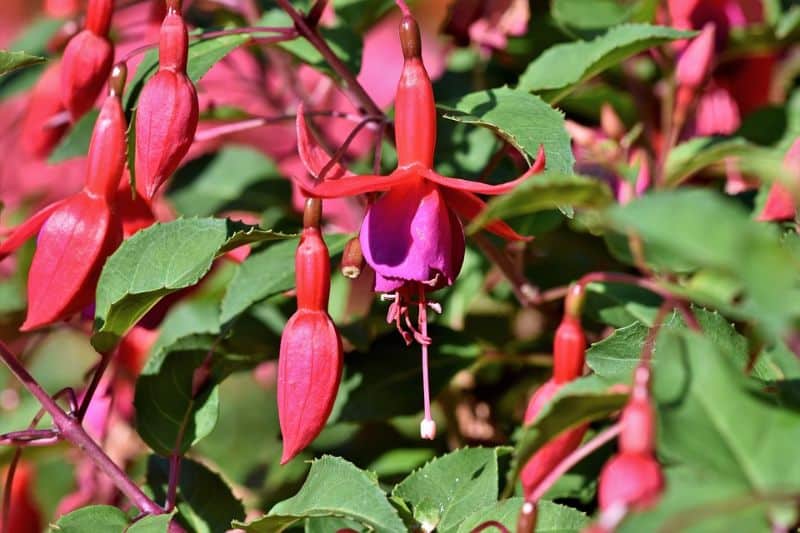 Flaunting their stunning, cherry blooms and their draping jewel-like buds, Fuchsias are one of the low-allergy plants that can bring a tropical and dazzling look to your anti-allergy garden.
This outstanding garden plant is available in a wide range of colours starting from pink and purple to white and even peach. Compact and thick growing, they are best grown in the full or partial sun at the start of summer.
Fuchsias can tolerate most soils and once established, expect to see the blooms from late spring until the first bit of frost hits the ground. Here's a guide to growing fuchsias, courtesy of Thompson & Morgan.
7. Geraniums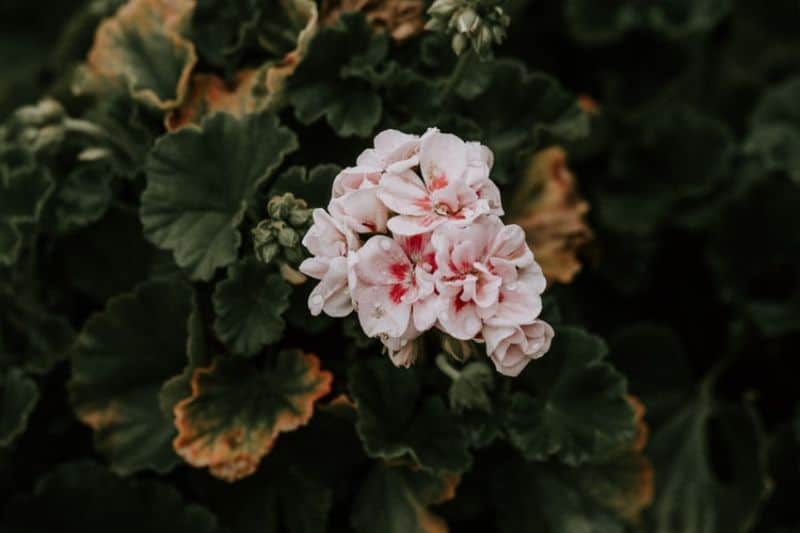 Geraniums are one of many gardeners' go-to annuals. Known for their broad range of colours, they make a perfect plant choice in the summertime. In fact, even with just limited water, they can withstand the sizzling heat of summer.
This type of hardy plants also produces a very little pollen, making them a great plant companion for allergy sufferers. They come in a vast range of colours, including purple, pink, blue, white and red.
In addition to that, they are low-maintenance, and once they are planted and fully-developed, they emit a lovely scent that can attract butterflies and hummingbirds. Gilmour has created an ultimate guide to growing geranium flowers, so make sure to check that out!
8. Fruit Trees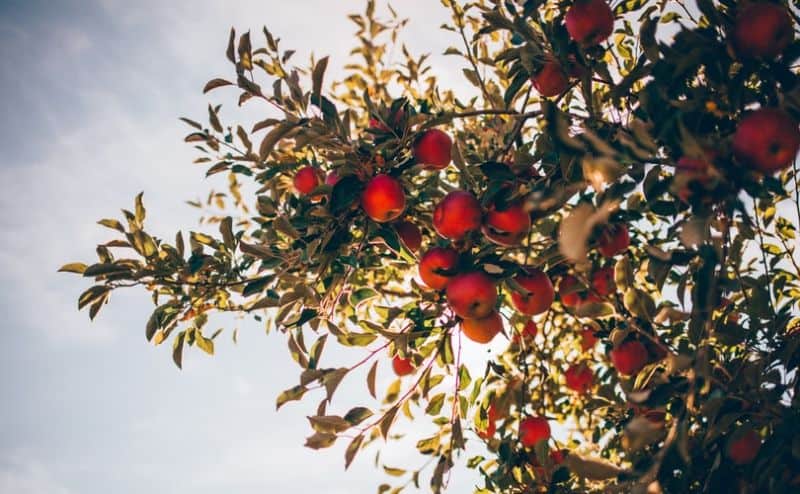 If you have limited space outdoors, fruit trees such as apples, pears and cherries are excellent choices for your garden. These are insect-pollinated fruit trees. Meaning, insects are the ones in charge of pollinating, rather than the tree itself.
Once established, fruit trees are very hardy and will produce fruit yearly. With a simple planting process, you can start setting your fruit trees up for success!
While spring and summer may be a difficult time for hayfever sufferers, by planting these suggested plants in your anti-allergy garden, it will help combat the allergens in the air. At the same time, it will allow you to enjoy the outdoors more!