The beauty of having a wildlife garden is that you can create haven just for you, as well as for wildlife. It's a way of encouraging butterflies, bees, frogs, and other animals into your yard.
Creating a wildlife garden also offers tons of environmental, economic, and social benefits. It fills your outdoor space with biodiversity and beauty.
And to create your garden into a wildlife-friendly zone, the key here is to provide as many different habitats for animals as possible. For one, creating your own wildlife sanctuary made from a garden shed.
With some thoughtful planning, you could find your courtyard teaming up with insects, birds, and other small mammals.
In this post, we're here to help you attract wildlife to your outdoor space with our top garden design ideas. Are you ready to transform your plot into a nature-friendly space?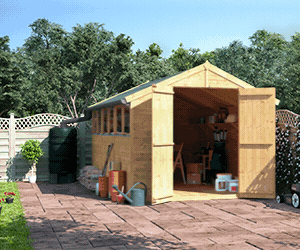 1. Grow your garden naturally
One of the easiest ways to bring wildlife into your garden is to leave your yard to grow. If you have a lawn, don't mow it to the extent where butterflies won't have a place to lay their eggs in.
A long grass is crucial for them, so try to not overdo your lawn maintenance this time. You can also leave tidying up the borders and shrubs until late winter or early spring.
That way, you can provide shelter for insects throughout the colder season.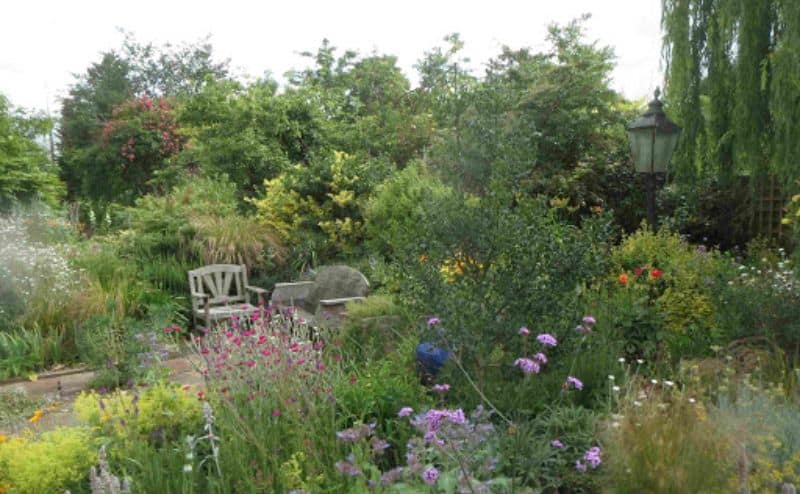 2. Open a bug hotel
Flowers are great for bees, but if you want to stay them for longer along with other beneficial insects, a bug hotel is your best bet. Building a simple bug hotel is simple and low-cost, too.
Almost everything can be made of natural or even recycled materials. It can be blocks of wood, leaf litter, dry sticks, and a cardboard tube.
If you're interested in making your own safe place for insects, this guide has everything you need.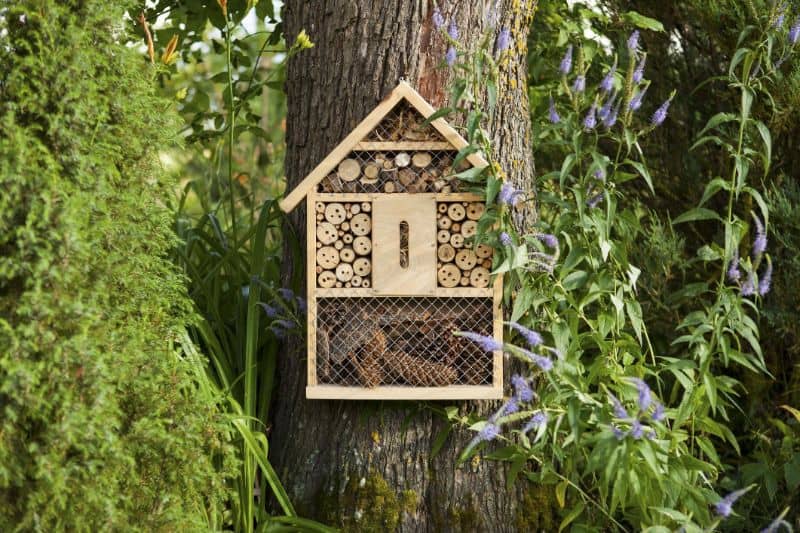 3. Fill your backyard with insect-friendly flowers
Bees are one of nature's prize pollinators. If you want them to beeline your garden, consider growing insect-friendly flowers.
Think lavender, catmint, and herbs like rosemary, sage, mint and chives. Marigolds, cornflowers, and geraniums can also help get your yard buzzing with more insects like butterflies.
4. Add a nature pond
Garden ponds aren't just visually appealing to plots, but they're also great for encouraging insects and other wildlife, too. By adding a nature pond into your yard, you can offer a number of plants and animals with their basic needs.
This includes food, water, and shelter. If you're planning to start a pond in your garden, here are 75 ideas that you can use for your own inspiration.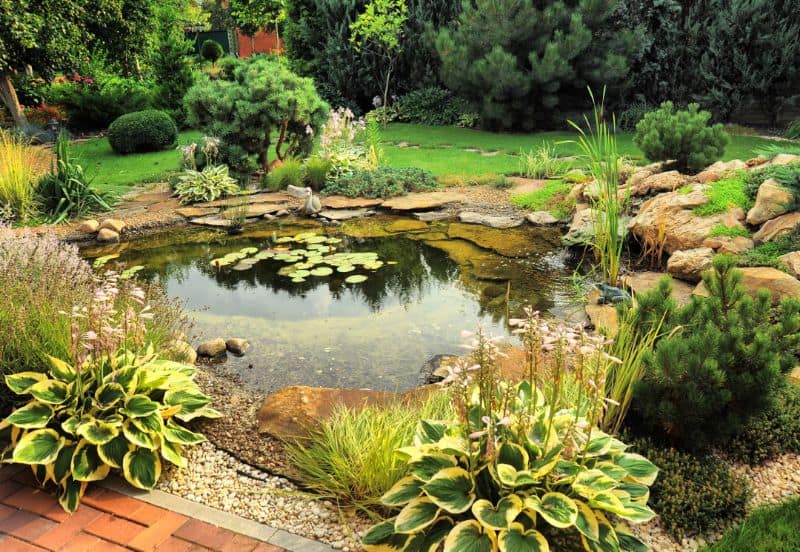 5. Consider a prairie-style planting
A prairie style of planting looks like this: a billowing border filled with tall perennial blooms and ornamental grasses. It's a gorgeous sight, particularly for butterflies and birds as they forage for seeds.
What's more, the mix of textures will surely add a soothing sense to your space.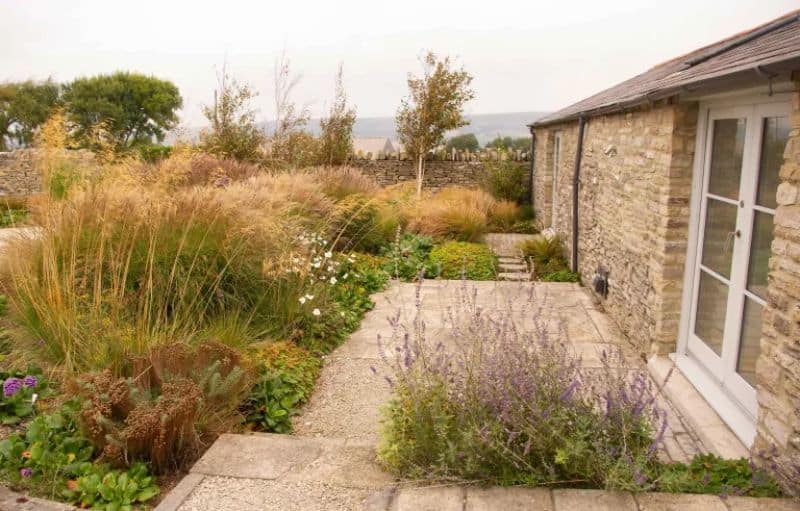 6. Take a cue from the natural landscape
A natural landscape with flowing water feature curves with dry stones and plants around gives off the reminiscent of the meadows. This  natural environment will surely welcome bees, butterflies, frogs and other creatures.
The perfectly balanced nature and the contemporary vibe is sure to be loved by people, too. And if you're looking for some tips on how to landscape a sloping garden, check out these 32 ideas.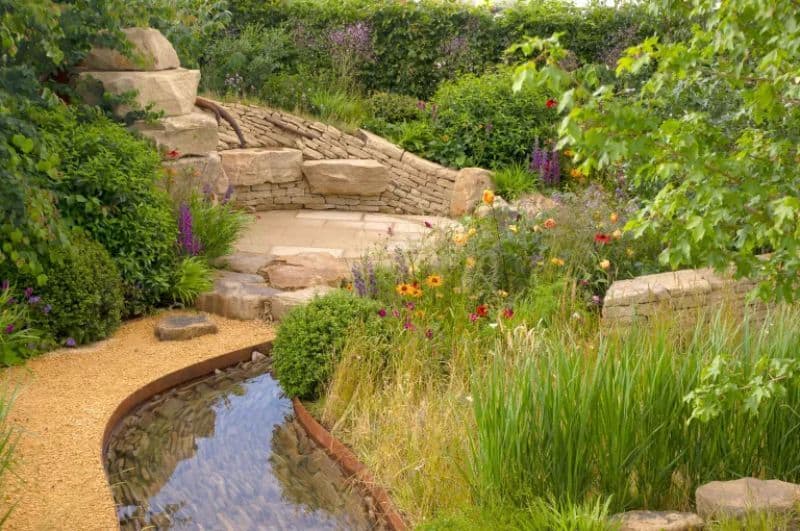 7. Put out additional bird food
Serve up a feast for bids during the spring breeding season to encourage them to flock to your garden. Provide foods with high protein, such as sunflower seeds and soaked raisins.
This will especially attract mom birds during the spring and summertime. In autumn and winter, you can switch to high-energy foods with more fats like kitchen scraps.
Top tip: If you have cats, make sure the bird feeders are placed in a higher position and out of danger. Birds won't settle if they feel threatened with your felines.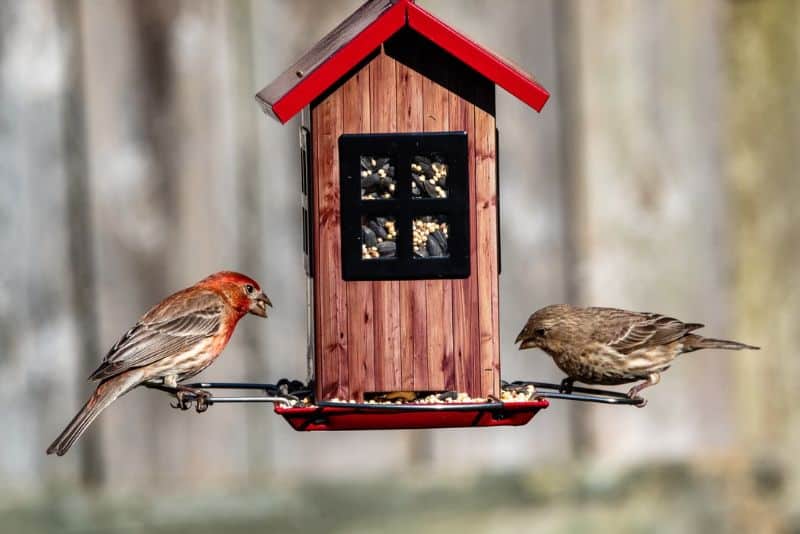 8. Plant a tree
Trees provide the food, shelter, as well as a nesting site for a great range of animals. If your garden has enough space for a tree to grow, take the opportunity to plant one.
Insects tend to make their home inside the tree while birds love to flutter overhead. They usually create their refuge tucked between branches.
A birch tree makes a lovely home for feathery creatures. At the same time, the silvery white shade tree can provide more shade and privacy to your space.
Thinking of going for a shady garden or at least having a partial shade outdoors? Check out these 15 garden shade ideas.
9. Provide supply of fresh water for birds and other animals
A bird bath filled with fresh water is as important as the bird feeder. This is especially important during the colder months.
Installing a stylish bird bath into your plot along with a feeder will surely attract flying creatures. Not only does this enhance the look of your garden, but watching your feathered friends drinking and splashing around is a joy of sight.
Top tip: Place the bird bath on a stone plinth or a neat side table to keep it out of reach from predators. Don't forget to refill it with fresh water everyday.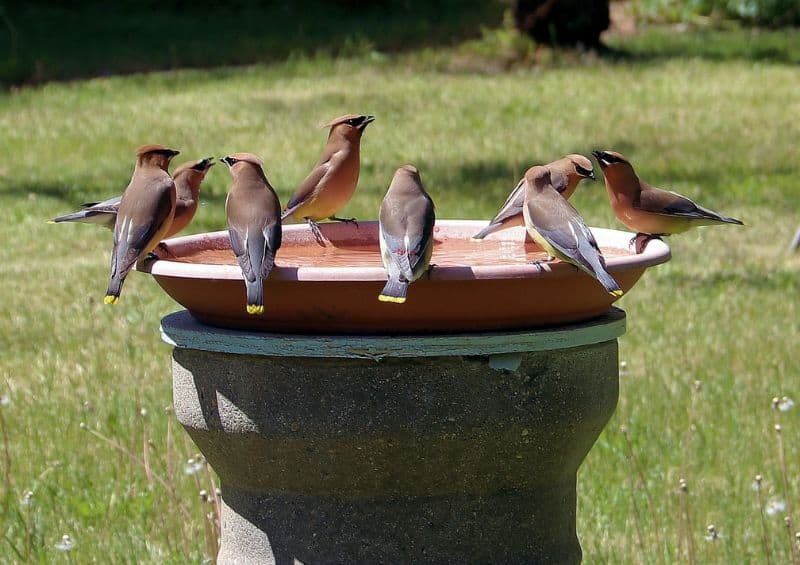 10. Grow plants specifically for bees
Did you know that bees play a significant role in our ecosystem? They produce a third of the food we eat, and we'd be lost without them.
Your garden can also have a major contribution in nurturing the bee population. So how about encouraging more bees to enjoy your garden, at the same time, give them a refuge?
What you can do is to grow plants specifically for them. You can have a section in your garden for welcoming the humble bumble bees.
Note: They love flowers with ultra-violet colours. We recommend planting more blue and violet flowers to incite them into your garden.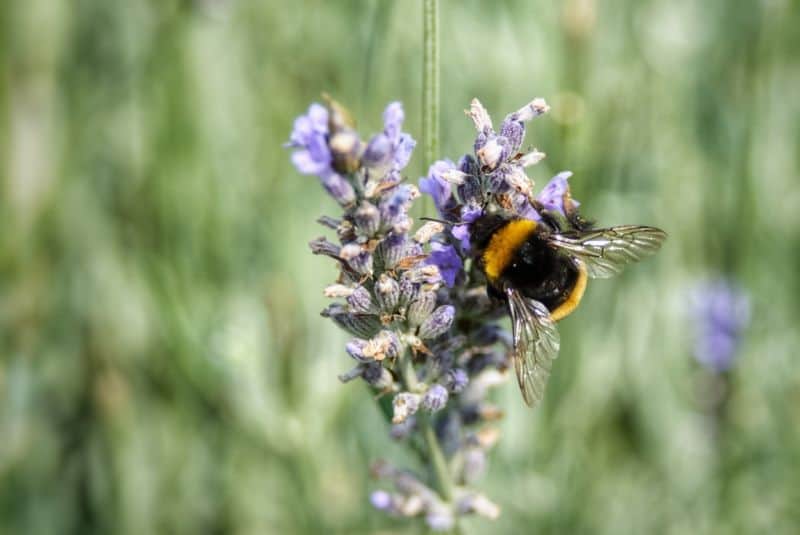 11. Entice the butterflies with nectar-rich flowers
Butterflies love to drink down on nectar-rich flowers, especially in sunny spots of a garden. The next time you plan out your garden, make sure to add a pretty mix of flowers, such as:
Lavender

Wallflower

Buddleja
Not only will these flowers help encourage more butterflies in your garden, but also they will give your patch a colour boost. Top tip: Don't forget to leave some fallen fruit at the bottom so butterflies can feast on them. This can be over-ripe plums, apples, or pears.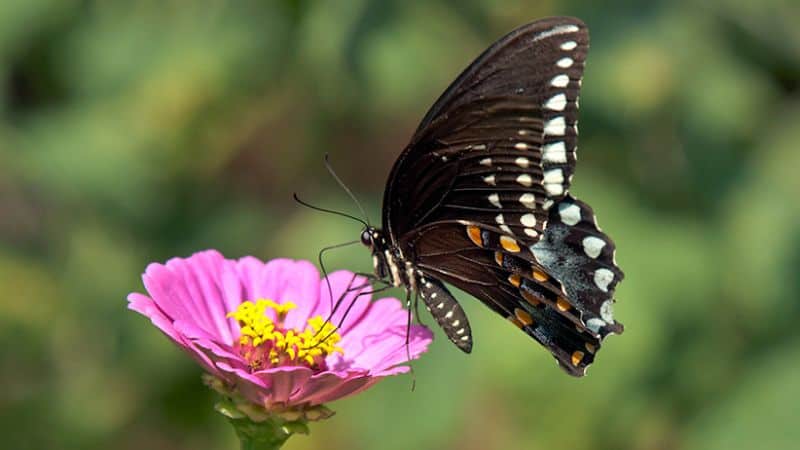 12. Create a compost heap
By recycling kitchen scraps, you're cutting down on landfill use and pollution, which is great for the environment. At the same time, you're providing the hedgehogs, toads, and slow worms a suitable meal.
You also don't need anything fancy to start your compost heap. You can make one out of vegetable peelings, grass cuttings, and teabags and coffee grounds. Literally, your heaps of kitchen scraps and garden waste.
If you wish to start making your own compost now but unsure about where to begin, we've got you covered. Use our guide to get started!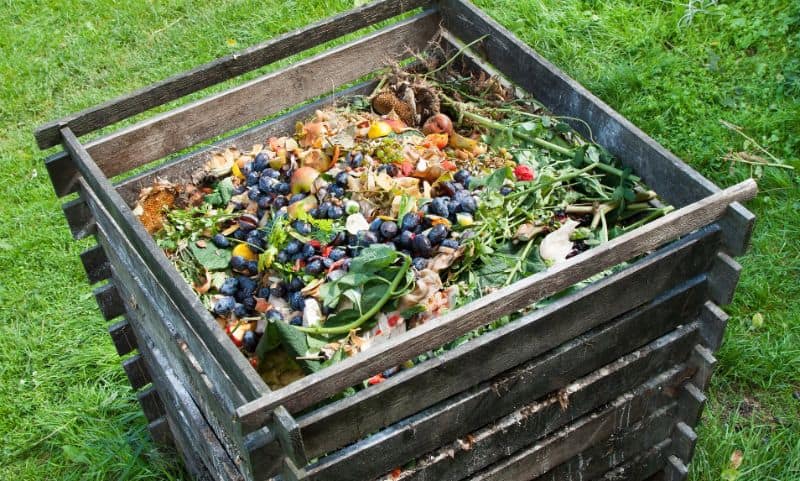 13. Leave a gap for wildlife to enter your garden
As much as we love privacy in our gardens, our small wild visitors need to move freely on their search for food and shelter. The compost heap you've prepared for them would somehow be pointless if there's no entrance for them to visit your garden.
Hedgehogs, frogs, newts, and other small mammals tend to travel a mile or more to discover new hunting grounds. Cutting small gaps at the base of your wooden fences, for instance, will help create byways for them.
You can also incorporate short drain pipes above ground level when building new walls. Or grow climbers up over boundaries and buildings to let these tiny creatures thrive.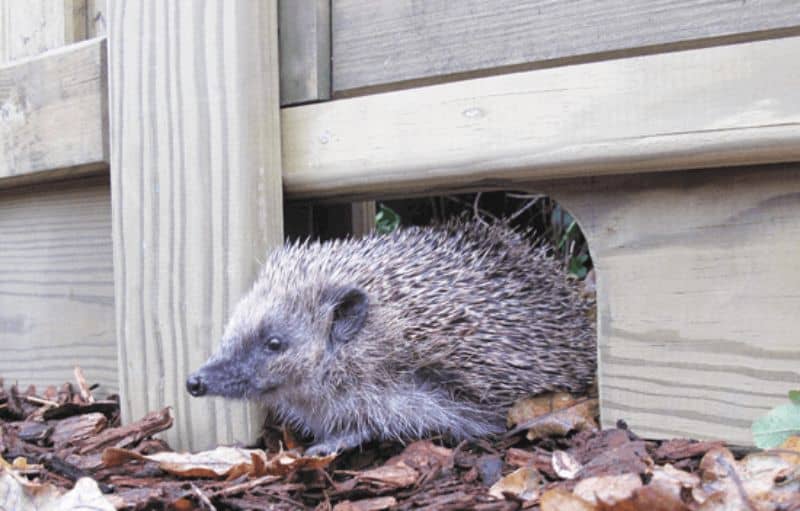 14. Put up nesting pockets on trees
A great way to invite more small birds in your garden, such as robins and wrens, is to put up nest pouches on your tree. Opt for nesting pockets that are made with a strong metal frame and waterproof, so our little feathered friends will have a safe and sturdy refuge.
Other than trees, you can position them in climbers or woody shrubs at least 1m above the ground. Don't forget to secure them in place with garden wire, and you're all good!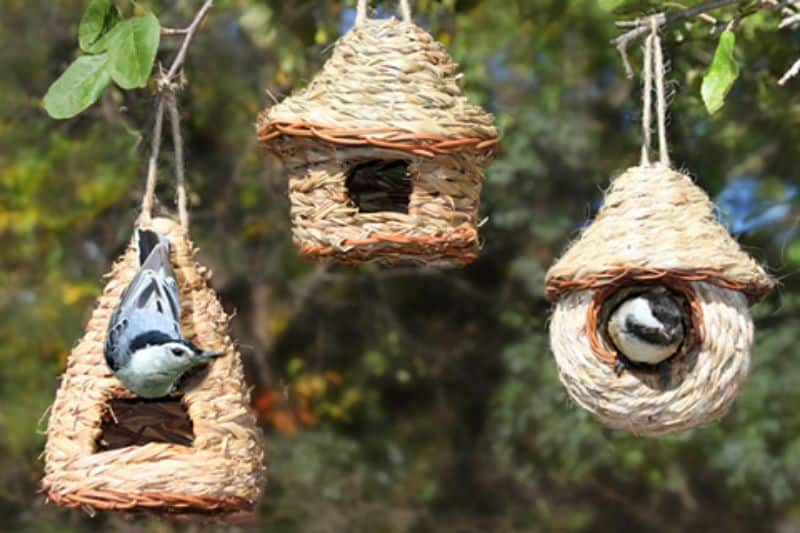 15. Go for a shed green roof
A green roof is a vegetative layer grown on a rooftop. It's sometimes referred to as a vegetated roof, eco-roof, or living roof. When installed correctly, it provides numerous benefits including:
Improving the air quality

Preventing gutters from overflowing

Providing a habitat for wildlife
If you're looking for ways to transform your dull roof into a flower-rich and living turf, this idea is your best bet! It's great for attracting a wide range of insects and bird life.
Plus, they also make a beautiful, ever-changing layout for your garden that's a delight to look out on. Here's our guideline to help you install a successful green roof.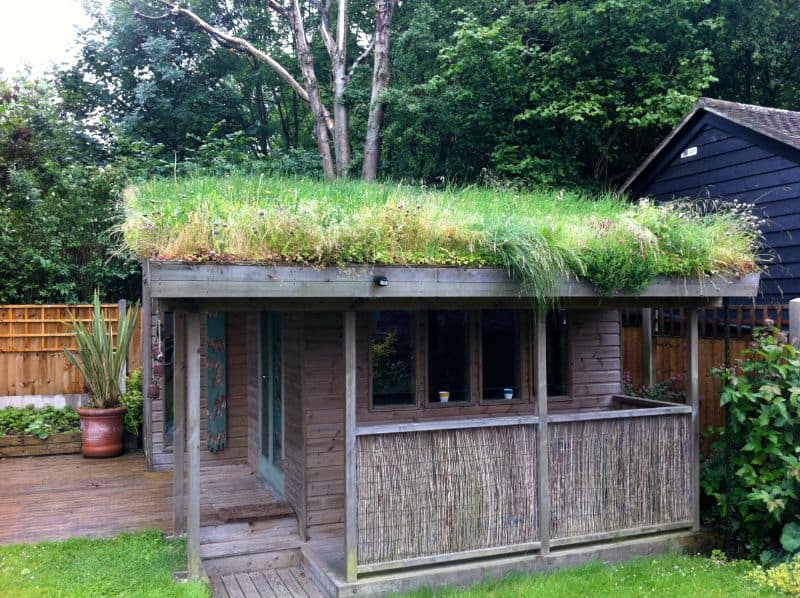 16. Replace your ordinary fence with cultivated hedgerows
Replacing your wooden fences with hedgerows is actually a brilliant way to get more wildlife in your garden. By doing so, your yard will offer a visual treat that can provide wildlife with food and shelter.
Native plants like blackthorn, hawthorn, or field maple can be their nesting sites. While berries, nuts, and hips can help encourage more hungry wildlife in winter.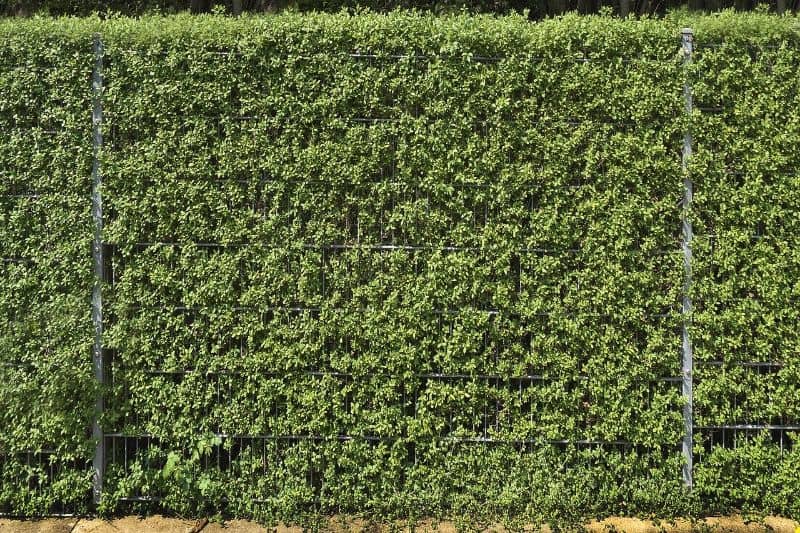 17. Pile up the logs
If you don't have the time to create a whole bug hotel, you can opt for this one. Stacking logs and twigs from your spring clean is a great alternative for creating a wildlife corner.
Look for a spot in your yard that's undisturbed then keep a pile of logs in to provide shelter for insects and mammals. If a hedgehog happens to make a home there, it will feed on your slugs and snails.
This is an added perk if you wish to eliminate the snails from your new crop of plants.
18. Plant a hedge
Hedges work wonders when it comes to protecting your delicate plants against strong winds. They also make a great alternative to fences, helping the wildlife in the garden to thrive.
In addition to a safe nesting site, a hedge also can provide food. Just plant a variety of native species like holly and hornbeam, or try beech or yew for a more uniform look.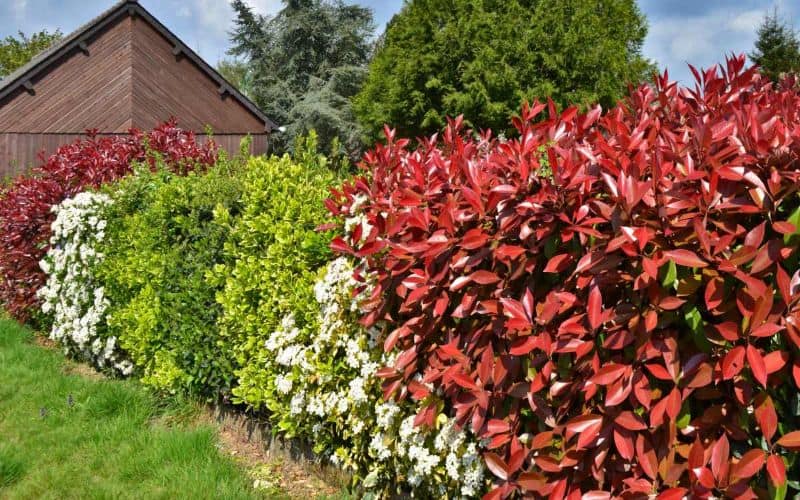 19. Step back from your mower for a while
To achieve a perfect wildlife garden, try putting your lawn mower away for a month or two. Lawns offer a rich habitat for beetles, worms, and other insects.
Moreover, they're an important part of the eco-system that enables birds, frogs, newts, and hedgehogs to thrive as well. You could keep a few sections free from cutting to keep your garden looking neat.
A great example of this is a yard pathway like the one in the photo below. Just let a patch of your lawn grow and watch the bees flock to your backyard.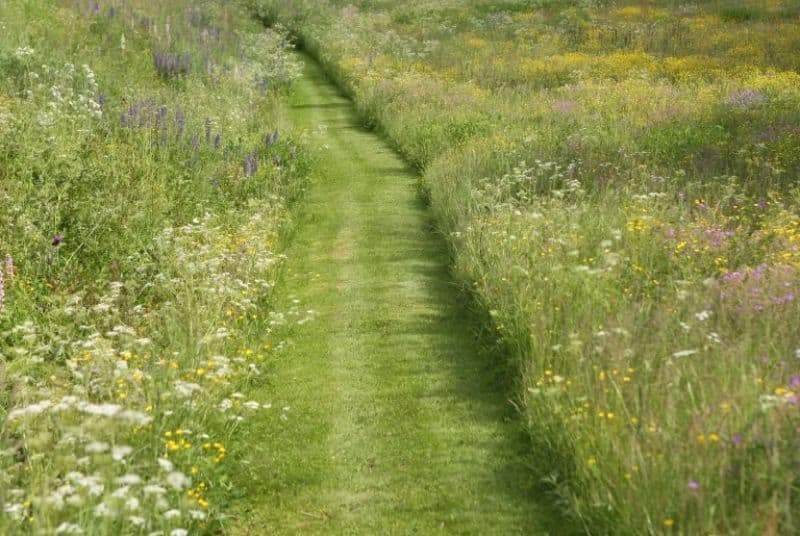 20. Set up a mini home for hedgehogs
Putting a humble sanctuary for hedgehogs in your garden is a great and cute way to encourage more in your space. Make sure to keep the areas wild surrounded by a heap of leaf litter and a few logs.
You can also add some treats to welcome them to entice them away to their mini house. Top tip: Avoid bread and milk, as these items can make our little spiky friends ill.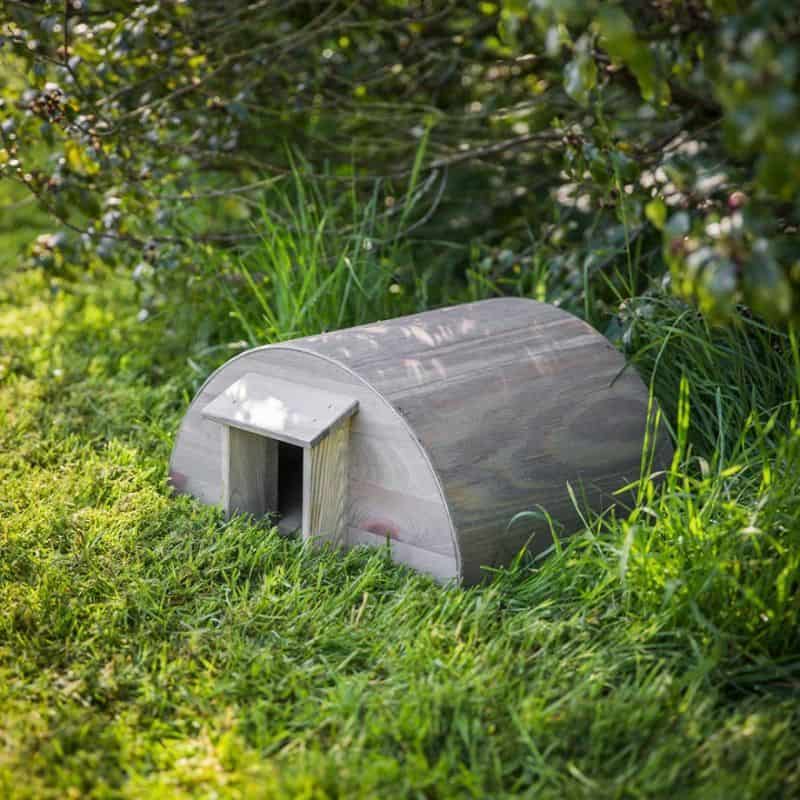 21. Plant up your paving
Filling your old paving slab with gravel and plants can soften the look of your paved area. Not only that but it also provides extra run-off drainage and the opportunity to attract beneficial insects.
Choose low-growing and sun lover plants like sedums and gentians.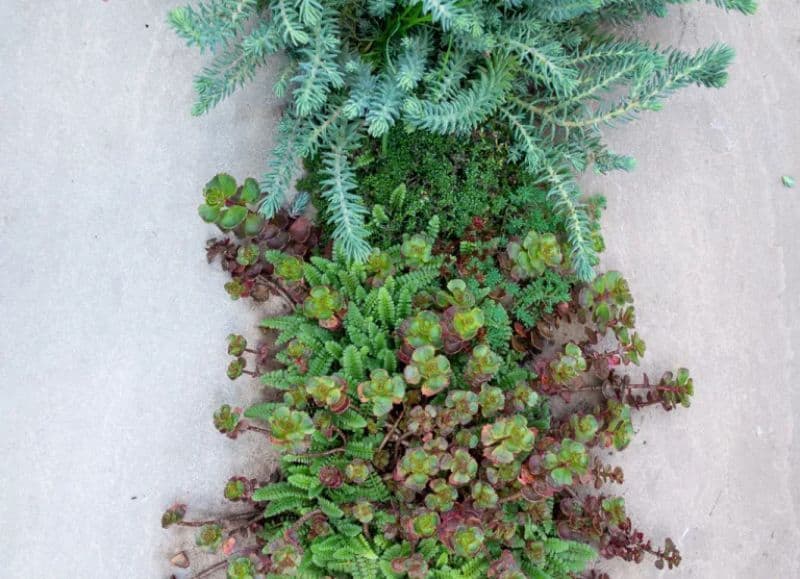 22. Welcome nature in an urban setting
Take a look at this urban garden setting. It's such a relaxing place to unwind after a long tiring day.
Being surrounded by greenery and a peaceful environment also means you'll get accompanied by birds and other wildlife, too, during your outdoor stay. For one, the hedges provide birds shelter and a place to nest.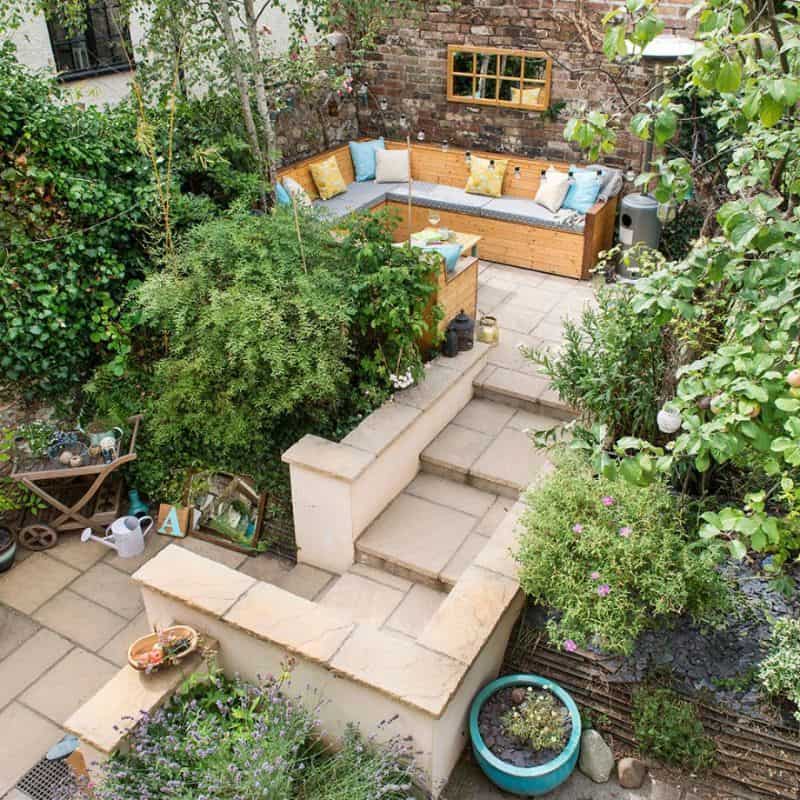 23. Welcome the bats to your courtyard
Did you know that bats are also useful and beneficial for our gardens? Encouraging them in your yard is one of the efficient ways for natural insect control.
You can build a bat house to provide them with warm and cosy shelter. Use a rough, nontoxic wood (e.g. plywood or cedar) to make it easier for bats to climb in and out of the DIY bat cave.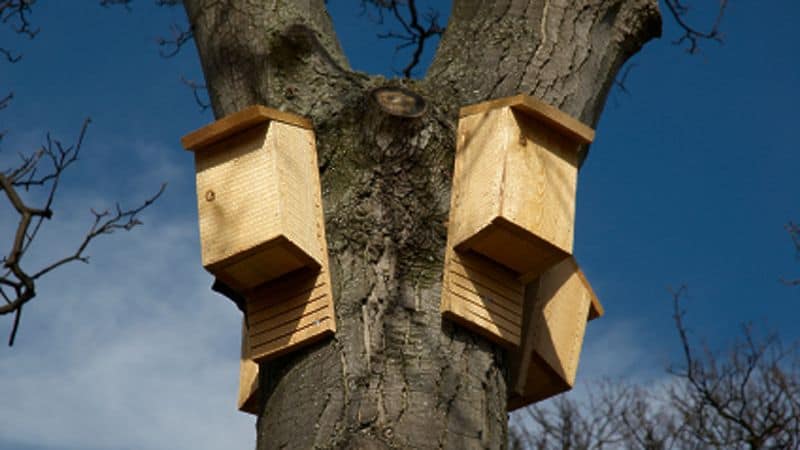 24. Keep your own bees
If you want to go one step further with your wildlife garden, keeping your own bees is very rewarding. This idea is especially ideal if you really want to invest in saving bees, as well.
Beekeeping can let you watch their activities first-hand, at the same time, learn more about them. Give bees a home and produce organic and locally made honey for you to enjoy.
Top tip: Do plenty of research and ensure preparation is done beforehand. You also should be wary of using pesticides as some will remain embedded into the soil affecting bees and other wildlife in the long term.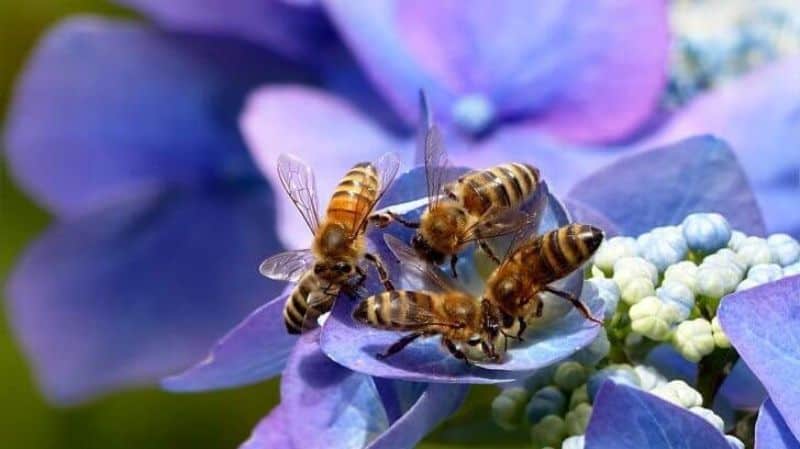 25. Leave a wild area
No matter how small or big your backyard is, a grassy and untouched area is guaranteed to attract a wide range of bugs, amphibians, and other mammals. You can pick a quiet corner like this or under a tree.
If you're really short in space, a couple of window boxes will do the trick. Sow with a meadow mix of seeds and it will eventually draw in more visitors.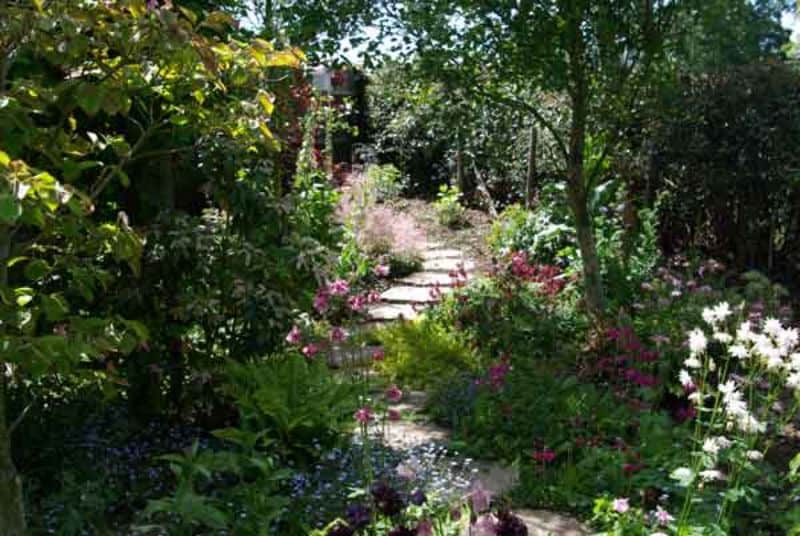 26. Plant a climber
When it comes to planting a climber for your wildlife garden, climbing roses is a great choice. For one, they have double purposes:
They add aesthetics and are beautifully scented

They provide cover and shelter for a wide variety of wildlife
Birds can nest in matured climbers like this, whereas bees and butterflies can feed, rest, and hibernate. Honeysuckle and clematis are also a good choice for climbers.
Both are lovely varieties that can enhance the look of your garden, especially if you have a cottage garden scheme.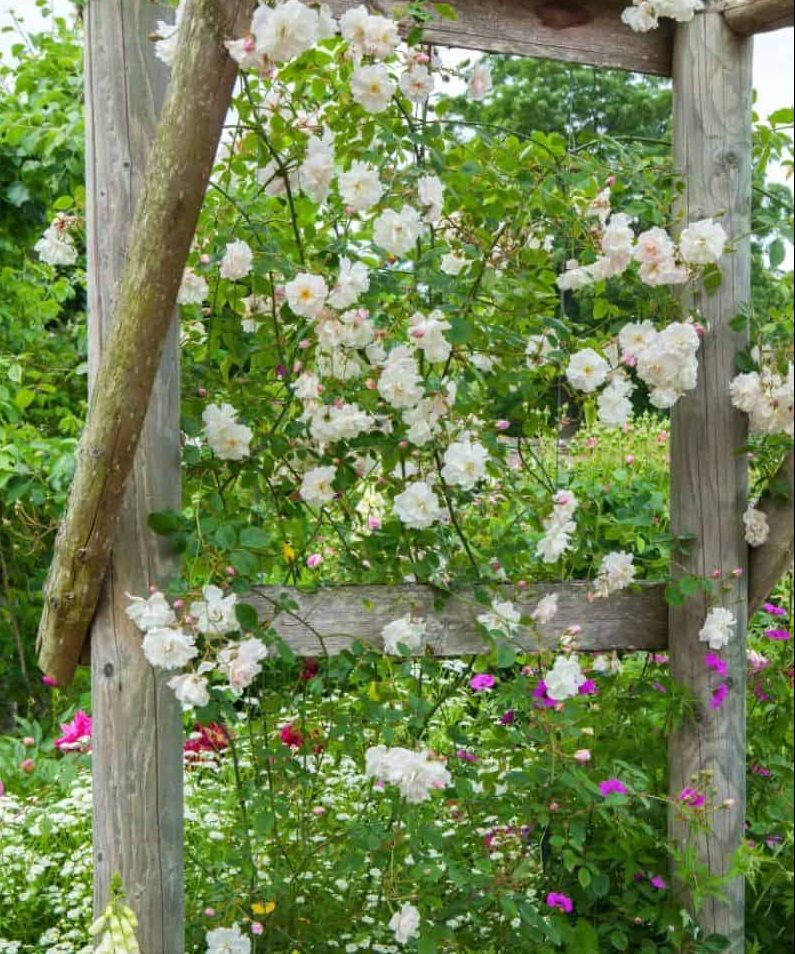 27. Welcome wildlife in your front yard
These pollinator-friendly plants are planted in contemporary ways. Alongside, there's an edible garden and a pretty border that draws pollinators close to crops.
Get ready to be visited by a mass of bees and butterflies soon!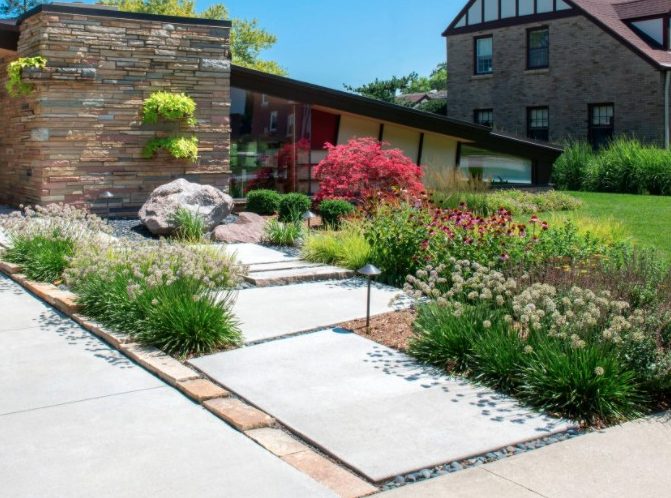 28. Embrace meadow gardens
Meadow-like plantings can bring a romantic, carefree feel to your garden. A variety of flowering perennials, natives, and grasses like this set seed provides wild creatures with more sources of food, shelter and nest-building materials.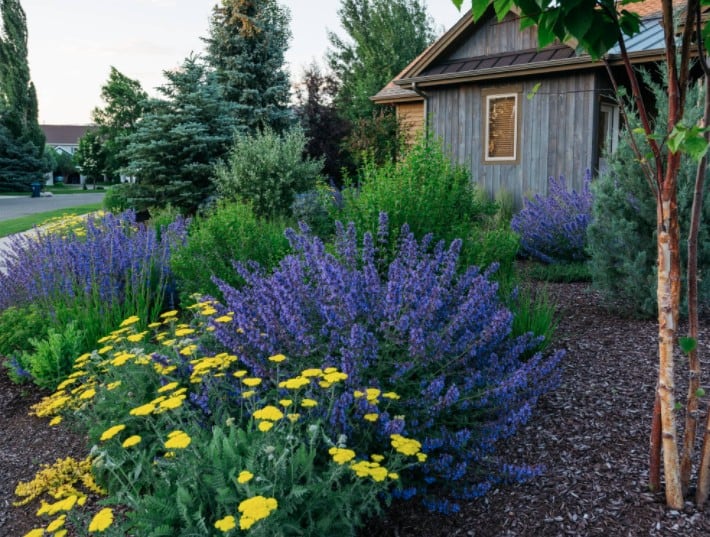 29. Enclosed garden with year-round foliage
The evergreens in this garden add structure and year-round interest. The lush foliage, hedges and trees also benefit wildlife.
They provide small animals with shelter and quick places to hide.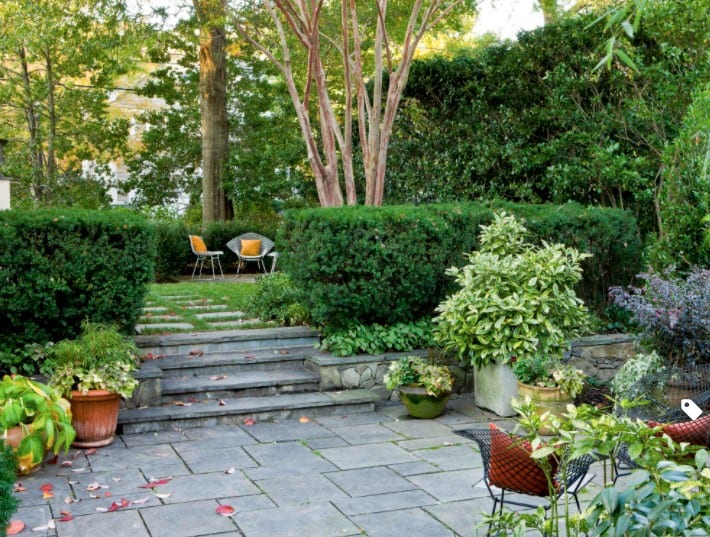 30. A garden with burst of life, colour and variety
A yard that bursts life, colour, and variety appeals not only to people but also wildlife. Pollinator-friendly perennials, annuals, and ornamental grasses create visual feasts that attract wild birds, bees, butterflies, and other insects.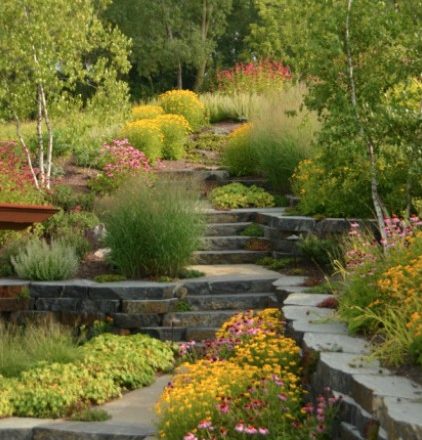 Round-up
Our gardens are crucial for wildlife conservation. Even in the smallest outdoor space, we can do our part to create a better environment and habitat for them. At the same time, encourage nature not only in our humble yard but also in our neighbourhoods.
Fortunately, there are so many ways to convert your plain plot into a perfect wildlife garden. And these ideas are our top favourites!
With a little of your time and effort, you can welcome great and beneficial creatures with our 26 wildlife garden ideas. We hope these will help you get inspired to create the best looking nature-friendly garden in town!
Shop Rattan Garden Furniture