A sensory garden is designed to activate the five senses: sight, smell, taste, touch and hearing. Whereas most gardens are just visually appealing, sensory gardens engage all one's senses.
This type of garden is beneficial to both children and adults, especially those who have sensory processing issues.
When it comes to benefits, a sensory garden can improve your physical health and mood, including preserving and enhancing your memory. Plus, it offers a safe space to help children learn about the world around them.
To get the maximum use out of a sensory garden, it's crucial to understand what plants and features will be best to achieve the desired atmosphere. It's also vital to feature elements that appeal to all five senses.
If you're planning a sensory garden, here's how to execute it.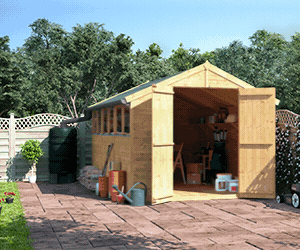 1. The Sense of Sight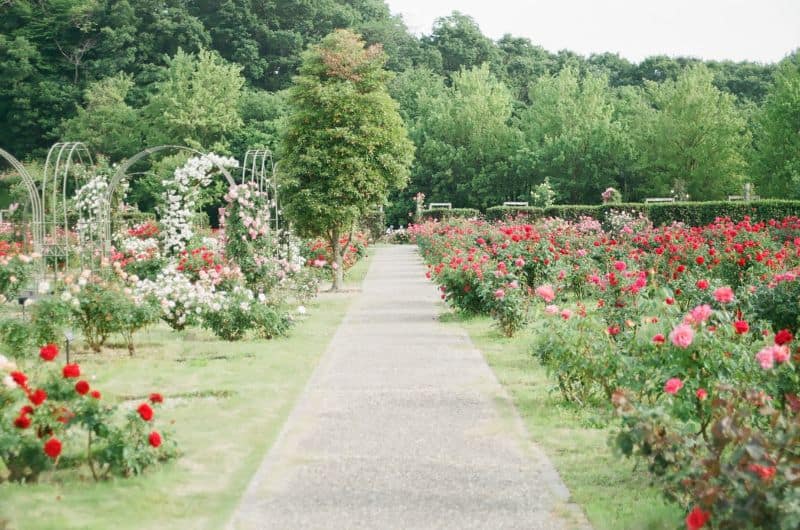 Every garden must appeal to our sense of sight. According to PennState Extension, when we look at an exquisite garden, contrasting elements of colour, movement, form, light, and shadow add to our sensory experience.
It's essential to create a balance between strong colours and soft colours to avoid overstimulation. Warm colours such as red, orange, and yellow promote activity, while colours like blue, purple, and white encourage tranquillity.
Therefore, consider the colours and height of the plants you're using. Brighter blooms such as Daffodils will have much more of an impact than the more muted tones of green shrubbery. Another suggestion is Delphinium that has a range of colours from white, pink, lavender, blue, or even multi-coloured flowers!
Tall growing plants like Foxgloves can add a different dimension to your garden. They are clusters of tubular shaped blooms in the colours white, yellow, pink, lavender, red, and purple. Depending on the variety, this type of plant may reach 6 feet in height.
2. The Sense of Smell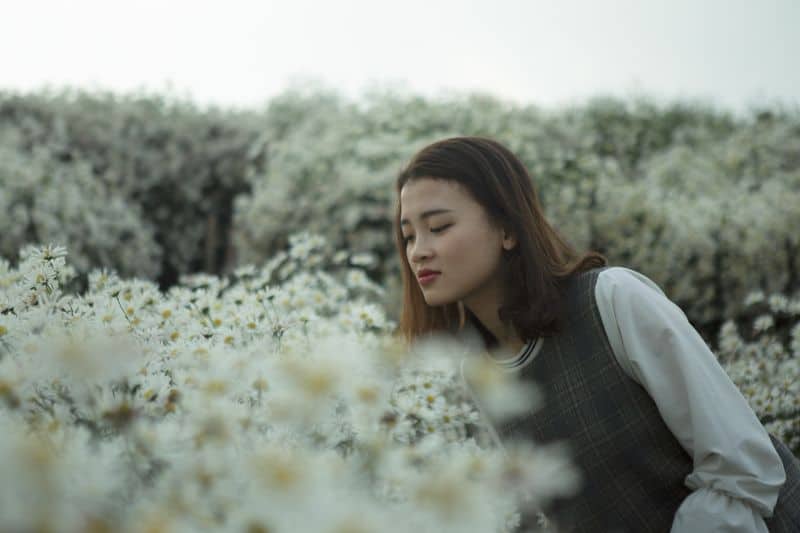 Flowers are all known for their smells, but opting for subtle and pungent flowers that can release their aroma both directly (by sticking your nose in the flower) and directly (by stepping on leaves or petals) are necessary when planning a sensory garden.
Lavender, Geraniums, and Honeysuckle are a great choice! Sweet shrubs like Carolina-allspice (Calycanthus floridus) release their sweet scent when their leaves or petals are crushed. 
On the other hand, herbal aromas contrast well with the sweeter smells of flowers, e.g. chives, rosemary, lemon verbena, and chocolate mint. Note: Don't get too overwhelmed by placing fragrant blooms too close together. It's best to put them at intervals around your garden.
3. The Sense of Taste
Growing edible flowers is a great way to incorporate taste into a garden. Flowers such as Violets and Pansies have sweet and aromatic flavour blooms and are a wonderful addition to your sensory garden.
Lavenders also have a pleasant smell and an aromatic taste. Herbs such as Dill and Rosemary also boast colourful flowers. Did you know that Rosemary can add aromatic flavours to Moroccan tagines and a fragrant twist to fish and meat recipes? Here are the best Rosemary recipes, courtesy of The Guardian.
Aside from herbs, Nasturtiums are also edible and fruit such as strawberries and raspberries can be picked and eaten in late summer.
4. The Sense of Touch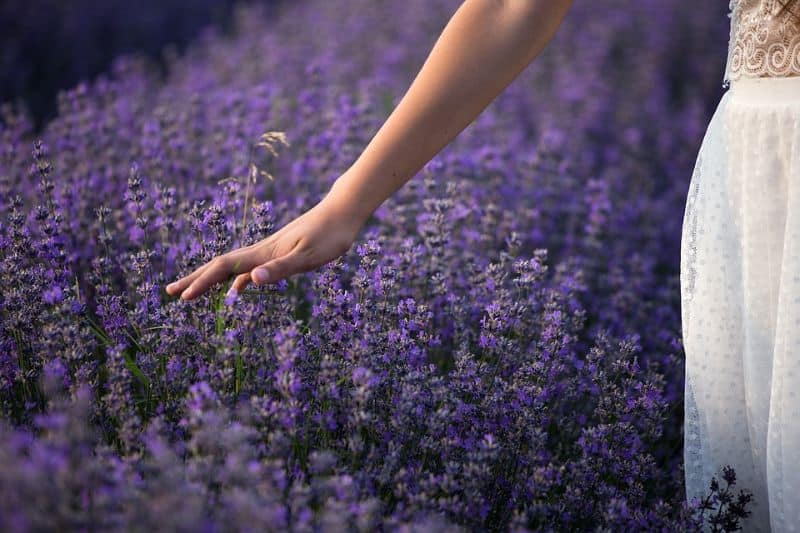 Think of texture when considering touch. Finding tactile plants which are also durable when being touched can sometimes be more challenging than you might think. 
But by adding smooth tones, it encourages the sense of touch to your sensory garden. Ferns and Lavender, for instance, offer longer leaves for hands and fingers to run down.
Include soft flowers (e.g. baby's breath, delphinium, feverfew daisies), fuzzy leaves (e.g. mulleins, Irish moss, liquorice plant), and springy turf moss. Rose campion leaves feature a felt-like texture while grasses and leafier shrubs can protect delicate flowers, making them a great addition to your garden too!
5. The Sense of Hearing
When wind rustles through the leaves, a sound is a sensory garden can occur. You can enhance the variety of sounds by including wind chimes or water features into your sensory garden.
By adding water features such as a birdbath or bird feeders, it can help encourage birds into your garden — further adding to the natural orchestra of the area.
In addition, using plants and grasses with longer leaves, such as Miscanthus, will add an excellent sound to the garden when the wind rushes through them.
A garden can be transformed in so many ways, and a sensory garden is an excellent example. What's good about this type of garden is it's ideal for young children, and it promotes the enjoyment of nature for all ages.
For more garden transformation ideas, you can read our other articles here:
The Ultimate Guide to Achieving a Wildlife-Friendly Garden
6 Things to Consider When Creating a Wildlife Pond
How to Turn Your Garden Building Into a Wildlife Watching Room