Don't let the cold weather stop you from your gardening hobby. Or allow the frosty climate to take over your backyard with a pile of snow.
You can still add beauty and interest to your outdoor space throughout the winter season. All you need is some planning and inspiration for you not to abandon your plot after the late summer.
If you own a log cabin or even a greenhouse creating a winter garden wonderland will be a lot easier on your end. So, if you're looking for planning advice, ideas and influence, look no further!
Let's get into the list and start designing your yard through winter in style.
1. Grow the best winter plants
If you wish your garden to thrive in wintertime, start planting cold-tolerant plants before the snow knocks in. Snowdrops can give you that sign of hope, even on the coldest of mornings.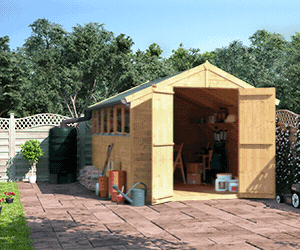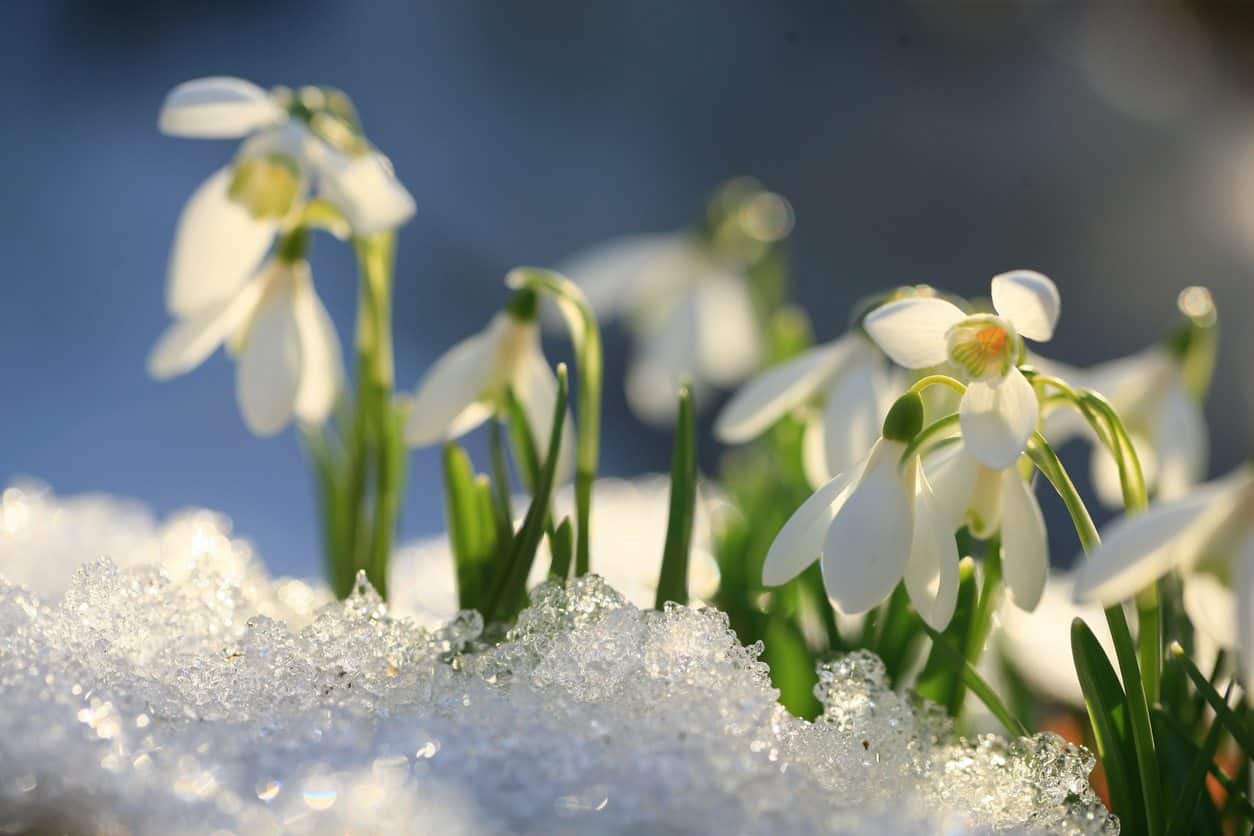 2. Bring structure to your plot
This doesn't have to be with winterised garden furniture. Rely on colourful winter stems, such as a border of dogwoods, for a midwinter fire vibe.
You'll have a heart-warming focal point in your backyard on a dull winter's day.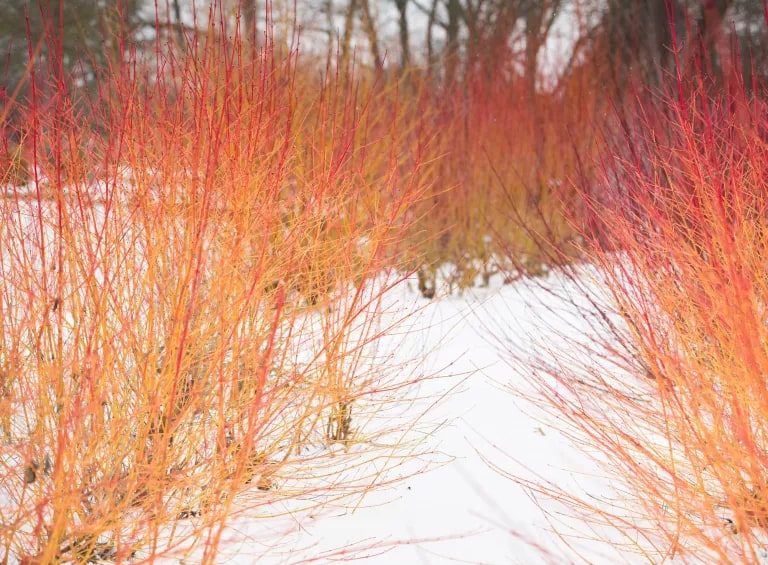 3. Keep growing your own produce
The frosty weather doesn't mean it's the end of the growing season. In fact, there are many delicious crops that flourish in this kind of climate. This is where your greenhouse comes in handy!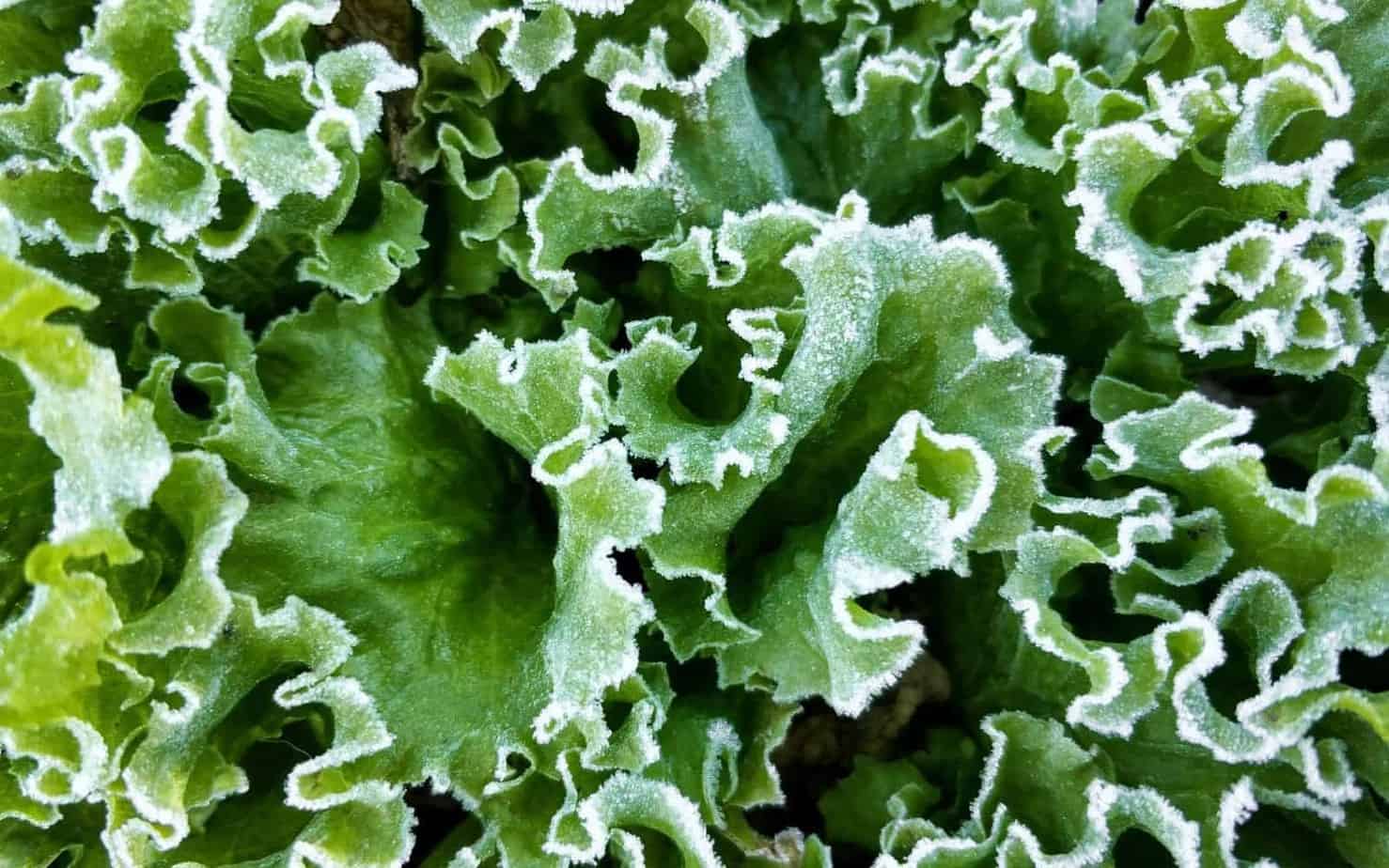 4. Trust in your terrace garden
This tip works best if you're thinking of adding a pergola in your garden. The patio structure is enclosed with toughened glass, including the roof, transmitting light with a view of nature.
Don't forget to add your source of heat, such as a fireplace or a fire pit dining table.
5. Let the cool white and warm tones sparkle with snowfall
Make use of your trees this Christmas and make them the centre of attraction during this festive celebration. Light up your garden pathway with lanterns and Christmas lights for your trees.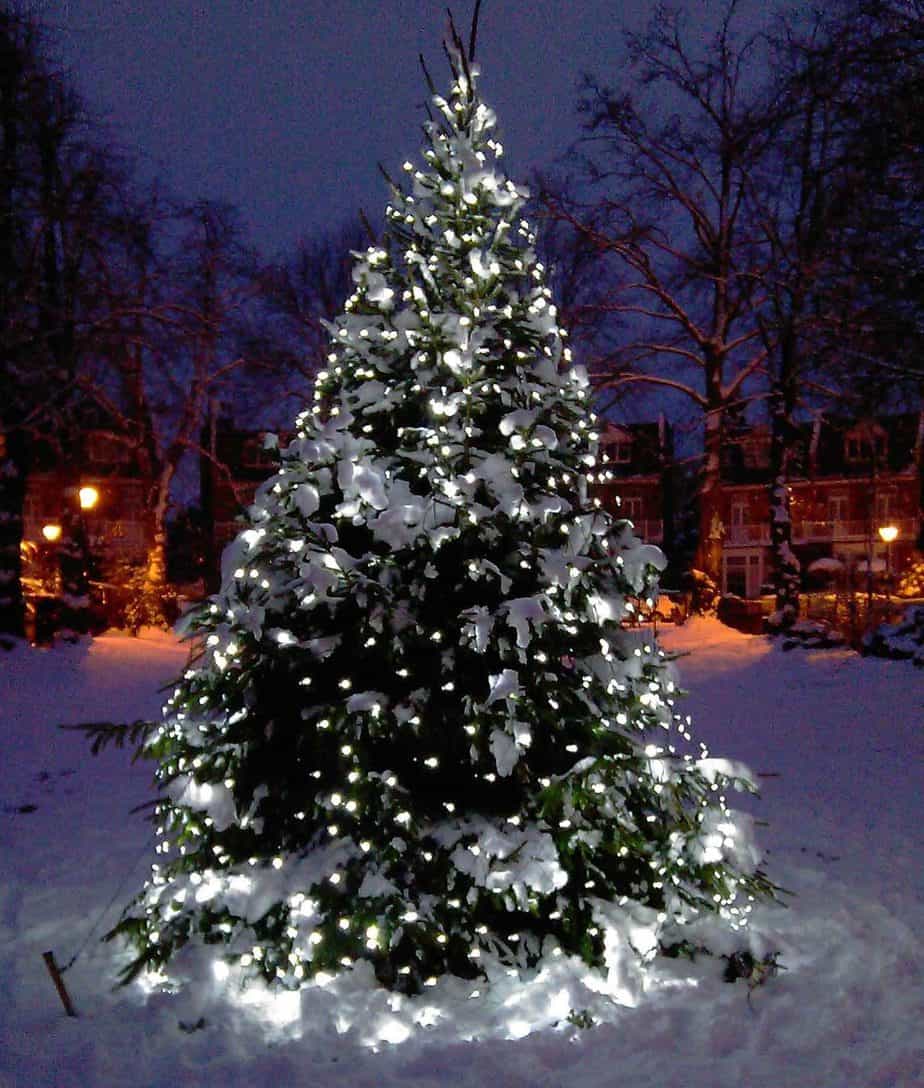 6. Outdoor steam bath experience
Nothing beats a hot bath experience during the wintering months. And having an outdoor hot tub setup like this in your garden can give you that serendipity.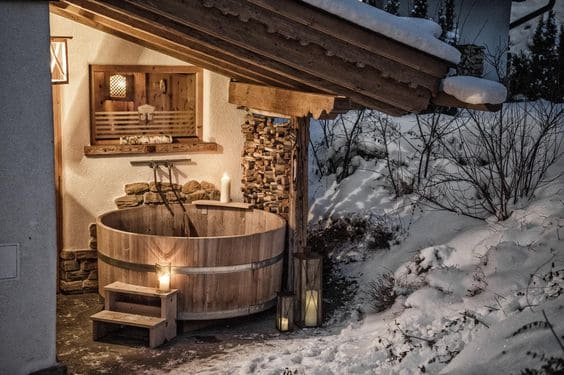 7. Turn your log cabin into a holiday retreat
Log cabins can be used in a lot of different ways, and a holiday retreat is definitely one of them! Transform your cabin into something like this for comfort, warmth, and relaxation.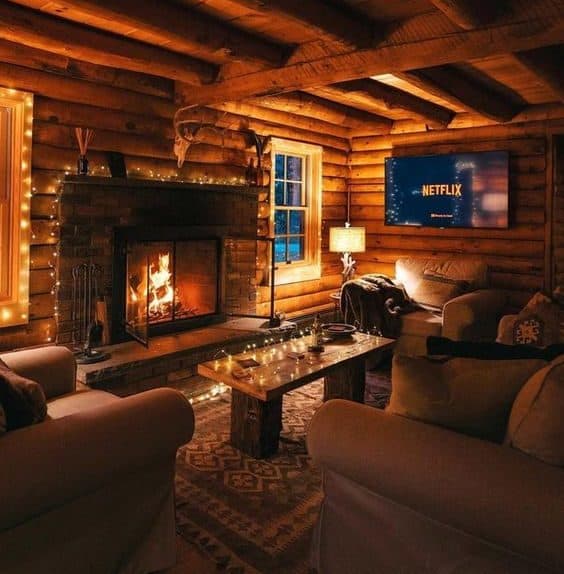 8. Wrap your trees for winter
If you're a tree grower, maintaining the health of your trees in the colder months is crucial. To ensure they're all set for a successful growing season, wrap them up with a burlap blanket or corrugated cardboard.
But make sure to remove the wraps when the temperature gets warmer.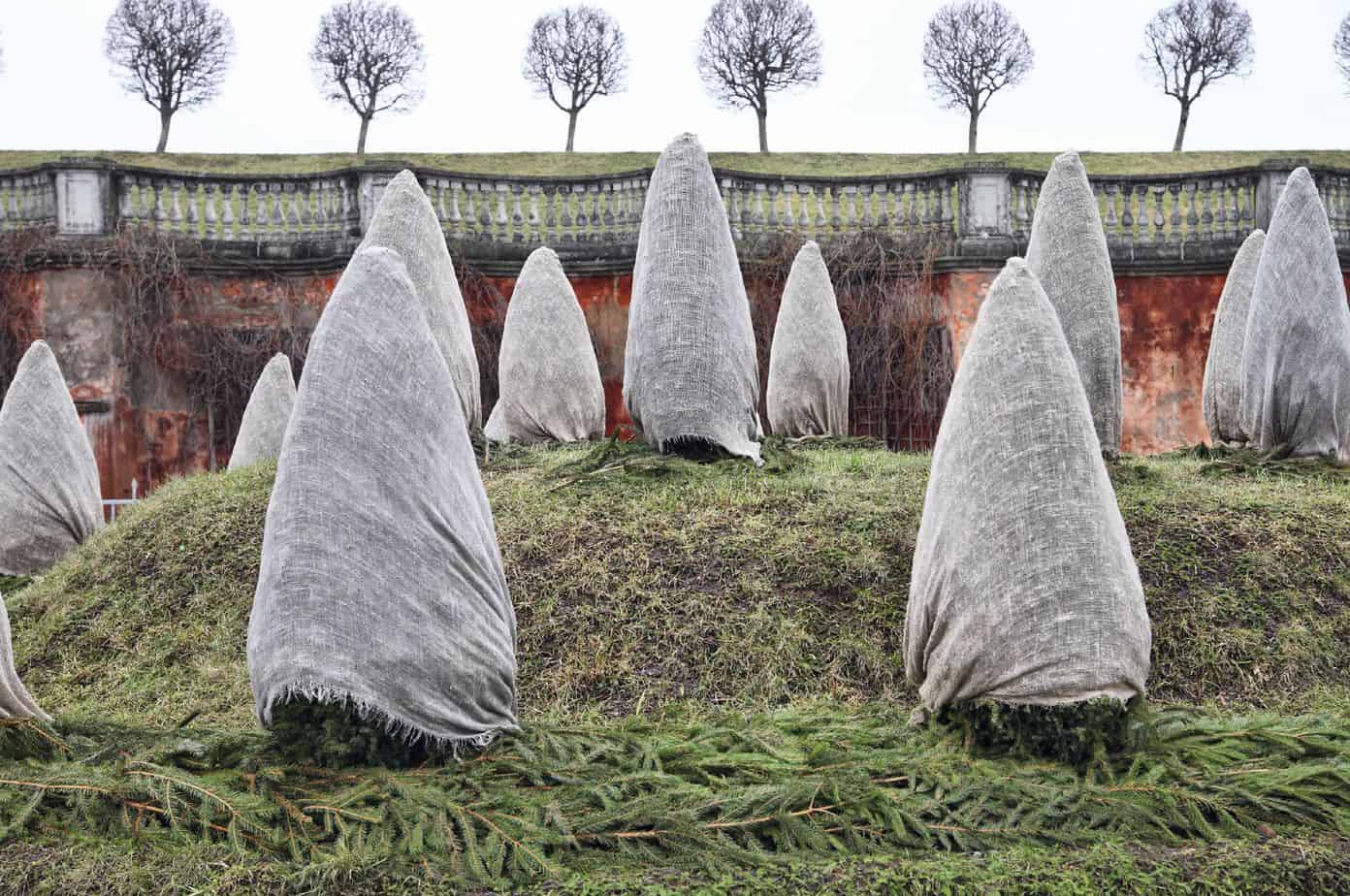 9. Provide wildlife a home
One of the ways to liven up your sluggish garden is to turn it into a beautiful wildlife haven. During the coldest part of the year is when birds and other animals seek shelter.
Add bird boxes, hedgehog homes, or compost heaps for frogs, to thrive and hibernate.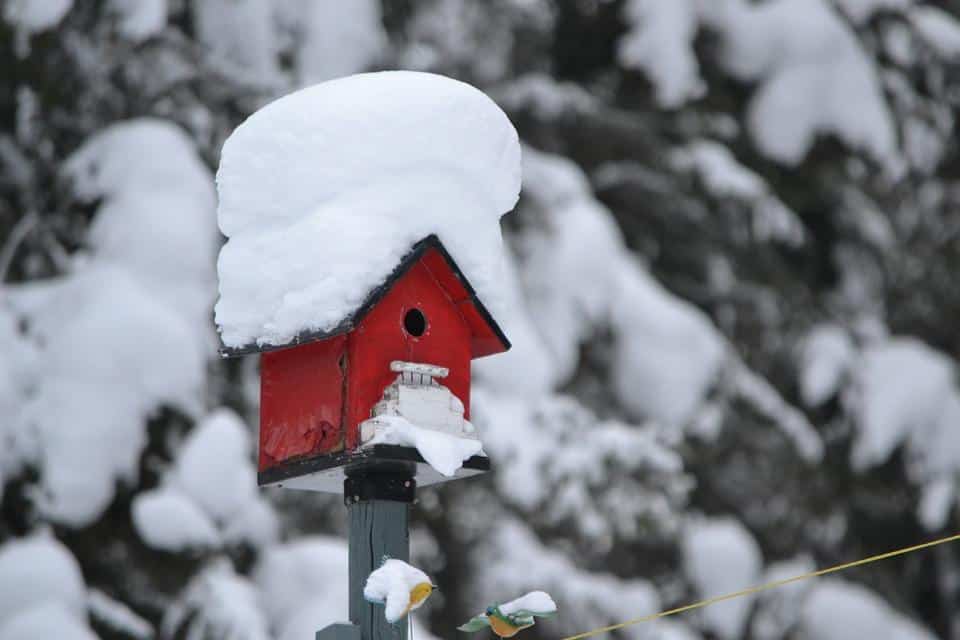 10. Contained wonderland
Don't settle for the drab greys and browns of fall and winter; instead, create a cool container garden. Use evergreen sprigs, colourful twigs, and dried perennials to create a winter wonderland in your containers.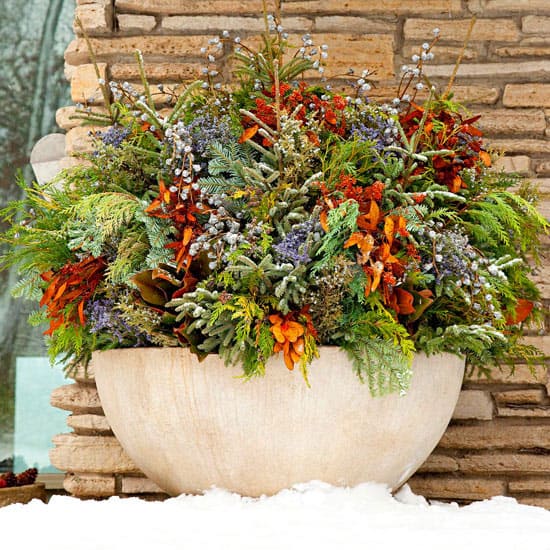 11. Upright elements for interest
To add interest to your winter landscape, add upright elements and perennials like this into your yard. Not only does this add vertical interest as you gaze upon your garden, but also they'll provide food and shelter for wildlife.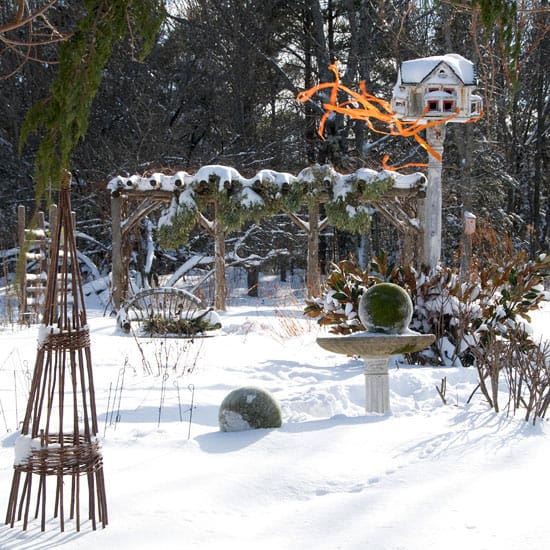 12. DIY holiday pedestal
If you have an extra and unused bid bath, why not transform it into a wintertime focal point? Take inspiration from this DIY pedestal; add evergreen bows and a massive red ornament to make your once-forlorn birdbath come to life again.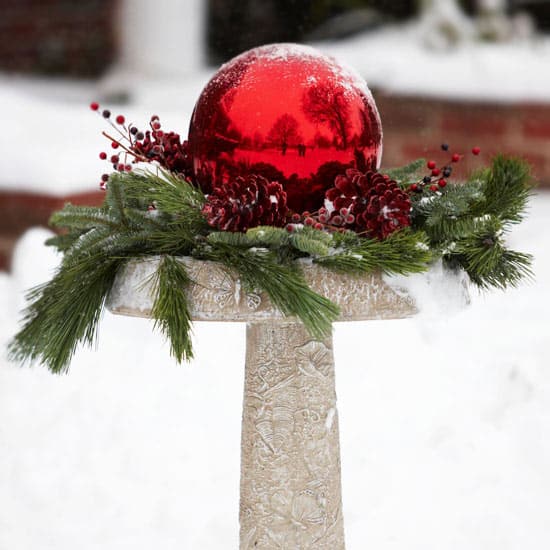 13. Winter fish pond care
You don't want your fish pond to end up getting frozen, do you? Install de-icers and surface heaters to keep a hole in the ice and allow for proper gas exchange.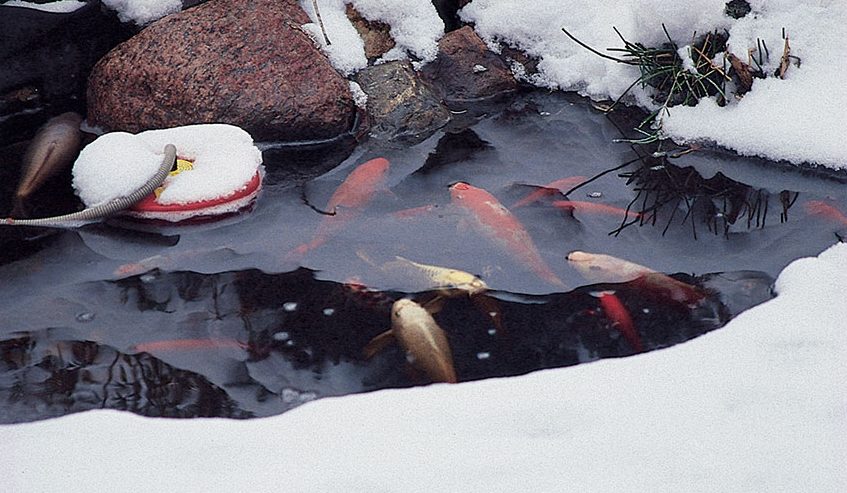 14. The evergreen joy
Evergreen foliage, from shrubs and trees, are the belles of the winter landscape. For one, the soft needles of white pine or the leathery leaves of Castle Spire Holly add lovely winter texture to the landscape.
Make a point to add more evergreens throughout your landscape.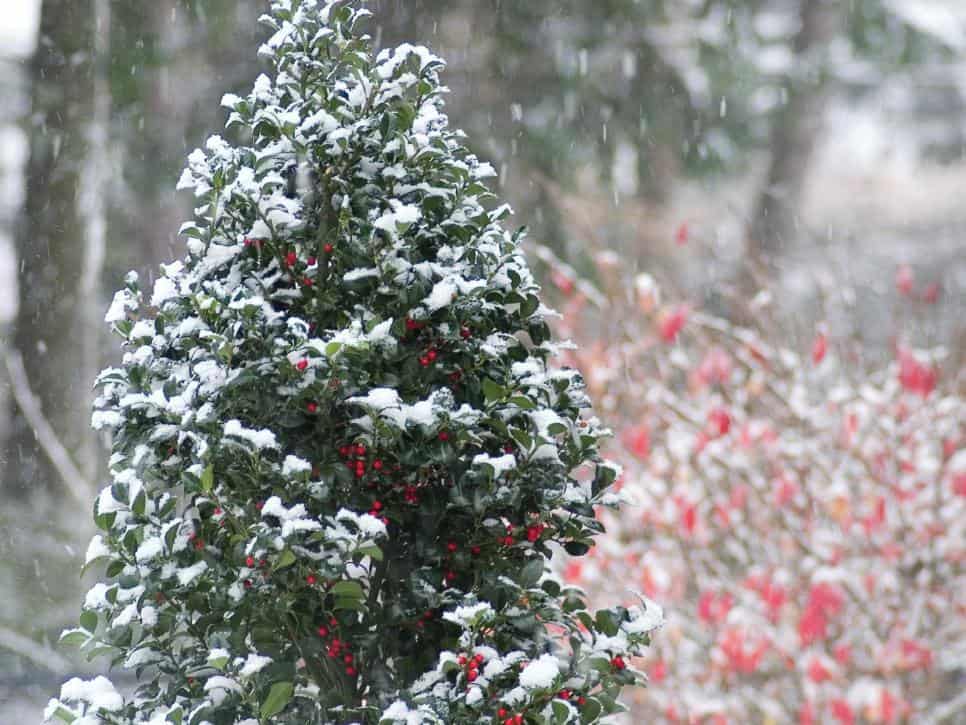 15. Twinkling lights and snow
These two always make a perfect combination. With shortened winter days, garden lighting can make a difference, illuminating your garden. Have a look at this twig structure ice crystallised by lights.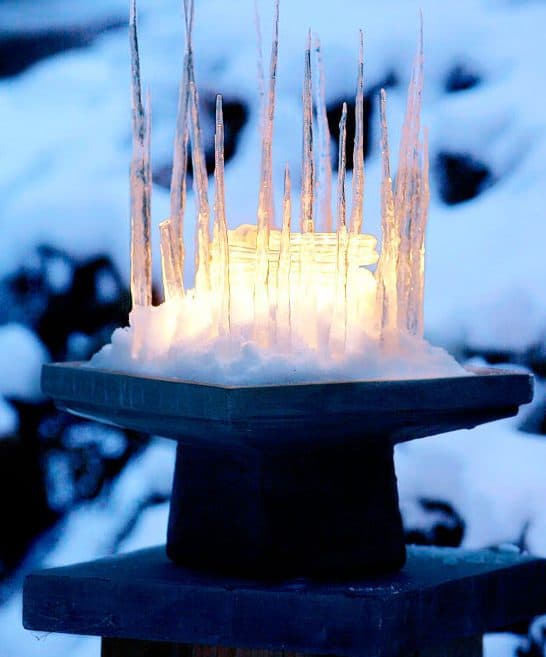 16. Al fresco dining in greenhouse
Greenhouses make an ideal sanctuary for the plants, but can also be a space for outdoor entertainment like al fresco dining. This polycarbonate greenhouse is transformed into an outdoor dining setup for the winter.
The evergreens, lights and candles make the space even more Christmassy.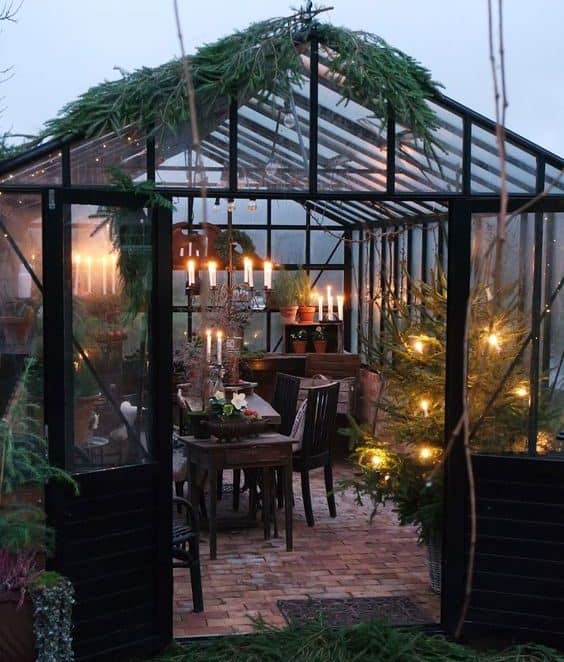 17. When snows meets Christmas rose
This pest-resistant evergreen perennial can be a perfect addition to your winter garden. Plant it in a shady location with space to grow, and soon you'll be noticing its white flowers among the pile of snow.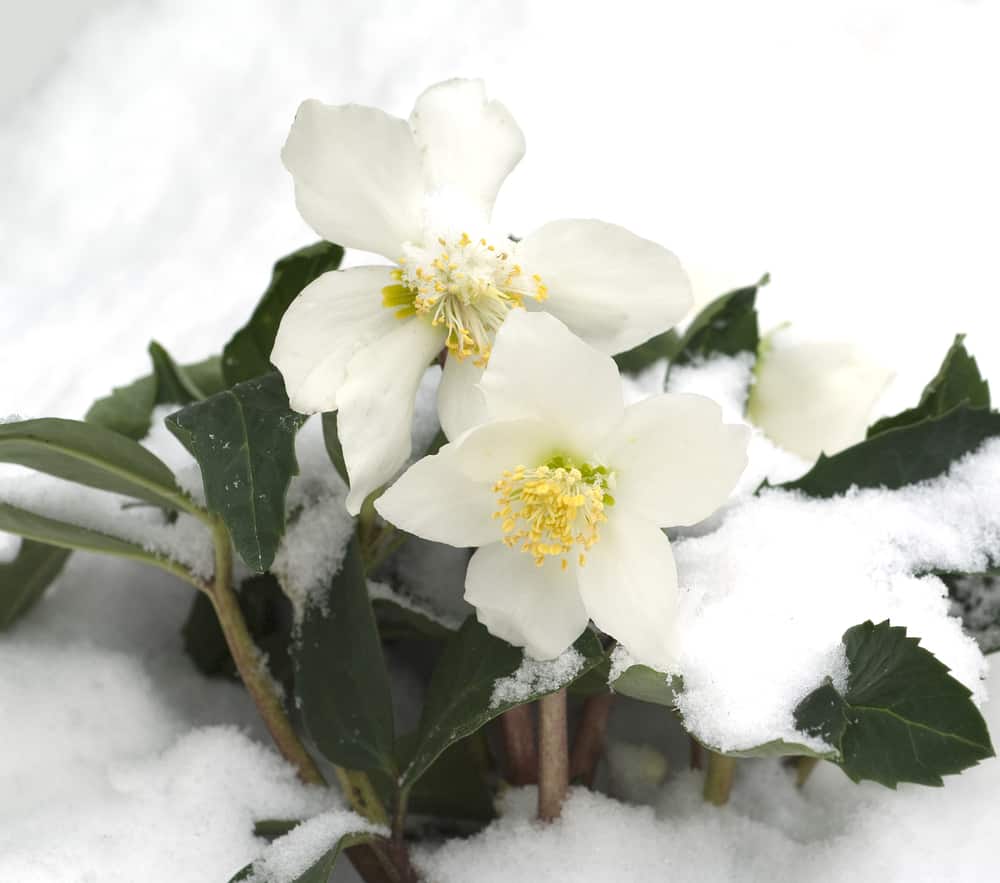 18. Boost heat in your greenhouse
Take this tip seriously if your plant sanctuary is unheated; heat retention and insulation are important for your winter crops. A DIY way to do this is to create a thermal mass or a heat sink like a few water-filled barrels.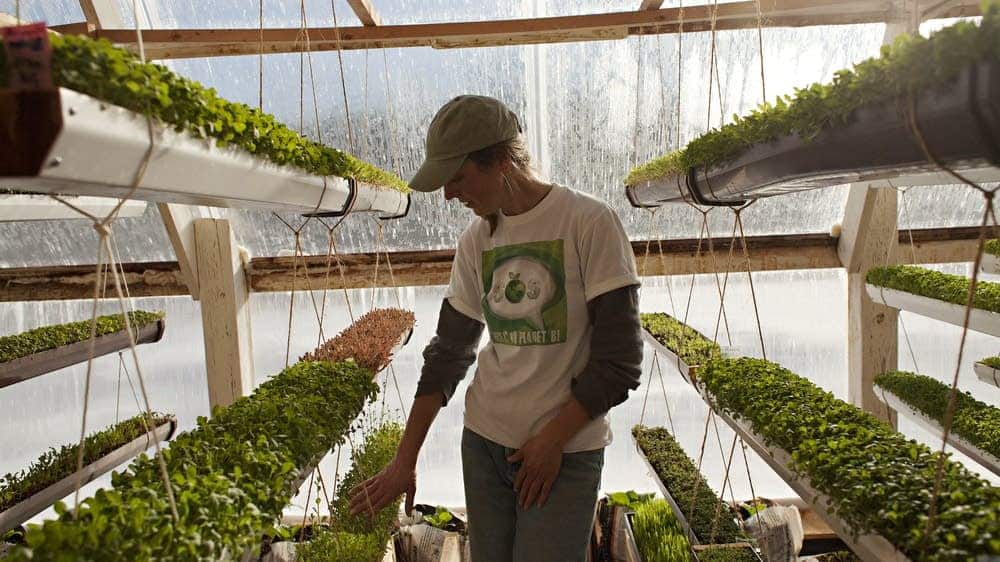 19. Care for the chickens
If you have a chicken coop in your backyard, protect your chicks against the cold weather. Winterise their shelter by maintaining good ventilation and adding insulation.
Add a bit of decoration so it would blend well with your garden wonderland.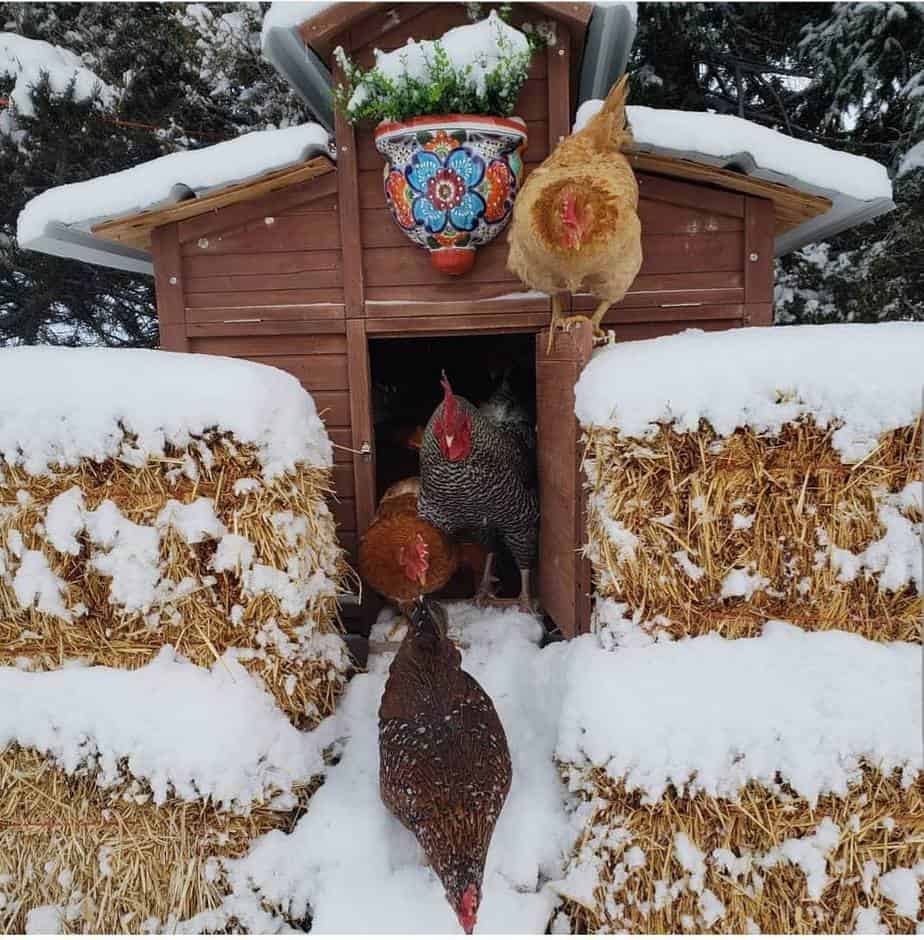 20. Have a winter wonderland fire pit experience
Save your family get-together around the fire pit after a snowy day. Make sure the paths aren't slippery so you and your family can go to the yard pit safely. Add chairs with enough blankets; cups of cocoa drink and a bunch of marshmallows for s'mores!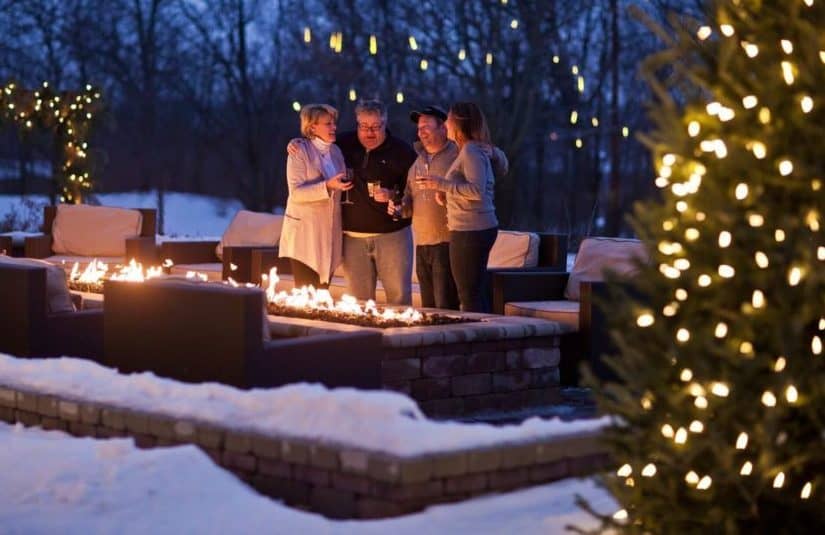 21. Fire alternative
If maintaining the fire in the pit is a bit challenging for you in the winter, take a cue for this creative outdoor lighting setup instead! Place some chunks of wood in the pit and decorate it with fairy lights for gorgeous landscape lights.
22. Eye-catching lighting watering can
Unleash a cascade of the teeniest LED lights pouring out of a decorative watering can. This simple magical decoration is a must in every garden not only in the winter but all year round!
23. Introduce the winter scent
Evoke the festive spirit from your home way to the garden with scented flowers like Witch Hazel. This yellow flower releases a delicious scent of liquorice into the air, adding a wintery scent to the garden.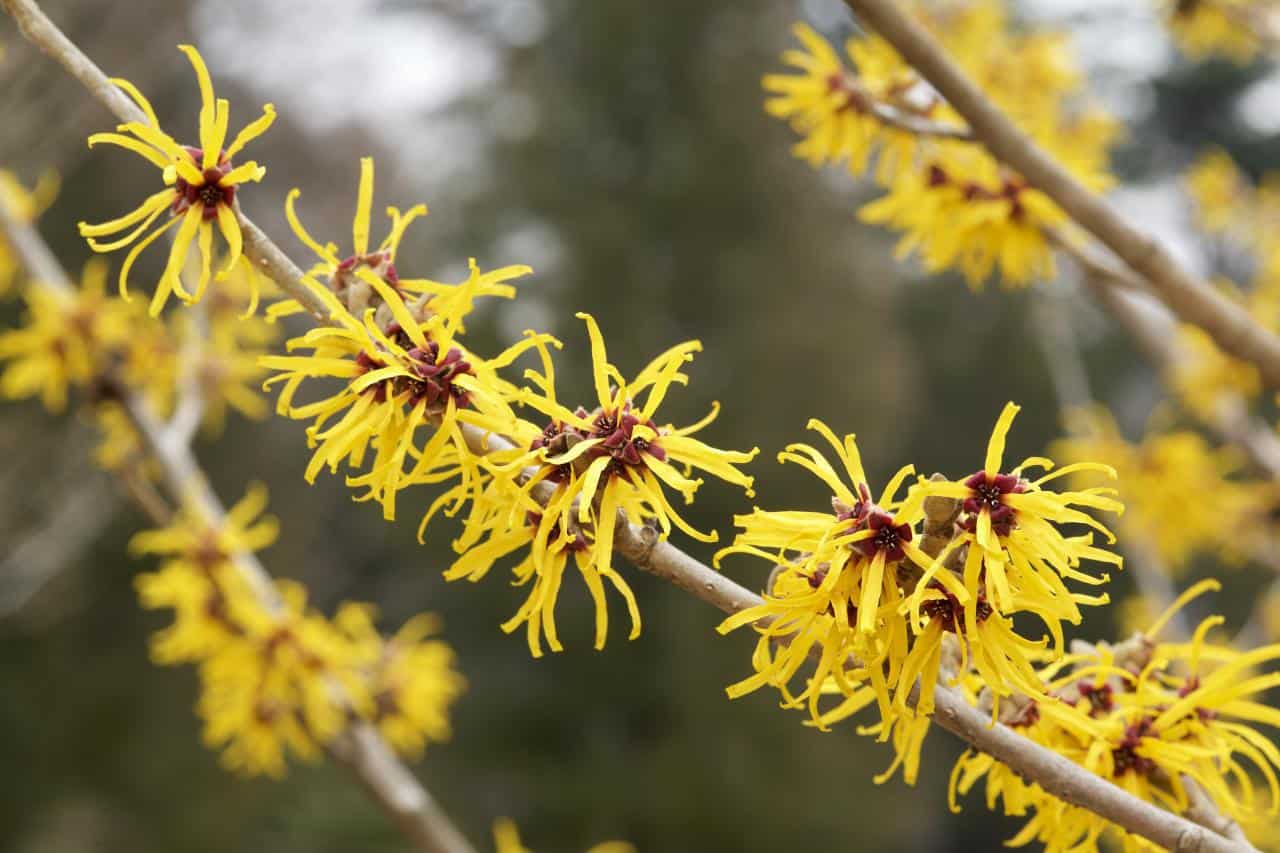 24. Heated decking
Do you spend a lot of time in your garden, even in the wintertime? Heated decking may be an expensive way to heat up your garden but is surely an investment!
It is the same premise as heated floors inside the house, helping to keep toes warm and hopefully heat the rest of your body while on the patio.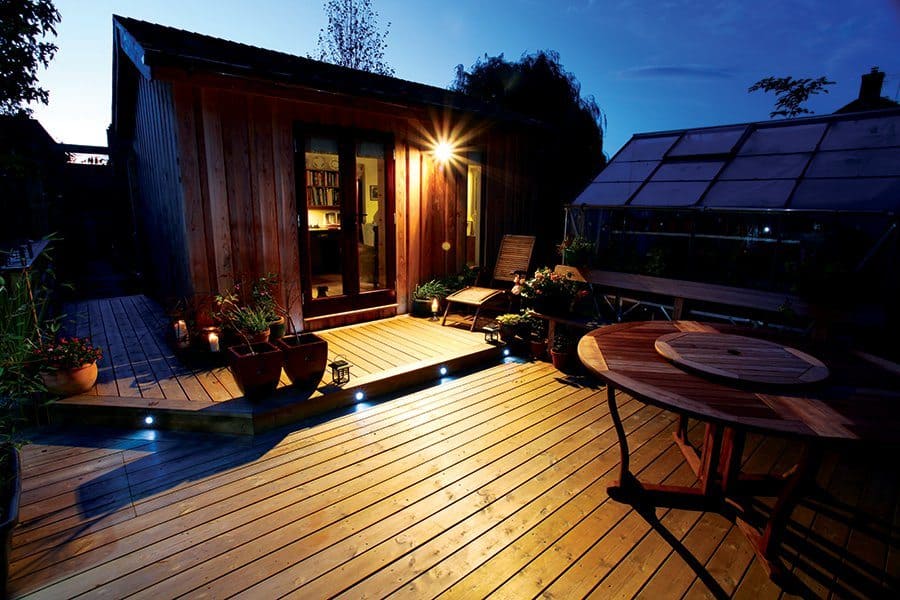 25. Layout your white garden
Wall gardens, hedges, and raised flower beds can add structure to your winter garden. They provide designated areas for different activities and can also be repurposed for different times of the year.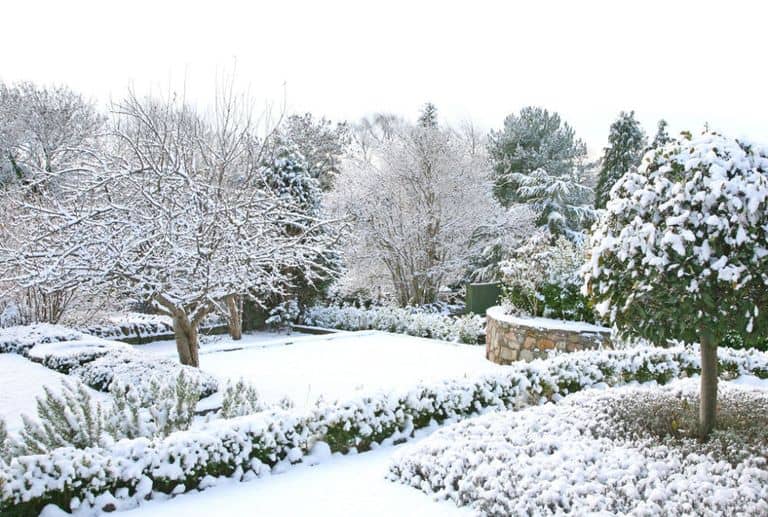 Round-up
There are various ways to enjoy your garden in the wintertime, and one of them is decorating it. This time of the year is also the perfect excuse to prep up your backyard for the Christmas holiday!
Preparation and a bunch of helpful ideas are key. That's what this guide is all about.
We hope our winter garden ideas will help you enjoy your outdoor space and exercise your green fingers throughout the season!
Shop Log Cabins