Most garden enthusiasts consider winter as the worst time of the year as it's not as fun to plant as it is in the summer, spring, and fall.
Although it can really be a difficult task to maintain the appearance of UK gardens over the winter, there are ways to prevent them from looking gloomy. To help liven up your garden, we researched a couple of bright-flowering evergreens that could make a big difference to your outdoor space.
Even when the cold and rain sets in, you could still keep your garden as bright as it is during the summertime. From vivid winter heather to tough firebird flax lily, there are an array of plants that could add colour to any British garden during the colder months.
With the help of yellow, pink, purple and red flowers on evergreen plants, your garden will surely stand out in a sea of boring brown backyards this winter.
Don't let the cold weather stop you from having a beautiful garden. Here are the twelve winter winter plants and shrubs that could add colour to British gardens this winter: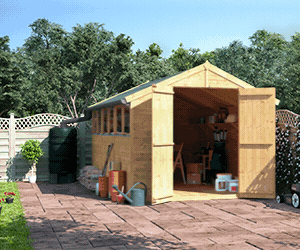 1. Harry Hotspur (Primula Auricula)
These bright-coloured primulas are semi-evergreen and they can withstand the coldest weather before blooming at the onset of the new year.
2. Heather (Calluna Vulgaris)
Naturally found in moorland, these woody flowering plants are an excellent addition to your winter garden. With their pink, purple and white blossoms, they bring life to your dull winter garden. Heather can grow in pots or bedding, and can live for several years.
3. Sow Bread (Cyclamen Hederifolium)
The ivy-leaved version is the hardiest cyclamen species and can bloom throughout a cold British winter with beautiful mauve, red, pink or white flowers.
4. Christmas Rose (Helleborus Niger)
Another worthy addition to your winter garden is the Christmas Rose. This evergreen and long-lasting buttercup can grow from 12 to 15 inches. The flowers look like elegant wild white flowers but is much more robust as the weather gets colder.
5. Firebird (Flax Lily – Phormium)
A low-maintenance plant that's also an evergreen perennial. 'Firebird' flax lilies are able to retain their strong leathery leaves and distinctive colours throughout the year, even during the coldest months.
6. Elephant's Ears (Claire Maxine – Bergenia)
This lovely plant is easy to grow and thrives in the winter. The 'Elephant's ears' bergenia, also known as Claire Maxine, will bulk out your garden bedding with drooping pink flowers.
7. Tsatsumi Gold (Hinoki Cypress – Chamaecyparis Obtusa)

Native to central Japan, the evergreen coniferous tsatsumi gold shrubs can be a stunning addition to your landscape. They are grow slowing dwarf-type trees with subtle yellow-golden hues to brighten up your winter garden.
8. Witch Hazel (Wisley Supreme – Hamamelis Mollis)
Not only does the witch hazel adds give colour to your garden with its distinctive yellow to red shades, but it also adds some fragrance. The textured shrubs of this plant can will bloom amidst the cold British winter.
9. Korean Feather Reed Grass (Calamagrostis Brachytricha)
For a calming view of your garden during the winter, try adding some Korean Feather Reed Grass. This unique silver-toned grass not only stands out among the gardens, but also makes a soft and elegant movement which can be soothing to watch.
10. Common Sage (Tricolor – Saliva Officinalis)
This versatile evergreen shrub livens up any British backyard during winter with its grey-green leaves and purple flowers. It's also a culinary herb which can be added to some recipes because of its distinctive taste and aroma.
11. Grand Prix (Camellia Japonica)

Another plant that could save your garden from gloom and doom this winter is the Grand Prix, also called as the Rose of Winter. This Asian species has a dynamic shrub with stunning flowers that blossom from its leathery leaves.
12. Angelina (Sedum Rupestre)

The clusters of little yellow starry flowers on the evergreen Angelina will give life to your winter garden. It's best grown in the summer but it can also blossom during colder months, as long as the soil isn't soggy.