Gardens will always have a special space in our hearts, but over time it does have the tendency to fall out of style and maybe even disrepair.
If you're reading this article now, it may be a sign to revitalise your garden space, or maybe you just want it to look its best. In any case, this article will help you breathe new life into your garden with fresh furniture design.
At present, more and more Brits are gearing toward a more natural vibe for their outdoor space. The perfect element to include in it is none other than a durable set of rattan garden furniture.
We at BillyOh have created a buying guide to help you choose the best rattan furniture for your yard among the array of choices available in the market.
What is Rattan and What Makes It A Good Outdoor Furniture
Rattan is the general term for thin jointed stems of palm that's used to make various furniture styles. Rattan furniture has two general types: natural and synthetic.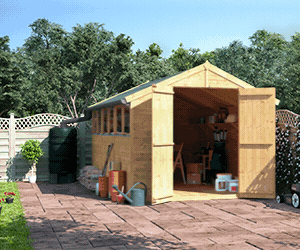 It is currently one of the most popular outdoor furniture because of its durability, weather-resistance, and lightweight feature. Aside from that, rattan is undeniably more comfortable than the traditional solid metal and wood furniture in the garden.
It is elegant but cosy, and it creates a luxurious accent to the simple English outdoor decor.
THINGS TO CONSIDER IN CHOOSING THE BEST RATTAN GARDEN FURNITURE FOR YOUR GARDEN
1. The size of your garden
Pieces of rattan furniture that are created for outdoor settings come in various styles and sizes. Before putting a piece or a set in your garden, make sure to calculate your space well.
For an easy trick, you can assess your garden space by dividing it into squares or rectangles and using a builder's measuring tape to get the size of each side.
Then, assess which furniture size will fit into the space allocated by imagining each piece as a cube, including the arms and wings.
You should also consider a design that will look harmonious to your garden's existing decor. For example, sofa sets that can seat up to six people match an elongated space while round sets look best in square areas.
2. The activities you will do in the garden
Of course, the type of rattan furniture that you will avail for your garden will depend mainly on what you are planning to do in that space.
If you will use the garden as a place for relaxation for the family, then you should opt for sturdy and comfortable pieces that don't compromise form over function.
It's hard to avoid having kids or pets romping into them when no one is looking so make sure you make the smart choice.
On the other hand, if you are planning to utilise your garden place as an area to entertain guests, then you would want something that pleases the eye.
Opt for a more sleek and stylish design without totally crossing out quality and comfort.
3. Material and durability
One of the most important considerations in buying something for your home is how long it will last. In terms of rattan garden furniture, maximise your investment by selecting a durable and weather-resistant design.
Since you will place it outdoors, make sure that the material will be able to brave all types of weather in the UK. For this, synthetic or polyethene (PE) rattan will be your best choice as it can withstand various outdoor elements without a cover.
Most synthetic rattan designs is weather-resistant but sturdy and reasonably lightweight. Compared to the traditional metal furniture, you can quickly move rattan around in case you need to re-decorate your space.
4. Style
At present, it is easy to incorporate rattan in various exterior settings. Contemporary outdoor design, for example, usually include light, airy, and visually remarkable furniture — a description that rattan ultimately meets, take this lounger for example.
Make sure to choose a relaxing but classy design for your garden or patio. And though synthetic rattan comes in various colours, earth tones such as brown, black and grey never goes out of style.
Liven up your outdoor entertainment space with rattan garden furnitures!