As the weather gets warmer, the season for hosting outdoor events and gathering families and friends together begins too. If you are planning on organising a party come summer, be sure to get your gardens ready for barbeques!
Preparing your outdoor space early in the season helps lessen the tasks you will need to do when summer arrives. You can then make the most out of your time when planning your BBQ party — your theme, activities, guest list and of course, the food!
To help you prepare your garden early for the BBQ season, here are six of the most essential tasks you need to complete:
1. Clean up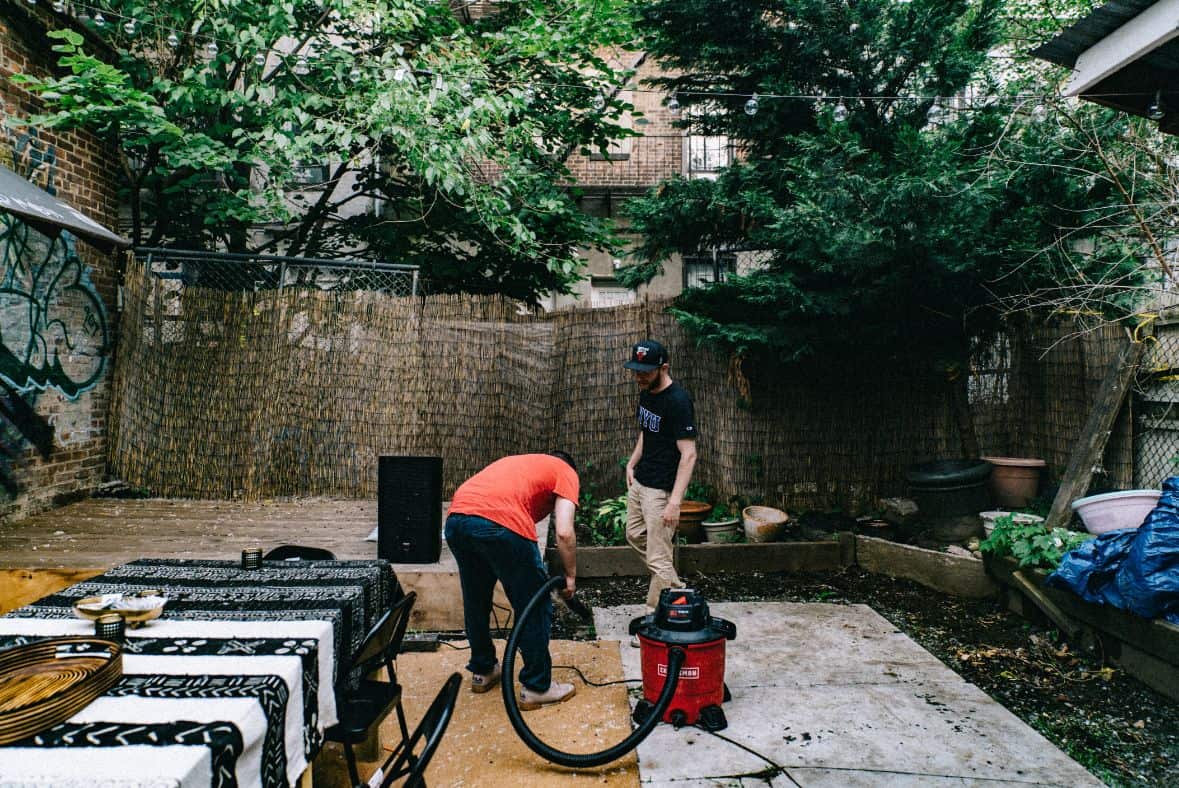 First things first: a well-kept outdoor space is essential for any BBQ party. Begin your cleanup a week before planning to host your gathering.
Reach for the power hose and use it to clean every part of your outdoor space, like patios and decking. This technique will help remove any dirt and grime that has built up during the winter, making your outdoor space look as though you have completely revamped it!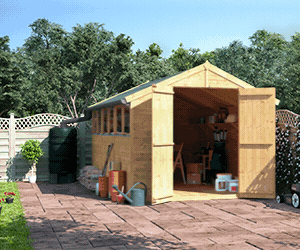 Aside from the patio, you should also make sure the outside of your windows clean, as well as any other glass accents in your property. Create a cleaning solution by mixing a cup of white vinegar and half a teaspoon of liquid dish soap with a bucket of water. Then, use a sponge or soft cloth to wipe down all your windows and rinse afterwards.
---
---

---
The last thing you need in preparing to prepare your patio for a BBQ is to give your garden furniture a clean. You can combine a teaspoon of biodegradable dish-washing detergent and a tablespoon of borax, mixed with 1 quarter of warm water. With a soft sponge, use this mixture to gently wipe down the surfaces of your furniture. Rinse everything with fresh water when done.
2. Prepare the BBQ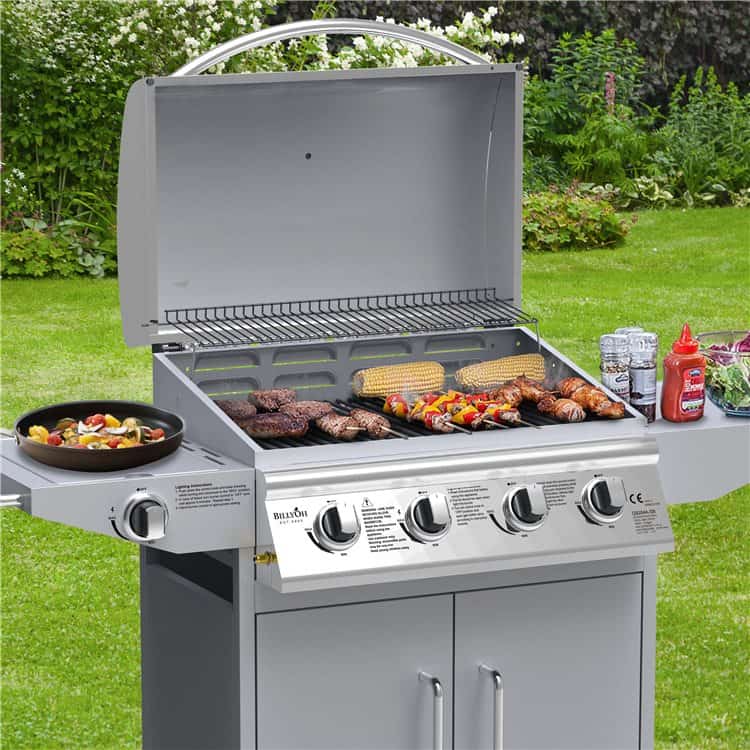 If you already have a grill set at home, you will need to clean it and check its condition. Scrub its grates, remove all the gunk at the bottom, and wipe grime from the burners. You should also check if there are any propane leaks from a gas BBQ.
If you do not yet own one, or your old grill has worn out, purchase a new one for your upcoming BBQ party. Whether you prefer gas barbeques or charcoal types, BillyOh offers a range of high-quality grill sets that will give you a great cooking experience.
For a step-by-step guide, check out our post on how to clean a BBQ.
3. Think about your tables and chairs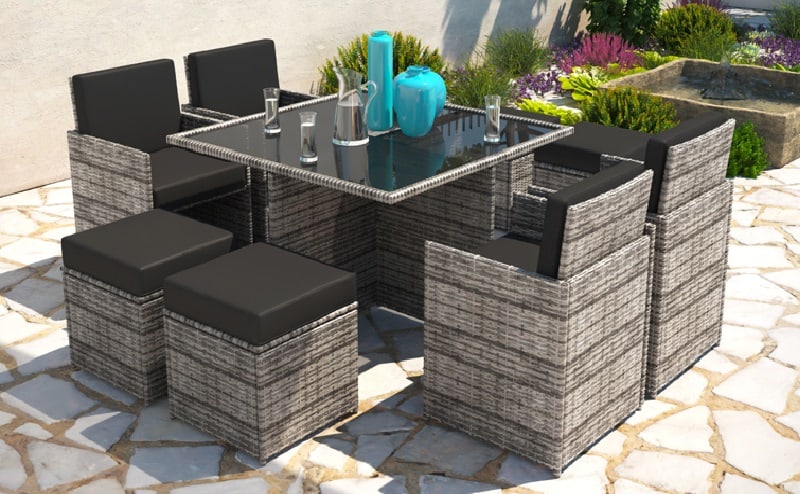 BBQ parties are meant to gather everyone outside to enjoy a beautiful day while bonding over delightfully grilled dishes. This means that you have to make sure your patio furniture is ready for the event.
Aside from cleaning furniture, as mentioned earlier, you can apply a little maintenance on some pieces that may have been damaged. You can also give them a fresh lick of paint if you have wooden furniture that is looking worn.
If you think you need more seating, you can add some rattan chairs into your garden furniture sets to accommodate more guests and prepare the patio for a BBQ. If you are looking to buy a new set, on the other hand, our wide selection of garden furniture offers sturdy and weather-proof designs you can choose from.
4. Mow your lawn
Aside from looking like a mess, kids will run and play on the grass so you will need to keep your lawn tidy. Mowing it regularly is a simple way to make it look green and luscious throughout the hosting of your BBQ party. In summer, make sure to do it at least two days before the event, and remember to clean up afterwards so your guests will not walk around in grass clippings.
You can also water your lawn prior to the gathering to make it look fresh and green. However, never do it the day before as no one wants to walk around wet grass.
5. Add some flowers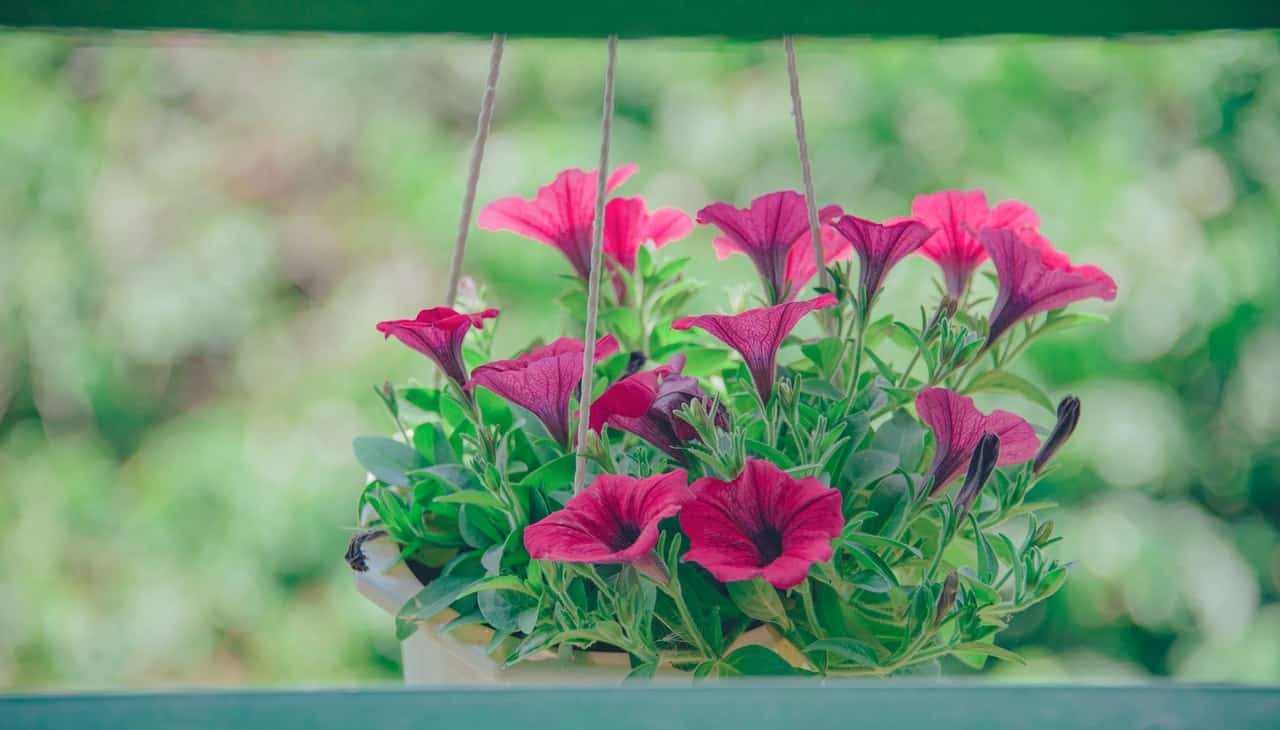 If you want to brighten up your space to prepare patio for a BBQ, place some colourful hanging baskets around the seating area. Potted flowers and other plants can also make your space look fresh. Position them around the lawn to add a pop of colour to your outdoor area.
Some of the best summer flowers you can plant are alliums, oriental lilies, begonias, and freesias. You can also check out our list of fast-growing flowers for a blooming garden.
---

---
6. Tidy up your shrubs
To achieve a completely neat outdoor space and prepare your patio for BBQ, you'll need to cut back any hedges or shrubs which may be hanging into the wrong space or area. You should also pick out any weeds that are visible in the garden. To avoid accidents and other problems, remove any unneeded obstacles around your outdoor space as well.
You can also visit our blog to know the best ways to prepare your garden for spring.
Begin preparing your outdoor space early for the BBQ season and make the most out of every friends' and family get-together this summer! If you are still on the lookout for the best grill, make sure to check out our collection of high-quality sets via the button below.
Shop BBQs