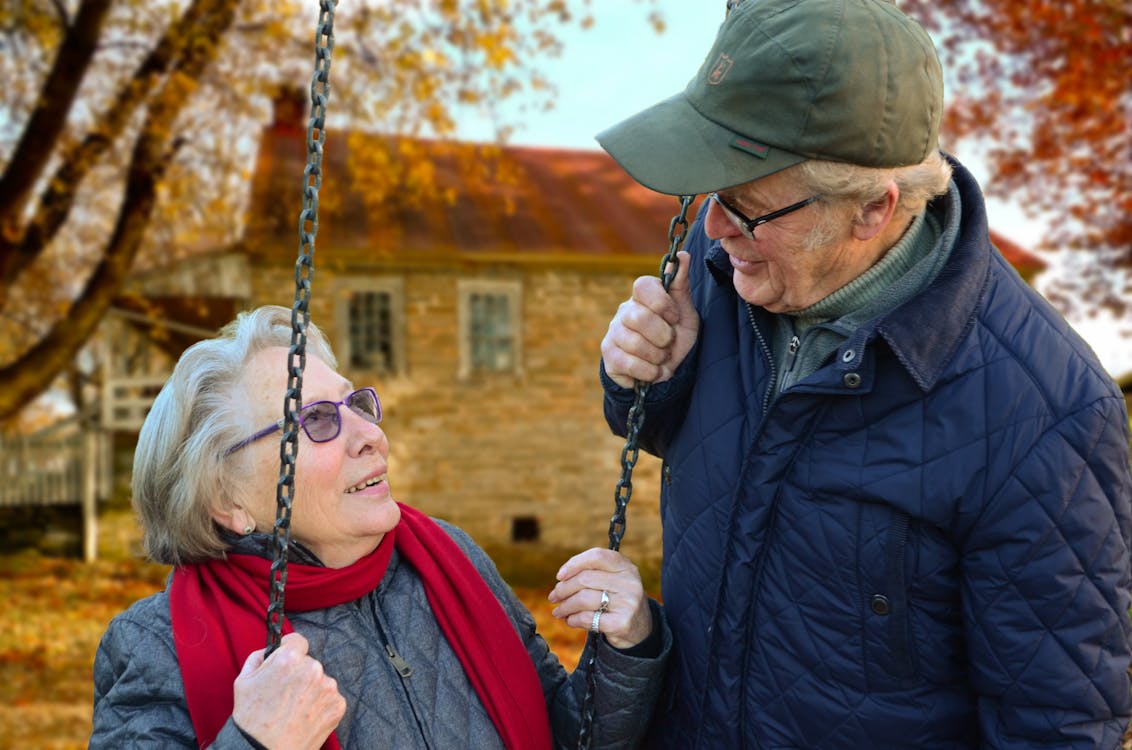 Image Credit: Pixabay /  Pexels: 
According to Alzheimers.org spending time outdoors can be helpful for those who are elderly as it provides them with a better quality of life. Therefore, if you are looking to boost the time an elderly person stays outside, this guide is to help you find the best garden chairs. 
Although garden furniture can extremely uncomfortable, especially when sitting on it for a long time, it doesn't have to be that way.  When you get older you are more likely to require extra support and comfort, therefore getting a garden chair which fits those categories is super important. 
With our extensive range of the Best Garden Chairs here at BillyOh, you're bound to find the perfect fit. 
To get you started here are some of the features you need to consider before buying cheap garden furniture set for the elderly. 
Features to Consider When Buying a Chair for the Elderly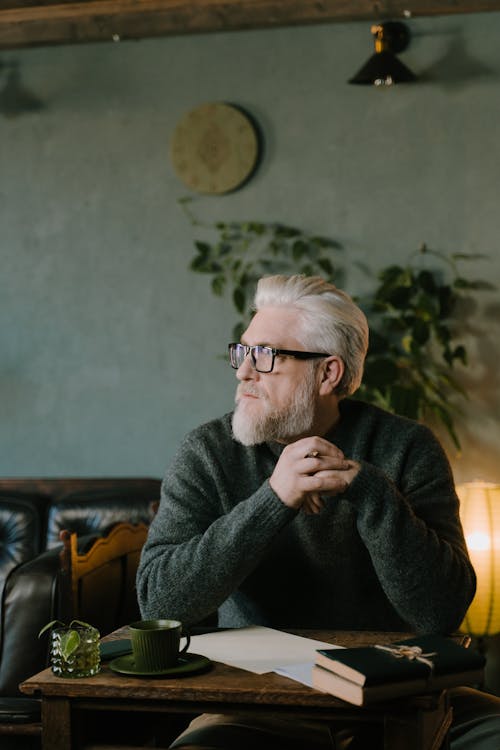 Credit: cottonbro / Pexels
The number one thing to consider when buying an outdoor chair is comfort. As mentioned earlier, unfortunately, most garden furniture is cheap and uncomfortable, therefore, spending a little more but getting the perfect chair is worth it.
Although this depends on the chair if possible, a chair which is adjustable is ideal. As some chairs come in different heights or with parts of the chair reclining. This offers extra support for the user. 
Whether you're looking for back support or head support, both can be crucial for an elderly person. Head support is important as it provides somewhere for a rest and helps you sit up. 
Finally, in order for this to be a chair which is ideal for elderly people, a chair which offers support to get up and down easily is key. Poor design makes it harder for seniors to grab onto and can result in issues, especially if they are tackling a health condition like arthritis or a slipped disk.  
Which garden chairs should I avoid?
When looking for a garden chair for an elderly person it is important to avoid hard plastic chairs, as these provide no support or comfort. You should also look to avoid any chairs that are too low or too high, as these can be difficult when it comes to getting up or sitting down. 
Best chairs for the elderly 
BillyOh prides itself on high-quality products that are made to last, and that includes furniture. Here are some of the best options when it comes to garden chairs. 
Bathham Teak Hardwood Steamer Lounger
The Babthan Teak Steamer Lounge is a robust chair with an ergonomic design, which provides comfort and support for your body as you relax outside. The chair is large and provides plenty of room to lay in a position which is comfortable. 
BillyOh Asti Rattan
Are you looking to purchase a chair which offers the ultimate comfort for your elderly friend or relative? The BillyOh Asti Rattan is ideal for this, as it offers a full-length sun lounger which has a luxury 10cm padded seat. Not only this but it provides a reclining element, with 5 positions to choose from. Which is great for reading, sleeping and sitting in the sunshine. 
Lincombe Adirondack Teak Hardwood Rocking Chair 
Lincombe Adirondack Teak Hardwood Rocking Chair makes for a great outdoor rocking chair. Although it is made of teak hardwood, this chair is still comfortable and sturdy.  
Lugano Textilene Rocking Sun Lounger with Pillow 
The BillyOh Lugano Textilene Rocking Sun Lounger with Pillow has many positives, such as providing foam padded armrests, offering a rocking motion, an integral pillow, an ergonomic design and being comfortable. However, this chair isn't ideal for those who struggle to get up and down as the chair is quite low to the floor, making it a bit hard to get in and out of. 
Adjustable Aluminium Folding Dining Chair 
The BillyOh Adjustable Aluminium chair is a great option when it comes to a garden chair for the elderly, as it offers an adjustable backrest, which is easy to recline but also can be put in an upright position. 
This chair is sturdy and robust, meaning it can be firmly rooted to the ground.   
Life-Changing Chairs
Whether you're looking for a chair for an elderly relative or just for your own garden, we hope you've found this list of the best garden chairs for the elderly or just to help you in your search to find the perfect garden furniture.