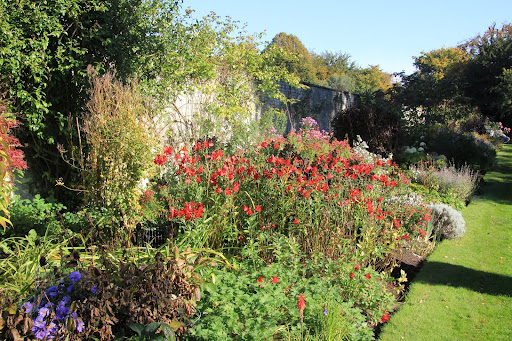 Image Credit: Karen Roe / flickr
Taking on the task of designing a garden can be an exciting yet daunting thought. There are so many questions to consider, such as how to draw up a plan, how to incorporate paths, seating, boundaries and more. Going into designing a garden blindly could end up in catastrophe, so it should be well planned to avoid unnecessary errors. Thankfully, there are plenty of options to help you begin to map out the garden of your dreams. 
To begin the design for any garden, a plan must be put in place. This mostly relies on the style that it will be, whether it be a functional garden that grows flowers, herbs and vegetables or an abstract and vibrant garden that features brightly coloured flowers and, say, a small koi pond.
This all depends not only on your personality and style, but on the type of location that you are in, as this can drastically change what kind of plants can thrive in your area. Deciding what type of garden it will be will help in ensuring that the creation of the garden goes smoothly.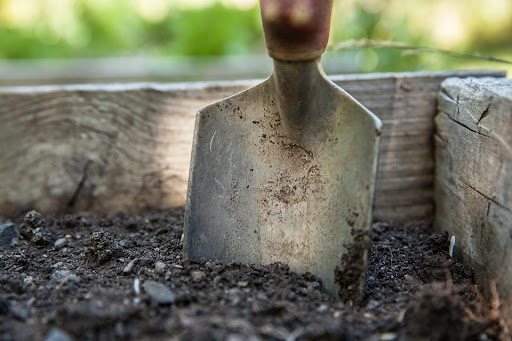 Image Credit: walkersalmanac / Pixabay
Tips Before Starting a Garden
There are some basics to keep in mind before beginning the process of building your garden: 
If the property is part of a homeowners' association, you need to check their requirements to ensure that the garden complies. They may also ask to review your plans before any installation to make sure everything is up to code.

Contact your local utility providers before beginning to dig plants or irrigation lines. Many municipalities have a service that allows you to

call before you dig

. They will then visit the property and show you where there are any buried cables or conduits to avoid any damage or accidents. 
Creating a Garden Plan
Additionally, there are other topics to consider before beginning the building of your garden. These include:
Determining your budget. This will help keep you on track with your spending so that way you aren't halfway through the process and have already spent much more than you can afford. While not the

most

riveting part of the plan, it's essential to keep you on your preferred path. 

Create a list of features. Looking at

other garden plans

can give you an idea of what you might want to incorporate into your own garden. To do so, you can find some online, or take a trip to local nurseries and botanical gardens to see what they offer. Some features that you may not think of include irrigation systems, water features, rocks, gravel, bridges or benches. 

Determine the size. How big is the garden going to be? Is it going to be a small part of your land, or cover the entire backyard? As stated previously, keep in mind installation cost as well as maintenance time and expense as these can quickly add up. 

Think of the weather. This is an important part. Before installing a garden, keep an eye on what parts of the future garden will be sunny or shady, depending on the time of day. Also, this will change depending on what time of the year it is. This is crucial to keep in mind so that the plants that you incorporate in those areas will be able to thrive in their environment. Some plants do better with mostly shade, and it would be best to keep this in mind during planning. 

Consider the type of plants you want. Using a plant that is native to the area you live in is sure to yield favourable results. While planting fun and vibrant plants that thrive in a different climate may be tempting, keep in mind they may not be able to grow properly. This does not mean that you can't have them, just that they may not thrive as well as they could. 
Free Software for Designing Your Garden
Planning doesn't have to be a tedious task. There's plenty of free software that will be able to assist you in virtually mapping out your garden before beginning the real thing. You will be able to create your garden online, ensuring that you have enough room for everything that you want to incorporate. Listed below are some exceptional software platforms to help bring your dream garden to life. 
myGarden– This software gives you the ability to place a wide range of objects onto a blank lawn to assist you in organising and designing your garden. There are six categories, which include landscape, flower and vegetables, and water features. You will be able to show and hide the items that you place in your garden and be able to keep your design saved. To begin using, you will select your preferred surface (grass, patio, decking etc) and draw out the shapes on the background, you will then see the measurements on the sides to see how large the space is. Those who are well versed in Photoshop will have an easy time navigating this software. After choosing the surface, you will then be able to add items such as trees, flowers and ponds and adjust their size to fit the proper scale. 
Marshalls Garden Visualiser – This tool is a 3D garden designer that will allow you to review your design from many different angles. You will also be able to upload photos of your own house so you can see what the garden would look like in real life. A garden name will be chosen along with the dimensions, and once this is programmed, you will be able to select objects such as walls, hedges and fences. Marshalls Garden Visualiser is more about hard landscaping, but it is detailed and includes paving options and edging, available in a magnitude of colours and finishes. This software is great for someone that has a large landscaping job coming up. To use this tool, you will need to have Adobe Shockwave installed on your computer. 
SketchUp Free– SketchUp is a software that allows you to bring your ideas into reality. This is a web-based platform that will allow you to draw in 3D on any browser, and there is also an app that you can download to use this as well. There is a 3D warehouse from within that allows you to choose plenty of different options, such as trees and plants, to begin working on your gardening project. You will be able to add paths and add in other amenities if you're looking for an even larger project, such as including a swimming pool. This is a great option for those that are at an entry skill level for software usage. 
Plan-a-Garden– This platform is created by Better Homes & Garden and is an online design planning tool. This is specifically created for DIY designs and will assist you in visualising your remodelling plans before putting the plan into action. You will be able to use your mouse to drag and drop hundreds of different plants to see how they will fit in together, as well as add structures such as sheds, fences and gates. Additionally, you will be able to add fun elements such as garden gnomes and swing sets. This allows you to get an idea of how the garden will look and be able to fit everything together like a puzzle piece. 
DreamPlan Home Design– DreamPlan Home Design is a free software that will not only allow you to design your dream garden but a home as well. This software uses a 3D home model to be able to plan out all your landscaping ideas and garden space to ensure it will be a proper fit for your home by using a 3D library of items to choose from, such as plants, trees and pools. You will also be able to reshape the terrain of outdoor landscaping areas to your liking. 
Designing your garden should be a fun part of the creation of a garden. Using one of these free software will allow you to play around with different layouts and ideas to find what works the best for you and your outdoor space. Creating a solid plan will assist you throughout the entire process and keep you both on track and on budget. You will be able to create the perfect design that fits in with both your land and gardening desires.