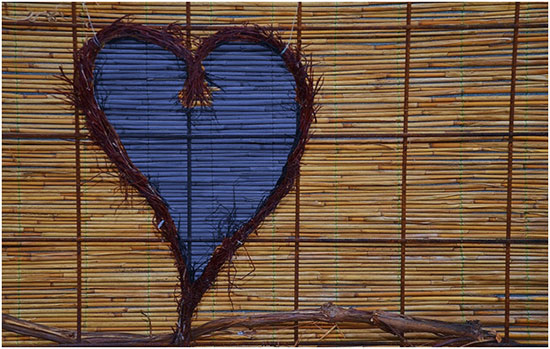 Looking for the ultimate fusion of style and comfort? Then it's about time you invested in rattan garden furniture. As lightweight as it is durable rattan is an amazing material that can be made into a number of furniture pieces – perfect for upgrading your home décor! Let's take a look at 5 cool rattan pieces that you'll definitely love!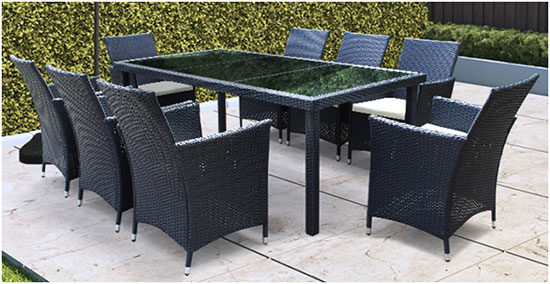 1) Rattan Dining set
Dinner is always better when you have the means to accommodate your guests. Check out this awesome 8 seater rectangular dining set, a greatoption for entertaining guests outdoors in your garden.
Featuring a stylish rattan weave this dining set has a smooth ebony finish. It includes eight rattan chairs and one sturdy 200 cm wide table with a tempered glass top. You can also stay cool during the summer months with a stylish parasol option.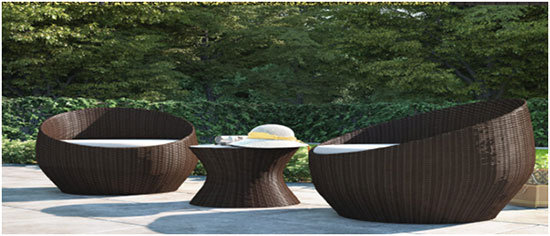 2) Bistro Set
There's just something about kicking back with a cup of tea and a good buddy in a pair of comfortable rattan chairs that makes life that much more enjoyable. That can certainly be said about the 2 seat bistro set. One of the most unique aspects about this set is its round chair design.
The rattan material is a chocolate brown and the cushionsare a creamy white. The set also includes a tempered glass table. This set is a great option for sitting with a friend or loved one as you enjoy each other's company while sipping cold drinks.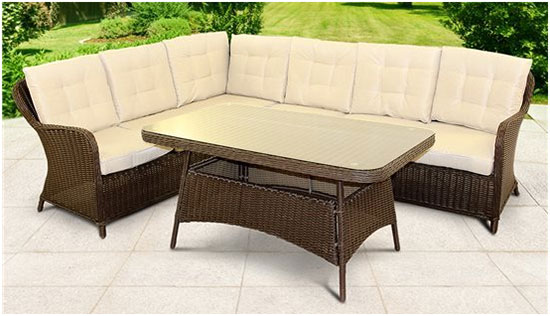 3) Rattan Sofa Sets
Dining sets are nice and all, but if you want true comfort than a rattan sofa set is certainly worth the investment. This 6 seat rattan corner dining sofa set is perfect for kicking back with family and enjoying quality time together.
The high quality synthetic rattan wave comes in a chocolate brown along with cream colored cushions. Of course, you can't forget the expansive rattan table which features a strong tempered glass surface. The table blends right in with the rest of the set and provides enough room for a family meal. This sofa set also comes with a parasol and base option.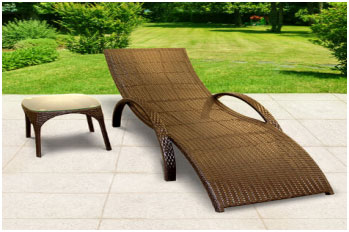 4) Rattan Sun Lounger
Had a hard day at work? Come home and relax in a rattan sun lounger. The beauty of rattan material is that it's not only strong and lightweight, but it's also flexible making it that much easier to relax.
The flat weave design is bolstered by aluminum framing which gives your lounger more support while still remaining lightweight. Simply put, this rattan sun lounger is the perfect mix of comfort and strength.
The cherry on top is the side table that comes with the lounger. It's a great accessory, providing the perfect place to set down a cup of cold ice tea or lemonade as you enjoy the sun in your backyard. The side table comes with a flat-weave rattan body and a tempered glass top – a fantastic match for your rattan sun lounger.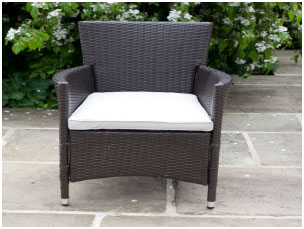 5) Rattan Garden Chairs
If you're not interested in getting a furniture set that's perfectly fine. You can purchase a rattan chair in pairs of 2, 4, 6, and 8. Sure, you won't have a rattan weave table this time around, but that doesn't mean you can't kick back and enjoy your rattan garden chairs.
They're comfortable stylish and easy to move around your yard. These specific chairs are for dining, but you can use them any way you please.
Upgrade your home décor today!
Rattan furniture is popular due to its flourish, style, weather resistance, and light weight nature. There's a reason why rattan is a popular material for garden furniture. Whether you choose a dining set, bistro set, or garden lounger there are many options to choose from as you upgrade your home décor.
The great thing about rattan furniture is that it works for both outdoor and indoor designs. So whether you're planning on lounging in the sun, having a cup of tea and reading inside, or even to furnish your new home office, it'll suit you every need.
Featured Image Credit: GLady / Pixabay
So grab yourself some comfy garden cushions and a good book, and while away the hours sat out enjoying your glorious garden. Who knows what wildlife might cross your path!
Just remember to store garden furniture (even rattan) when not in use or out of season to ensure its longevity. Caring for your rattan furniture is important and can range from anything such as using cushions to minimise scratches to giving it a clean with soapy water every so often.
Luckily for you, rattan furniture is highly weather-resistant and won't require the same care and maintenance as many alternatives made from natural materials. Using garden covers, however, is recommended.