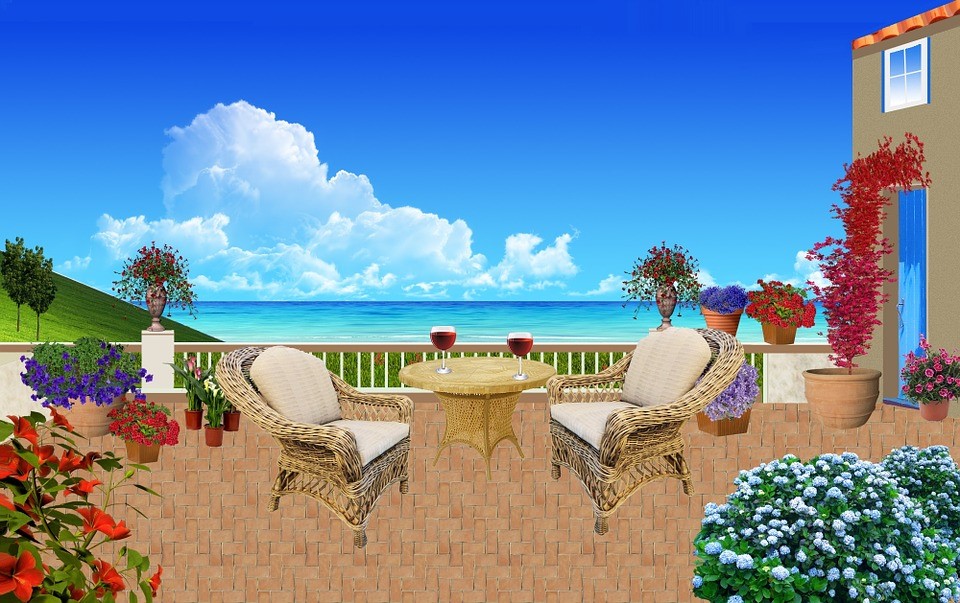 Rattan furniture has been growing increasingly popular. Rattan is offered in a variety of cheap garden furniture sets that are great for both indoor and outdoor decoration. What's with all the fuss? Why is rattan furniture so in demand? There are actually a variety of reasons rattan is so popular.
In a nutshell, rattan garden furniture is elegant, versatile, stylish, low maintenance, and all-purpose. Imagine yourself kicking back in your backyard in a rattan lounger, talking with friends and enjoying the view of your garden. Imagine that you have a rattan garden table to set down your drink, and rattan garden chairs for your friends to sit back and relax.
In such a scenario your garden furniture would be lightweight, stylish, and comfortable. That would certainly be nice, wouldn't it?
Rattan outdoor furniture sets such as the Brown 6 Seat Rectangular Rattan Dining Set is perfect for lounging about in the garden with friends. Stylish, elegant and low maintenance, this garden set is perfect for your outdoor needs.
Let's look at the advantages of rattan garden furniture and explore why it's so popular.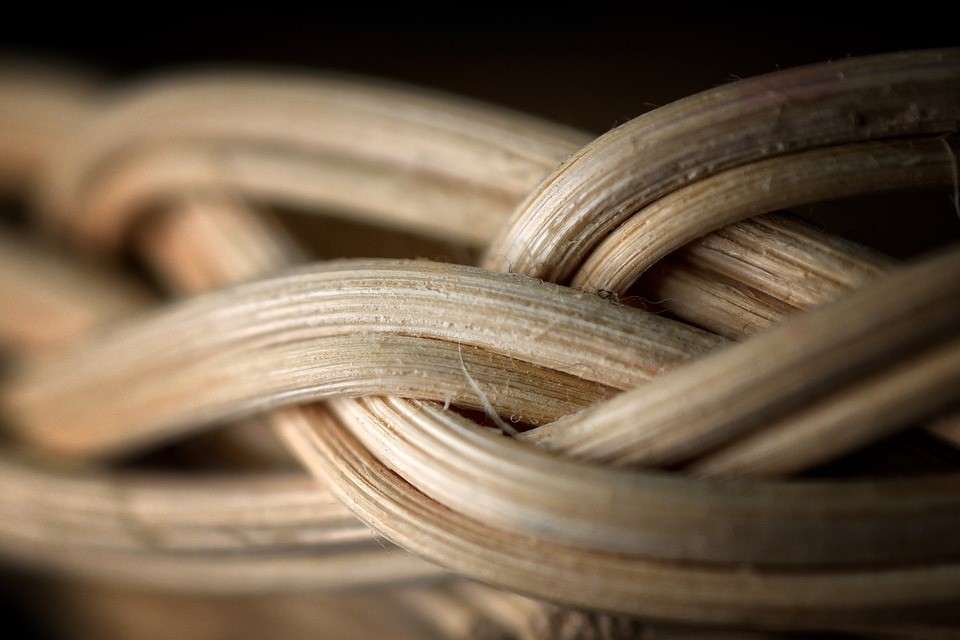 Flexible Material
One of the main advantages of rattan is its flexible material. It can be weaved into a variety of shapes. Rattan's flexibility gives you, the consumer, numerous options when it comes to furnishing your space of choice
Take, for example, rattan chairs which can be square, round, cubed or any other shape that's practical. Rattan can also be shaped into daybeds, entire dining sets and much more. You'll have practically endless options when it comes to furnishing with rattan.
Keep in mind that rattan typically only comes in a select few colors, despite its many possible shapes. The most common colors tend to be neutral — black, grey, white and brown. These neutral colors can typically blend in with most environments. That means no matter where you place your rattan garden furniture, it'll blend right in.
If you're looking for more vibrant colors, you can purchase sofa/chair cushions in practically any color you can think of. That way you can go with the color scheme of your choice while still enjoying the versatility of rattan garden furniture.
Light but durable
Dreading the idea of moving a cumbersome couch or chair into your backyard? That won't be a problem with rattan furniture. Rattan is composed of a naturally tough wood vine which makes it light weight, but durable. This combination is one of the primary reasons rattan is so popular.
Despite the toughness of rattan material, it wouldn't hurt to use a cover to protect your furniture when you're not using it (a good idea for keeping the dust away). A cover would also come in handy during bad weather.
Weather proof
Speaking of bad weather, high grade rattan furniture can withstand all types of weather systems. Therefore you don't have to rush outdoors to put away your rattan garden furniture during a surprise rainstorm. On top of being waterproof, resin weave rattan garden furniture is also resistant to UV rays. Keep in mind that your cushions might not be waterproof, just the rattan material itself.
Easy to maintain
Rattan is easy to maintain, especially when compared to other wood furniture currently in the market. You don't need any fancy wood cleaner to ensure that your rattan furniture stays clean. Simply use a soft washcloth and regular dishwashing soap to clean as needed. You should also use a small brush to get at the little nooks and crannies that are difficult to clean with your washcloth.
Where should you buy your rattan furniture?
You shouldn't buy your rattan furniture from just anywhere. Frankly, you're limited to two options– online or in person.
There are plenty of furniture stores out there with great selections, but you'll be limited to what they have on hand at the time. Even if a storefront offers to "ship in" exactly what you're looking for, they're simply going online to purchase your order from their manufacturer.
Buying online gives you the option to pick out exactly what you want. You can hunt for deals at your leisure and pick out exactly what you're looking for in a rattan garden furniture set. Whether you're looking for cheap garden chairs, a rattan sofa, or a cube rattan garden furniture set, your options will be more numerous by going online.
Ultimately, you'll have a massive selection to choose from that far surpasses what 's offered by a storefront. Plus, there's the benefit of never having to leave your home. Simply place the order and wait for the product to ship. It's as easy as that!
Overall, rattan garden furniture has many benefits, making it a top furnishing choice for any space both indoors and outdoors. Not only is rattan tough and lightweight but it's also stylish and blends into practically any environment. Plus, you can decorate your rattan furniture with cushions if you're looking to increase both style and comfort.
Remember the advantages of making a smart purchase. You could always buy from a store, but buying your rattan furniture online comes with a range of benefits that simply can't be beaten.
If you're looking for rattan furniture that will impress your friends and beautify your home, check out our large selection of rattan furniture that that come in a variety of shapes, sizes, and colors!
Featured Image Credit: louda2455 / Pixabay
In Post Image Credit: Frantisek_Krejci / Pixabay
And the great thing about rattan garden furniture is the variety – here at BillyOh, we stock everything from rattan cube sets to deep-backed cushioned sofas and dining sets. So whether you intend to use your rattan furniture set for outdoor or even indoor use, you won't be disappointed with the quality and style.