Benefits to Customers
Cookies help us achieve our primary goal of providing you with a smooth and efficient experience when using our website. Accessing some of our pages or using some of our tools set a cookie in your browser. That cookie will serve as a memory bank that will remember how you used the website. It will for example remember the settings you chose so that those settings will automatically be selected when you visit the website again.
Benefits to the Company
Cookies help us collect analytical data such as what browser they used, how visitors arrived to our site, how long they browsed our site, what outbound links they clicked, and all other activities they conducted using the site. Answers to questions like these help us come up with new ideas to help improve the browsing experience of visitors. All analytical data is anonymous and in no way can be connected to any personally identifiable information.
How We Use Cookies
We utilize cookies under an "implied consent" policy. This means that unless you state otherwise, we assume that you are happy with our use of cookies. If cookies trouble you, you can opt to delete our cookies after you finish your session with our website. You can also adjust your settings to prevent your browser from accepting cookies ("Incognito" in Chrome, "InPrivate" in Internet Explorer, "Private Browsing" in Firefox and Safari etc). Please refer to our Cookies List if you want detailed information regarding each cookie. You can also check visit AboutCookies.org if you want detailed guidance on how to control and delete cookies
Social Buttons
Many of our pages will contain social buttons which allow users to share pages through their favourite social networking sites. There are buttons for Facebook, Google+, Twitter, HotUKDeals and Pinterest. These buttons are implemented using scripts from the respective websites which are on domains outside of http://www.kybotech.co.uk.
External Web Services
We sometimes use external web services on our website to display content, such as Vimeo or YouTube. As with the social buttons, we cannot prevent these sites from collecting usage information such as number of views or plays. If you are not logged in with these services they will not know who you are, but may still collect this statistical information.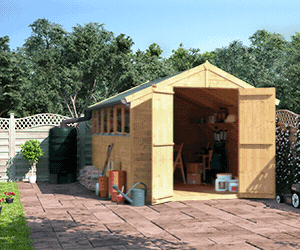 Email Tracking
Most of the emails we send to you contain no tracking. These include emails relating to your order process, such as the order confirmation email and delivery updates. Some other emails that we send you, like newsletters, may contain tracking. This is so we can monitor the number of customers that view the email and how many click on a link inside it, for statistical purposes. If you want to be sure that we aren't tracking any email that we send you, and then you can opt out of receiving our newsletters in your account section.
Payment Processing
We use an external payment provider called DataCash so that we can take payment on our website. We have to supply DataCash with the billing address that you enter on our website, and then DataCash will ask you for your credit card details in the form on our Payment Page. We do not handle any of the card information you supply to DataCash – we simply receive a confirmation from them that the payment has been accepted, so that we can confirm your order. We do not handle or store your credit card details anywhere in our system.