Here at BillyOh, we've been writing about gas, charcoal, and even hybrid BBQs for a while now.
And with all that information on offer, it can be hard to know where to start. So we've created this BBQ learning hub which we've updated with links to guides, posts and recipes.
Keep scrolling to find exactly the BBQ information you're looking for. Or check the extensive FAQs at the bottom.
---
BBQ Ultimate Guides
---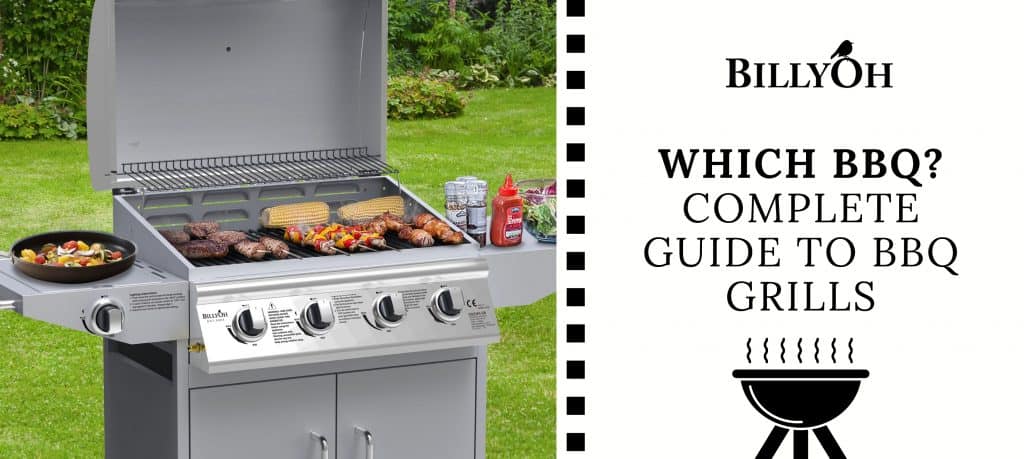 Complete Guide To BBQ Grills
If you want a BillyOh BBQ but don't know whether to go for a Kentucky Smoker, a Matrix 6 burner, or a Kamado Egg, then check out this guide.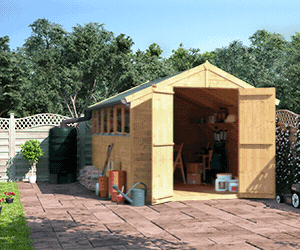 ---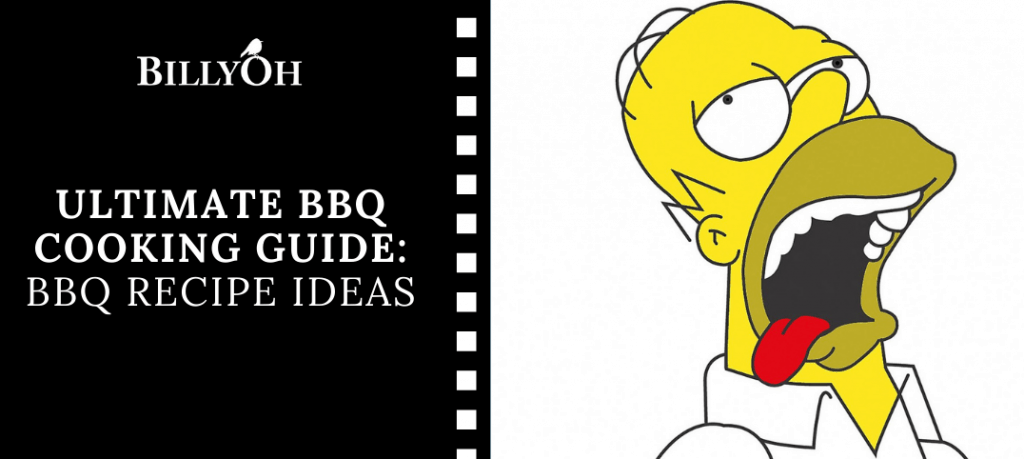 BBQ Cooking Guide: BBQ Recipe Ideas
Or, if you want a hub with loads of delicious recipes across:
Red meat (like ribs, steaks, and roasts)
Poultry
Seafood
Fish
And even dessert
Then go read our ultimate guide to BBQ recipes, you'll find ideas, recipes, and videos.
---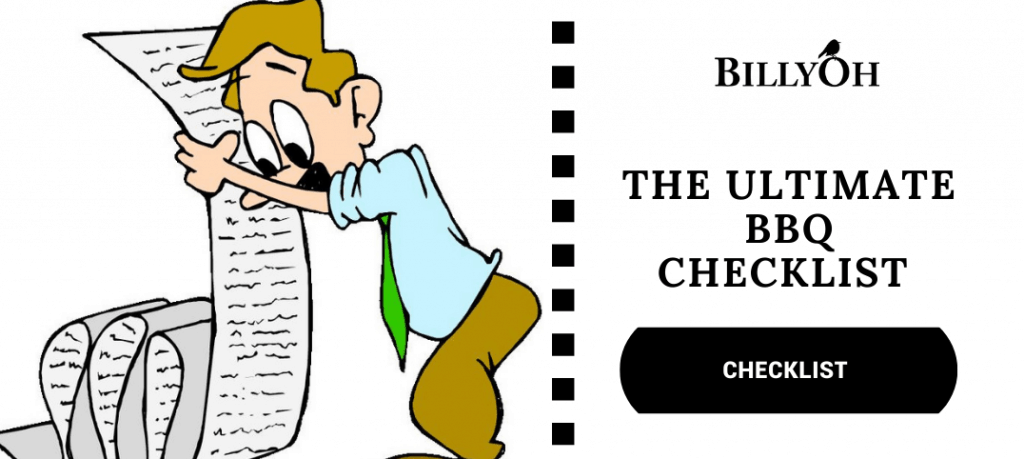 Complete BBQ Tools & Safety Checklist
If you think there's something you've forgotten (like BBQ cover, regulator and hose, or even just the hotdog buns), then head over to our BBQ tool and safety checklist. We've done the legwork so you don't have to – simply follow the step-by-step guide and check everything off the list!
---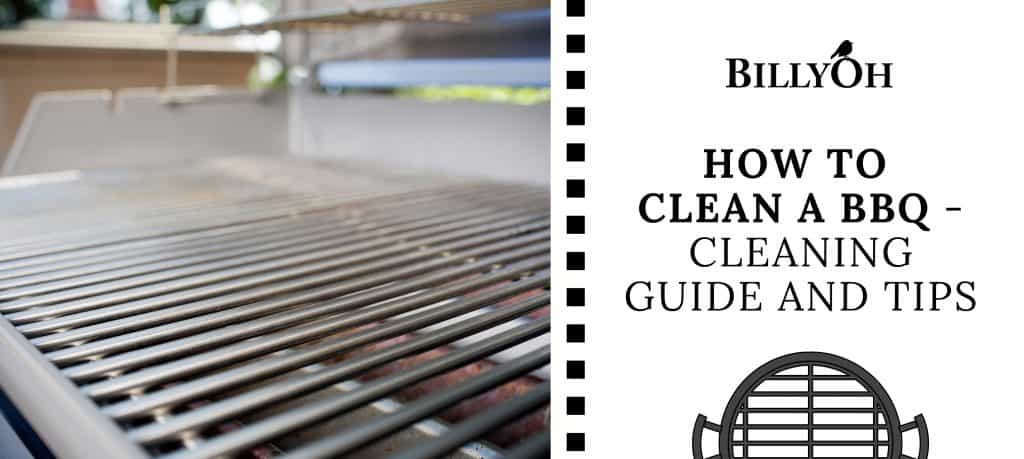 How To Clean A BBQ – Cleaning Guide And Tips
Whether it's because you haven't used your BillyOh barbecue in a while, or you want to keep it clean after use – this BBQ cleaning guide is full of tips, hacks, and tricks. Including cleaning your BBQ with beer and an onion!
---


---
BBQ Products
---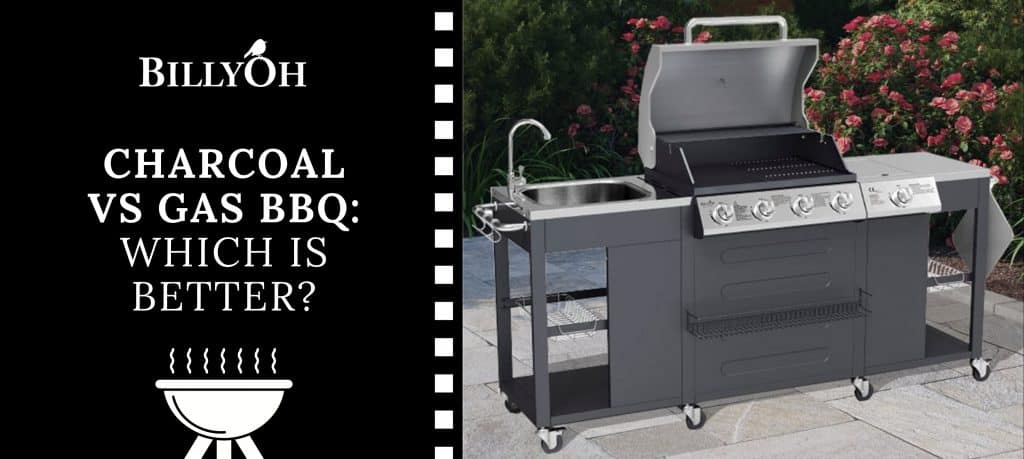 Charcoal Vs Gas BBQ: Which Is Better?
If you want some definitive answers to the age old debate of gas vs charcoal BBQs, then read our quick guide. We've broken it down with loads of price comparisons and considerations so you don't have to. Check it out!
---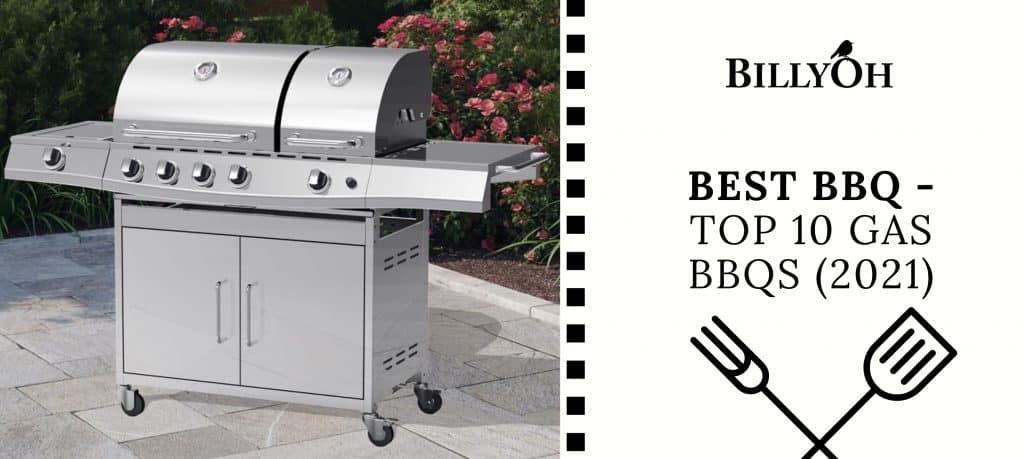 Top 10 Gas BBQs (2021)
But finding a grill for under £300 might not give you everything you want – like a 6 burner gas BBQ with side tables and storage. That's why we broadened our search to find the Top 10 Gas BBQs for 2021 as well. You can see who the winners are here.
---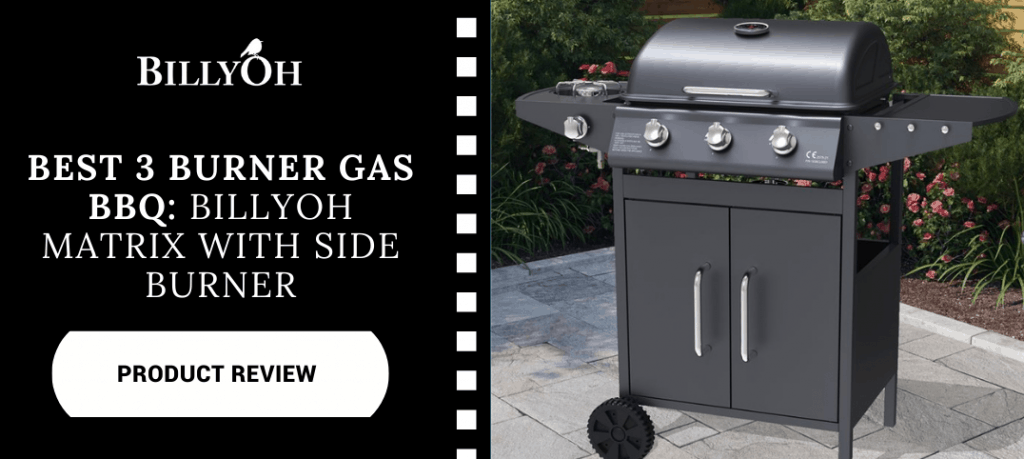 Best 3 Burner Gas BBQ: BillyOh Matrix With Side Burner
Ever wondered how much kick you really get out of a 3 burner BBQ and if it's enough for you? Well, check out this quick read to find out.
---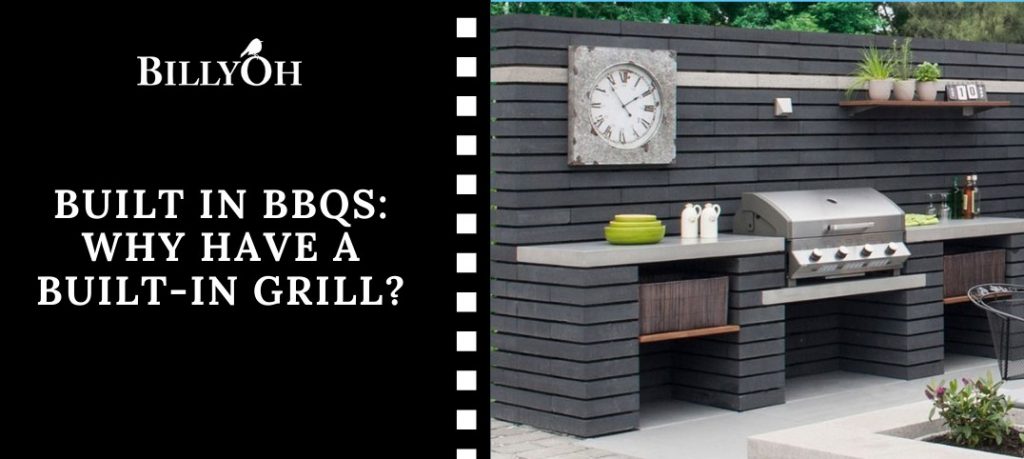 Ever wondered what the pros and cons of having your BBQ grill built into an outdoor kitchen unit were? Well, fret no more – we've summed it all up in this helpful post.
---
Gas BBQs
---

Gas BBQ Parts (Anatomy of a BBQ)
Ever wondered what all those BBQ spares and replacement parts are called in case you ever need them? Well, check out this quick read for the full run-down.
---
Charcoal BBQs
---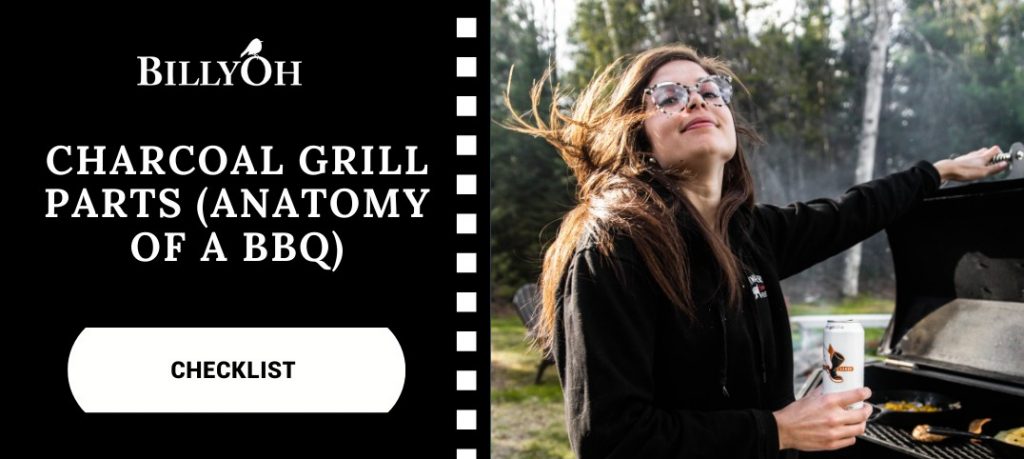 The same goes for charcoal BBQs – don't get fooled into thinking it's all so simple. Come to BillyOh in case you ever need BBQ repair parts or spares for your charcoal grill.
---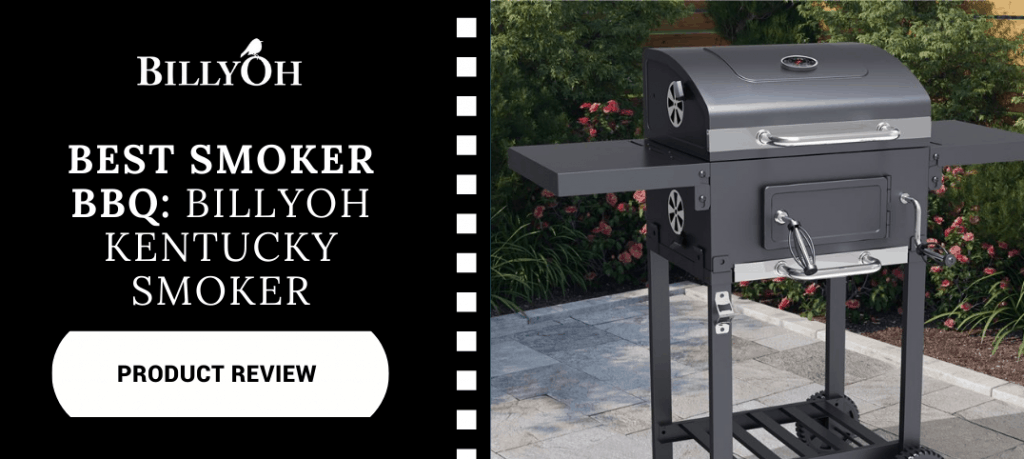 Best Smoker BBQ: BillyOh Kentucky Smoker
Check out this product overview of one of our favourite charcoal smokers. Read this post to find out just why it's so good and what smokers are all about.
---
BBQ Tips and Hacks
---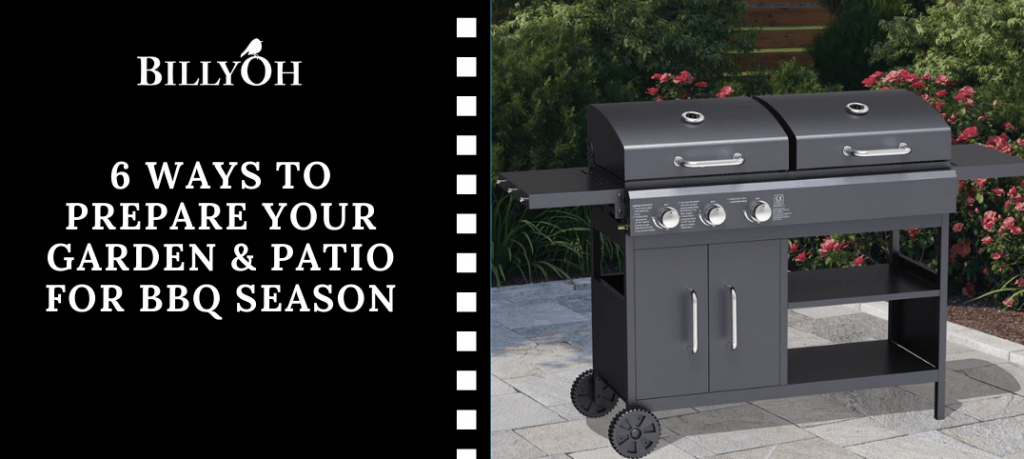 6 Ways To Prepare Your Patio For BBQ Season
And remember – your barbecue grill may be the star of the show, but there's other stuff you'll need to do to have the perfect BBQ. Check out blog posts to find out more.
---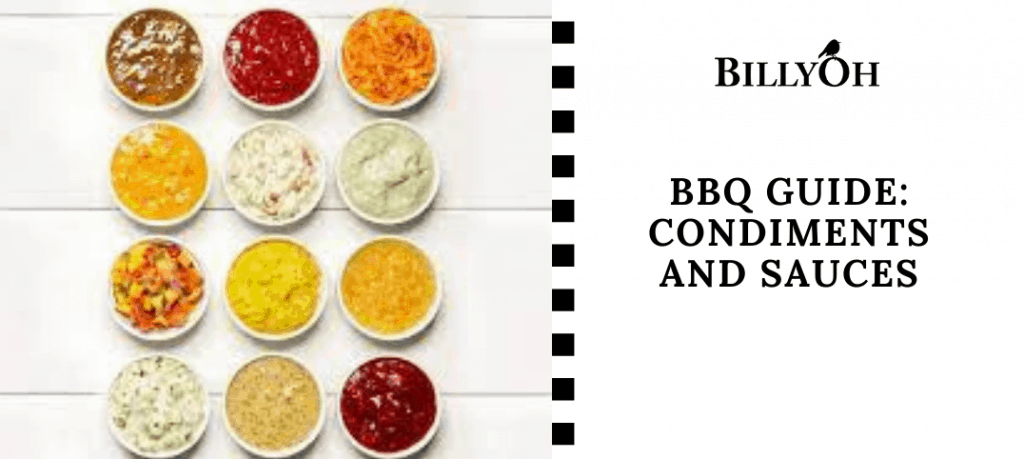 BBQ Condiments And Sauces Guide
And as we get into the minute details of what makes a good barbeque great, we couldn't let you miss out on our condiments guide. Find out what goes with what along with recipes in this helpful guide.
---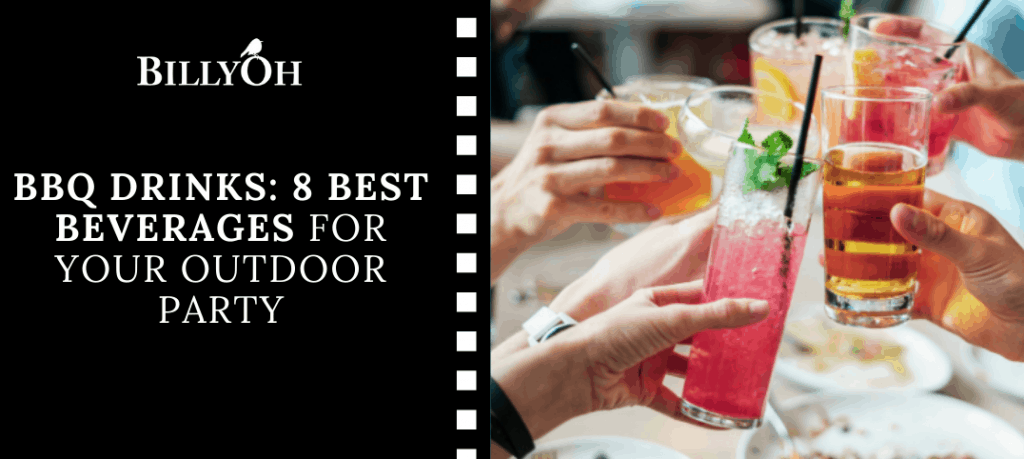 Drinks Guide: 8 Beverages To Serve At A BBQ
And whether it's a slimline tonic, squash, or a beer – wouldn't you like to mix up your BBQ beverage selection? If so check out this post with ideas and recipes for drinkers of all ages.
---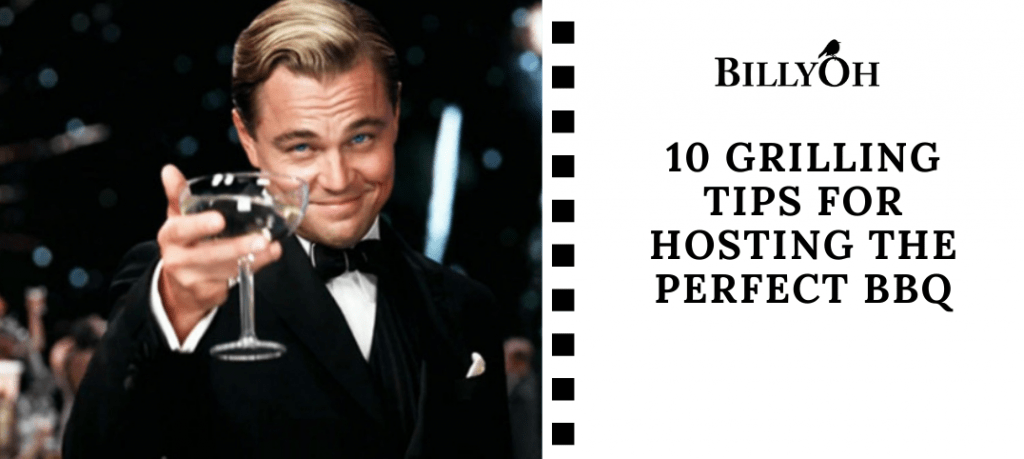 10 Tips For Hosting The Perfect BBQ
Once you've got all of that BBQ cleaning, prepping, and cooking under your belt you should be well on your way to a memorable event. But if you want some last little pointers just in case, check out our quick guide to hosting a BBQ.
---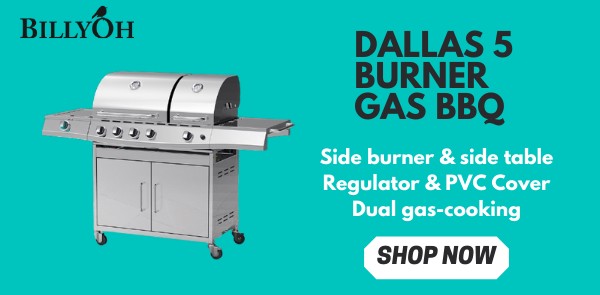 ---
---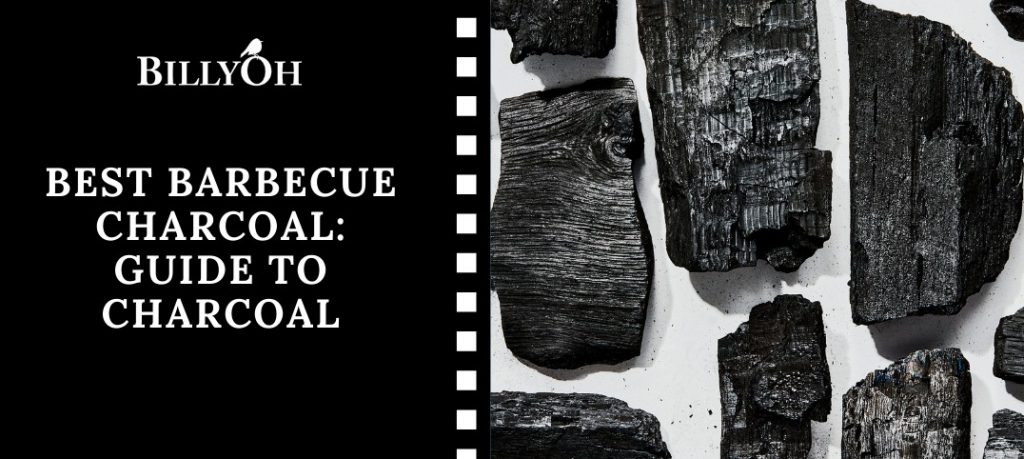 Best Barbecue Charcoal
If you're looking for an explainer and tips on how to get the best type of charcoal to run your grill off, check out this handy guide we wrote.
---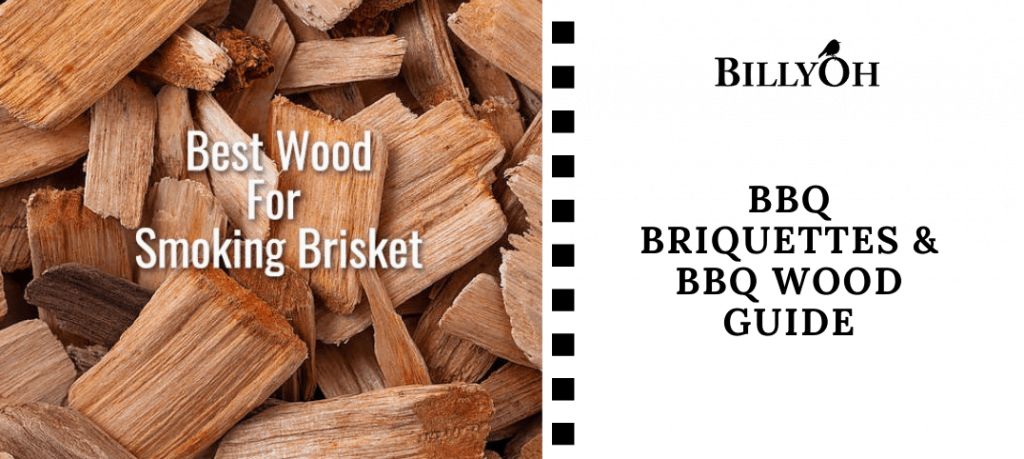 BBQ Wood Guide
And if that wasn't enough info, we've also got a guide to the best types of work – perfect for those with charcoal grills and smokers. Check it out here.
Here at BillyOh, we're always writing about everything to do with BBQs and barbequing, so make sure you check back in on our blog from time to time! And if you've found any of these resources useful, why not take a look at our range of BBQs via the button below?
Shop BBQs
FAQ
Dust and ashes can build up inside, beneath, and even outside of a grill. There's also grease, grime, old food and fats.
Follow the steps in our How to Clean a BBQ guide and you can get your grill ready for your next BBQ.
For charcoal BBQ, good quality charcoal is essential. These light right away and burn better without tainting the flavour of the food. Simply build charcoal up in a small pyramid at the bottom of your grill bowl and consider using an accelerant (bear in mind, this may affect the flavour of your cooking).
As for gas grills, keep the lid raised while lighting, turn the gas on and press the electric ignition to start. Lower to suit your temperature.
As for electric BBQs, flip the switch on, and it will start heating up right away. Simple as that!
Depending on the type of charcoal BBQ you're using, build a small mound of charcoal briquettes in the base of your BBQ. Make sure they're sitting on a quick-to-light material like the bag they came in, newspaper, or even fire starters. Ensure there's enough room for airflow.
Once lit, allow the charcoal to heat up until white-hot. Replenish and start barbequing as necessary.
Bear in mind that accelerants like lighter fluid, lighting gel, or fire starters may affect the flavour of your food.
Once you've built and lit your charcoal fire, cover your BBQ with a lid (where possible) and leave it to heat. Once you have pre-heated your BBQ (anywhere from 15-45 minutes depending on the fire), check the temperature. Remove the lid and transfer food onto the grill rack and cook to your preference.
Depending on your cut of chicken and preference, either apply a dry rub or marinade. Bring out to your charcoal grill in a container. Once you've built your charcoal fire and allowed your charcoal BBQ to pre-heat, remove the lid. Transfer chicken straight on to the grill rack.
Either sear and flip or allow to cook through, turning the chicken occasionally. Cook until juices run clear then remove from the grill rack onto plates or a new (clean) dish. You can always test to see if the chicken is barbecued by cutting into the centre.
Bear in mind this will only indicate all pieces are cooked if you barbecue everything together in batches.

Scrape with a wire brush while still hot

Use an onion or half a salted lemon and run along the grill rack

Spitz with vinegar, bicarbonate of soda and water, or even beer and clean

Remove grill and wash and rinse

Dry and replace

Remember to oil your grill ready for next time