If you're looking for the ultimate list of garden ideas, you'll be happy to hear that our team at BillyOh has been creating tons of content on just that!
From adding garden furniture, water features to privacy and shade tips and landscaping – we've got everything you need in this ideas hub. Read on to find a wide range of creative and helpful design inspirations for your outdoor space with links to helpful resources.
Trust us; these ideas will give your garden an instant boost and add value to your property.
---
Garden Makeover and Themes
---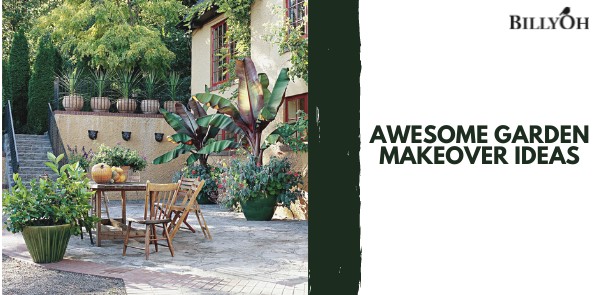 Awesome Garden Makeover Ideas
This guide is something that you need ASAP when you have a garden that needs some TLC. Or if you wish to give your backyard a new lease of life.
---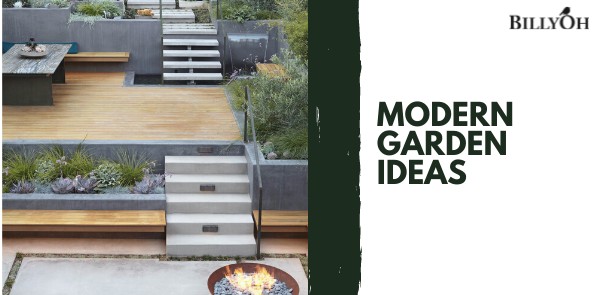 Modern Garden Ideas
A garden doesn't always have to be traditional looking. If you're aiming for a more modern approach but don't know where to start, this list is a lifesaver!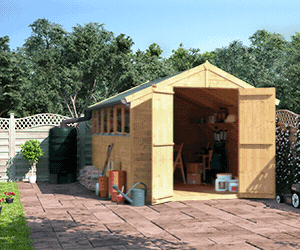 ---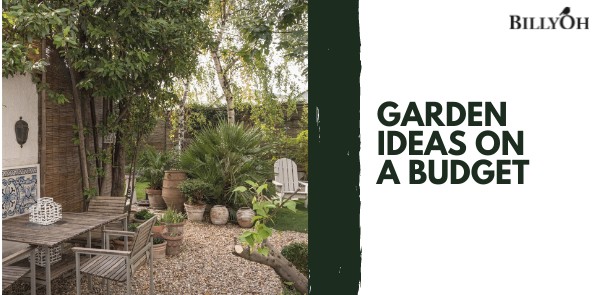 Garden Ideas on a Budget
Not everyone has the time or money for an elaborate garden plan. That's the truth, but neglecting your yard completely is a not so wise decision.
Luckily for you, budget-friendly garden ideas like this exist.
---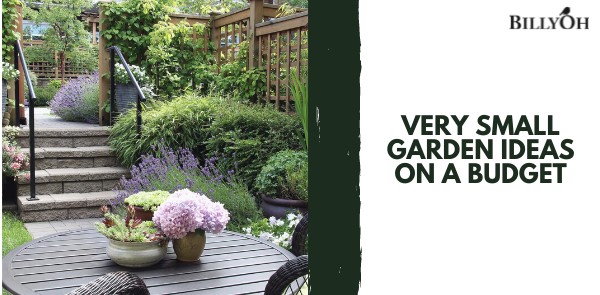 Very Small Garden Ideas On a Budget
A small garden isn't a concern at all when it comes to outdoor space makeovers. You can make it an enjoyable, relaxing space and it doesn't have to be expensive either.
Here's another great list of small garden ideas on a budget!
---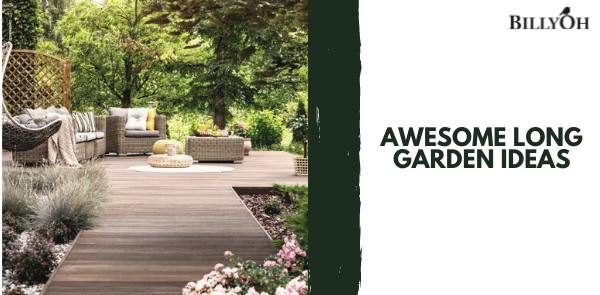 Awesome Long Garden Ideas
What about if you have a long and narrow plot? Which long garden ideas should you go for?
It can be a bit challenging when it comes to landscaping, and designing it, in general. But not when you have a curated list like this one.
---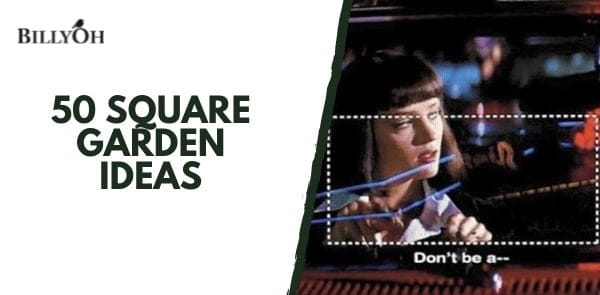 Don't Be a Square: 50 Square Garden Ideas
Who would've thought that even a square-shaped garden could fit a shed? But hey, our square garden ideas can offer you more concept than just fitting an outbuilding into your space!
You surely don't want to miss them!
---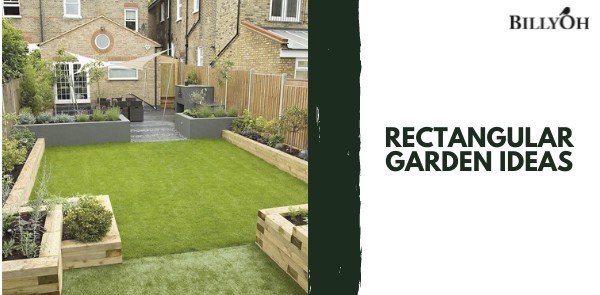 Rectangular Garden Ideas to Maximise Your Outdoor Space
Now, what about homeowners with a rectangular-shaped backyard? Of course, we made sure that we wouldn't miss this category; like what we've promised, we got your back. Check out the ideas here.
---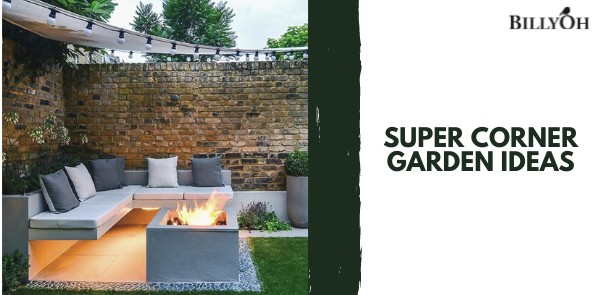 Super Corner Garden Ideas to Create Your Own Oasis
The corner part of the garden is often overlooked, but not anymore! With the right planning, you can transform your forgotten space into a shining focal point.
To help get you started, we've put together ideas for transforming your own backyard oasis!
---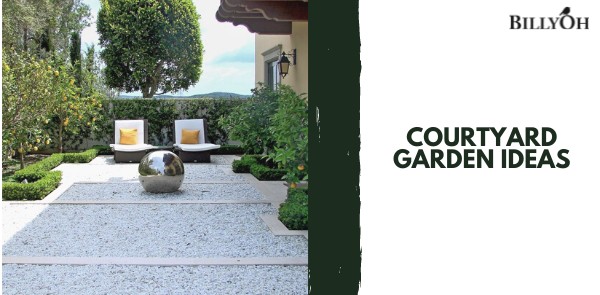 Courtyard Garden Ideas: Garden Designs UK
Ah, what a luxury it is indeed to own a courtyard garden! It adds great value to the overall property, especially when it's spruced up using these incredible designs.
---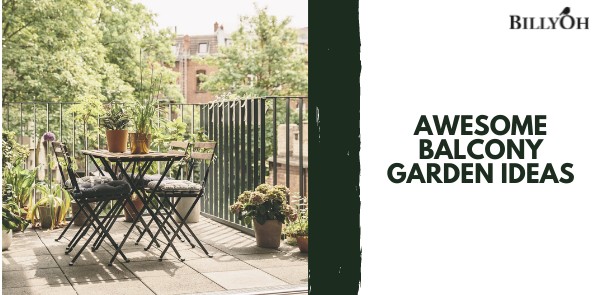 Awesome Balcony Garden Ideas for Ultimate Relaxation
If you live in a flat, a balcony can be your last resort to have a charming outdoor living space. Don't let the small room limit your ability to create an awesome balcony garden!
---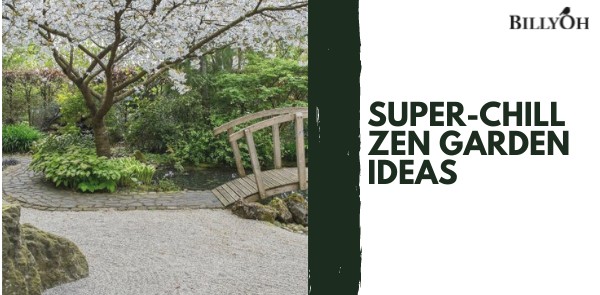 Super-Chill Zen Garden Ideas
A zen garden provides the perfect spot for some relaxation and meditation. It's an ideal backyard theme if you want that sense of tranquillity and peace, recreating the essence of nature.
But where to start? Look no further; we've collected a range of ideas to inspire you.
---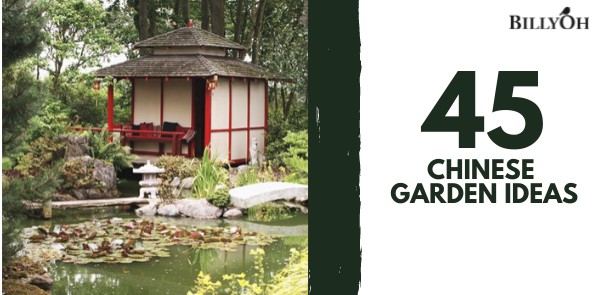 Elegant Chinese Garden Ideas
Chinese gardens provide a place of peace and serenity amidst the noisy, stress-filled world. If you want to give this concept a try, take a look at some options for your yard here.
---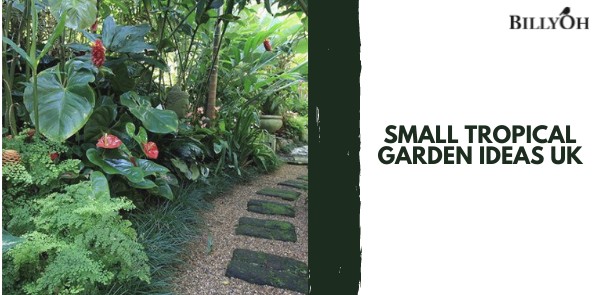 Small Tropical Garden Ideas UK
Thinking of transforming your humble British garden into an exotic oasis? Then you need to check our tropical garden ideas now and get started right away!
---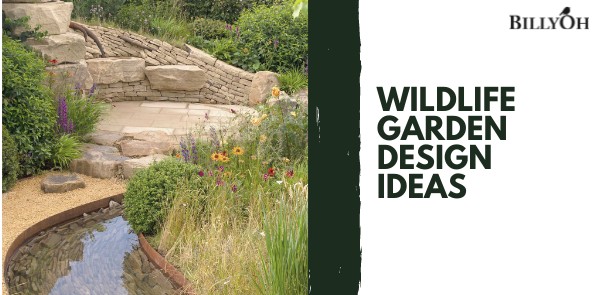 Wildlife Garden Design Ideas and Nature-Friendly Tips
The beauty of having this kind of garden is that you can create a haven both for yourself and for the wildlife. Let us help you attract beneficial creatures to your yard with our wildlife garden design ideas.
---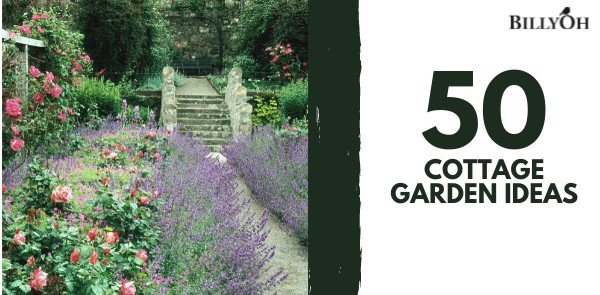 Cottage Garden Ideas to Make Your Space Enchanting
Having a cottage themed garden can mean one thing: you have an enchanting and fairytale-like backyard space. These inspirations can help you transform your outdoor space not only into that but also a homely and functional garden.
---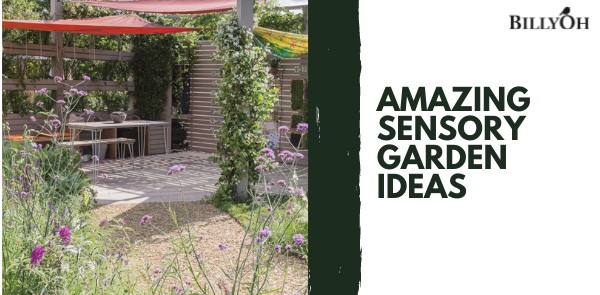 Amazing Sensory Garden Ideas
Looking for ways to create an outdoor space filled with sounds, scents and textures? A sensory garden idea is the perfect way to do just that!
Introduce a garden to your family, friends, and neighbours that excites all the five senses.
---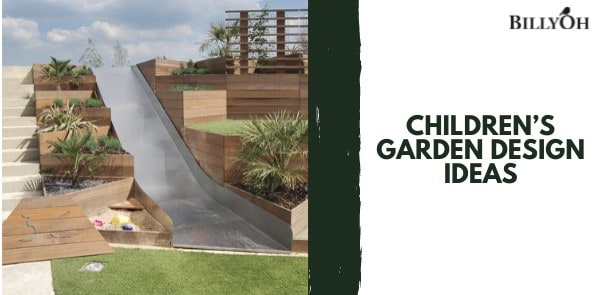 Children's Garden Design Ideas for Endless Fun
Your garden is an excellent play area for the children. So we've compiled a list of helpful ideas for you to try out in your yard.
Hopefully, you'll be able to implement some of our suggestions to help the kids enjoy time outdoors!
---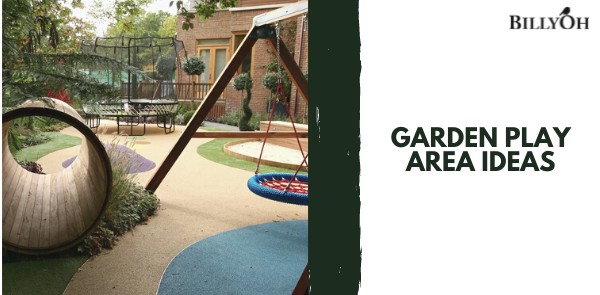 Super Fun Garden Play Area Ideas For Kids
We've got more inspirations for you and your little ones for a fun and engaging outdoor play all year round! From simple chalkboards and stepping stones in your garden to complete adventure with playhouses, go check them out!
---
Garden Landscaping Ideas
---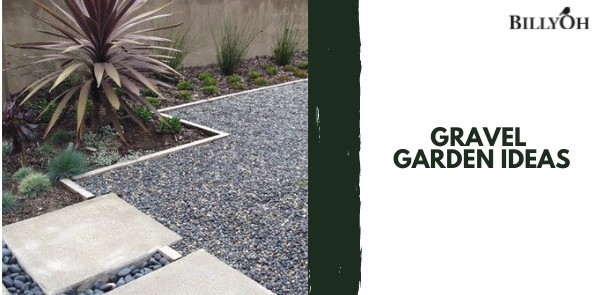 Gravel Garden Ideas and Landscaping Tips
Gravels are a great way to add beauty, interest, and curbside appeal to your garden. They are perfect for landscape and decorating your backyard, but rocks can offer you more than these.
Go over some of our gravel garden ideas, so you can see what's possible!
---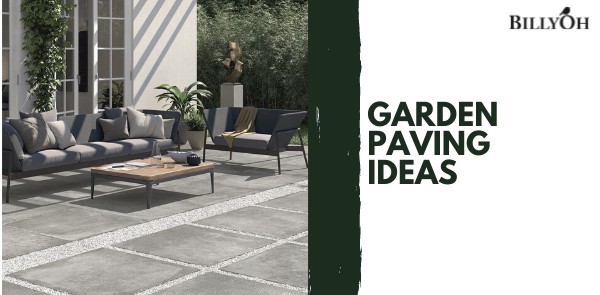 Garden Paving Ideas + Hot Trends for Your Outdoor Space
A resort-looking backyard is such a dream and is a major plus for potential buyers if you plan on selling your property someday. Well, lucky for you, these paving ideas can help you transform your space from average and plain into a luxurious one!
---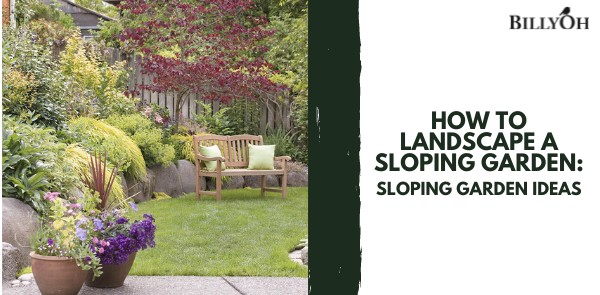 How To Landscape A Sloping Garden: Sloping Garden Ideas
Sloping garden space can be difficult to work with. But the labour can be less demanding if you already know what sloping garden idea you'll go for.
---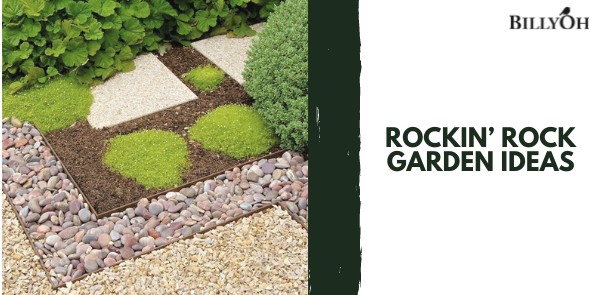 Rockin' Rock Garden Ideas
Think of your plain rock garden as a blessing because, without it, you wouldn't be able to create these rockin' rock garden ideas! When mixed with stylish outdoor fixtures, you can have a restful, relaxing space amongst the rocks.
---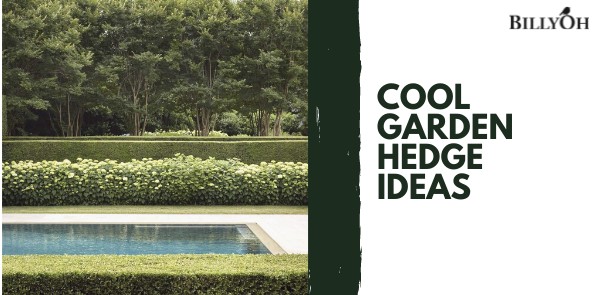 Cool Garden Hedge Ideas and Tips
Hedging is a good starting point when you fancy a well-polished backyard. You also need a few things and these are shears and strimmer out of the shed, and our garden hedge ideas for you to get inspired with.
---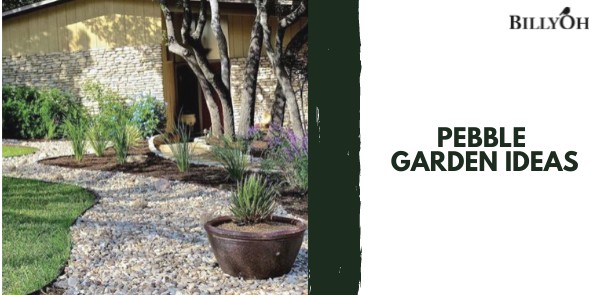 Pebble Garden Ideas for a Low-Maintenance Space
If we have garden ideas for gravel and rocks, of course, we've prepared another one for the pebble enthusiasts! Pebbles are low maintenance and budget-friendly alternatives to transform your garden.
They can give an attractive finish in a variety of ways, just make sure you have a bunch of ideas like ours.
---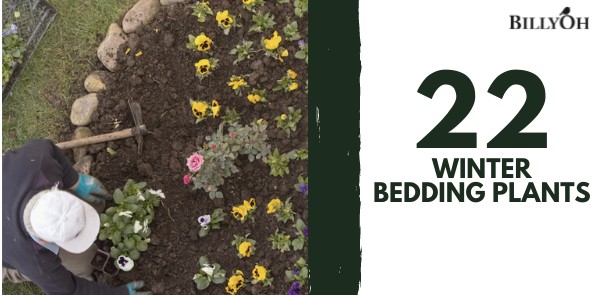 Winter Bedding Plants Gardening Ideas
You might think it pointless looking after your
garden in the winter
. But there are ways to add a splash of colour to your backyard, such as some
winter bedding plants
.
Trust us; this is a lot better than looking out at withered hanging baskets or empty flower beds from your window or patio
.
---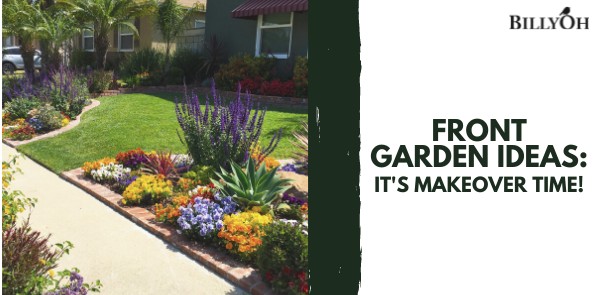 Front Garden Ideas: It's Makeover Time!
Give your front garden the same TLC you have for your backyard! A well-maintained and planned front yard is enough to boost your home's curb appeal.
These front garden ideas can be achieved by people of any skill level. Are you ready to have the best front garden in the neighbourhood?
---

Garden Edging Ideas to Transform Your Bed
Edging is key to making your backyard look more finished. As what many gardeners call it, it's the finishing touch for any type of garden.
In addition to our list, here we give you garden edging ideas to tidy up the perimeter of your garden.
---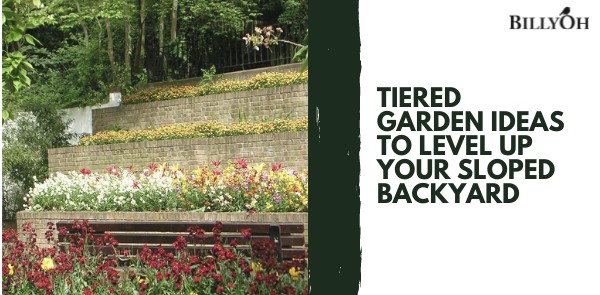 Tiered Garden Ideas to Level Up Your Backyard
For plots with vertical spaces, tiered garden designs are a great way to add intrigue and character to the yard. So, if you're on the lookout for amazing tiered garden ideas, we've got you covered!
Get inspired with these cool tiered garden ideas to level up your backyard.
---
Shade and Privacy
---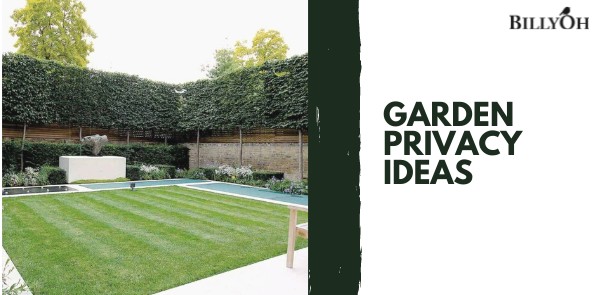 Garden Privacy Ideas: How To Make Your Garden Private
Privacy is an important aspect in gardens, and if you're looking for ways to implement it into your space, then this blog is the place to go! Even better, these ideas will also come in handy if you wish to add a shady spot to your patio.
---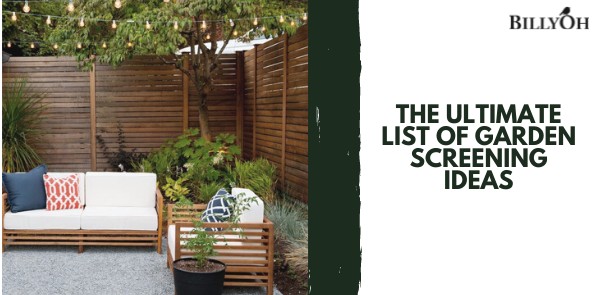 The Ultimate List of Garden Screening Ideas
No one wants to deal with pesky neighbours and nosy passersby when trying to relax in their own backyard. This is why we compiled these garden screening ideas, so no one ever bothers you again.
---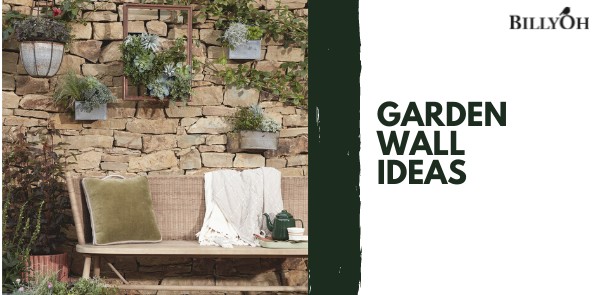 Garden Wall Ideas: Best Designs For Garden Walls
Another effective way to get a little more shade or privacy from neighbouring properties is a garden wall. If you're considering this option, then it's time to take action and put those borders and edges to good use.
Here, we present to you our garden wall ideas.
---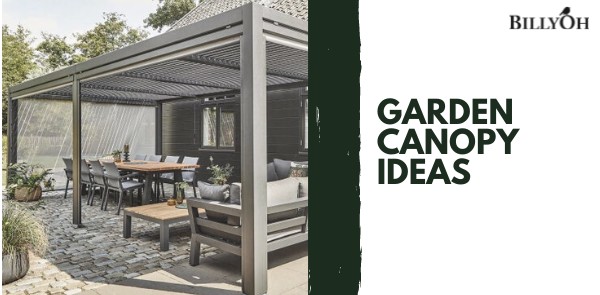 Garden Canopy Ideas: Garden Covered Seating
Too much heat and rainy weather can be a threat to a roofless patio or backyard. This is where our garden canopy ideas swing to the rescue.
Read on and see how you can carry on enjoying your outdoor space.
---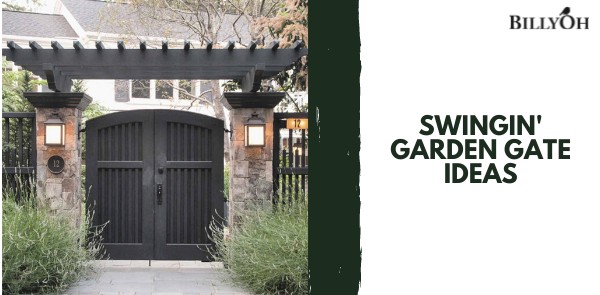 Swingin' Garden Gate Ideas + Cool Designs
Just like the front door of your house, your backyard gate should also be welcoming. With some creativity and little effort, you can set the tone of your garden with these gate design inspirations.
---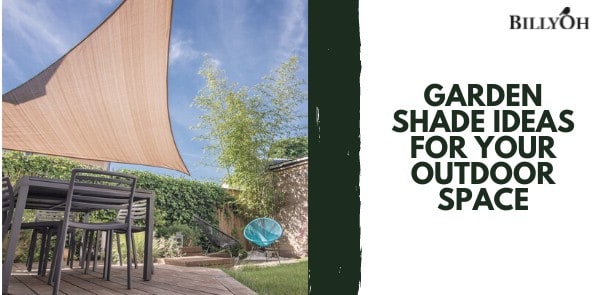 Garden Shade Ideas For Your Outdoor Space
A shady garden or at least having that partial shade outdoors is important to many homeowners. If you're one of them, spread the word as we found the answers to this concern!
Let your family enjoy the warm weather experience in comfort with these garden shade ideas.
---
Increasing the Value of Your Property
---

Garden Room Ideas to Upgrade Your Property
A garden room like a shed or a log cabin is a great alternative to home extensions. There are so many ways you can utilise an outbuilding, even better with a guide like this that can also help you upgrade the value of your property.
---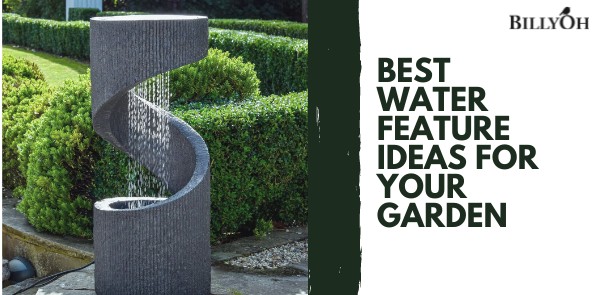 Best Water Feature Ideas for Your Garden
Oh, the addition of a water feature to a garden automatically adds serenity and calmness, making the space so tranquil to relax. What's more, the right water feature ideas can attract wildlife.
Water features can also be adapted to fit smaller spaces. So don't dismiss the possibility of a water feature just because you have a small garden.
---

The Best Garden Pond Ideas on the Internet
Garden ponds are such a boon if you ask us! They're one of our favourite water feature additions to gardens.
Here's our curated list of garden pond ideas that you can use for your own inspiration. This guide will walk you through a bunch of beautiful designs and ideas to create a unique backyard.
---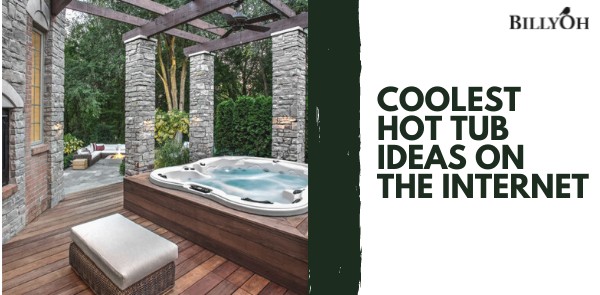 Coolest Hot Tub Ideas on the Internet
We all want a perfect garden. A place that offers calm and tranquillity; somewhere to unwind and relax after a long day.
Imagine a yard with a hot tub ready for you to slip into to chill out, especially in the colder months! Check these irresistible hot tub design ideas and you'll know what we're talking about.
---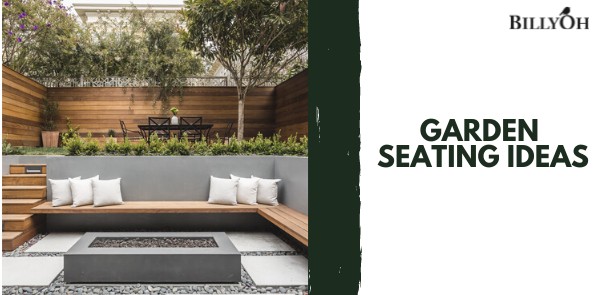 Garden Seating Ideas
How comfortable is your garden seat? Have you thought about getting new outdoor seating to make the experience even better and more enjoyable?
Then out seating garden ideas will surely come in handy if that's the case.
---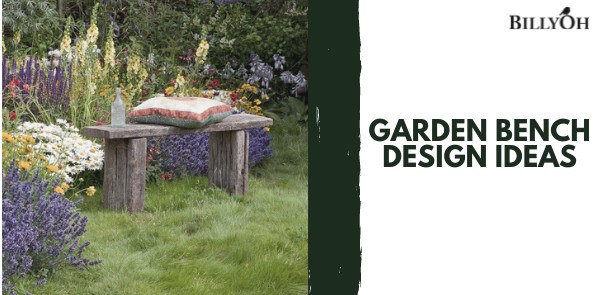 Awesome Garden Bench Ideas For Your Backyard
Garden furniture like benches makes for an excellent outdoor companion. They make a great addition to patios, porches, and backyard sitting areas.
Ready to get inspired with our top pick benches ideas and have the perfect place for outdoor entertainment?
---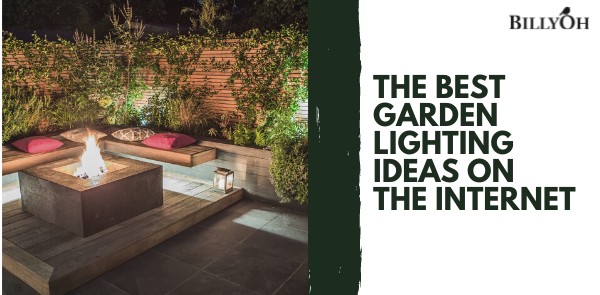 The Best Garden Lighting Ideas on the Internet
No perfect outdoor living space is complete without lighting fixtures. They're one of the final touches to every garden, allowing for all-day entertainment into the evenings.
Here are some garden lighting ideas that will help you create the perfect ambience in your yard or patio.
---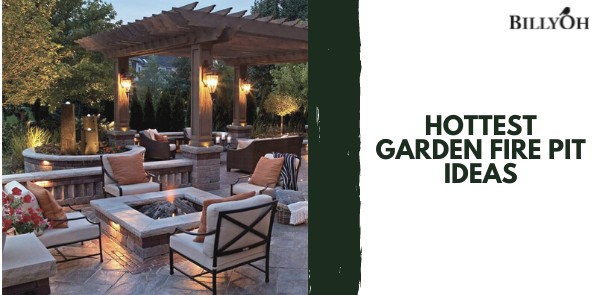 Hottest Garden Fire Pit Ideas You Don't Want to Miss!
A fire pit is essential for evening gatherings, with s'mores waiting to be tossed, and stories to be told. It's something you shouldn't be worrying about whether it's a great investment or not because it is!
Fortunately, it doesn't have to cost the earth; we have some ideas on our list that you can build yourself.
---
Round-up
With thousands of ideas available online, it can be overwhelming to know where to begin. Scrolling, searching, and scrolling through the Internet can also waste a lot of time.
That's why we created this Garden Design Ideas Hub, with links to our all yard makeover guides and posts which we'll update regularly – so check back from time to time! We've also provided you with extensive FAQs at the bottom to answer more of your questions.
Shop Rattan Garden Furniture
FAQs