This article is perfect for individuals who love being around with flowers. But the bad thing is, we cannot preserve them even if we wanted to. At some point, they will wilt even the fresh flower ones.
With that, we have decided to search for some solutions so we can enjoy the beauty of flowers without the fear of them wilting. It turns out that paper flowers aren't just crafts for the kids!
These six paper flower ideas are sure to provide the fresh look and finishing touches to your home.
In fact, paper flowers are perfect for gifts no matter what the occasion is. Now, let's take a look at these flower ideas you can make with a piece of paper. Let's start squeezing our creative juices!
Five Easy Paper Flowers Tutorial
1. Watercolour Paper Tulips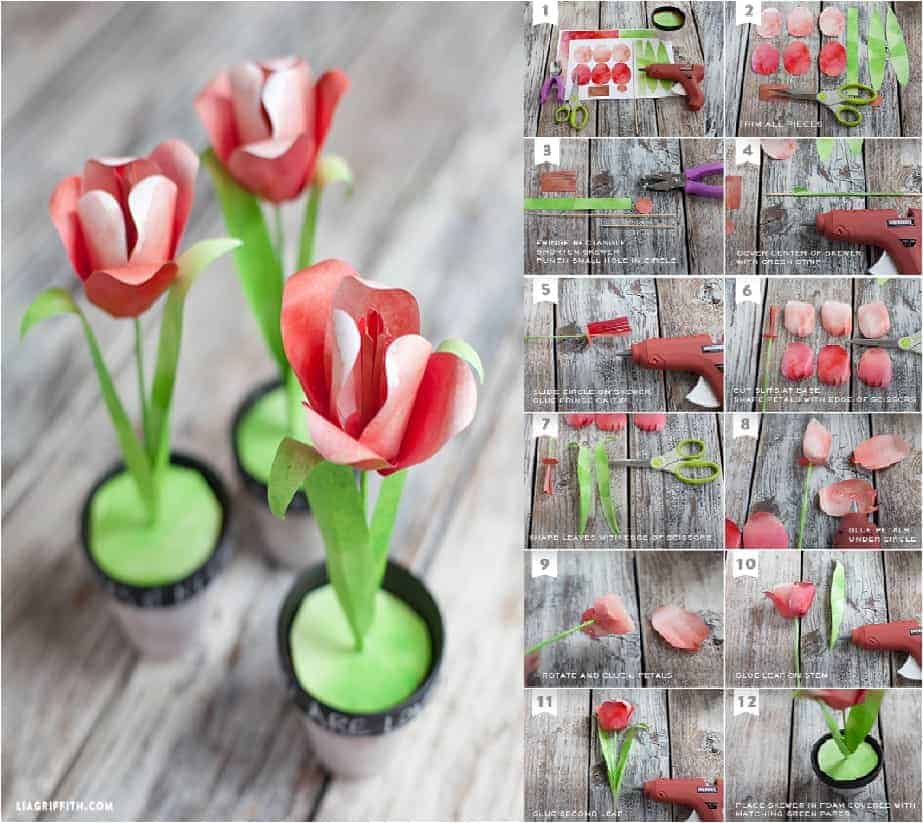 Tulips are one of the most common and the simplest yet appealing flowers. You can find the beauty of the tulip in their colours. You'll find tulips in various deep shades such as pure white, cream, yellow, even black, maroon and purple as well.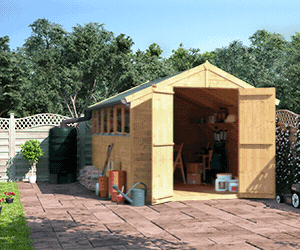 For this paper flower DIY, you don't have to start with a complicated flower structure. Paper Tulips are sure one of the best options when it comes to simplicity.
You can create your own bouquet of paper Tulips that are just good as the fresh ones on your own preferred colours.
You can watch the YouTube tutorial down below courtesy of ArtsnCraft4u.
2. Crepe Paper Sunflower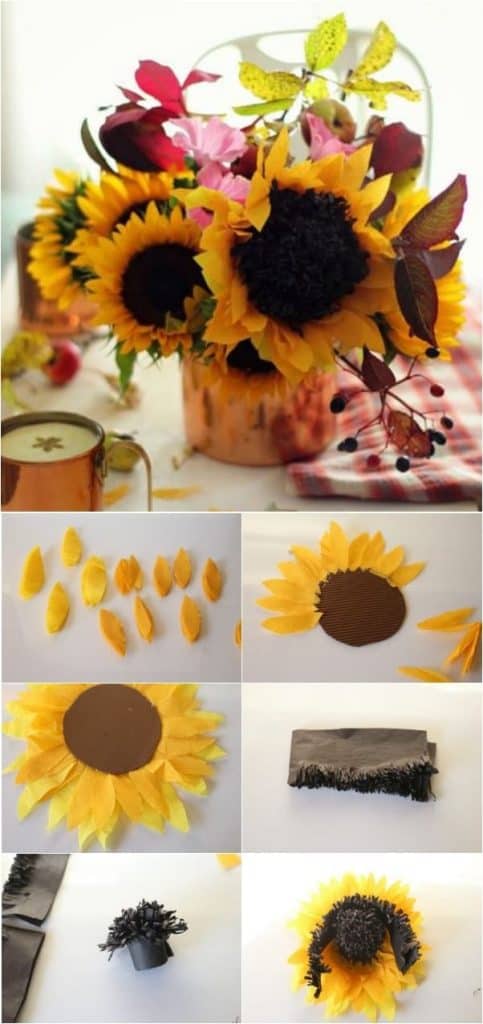 If we're going to list down all the common and popular flowers, we might run out of time listing it. Sure enough, Sunflowers fall into that category.
If you wish to create a not so colourful bouquet, you can opt for this one. You can watch the YouTube tutorial below courtesy of DiY BiGBooM.
3. Tissue Paper Flowers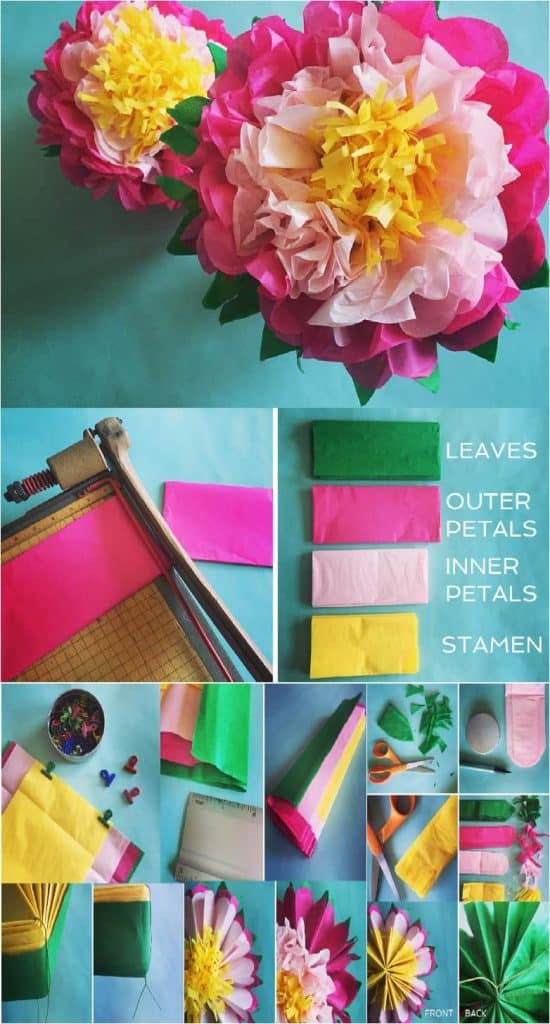 It is true that paper flowers can bring colourfulness to full display. You don't have to worry about the colours because there are countless paper colours available on the market.
This is the time to make realistic looking flowers from tissue papers!
You can watch the YouTube tutorial down below courtesy of ArtsnCraft4u.
4. Hyacinth Paper Flowers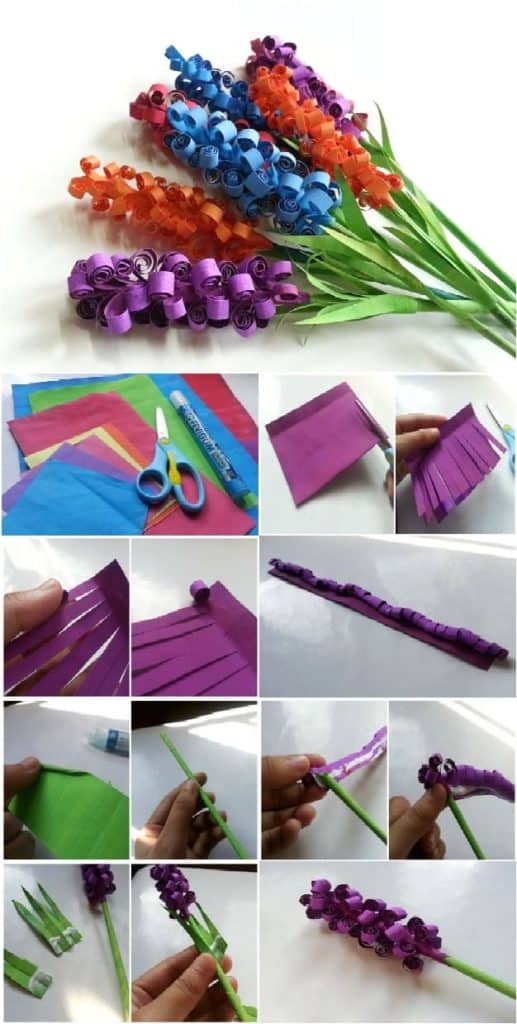 If you like anything that is swirly, you might want to consider this Hyacinth paper flower. Perfect for the front door and centre table decorations, these Hyacinth paper flowers will surely attract much attention.
You can follow the YouTube tutorial on how to create the swirly paper flower courtesy of Guidecentral English.
5. Paper Bluebells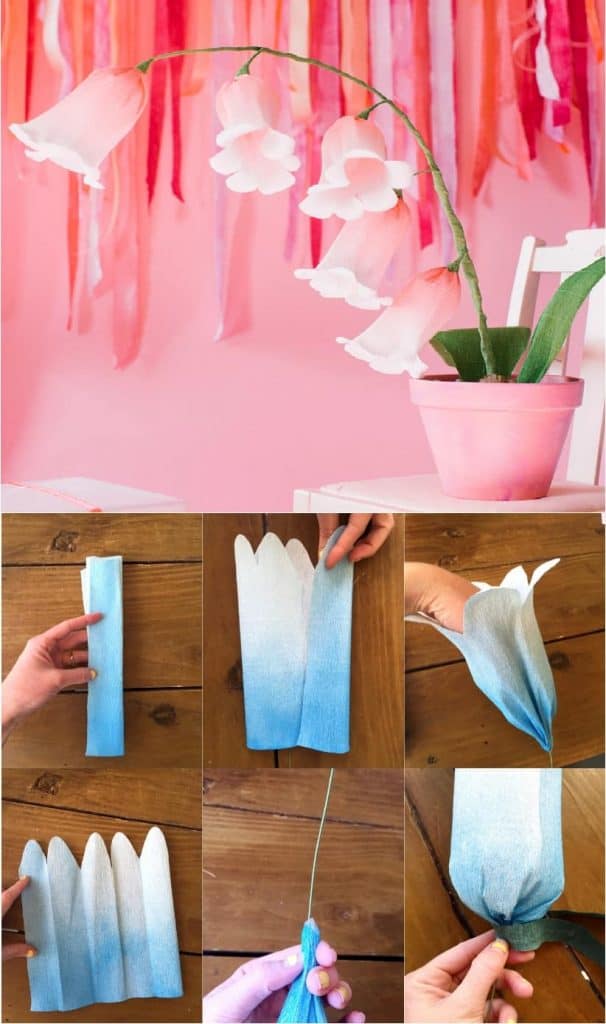 Here's a thing when it comes to planting fresh bluebells. Yes, they can be planted in pots, however, they spread and multiply rapidly.
But if you wish you enjoy the beauty of this flower without the fear of spreading and multiplying, paper bluebells can solve your problem. So, what are you waiting for? Start working on your next DIY project now!
You can do this with your kids or just on your own. As long as you have the needed materials, then you're good to go.
You can watch the YouTube tutorial down below to master the art of paper bluebells courtesy of ABC TV.
Sharing is caring! Don't forget to share these easy DIY paper flower ideas with your friends!