A greenhouse is a must-staple for both gardeners and plants, whether it be finished with glass or plastic glazing, with an example for the latter being a polycarbonate greenhouse.
Whether you're an amateur or a green-fingered gardening pro, polycarbonate greenhouses make an excellent choice as they offer a highly advantageous gardening solution. Moreover, they can benefit your plants by providing them with a sanctuary for efficient growing, including longer growing seasons and more. 
When it comes to the design, polycarbonate greenhouses are one of the gardening world's most popular go-to picks. The question for many then, comes in terms of deciding which fruits, vegetables, plants and herbs to grow within your greenhouse, as well as the best way to grow these.
So, we've come up with a guide that aims to help green-fingered Brits have a better idea as to what the ideal fruits and veggies (and more) are for growing in their polycarbonate greenhouse. Let's get started!
Planting Guide: Polycarbonate Greenhouse Growing

Beets, carrots, turnips and other root crops thrive well in deep boxes, and they can be placed under benches. On the other hand, cucumbers, peas, pole beans and tomatoes require tub-type containers. As for low leafy vegetables like lettuce, they can be planted in the tub along with taller vegetables.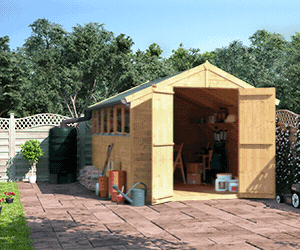 If you wish to plant some corn, you can sow them directly on the floor bed of your polycarbonate greenhouse. Tip: plant pumpkin between the rows of corn to save space.
What to Grow: Late Winter to Spring
Brussels sprouts

Cabbage

Celeriac

Early leeks

Lettuce

Onions

Peas
Note: These plants are ideal for growing when the warmer weather starts to occur. For germination, a heated propagator is advised. 
Mid-Spring
Courgettes

Squashes

Pumpkins

Cucumbers

French beans

Melons

Sweetcorn

Ready grown peppers and tomatoes

Basil
Late Spring to Early Summer
During the late spring to early summer, our experts advise planting summer greenhouses plants into their final positions indoors. In addition, harden off and plant out young plants of outdoor crops, once the frost has passed.
Mid-Summer
Calabrese

French beans

Parsley
Note: Harvest summer crops and remove spent cucumbers and melon crops and place them with later sown plants.
Late Summer
Lettuces

Spicy salad leaves

Baby carrots

Potatoes (for Christmas crops in heated greenhouses)
Autumn
Remove spent summer crops

Plant out lettuces into beds to harvest over the wintertime

Sow calabrese, French beans and parsley seedlings to mature indoors

Hardy lettuces cultivars, including pea shoots (to be harvested indoors in the springtime)

Broad beans and peas

Move herbs into pots indoors
Polycarbonate Greenhouse: Growing Summer Maintenance

Uneven watering can cause blossom end rot in tomatoes, so you'll want to make sure to check your watering on a daily basis if possible, or install irrigation. Ventilation is also essential, especially during the warmer months.
If you sowed okra and cucumbers, vents could be kept closed, but make sure the humidity is raised by damping down (this being a method of increasing humidity and reducing the temperature of a greenhouse in hot weather by wetting the floors and staging with water). Or, you can partition off a section of the greenhouse with fleecing or clear plastic.
Some shading will be necessary, but this should be reduced gradually by September, and removed as soon as the ventilation alone can control overheating. To provide early warning of pests during the summer months, hang yellow sticky straps.
Polycarbonate Greenhouse: Growing Winter Maintenance
Ensure a thermostat is working properly to maintain the minimum nighttime temperature. It's also best to invest in a minimum/maximum thermometer to monitor the winter weather conditions. Clean your greenhouse's gutters and water tanks.
Polycarbonate Greenhouses UK

For a cheaper option, a plastic greenhouse can be your best bet, with polycarbonate being the most durable of all the plastic greenhouse types.
Having no glass on the structure removes the chance of any shattering and potential hazardous damage from hailstone or even children playing football. 
Not only that, as plastic is thicker than glass, there will also be more efficient light diffusion when compared to standard glass. And as for all the growing plants, they'll be able to receive equal light. Not to mention that polycarbonate is a natural ultraviolet filter, meaning your plants will have protection against radiation exposure. 
Additionally, as one of the essential features of any commercial greenhouse, polycarbonate greenhouses have a high standard of heat retention, making the chance of the polycarbonate greenhouse having a high average temperature very likely.
The Benefits of a Polycarbonate Greenhouse
Ultimate Weather Protection

– They provide your plants with a level of protection against the harsh weather conditions. 

Pest Prevention

– They can be exceedingly beneficial in protecting your plants against pests and predators, such as birds, from eating or attacking your plants.

All-season Gardening Place

– You'll have a designated area for gardening and growing.

Multiple Purposes

– Thanks to the warmer and humid environment that it provides, you can grow fresh, organic vegetables, flowers, bulbs and houseplants, including exotic plants and much more!
Greenhouses For Sale

Indeed, garden buildings like sheds, log cabins, and other outbuildings offer high style, escape and versatility. Our greenhouse units—including our Polycarbonate ones – are no exceptions! They're designed with excellent craftsmanship, featuring high-quality materials. 
Our designers have worked tirelessly to produce the most extensive range of greenhouses and are unmatched by other retailers!
Overall, we have a reputation for being the top manufacturer and supplier of garden buildings in the UK. We'll continue to maintain our position as a leading hobby greenhouse store so you can get the supplies you need from our website hassle-free and with the greatest level of satisfaction. 
Our free and fast delivery will have you growing in your garden in no time at all!