Insects are an integral element of our wildlife system. Not only they are considered as great decomposers, but they are also known for their ability to break down and dispose of waste, dead animals and plants.
Encourage bugs and wildlife into your humble garden – building a worthwhile area for them will do the trick!
Building a bug hotel is an excellent activity for the entire family, and you probably won't need to buy anything, as it will all be lying around the garden or in wooded areas.
Knowing precisely what bugs and insects you want to encourage means that you can tailor the hotel for them individually. Thinking about whether these insects feed off smaller bugs or where they need to lay their larvae will also help with these decisions.
Start collecting materials and turn them into a mini 'hotel' to encourage insects and bugs into your garden by following these six steps in building a bug hotel.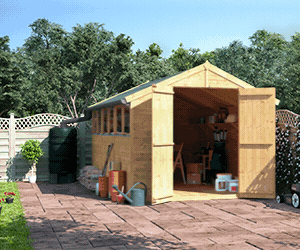 6 Steps to Consider in Building a Bug Hotel
Collecting Materials Beforehand
First things first, collect all the materials you'll be needing, such as pallets, bricks, old terracotta pots and plenty of soil and leaves, to build your hotel.
In preparation, you could enjoy a scavenger hunt to find the best materials.
The Ideal Hotel Location


Next, you need to consider is the location for the bug hotel, and this depends on what insects you're hoping to encourage into the garden.
Some insects prefer colder, damper conditions whilst others, such as bees, prefer sunny weather. Also, make sure that the hotel isn't near any vegetable patch, especially if you're going to harvest in the summer.
Tip: To encourage more bugs in your garden, place the hotel in a spot that can also be surrounded by wildflowers.
Building Process
To create a sturdy base for the mini-hotel, lay bricks on the ground. However, make sure to leave gaps between them so the insects can crawl up. Then start creating some height by adding palettes and more blocks, depending on the size of the hotel you want to build.
Filling the Gaps


Create beds and spaces for insects to hide by filling in the gaps with smaller materials, such as deadwood, tubes, stones, and tiles. Having different areas filled with different materials means that you will enjoy a wide variety of visitors.
Roofing


Adding a roof will ensure the hotel remains stable and doesn't tip over. It will also keep it dry, sheltering the bugs at the same time. 
You don't have to buy new stuff to make your bug hotel possible. You may use some old roofing tiles or pack it tightly with rubble and soil. 
Visiting Hours


Keep in mind that insects won't come to the hotel right away. It will take a while for it to be discovered and eventually for them to call it home. So don't be disheartened by this and have patience as you wait for them.
Furthermore, bug hotels will have more residents during warmer months, and at night-time. Meaning, you may not see all the visitors during the day.