Looking for DIY Mother's Day gift ideas for your mama, grandma, aunt, or other special mom figures in your life? You'll find thoughtful present inspiration for them here!
Mother's Day reminds us to remember and acknowledge more of all the sacrifices moms make. To celebrate this special day, every mom deserves a gift – and nothing beats homemade ones.
You can go DIY or pair it with a purchased gift for a little something extra. And luckily for you, our DIY Mother's Day gift ideas only require beginner-level skills.
At times intermediate crocheting abilities and the little ones can also join in!
1. Letter card
There are a million things you could say about your mom, and this is the perfect time actually to tell them to her! Go for something funny if she appreciates a good belly laugh more than anything else.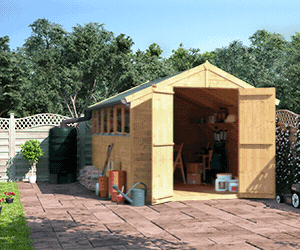 Or opt for the sweet and heartwarming if words of affirmation are her love language.

2. Crochet coaster
Host a mini tea party for your mommy and granny, and surprise them with crochet coasters. Take these heart ones, for example.
They make a lovely table decoration and a place to rest a teacup, coffee mug, or any drinks. A perfect cosy and creative DIY Mother's Day gift idea, indeed!

3. Homemade soaps
Something that moms will not only love but will also find very useful. You can ask your mother about her favourite scent and flavour of her moisturising soap.
Recreate it by buying some ingredients, such as this citrusy soap. This also can turn into a good 'mother and daughter' business.

4. Pallet photo frame
Design a photo frame with a picture of you, your siblings and your mum to make it more sentimental. This pallet frame comes with wood letters that spell out MOM.
Print out the photos and clip them onto the wood rectangles using the pegs. For complete materials, use this DIY pallet picture frame guide.
5. Painted mugs
Pair your Mother's Day crochet coasters with a painted mug or two. A perfect gift from the kids and a lovely keepsake moms will love.
Include her name or her favourite quote to finish your masterpiece. Or let the little ones draw something for a personalised touch.

6. Canvas pouch
Perfect for makeup and jewellery, a personalised canvas pouch can keep a variety of her favourite items. Choose a design that matches mom's style because she'll be using this gift often, that's for sure.
7. Sugar body scrub
Pamper your mom on Mother's Day by making her homemade body scrubs out of all-natural ingredients. When it comes to containers, there's not any right or wrong way to package these recipes. These delicious-smelling exfoliants are sure to ease stress.

8. Painted flower pot
A painted flower pot makes a cute addition to your mom's or nana's container gardens. Paint it with her favourite colour or put some fragments and make an abstract design.
A signed flag like this that says, "Thank you for helping me to grow!" will make her appreciate the gift even more.

9. Crochet or beaded bracelets
A stylish accessory and a perfect gift for the next coming Mother's Day! This year, turn your hook to crochet jewellery. Necklaces and earrings also make sweet crochet gifts – perfect for any mom.
Pair this with a small canvas pouch so she can have it with her on the go!

10. Patio pillows
Your mom may have recently purchased new garden furniture for the patio. Since then, you've noticed the outdoor space has become her favourite spot.
Surprise her with a customised patio pillow with handwritten embellishments. This can add comfort and transform the couch into the perfect relaxing area.

11. Personalised keepsake box
Help your mom keep her jewellery organised with a custom keepsake box. You may include a sentimental picture on the top or simply her initials. It's something she can treasure for years to come.

12. Photo book
Put all those pictures to good use by creating a photo book that will give her all the feels. Turn those moments into keepsakes so they remain evergreen for her to cherish evermore.
Oh, she'll definitely love reflecting on your time spent together!
13. Flowers with mason jars as vases
Customise a mason jar with her name, monogram or loving message you want to present to her this Mother's Day. Make sure to pick her favourite blooms. These also make a charming display for her next garden picnic hosting event.

14. Mommy's garden stones
One of the best DIY Mother's Day gift ideas for green thumb moms is here! A heart or oval-shaped garden stone can bring extra love to her outdoor world. Personalise the stone with her favourite quote or your name with a sweet little message.
15. Reusable grocery bags
Mommies can always put reusable shopping bags to good use. Either for work, grocery errands, or day trips into town.
This gift idea also saves on plastic and paper waste, making it great for the environment. Other than customising the bag itself, add a simple keychain that she can attach to the bag instead.

16. Bathtub tray
She spends so much time caring for others, so it's important to take care of herself too. Remind her of that by giving her a DIY bath caddy. Made of planks, this can hold her favourite bath items while enjoying her little time in the tub.

17. Trophy bouquet
What better way to tell your mom that she's number one than with this prize of a bouquet? Arrange the flowers in a vintage prize trophy like this instead of a traditional bouquet. Tie a handwritten tag around the handle with a ribbon.
18. Hankie pin cushion
If she loves to sew, a custom pin cushion made of a handkerchief makes a nice Mother's Day gift. Use an old hankie or a piece of fabric around a pouffe of batting for this project. Finish it off with a covered button to add dimension.
19. Knitted scarf
The most thoughtful DIY Mother's Day gift ideas are made of love and care. Knit a cosy scarf using yarns in her favourite colour as a present this year. This gift will warm her body and heart over and over again.

20. Simply cook her favourite food
We consider cooking a do-it-yourself challenge, especially if you don't spend much time in the kitchen. Ask your mama the food she always craves. Learn how to cook or bake that food, and surprise her in bed.
Make sure to include the mason jar vase you made with her favourite blooms!

DIY Mother's Day Gift Ideas: Round-up
Shopping for Mother's Day can be nerve-wracking. While moms would be grateful to receive anything, most prefer receiving homemade items.
For one, there are no words to describe a DIY gift that can prompt. Whip your beautiful mommy, granny and auntie with love with our DIY Mother's Day gift ideas.
You'll find something that's as special as she is here! And when Mother's Day rolls around, you don't have to worry about what you should get for her.