There's a specific tool for each gardening chore. As a gardener, it's important to know which suits best for a certain task. But if you're a beginner, it's easy to get overwhelmed by the variety of tools and equipment available. That's why we prepared this list to help you sort out the most essential ones you'll need!
It's always best to familiarise yourself with these items to grow a beautiful garden. In no particular order, here's our list of gardening tools with their unique uses.
---
Garden Machinery
The range of power tools and equipment in the gardening world is extensive. Check out the list below.
---
1. Lawnmowers
A machine that works by using revolving blades to cut grass on lawns. Most lawn mowers are metal, including their main components: the engine, mower pan, handlebar, and blades.
A few, meanwhile, are made of plastic, as are components like discharge chutes, covers, and plugs.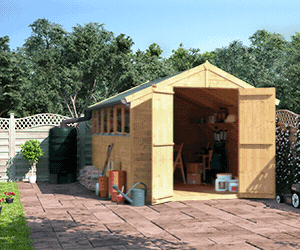 2. Hedge cutters
Thanks to these modern cutters, hedge trimming is no longer the tiresome job it used to be. As the name suggests, this tool is used to cut, trim, or prune plants.
They're also versatile, ideal for shearing hedges into shapes and clearing shrubs and bushes.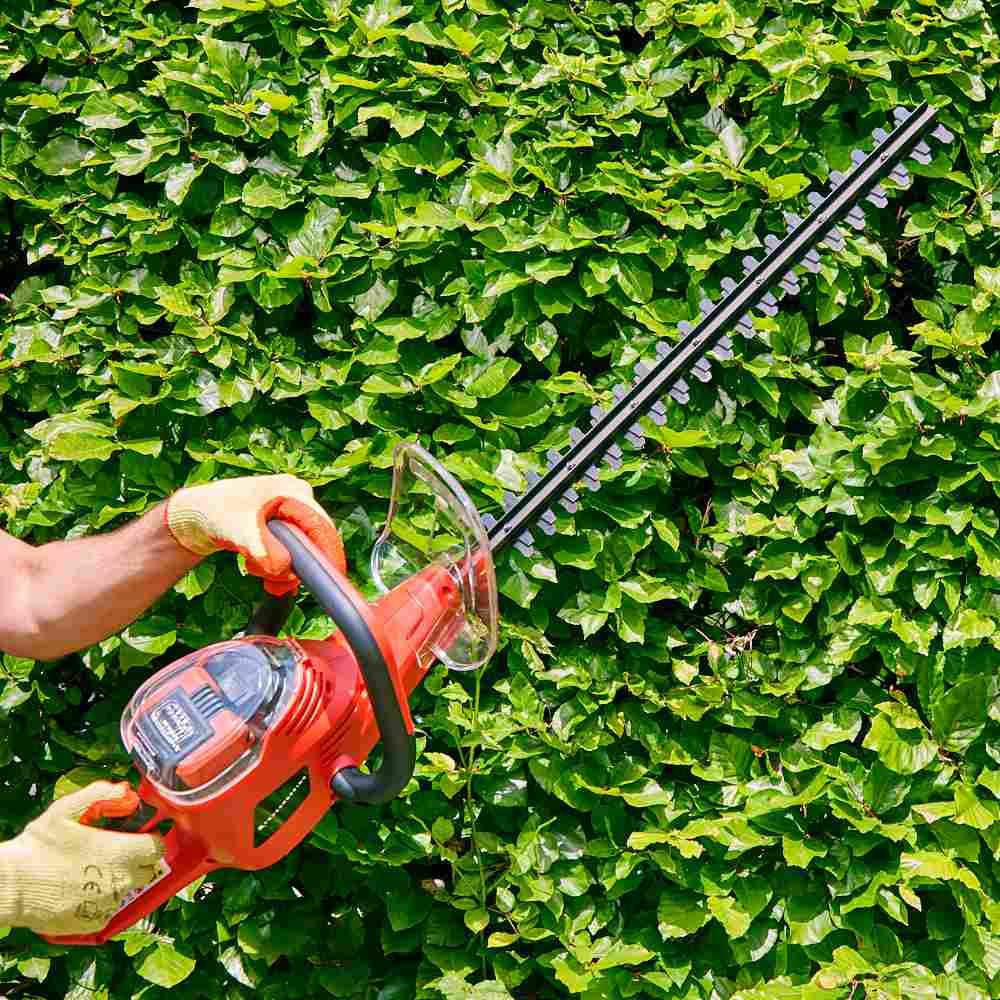 3. Leaf blowers
This gardening tool propels air out of a nozzle to move leaves and grass cuttings. In their simplest forms, they clear areas using a stronger air jet. Leafblower ro grassblowers are powered by electric or petrol motors.

4. Gardening shredders
A shredder is used to reduce garden waste, such as tree branches, clippings and foliage, with ease. Also known as chippers, it slices the material by spinning oversized cutting blades as you feed it through the opening.
It offers a simple design that works as a food processor.

5. Pressure washers
A pressure washer takes low-pressure water from your garden hose. It takes the hard work out of a whole host of cleaning tasks by blasting out a jet of water to knock the dirt off any surface.
This convenient garden power tool can be powered by gas or electricity.
Needless to say, it also becomes necessary to own a workshop to keep and work with these power tools safely.

---
Digging Tools
Digging the right hole is a critical step to gardening. You don't want to suffocate the roots or hinder the plant's growth with shallow holes.
This is why you need to make sure you're equipped with the right digging tools.
---
6. Shovels
Shovels are the most common tool that most will use when needing to dig into the ground. Whether it's digging the dirt for gardening purposes or for construction, you will be very familiar with this one.
Most types have a pointed blade design that makes it easier to dig into the hard ground. You can step on the blade to press the shovel in, allowing you to dig deeper.

7. Spades
Spades are usually used for light cultivation. The shape of the blade helps cut sod, reshape beds and dig out deeper planting holes.
A spade is definitely going to be useful for many other gardening activities. You might as well consider owning one!

8. Forks
Ideal for aerating the soil, a gardening fork will be very handy when your soil becomes very rocky or hard. With its sharp tines, this tool is easily pushed into the soil to aerate, loosen, mix in soil amendments and harvest crops.
Having a sturdy garden fork will greatly reduce the effort needed to work the soil.

9. Hoes
A hoe is a gardening hand tool used to cultivate the soil, remove weeds, and harvest root crops. It works by stirring up and mounding the soil. You no longer have to complete the same tasks by hand anymore!

10. Trowels
Garden trowels are used for digging small holes and weeds. Their blades have a forked end which allows them to dig to the base of a weed and pull it out by its roots.
What's more, the curved sides help hold compost for potting.
Gardening tends to be rigorous where activities include digging in hard ground. This requires gardening tools, particularly made for digging – such as the basics above.

---
Watering Tools
Watering allows gardeners to cater to each plant's needs. But over-watering can be as detrimental as under-watering.
The right watering tool can help deliver the ideal amount of water for your plants.
---
11. Hosepipes
Garden hoses are flexible tubes used for moving a liquid from one place to another. They are usually operated with clamps, flanges, and nozzles to control fluid flow.
A hose is great for watering your lawn, or to get gas from the pump into your car's tank.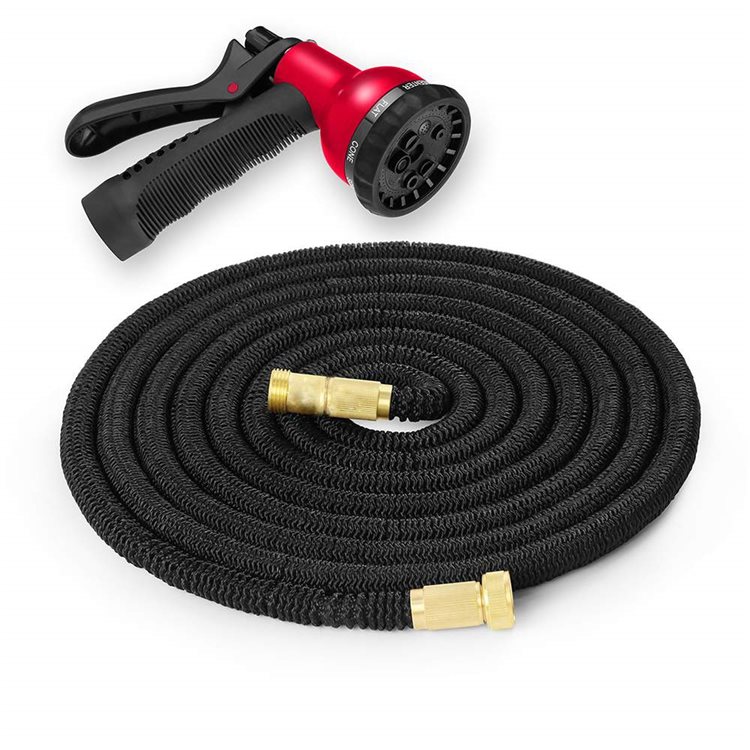 12. Sprinklers
Sprinklers are watering device that sprays water onto your lawn or plants. They provide a way to water your garden with very little effort. You can use one to irrigate or deliver water to your greens.

13. Watering cans
A watering can is a portable container with a long spout and handle used to water plants. It is especially good on balconies and roof gardens with no hose spigot.
If you have a small backyard, this gives you a chance to pay close attention to your plants.

Freshwater is a precious resource. Thus, it's crucial that all gardeners, including you, use hoses and sprinklers responsibly.
---
Cutting Tools
You can't skip pruning tools when it comes to gardening. Find the right cutting tool for the right job below, and be ready to make the cut!
---
14. Hand pruners
Hand pruners are best for cutting smaller stems. They're also designed to cut thin pieces of wood and non-woody stem perennials smoothly.
When to use one depends on the type of pruner and what is in need of being pruned.

15. Hedge shears
With hedge shears, you can cut several stems at once or even clusters of light branches. This cutting tool is also perfect for maintaining straight-edged hedges.
They work great to deadhead blooming shrubs or shear ornamental grasses in spring.

16. Pruning saws
Pruning saws can cut on the pull stroke, making them great for working through larger branches. Owning one is a must-have in your tool kit for cutting wood about 1.5 inches thick or more.
There are many types of pruning saws, each designed for a particular type of branch or stem.

17. Loppers
Loppers are scissor-type tools used for pruning twigs and small branches. Stronger than hand pruners but less work than a pruning saw, loppers take the middle ground.
Like pruning shears, they come with very long handles. The longer the handles, the more leverage you have and the larger the branch you can trim.

18. Brushcutter

Also known as the brush saw, a brushcutter is a powered garden tool  used for trimming weeds, small trees, and foliage not accessible by a lawnmower. It uses a metal blade that cuts through dense tree trunks and vegetation up to 4 inches thick.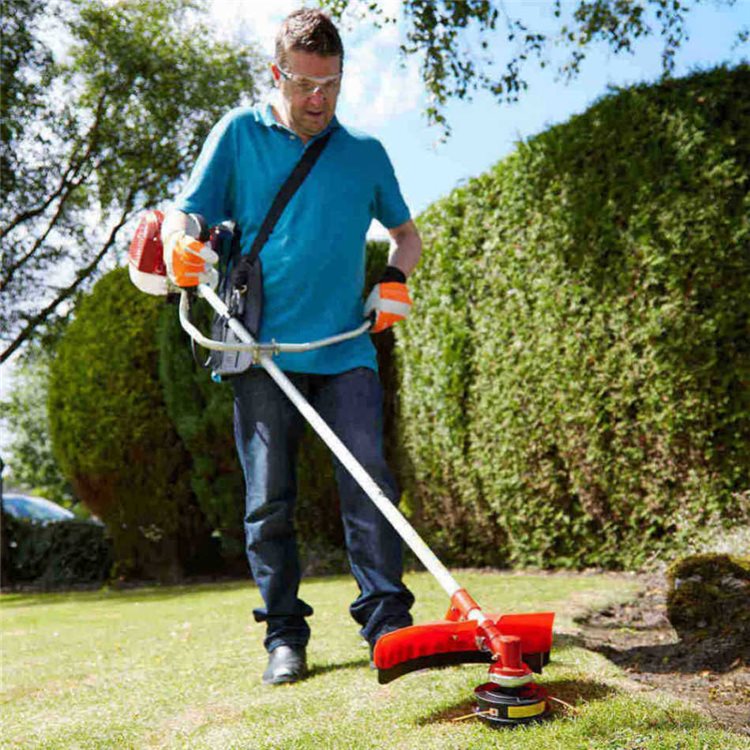 19. Grass trimmer
A grass trimmer is used to trim lawn edges where a lawnmower can't reach. One with a curved shaft is often used for easy trimming around lawns and flowerbeds. Most use a nylon line instead of a blade to cut the grass.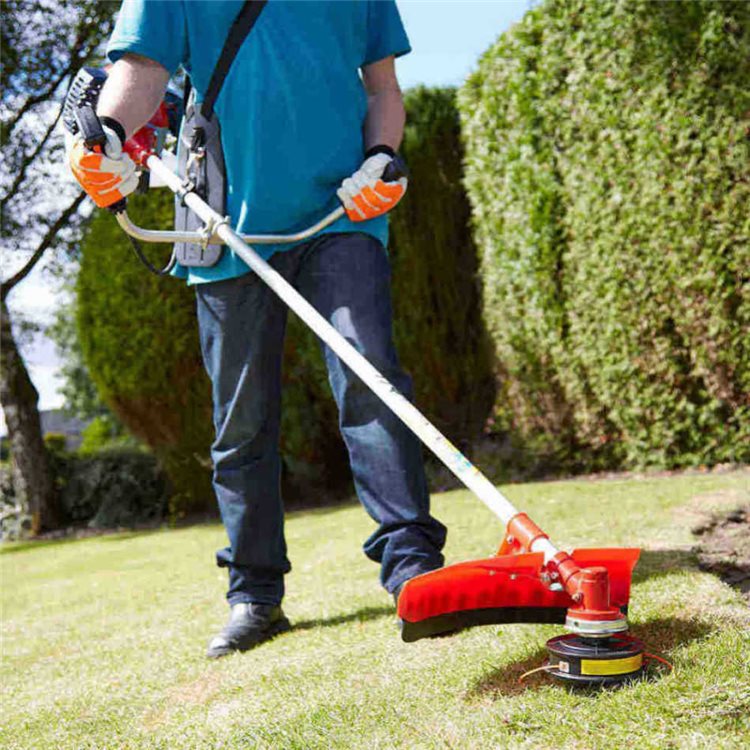 An important aspect of cutting in gardening is choosing the best tool for the job.
---
Planting Tools & Others
In addition to the tools we've listed above, here are optional add-ons that can make gardening easier!
---
20. Dibbers
Dibbers poke holes in the soil to plant seeds, seedlings and small bulbs. They make sure the seedlings are sufficiently buried in the soil without damage.
A dibber is available in different styles of handle, such as:
Straight handles

T-handles

D-handles

21. Bulb planters
Dibbers aren't ideal for planting larger bulbs; this is where bulb planters come in. A bulb planter is a bit like a hollow dibber and works as an apple corner.
It pushes down on the soil, twisting right and left, thus boring a hole into the ground of the required depth.
22. Wheelbarrow
A wheelbarrow eases the burden of moving heavy gardening materials around your garden. It's usually a single-wheeled vehicle that is used for carrying small loads.
It's also ideal for moving rocks, mulch or compost, moving trees or large shrubs from one spot to another.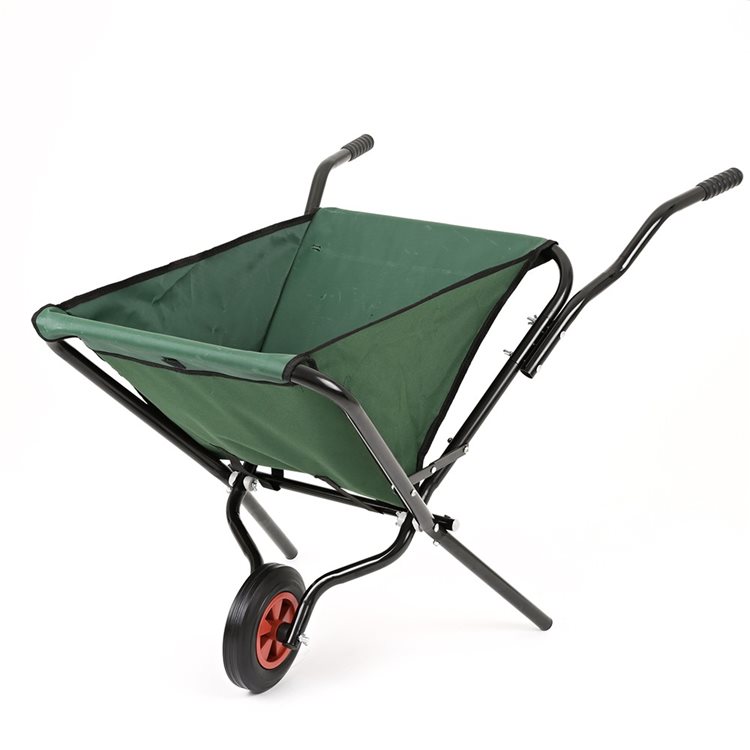 23. Kneeler
Kneeling when gardening is made easy with a garden kneeler. It's a deep-seat garden kneeler and stool in one that provides a cushioned site for your knees. 
It also helps lower your body to the ground, without hurting your knees or back. This is great for weeding, seeing or planting.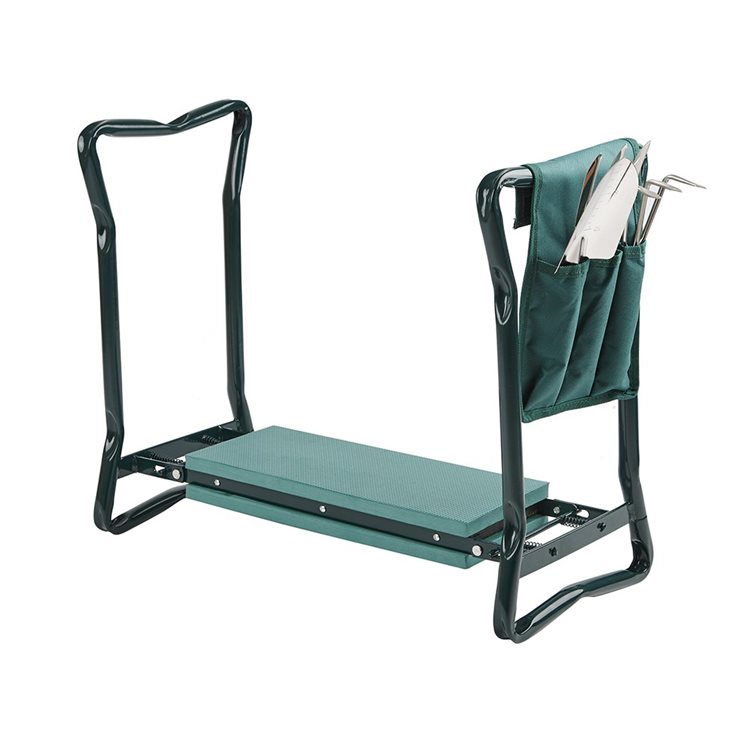 24. Compost bin

Instead of using a rubbish bin, get yourself this gardening compost bin and start making compost for your garden. This container is made from strong durable plastic and can hold up to 300 litres of household and garden wastage.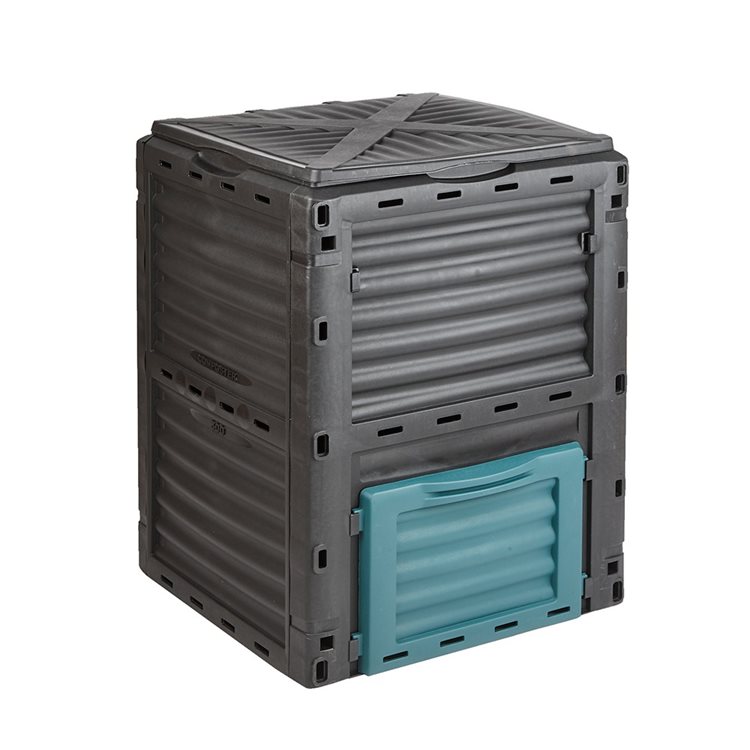 Round-up
When you're new to gardening, it can be challenging to know where to begin. This outdoor hobby is more than just the sun, good soil, and seeds – it involves tools, too.
Gardening can be a heavy job, but with the right tools, they can make the task easier and more convenient. Indeed, there's a variety of equipment to choose from, and they are worth adding to your collection.
With this list, we hope you can put together your list of gardening tool must-haves in no time! Remember, what you'll need depends on what, where, and how you grow it.
We've also rounded up some FAQs below to answer more of your questions. Feel free to check them out after!
Shop Garden Tools
FAQs