A lot of people think that working from home can be less productive as, compared to going to a corporate office, distractions can be plenty. However, you can reap the advantages of working remotely, whilst still being productive by creating an efficient home office setup!
Here are a few helpful tips on how you can create a productive working environment in your home office:
1. Create a dedicated workspace
Just because you are working remotely does not mean you can't work at an 'office.' This means that the first step to creating a productive home office setup is to establish a dedicated working space.
You have to separate it from the areas in your house synonymous with leisure and rest — the kitchen, bedroom, and the living room. In addition, make sure it is not placed near anyone's playspace as children and pets can be a huge distraction.
At the very least, you will need a room with a door when working at home. It will allow you to be mentally prepared for work upon entry, so you can simply transform a spare room into a home office. The key is to only use it only for work and no other purposes.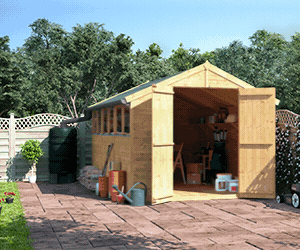 Another great option to create a dedicated working space is to install a garden building. It will require you to physically leave your house and walk through the garden to your office, creating a sense of separation between your working life and the restful moments spent inside with your family. This will reduce both the temptation to overwork or take longer breaks than usual.
Discover why you need a garden office on this blog.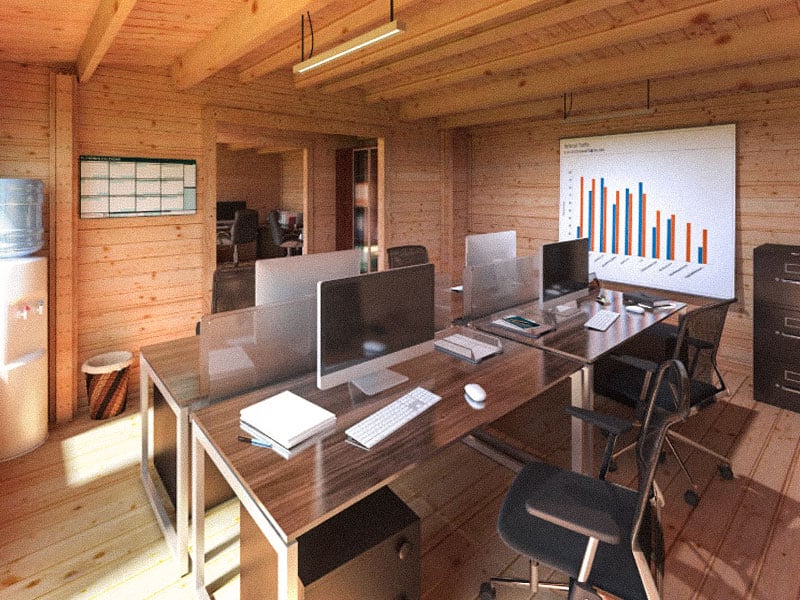 2. Make your home office professional
The next step to assigning a dedicated space for work is making it look and feel like a professional space. You can set it up by adding an office chair, clear work surface, and computer, relevant software and stationery.
Aside from making the space look professional, you may find it beneficial to dress professionally too. Working in your pyjamas or casual clothing will not help you be more productive as this clothing is associated with relaxing. You should also start and end at a designated time, just as you would when working in a corporate office.
Check out this blog to know the best ways to decorate a home office in your garden.
3. Declutter your desk
While some notes can be helpful, piles of papers and half-full cups of lukewarm coffee will draw you away from concentration and productivity.
Declutter your work surface regularly and keep only the things you will need. Give yourself sufficient space to work and think without totally making your desk empty.
You can also go through our blog on some great organisation hacks that will boost productivity for more helpful tips.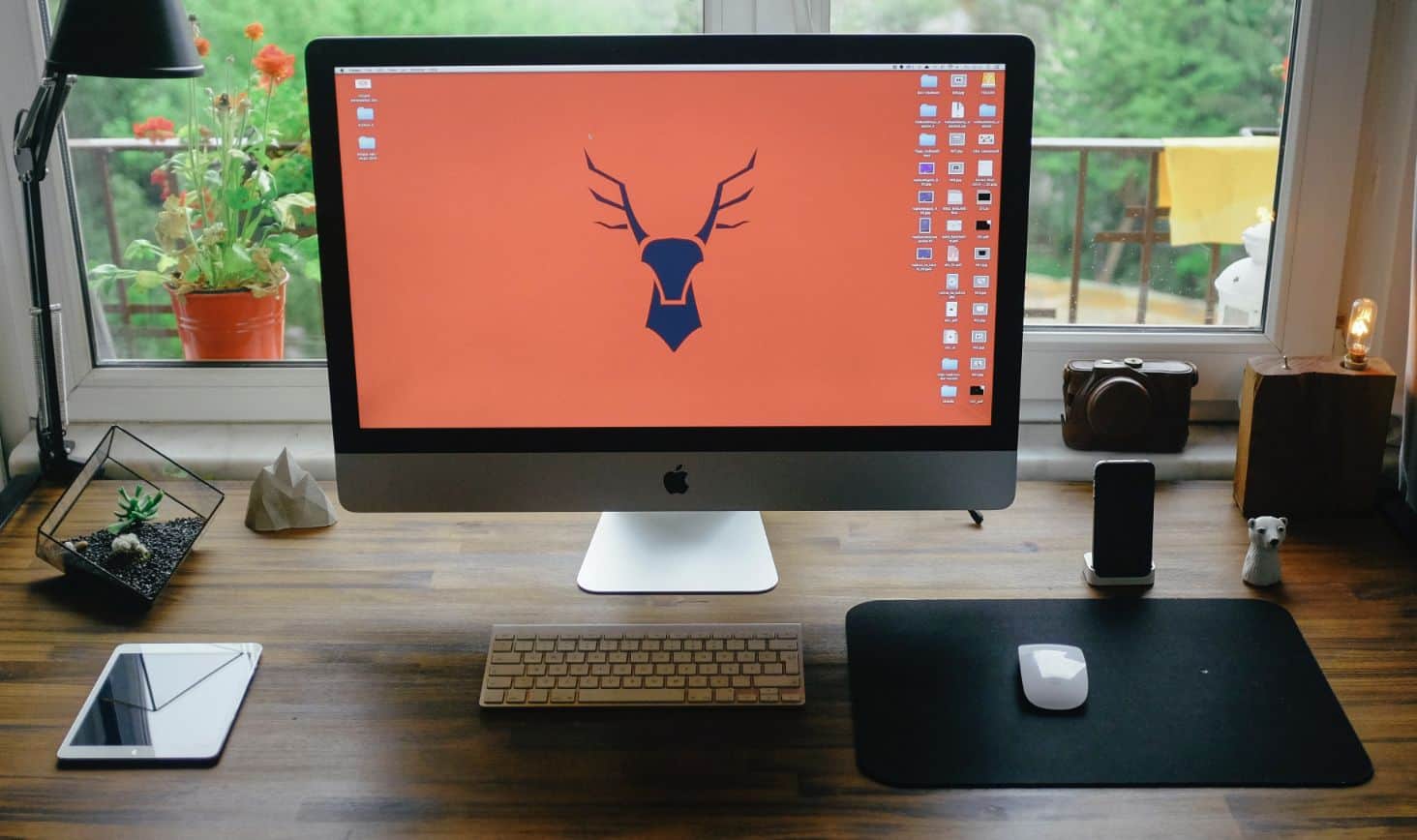 4. Position yourself well
While there are some people who find it easier to work on the sofa or in bed, most of us tend to feel sleepy when we are lying down or in an inclined position. Make sure to choose a comfortable, ergonomic chair for a productive home office setup. It should have proper support for your legs and back as sitting for long periods can lead to a lot of physical problems.
You can also add a coffee or side table if you need extra space for files and tools. Getting a c-table to prop your laptop up to eye level can reduce strain on your neck too. Some throw pillows can also help you maintain proper body alignment when sitting.
Discover more of your home office must-haves in our blog.
5. Add in some greens
A NASA research project has discovered that houseplants naturally absorb a lot of toxic indoor air pollutants. This means that adding some plants into your home office can help you concentrate, improving air quality and thus, productivity.
You can opt for a desk or floor plant to add some breath of fresh air to your working space. If you don't trust your black thumb, cactus and succulents are a resilient choice.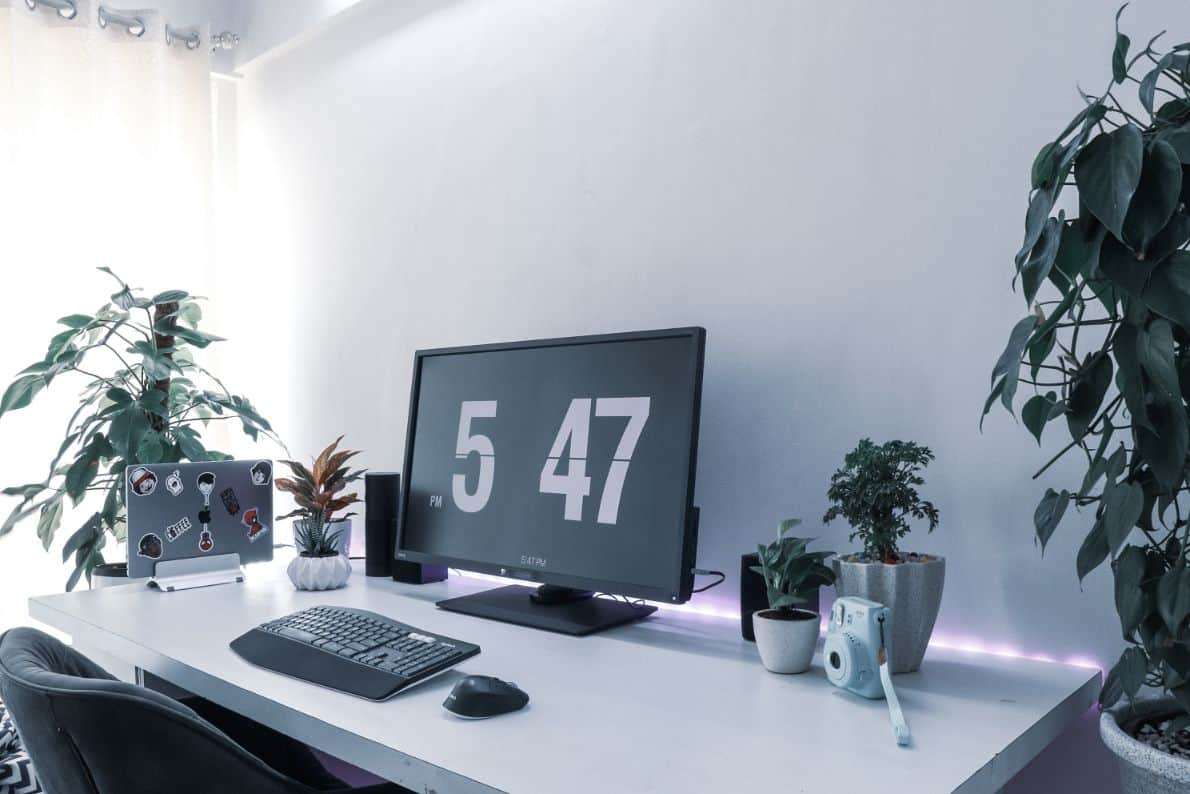 6. Reduce possibilities of distractions
Minimizing distractions is key to creating a productive home office setup. Don't turn on the TV. Don't try to work when taking care of your kids. And, don't look at your phone too much.
To prevent you from getting distracted by social media or gaming sites, you can also install a blocker in your computer. It will prevent you from wasting your time instead of getting your work done. The more you reduce the possibilities of distractions, the more productive you will likely be.
7. Put up sufficient lighting
Believe it or not, lighting can have a significant impact on a person's concentration and productivity. Poor lighting can affect your health, making your head ache due to the strain it puts on your eyes, for example.
On the contrary, sufficient lighting can improve your energy, mood, alertness, and productivity. And though natural light can be lovely, it can cause glare on your computer screen.
It's best to consider table lamps and floor lamps if you have insufficient overhead lighting.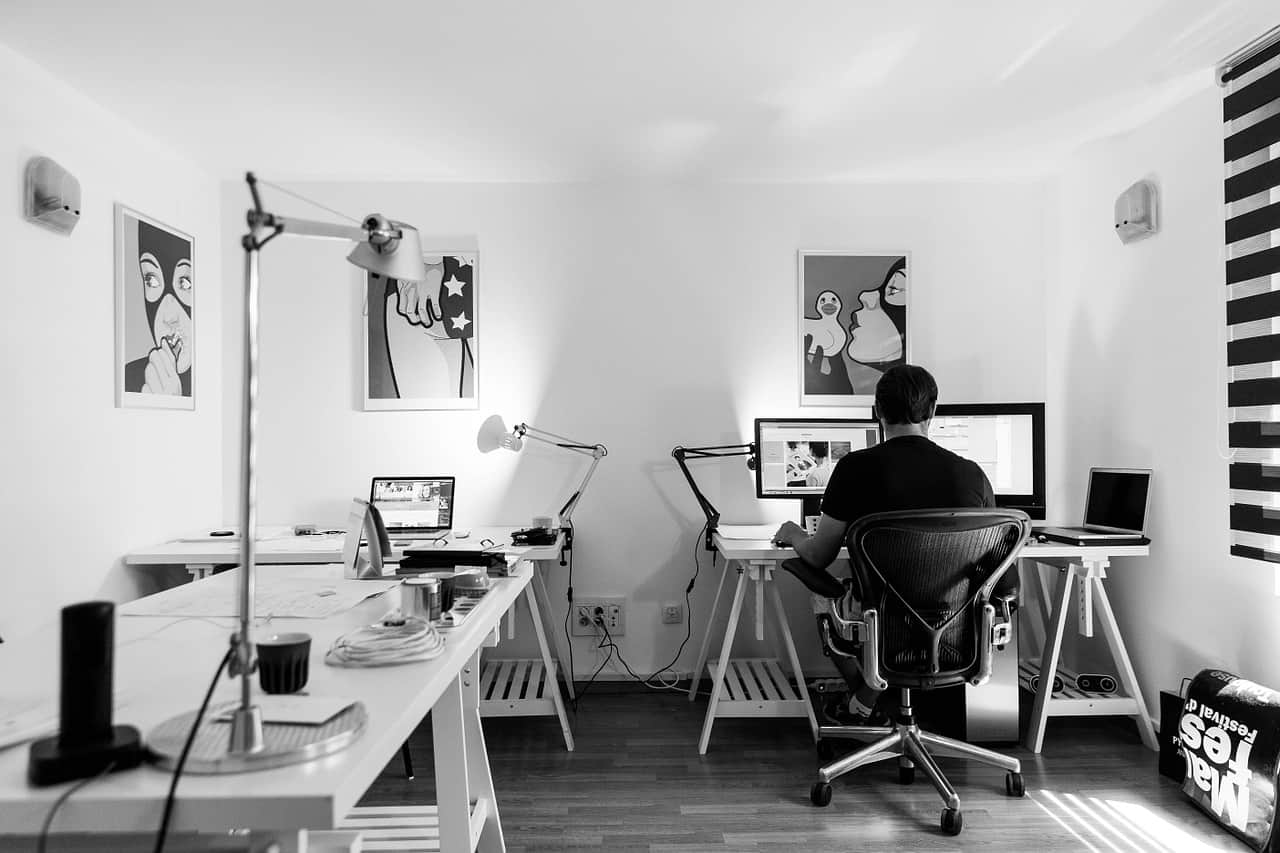 8. Keep snack and drinks in your office
Having the need to go to your kitchen and get something to eat can cause you to take longer breaks than needed. So, it's best to keep water and snacks inside your home office so you won't have to constantly get up. If possible, you can also include a mini-fridge.
However, you can't always snack on anything and expect a boost in productivity. It's important to have healthy snacks within grasp, such as nuts, fruits, and yoghurt.
You can now convert your previous working area into a productive home office setup with these efficient tips! If you have not arranged one yet, consider the benefits of having a separate office structure at home by installing one of our sturdy and spacious garden office designs!