You can improve your home space and garden space effortlessly just by adding a garden shed to your outdoor area. You don't need long and significant planning—a garden storage shed will serve as the final touches to your courtyard area.
We know the struggle of looking for the best garden shed wherein you can store your belongings.
Considering the number of choices available in the UK market, chances are, it will be hard enough for you to know which is the one best garden storage unit that will suit your requirements.
Our advanced guide to garden sheds could be the best medium to use for you to learn everything you need to know about garden shed the UK.
The Advanced Guide to Garden Sheds
What is Garden Storage?
So, what is garden storage? Garden storage, also known as an outdoor garden shed, is the common single-storey unit you can find in every outdoor household space.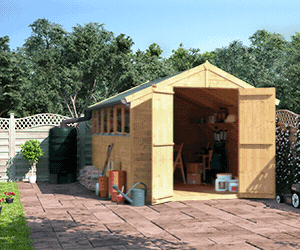 If you are a green-fingered individual, you certainly value the importance of garden sheds and why they matter.
A garden shed is an ideal place to keep your gardening tools like trowels, spades, shears, especially the bulky ones such as lawnmower safe in one area.
It's an essential investment that not only green-fingered individuals need, but also every homeowner who wishes to have a clutter-free garden space.
You can find any cheap garden shed on our site that will add the defining element to your garden space.
Our garden storage collection varies in style, size, design and construction—from a small garden shed to a large garden shed.
Ideally, buying a garden shed means you are dedicating an area to keep your gardening materials and other possessions in one safe place.
But there's more; an outdoor building is also a suitable place to grow, pot and divide plants.
It turns out that a garden shed can be more than mere storage. If you want to know more about it, you can read our advanced guide to garden shed for a comprehensive guide to picking the ideal shed for your garden.
Types of Garden Shed
https://www.facebook.com/billyohcom/photos/a.589771101071136/1651986851516217/?type=3&theater
Three main materials are used to produce a high-quality outdoor building. These three have contrasting properties with different purposes.
The wooden shed type is usually the most common style of outdoor storage you'll see in every shed storing. Nevertheless, the metal and plastic sheds popularity are climbing up over time.
Wooden Storage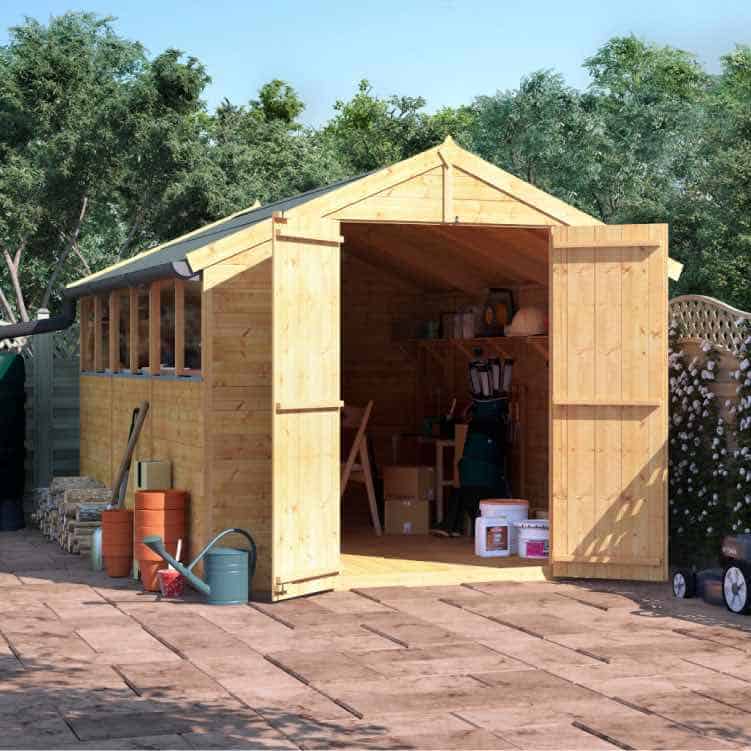 A wooden shed is our best bets if you wish to have an outdoor building that can smoothly complement your garden space. Wooden garden sheds are ideally available in two styles: modern and traditional methods.
One thing to keep in mind when purchasing a wooden shed is to apply a treatment or wood preservative to last longer. In this way, your wooden shed will have full protection from mildew, rust and rot throughout the year.
What's right about this kind of shed is that it can be easily painted and customised unlike the metal and plastic shed ones.
Metal Storage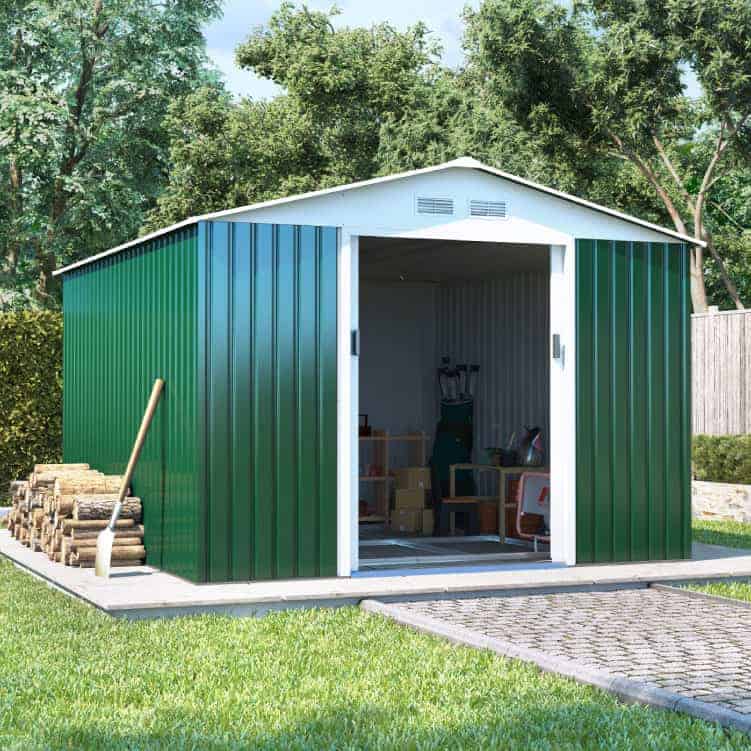 If you want a shed that has the most durable and robust material, you can opt for metal sheds. They are made from galvanised steels making it the ideal secured unit for storage boxes.
Plastic Storage
Plastic garden sheds are low maintenance, and they are less expensive than the metal shed ones.
If you wish to move your outdoor building around your garden space and change its location in your desired area in the future, opt for plastic storage as it features lightweight yet well-built design.
What Is Outdoor Garden Storage Used For?
Versatile outdoor structures and garden storage units are one of the best characteristics a garden shed has. As we mentioned before, garden storage is more than just storage.
Did you know that there are countless uses that you can do and experiment with your humble garden storage? With that in mind, we have listed the possible uses you can do for your outdoor storage.
Garden Storage
An outdoor building like a shed can supply the ideal area to keep your gardening materials safe in one place. With that, a garden shed is primarily for storage purposes.
If you're planning to declutter all the things you don't want in your household, garden storage will be worthy of your investment for extra storage space.
Installing a few shelves or extra storage boxes will do the trick to organise your belongings according to their purposes.
Bike Storage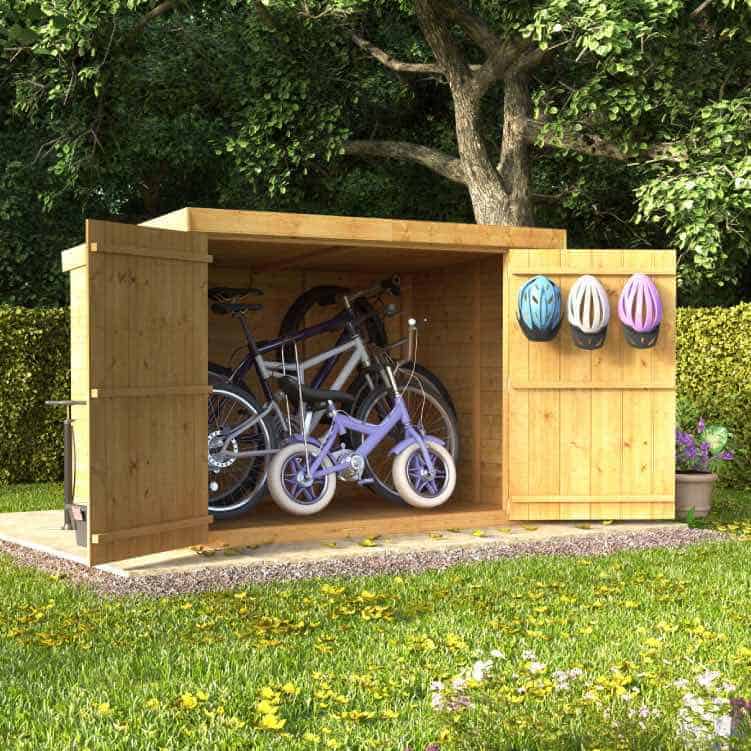 You can easily transform your garden shed to bike storage real quick. In this way, your children's bike can now be protected against the harsh weather condition and prevent the risk of them getting damaged from all types of weather.
Workshops
Calling the attention of DIY enthusiasts out there! Now, this is the perfect time to have an area on your own where you don't have to think about the mess that you're making. Transform your garden shed into a creative workshop space.
Adding some workbenches and everything you need for your DIY projects like art and crafting materials will run your workshop smoothly.
Having a workspace on your own will give you enough time to work on your hobby; also it will double the quality time with your family and friends.
Garden Office
Setting up a garden office is generally for someone who's enthralled with the idea of working at home—mostly for entrepreneurs. You can opt for a garden shed if you are planning to set up your own business from home.
Transform your garden shed into a garden office wherein you don't have to worry about the monthly rent bills. Did you know that there are lots of benefits just by setting up businesses from your home?
Having a home/garden office is not only convenient for work ethic, but also for the budget conscious. Besides, this will give you a stable home and work lifestyle.
Personal Gym Space
If you wish to have your personal gym space without leaving your home, a garden shed is great for the alternative shed use. Don't you love this idea?
You don't have to pay for monthly gym membership, and you can do your workout routine without leaving your house. In this way, it will give you more motivation to workout more often in your own gym space.
Simple Garden Shed Maintenance Tips
In order to effectively keep your shed clean and well-maintained, you have to inspect your garden shed regularly. An easy way to ensure you check the shed regularly is to clean it.
For insulation, keeping your shed warm and comfortable is exceptionally essential. Especially when you're planning to spend a significant amount of time inside the outdoor storage.
There are some garden sheds available that are made from metal, plastic and wood. All of these materials can be used for all kinds of purposes and uses.
From cheaper garden stores to large workshops, outdoor storage can be an excellent addition to any outdoor garden area. Shop our fantastic range of garden sheds and find a garden building which is perfect for your garden and lifestyle!
Why not take a look at some of our customer stories?