It's getting cold, and the season for indoor electric heaters has arrived!
When the winter season kicks in, the weather limits your time spent outdoors. This leaves you with two options: 1.) cosy up your outdoor space with patio heaters, 2.) invest in an indoor central heating system and snuggle in the living room.
Although you can do both, a space heater could be just what you need, cue electric heaters. They come in different types and designs, but they all share the same purpose: to provide warmth.
Read on to learn how they work, and browse our round-up best indoor electric heaters!
Why Do You Need a Space Heater?
Designed to provide warmth in small, enclosed spaces, you might need a space heater. Space heaters are compact and portable, partially closed structures. They work alongside your home's central heating system, such as electric, solar, gas, and so on.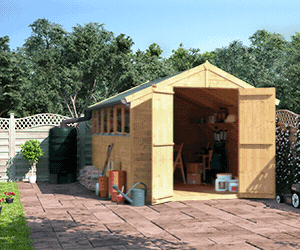 A space heater consumes a lot of electrical energy, heating a small room fast. This makes it a cost effective heating solution, saving running costs.
Simply place the portable heater down in the room you need to warm up and let it do its magic on the double! Being able to move it from room to room as needed means you have a reliable source of extra heat at a reasonable price.
Why Do You Need an Electric Heater?
Indoor heaters are no different from the 'space' types as both share the same evident goal. But rather as a completing piece, an indoor heater makes a perfect home feature.
Electric heaters take electrical energy as an input source of power. Then, they convert that energy into thermal energy for heating the air or objects in a given space. Available in different sizes, one can be your living room's focal point or an accent to the bedroom.
Both space and indoor heaters come in various kinds, such as:
Infrared (IR).

An

infrared heater

works by emitting electromagnetic waves into the air.  Instead of warming up the air, they heat the objects (e.g.

furniture

) and human bodies around it.

Oil-filled.

Also known as

oil-filled radiators

, the oil-filled types are old-fashioned. Inside the body of the heater is diathermic oil, which gets heated up and circulates through the fins. As those fins get hot, the surface temperature rises, releasing heat into the air.

Propane.

A type of

space heater

that uses liquid propane (LP) as a power source. It's not limited by the constraints of a power cord, though, and can operate in case of a power outage. Has almost the same working principle as an IR heater.

Panels.

Panel heaters are new and more advanced. They work the same way as oil-filled units, except it uses electrical currents. Can be mounted on a wall or the floor with the included stand.
The Best Indoor Electric Heaters
Shop from our budget heater units and take control of your energy bills. Choose from fires with a realistic flame to rustic electric stoves. Each can bring comfort levels and a focal point to any room in your home or garden room!
1. Mid Size Electric Stove Heater 1800W Double Door

Nothing can top the warmth and cosiness you can get from a fire. But if firewood maintenance concerns you, enter electric stove heaters. And nope – we're not talking about the one you have in your kitchen. Take a look at this mid-size electric stove heater.
Designed with a traditional metal stove casting and a glowing faux log fireplace. Enjoy the warmth of the first without the flames! The adjustable heat settings allow you to snug indoors at an ambient temperature. Available in both black and cream.
2. Large Panoramic Electric Stove Heater 1800W

If you can't have a real wood fire in the home, this will give you the same real wood-burning effect at a price you can afford. The panoramic electric stove heater creates that homely vibe just in time for winter!
The design boasts a black cast iron effect to give it that authentic rustic feel. The realistic wood-burning effect using light is a bonus. You can see it through a compact window on the front of the fireplace giving off a welcoming, warm glow. Powered by an ambient LED that can be turned on and off independently from the fire.
3. Freestanding 2000W Electric Fireplace with Wood Burner Flame Effect

Heat your home quicker than ever before with this freestanding electric fireplace heater. A compact and completely portable heater modelled in a classic metal stove design.
You don't have to miss out on that with this fireplace with its realistic log fire feature. What's more, not only does it feature two different heat settings, but it's also equipped with a thermostat. This lets you set a constant temperature for the heater to maintain. It packs powerful heat in a small and versatile unit.
4. Electric Inset Fire

More eco-friendly heating options exist today, and this inset fire is without exception. It comes with two heat settings (1000/2000W), and the flame effect can also be used independently.
The adjustable flame brightness features a safety thermal cut-off device for extra protection. There's a multi-functional remote control to adjust the LED display. Choose between a real coal or pebble flame effect, depending on your mood. Available in brushed steel or black finish.
5. Wall Mounted Log Effect Fireplace

What if you could have a fireplace with multiple colour options that fit into any design set-up? That's the case with this wall-mounted log effect fireplace!
The wide flat screen is available in either 72 cm or 91 cm. It features a black flat tempered glass front panel, giving the space a modern look. The safety thermal cut-off device also ensures the unit remains safe at all times.
The flame brightness is easily adjustable, and it can be used singly if you don't need the heating on. Even better, the LED flame is available in seven different colours. Whatever your mood, change to a new vibe and transform your home in an instant.
And if you're considering a wall-mounted log effect fireplace but want a bit of drama, go for a curved design. The curving screen, flat black finish, and space-saving design impart visual appeal. With a clear view of the log-burning effect, your room will feel cosy and toasty all year round – with a touch of luxury.
Round-up
Hopefully, by now, you have a better idea about which indoor electric heater is right for you. You should also be able to narrow down which meets your needs best
An electric fire is perfect for those who don't want to miss out on the feeling of a fireplace. Or if you're looking to kit out a log cabin or after a rustic aesthetic, go for electric stoves.
No matter which one of our home heating solutions you choose, you can beat the cold weather at home. The gorgeous flame effects are a bonus!