When it comes to toys, there are few better ways to spark children's imagination than with an outdoor wooden playhouse. Here at BillyOh, we love seeing our customers' playhouses and how they have been transformed into playful and creative designs. From bright and bold to pretty and pastel, the ways of decorating children's wooden playhouses are endless!
Been considering buying a playhouse? To spark your imagination and help inspire you, we have rounded up the best children's outdoor wooden playhouses that our customers have created. Take a look at these creative garden playhouse ideas and designs.
Ideas for Decorating the Outside of Your Playhouse
Rainbow Themed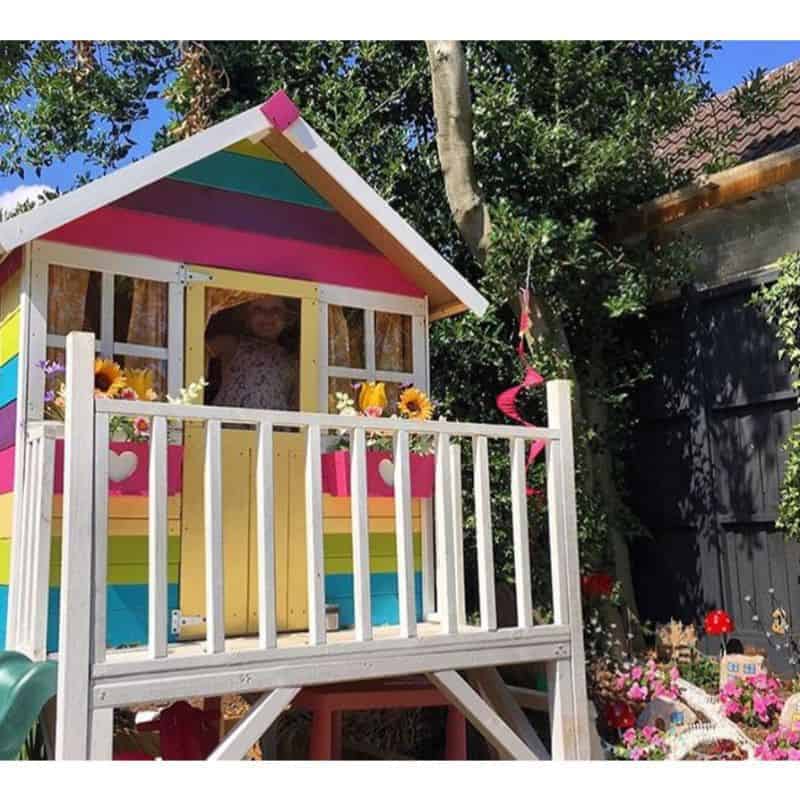 Wow! @windingthebobbinup rainbow-themed playhouse certainly caught our eye! We had to include it in our best playhouses from 2019! We love the vibrant and colourful stripe decor that has really brought the Bunny Max Tower Playhouse to life. What a great idea for decorating the outside of your playhouse!
Dinosaur Themed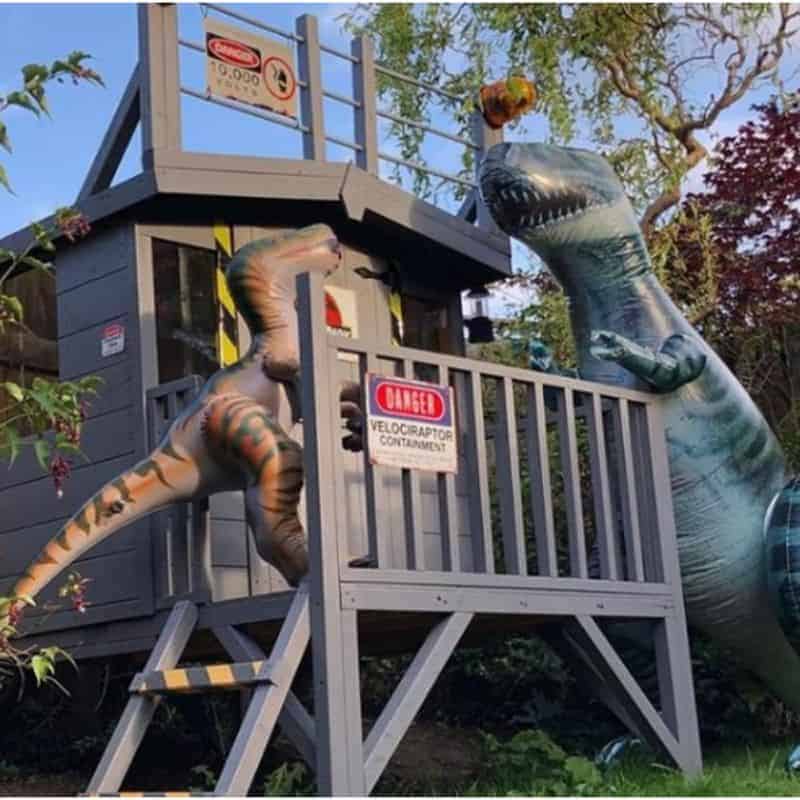 We were totally blown away when we saw @martinpout's dinosaur-themed playhouse! Inspired by the film Jurassic Park, they have transformed the playhouse into a garden hideout for their dinosaur-obsessed twin boys. Martin told us, "we have twin boys who are obsessed with dinosaurs. So we wanted to make them their own dinosaur-themed playhouse. After researching lots, we found the perfect match with Billyoh. It fitted what we wanted brilliant… fab quality and a great price." We think they have done a t-riffic job of decorating their playhouse.
Best Toddler Playhouses
Pastel Dreamhouse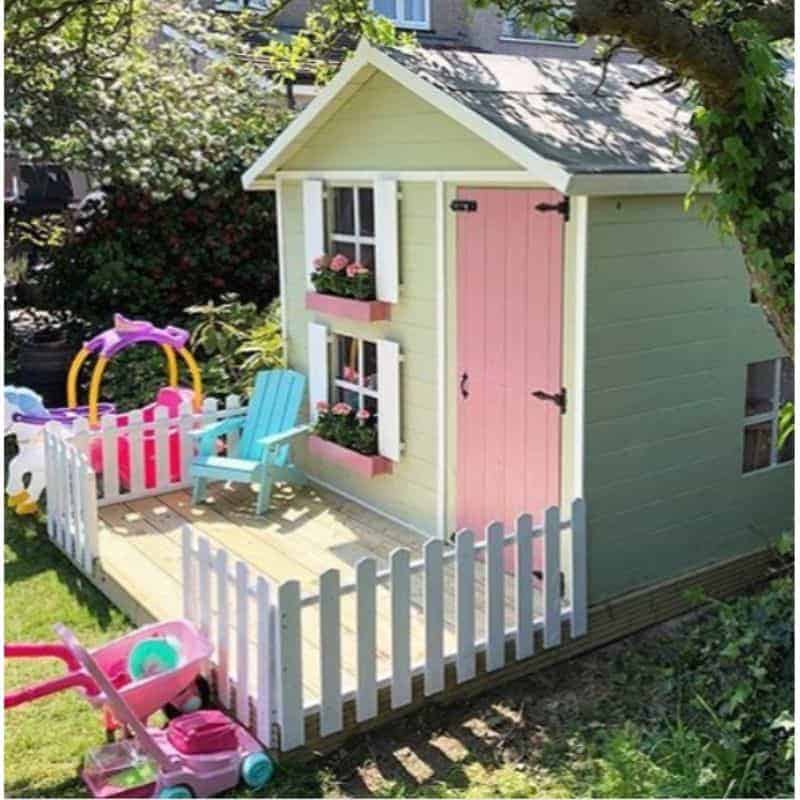 It was love at first sight when we saw @project_buxton's stunning playhouse. They have transformed the Peardrop playhouse into every little one's dream wendyhouse. Using pastel colours and floral accessories, they have created the perfect place for their daughter to play. Danielle told us that the playhouse was the perfect choice for their Luna's 1st Birthday and 'she absolutely loves it and spends all her time in there playing."
Best Children's Playhouses
Pretty and Pink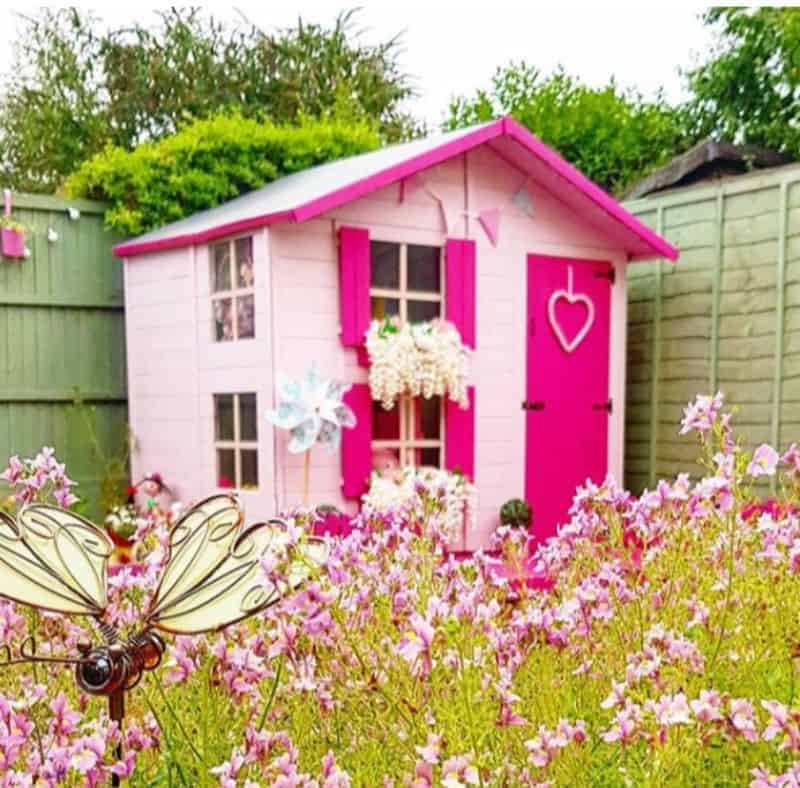 How could we not include Olivia's pink playhouse in our favourite playhouses from 2019? Just look at it! @Houseofhearts_at78 has opted for a lovely two-toned pink design on the Peardrop Extra Playhouse. We love the finishing touches of bunting and flowers that have created a beautiful fairytale hideaway for her daughter. We loved it even more after Olivia's mum told us that "Olivia has Autism spectrum disorder and the house is used for not only play but also a sensory/chillout zone for her." What a wonderful playhouse idea! She has created the perfect place for Olivia to relax.
Hunter's Hutch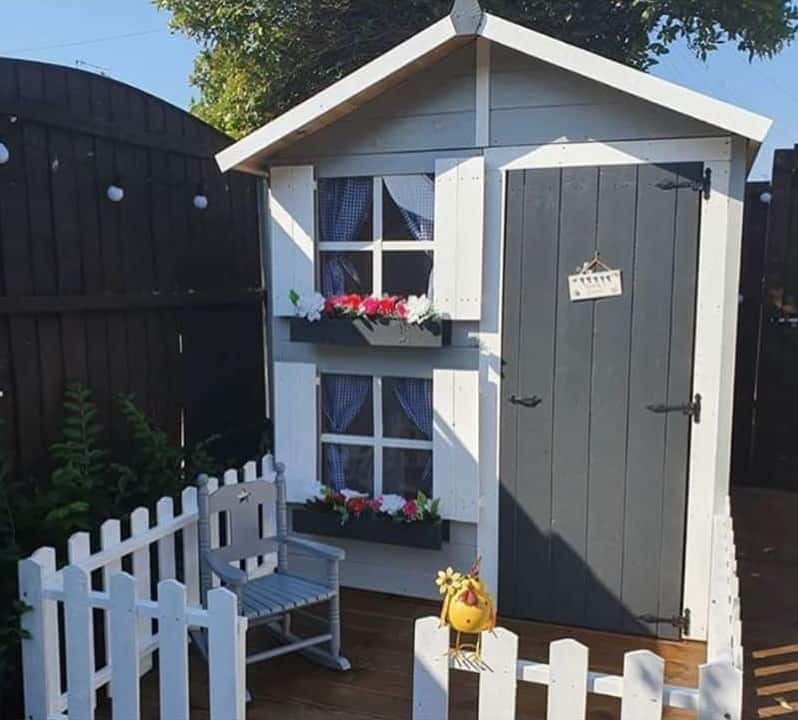 What a lovely little house to have at the bottom of the garden! @Soozeek's has transformed the Peardrop Junior Playhouse into her son's very own hutch! We love the finishing touches and the flower boxes. The rocking chair and fence also gave the playhouse a true homely feel!
Multi-Tonal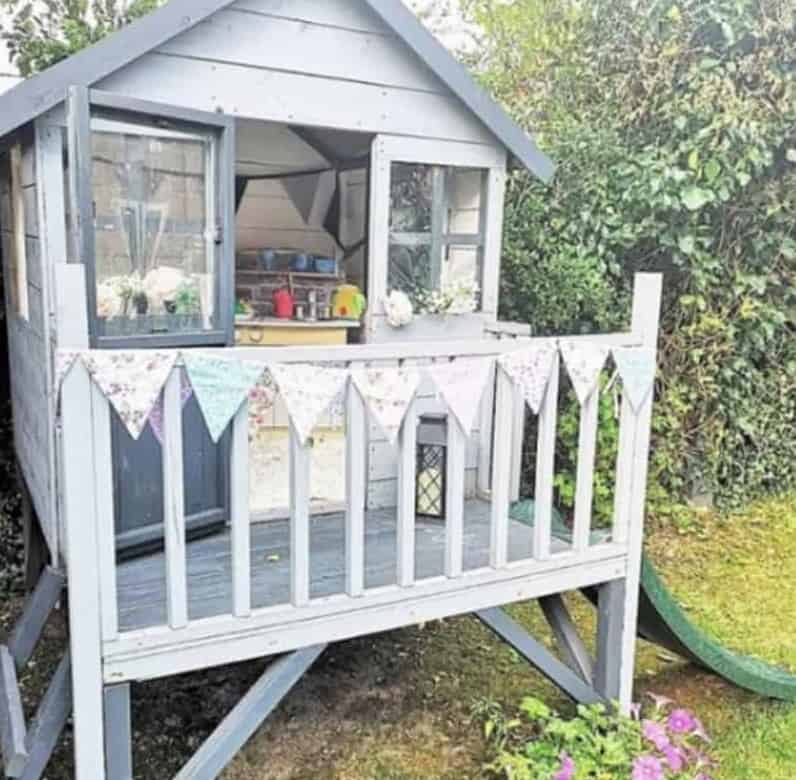 We absolutely love @Lifeatnumber_10's playhouse and the multi-tonal design. Kelly told us she decided to decorate the playhouse similar to the style of her home so her kids get to feel right at home even outside. We love this idea and think it's a great way of giving children a space of their own! We especially love the bunting that gives it a shabby chic finish. She told us "My little one really enjoys playing in his own little house. It's a great way to escape and let the imagination go wild!"
Ivy Tower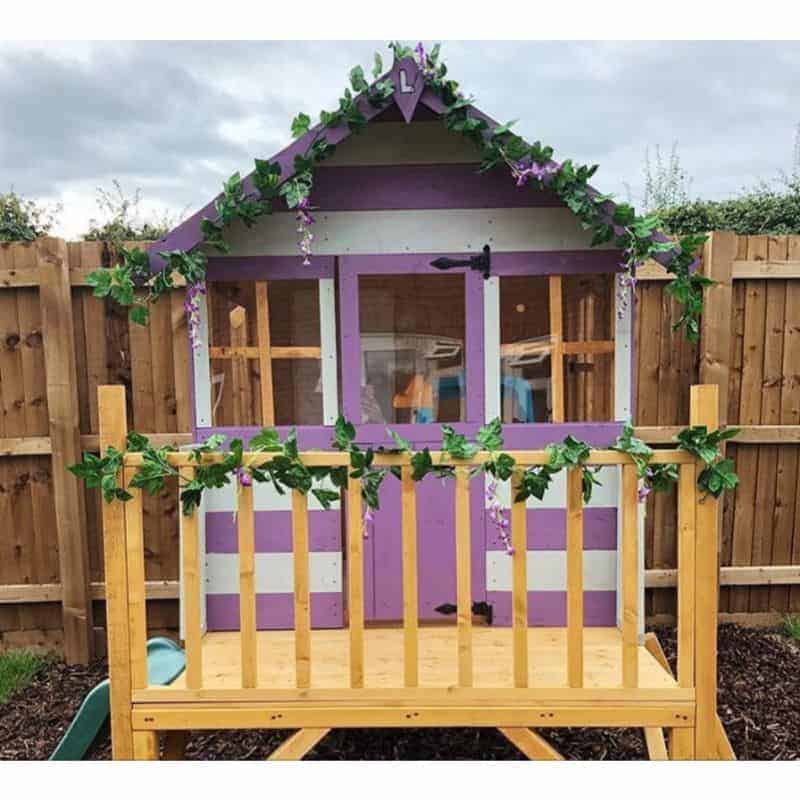 A playhouse built for a princess! We love what @Daily_dose_of_activities has done with the BillyOh Bunny Max Tower Playhouse, so pretty that it had to be included in our list! The vibrant purple and stripe design really caught our eye and the ivy plants create a wonderful finishing touch to this princess's tower. @Daily_dose_of_activities told us that their daughter was "so excited when she came outside and saw her playhouse, she absolutely loves it and so do all her friends," and we can certainly see why! What a wonderful playhouse!
Jax's Playhouse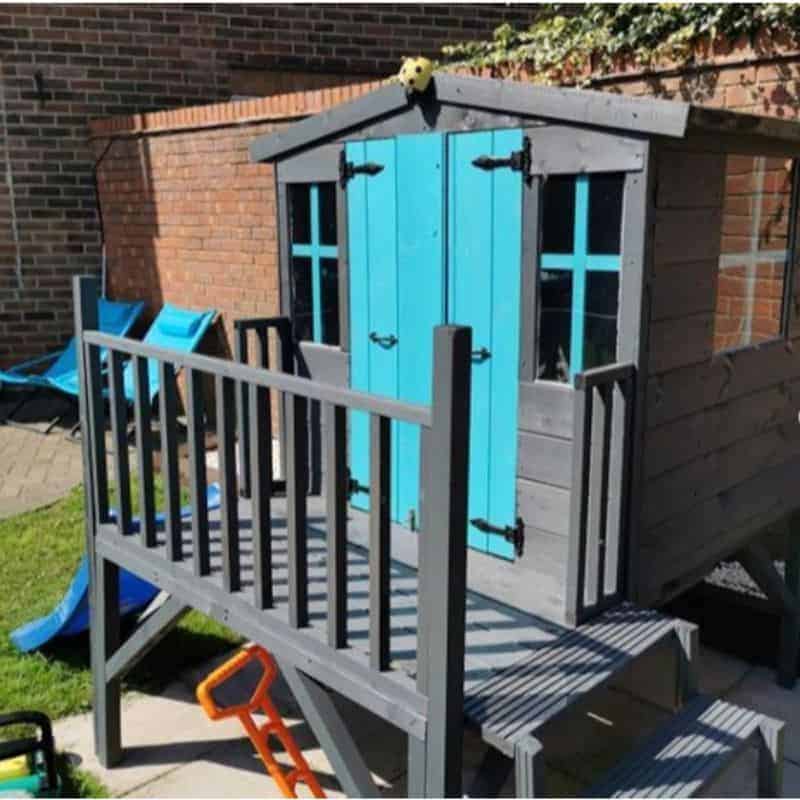 We love what @jaxwithoutalabel has done with their playhouse for their son, Jax. The contrast of the two colours really made this playhouse stand out in their garden. They told us that "the playhouse was easy to adapt to our son's needs and style" and that Jax plays in it "rain or shine — we even added carpet inside for a little more comfort on the cold days." It's wonderful to hear that Jax is enjoying his playhouse whatever the weather!
Ava and Isla's House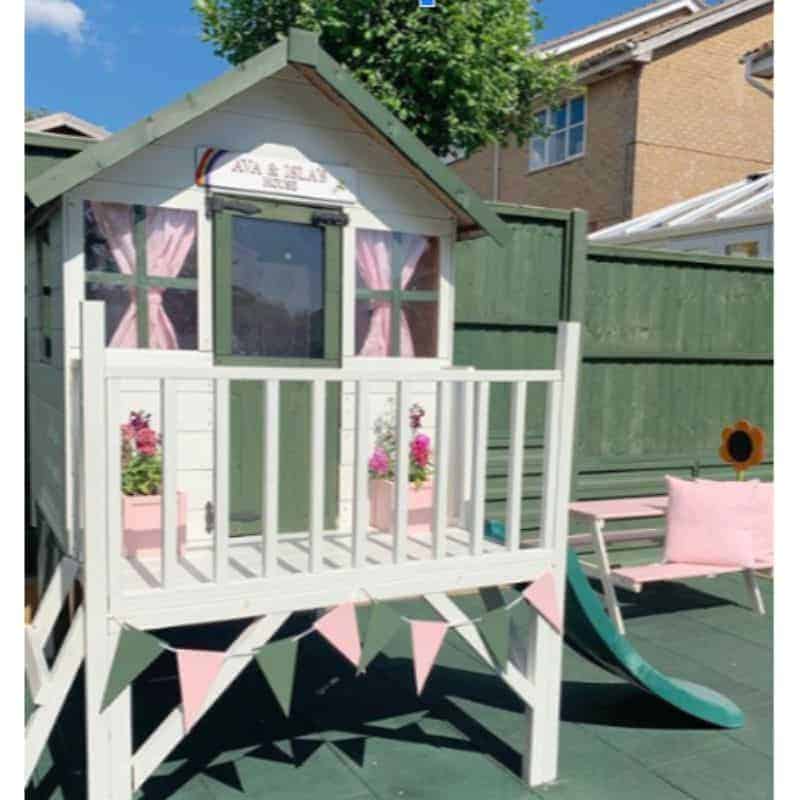 @Humble_family_home have created a wonderful outdoor play space for their daughters Ava and Isla. We love the homely feel of this playhouse, finished with bunting, flowers and an even a personalised sign! The pink and green pastel colours gave the playhouse a pretty finish. What a wonderful place for Ava and Isla to call their own.
Pink and Floral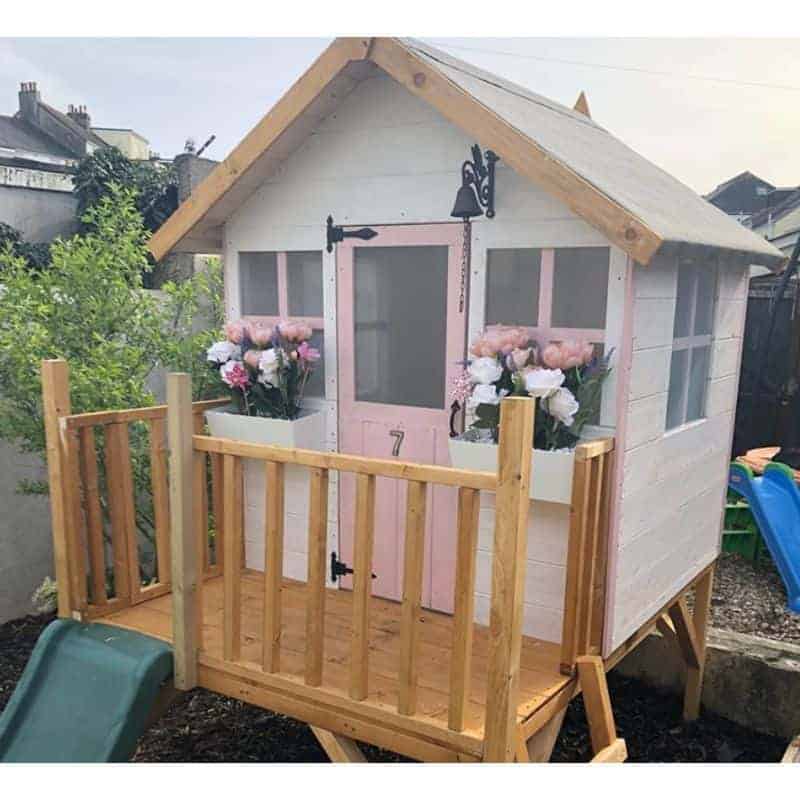 Pink and floral, the perfect combination! This wooden playhouse is any little girl's dream! We love the homely touches of the flowers, doorbell and house number @mylittleterracehome has added. Amie told us that her daughter calls it "pink party playhouse where she makes everyone cups of tea and serves cake!"
These designs have shown that when it comes to decorating a playhouse, the possibilities are truly endless! Now you are inspired and have seen the many ways to decorate a playhouse, explore our wide selection of children's wooden playhouses.