Imagine basking in the golden afternoon sun nestled on a cosy sofa with your loved ones. Picture the laughter, the heartfelt conversations and the joyous moments shared. Your garden, indeed, makes the perfect backdrop for these cherished memories. Be it for intimate tête-à-têtes or lively gatherings with family and friends.
Paired with garden furniture, you can transform it into an ultimate conversation area. This method, though, goes beyond merely arranging chairs and tables.
It involves thoughtful consideration of your garden's layout. Choosing the right furniture pieces and adding personal touches are also essential. Whether you have a sprawling garden or a small patio, the principles remain the same.
In this guide, we'll take you through the step-by-step process. We'll provide tips and creative ideas to help you curate a space that embodies comfort and style.
1. Assess Your Garden

Consider the factors below so you can determine the best spot for your conversation area. Here's a breakdown of the assessment process: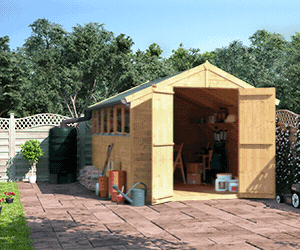 Evaluate the available space
Start by taking a comprehensive look at your garden. Consider its size, shape, and layout. Take measurements if necessary. This assessment will help you understand the space you have to work with. Plus, to determine the appropriate size and quantity of furniture you can accommodate.
Identify the ideal location
Look for a suitable spot in your garden that can serve as a conversation area. Consider the following factors:
Sunlight.

Take note of how the sun moves throughout the day. Decide whether you want your conversation space in a sunny area for warmth and light. Or a shaded spot to escape the sun's intensity.

Shade and shelter.

Are there natural sources of shade that can provide relief from direct sunlight? These could be trees, awnings, or pergolas. Additionally, consider if there's any protection from wind or potential rainfall. Having some shelter can enhance the comfort of your conversation space.

Privacy.

Consider the level of privacy you desire. Assess if your chosen location offers seclusion from neighbours or busy streets. Fences, hedges, or strategic placement of tall plants can help create a sense of intimacy.
Consider the size and shape
The size and shape of your garden will impact the choice of furniture. A larger garden can accommodate more substantial furniture pieces. A smaller garden, in contrast, may require compact and space-saving options.
The shape of your garden will also influence the layout of the conversation area. Rectangular gardens may lend themselves well to linear arrangements. Meanwhile, circular or irregularly shaped gardens can inspire creative and unique furniture layouts.
2. Select the Right Garden Furniture
Consider the following factors when choosing your garden furniture:
Explore different types of furniture

Familiarise yourself with the various types of garden furniture. Some common options suitable for conversation spaces include:
Outdoor sofas.

These provide ample seating space and a relaxed atmosphere, perfect for comfortable conversations.

Lounge chairs.

Ideal for unwinding and enjoying quiet conversations or solo relaxation.

Dining sets.

Great for combining dining and conversation areas. A set allows you to host outdoor meals and engage in lively discussions.

Benches.

Versatile and space-saving, benches offer seating for multiple people. They can be placed against walls or under trees for a charming conversation nook.
Available materials and their pros and cons

Garden furniture comes in a range of materials, each with its own perks and quirks, including:
Choose furniture that compliments your garden's aesthetic and suits your preferences

Your garden furniture should harmonise with the overall aesthetic of your garden. Consider the following tips:
Style.

Decide whether you want a modern, rustic, traditional, or eclectic look. Choose furniture that aligns with your preferred style.

Colour and finish.

Select furniture colours and finishes that complement the natural elements in your garden. This can include plants, flowers, or hardscape materials.

Comfort.

Test the comfort of the furniture by sitting on it or reading reviews. Opt for cushions or pillows that enhance the seating experience and add a touch of cosiness.

Flexibility.

Choose furniture pieces that can be rearranged or adapted to different occasions. This allows you to create different conversation setups as needed easily.
3. Designing the Conversation Space
Creating a layout that encourages interaction and conversation is key. Here's how you can achieve it:
Incorporate focal points

Focal points are key elements that draw attention and create a visual centre. They can enhance the ambience and serve as conversation starters. Here are some ideas:
Fire pit or fireplace.

A fire feature adds warmth, cosiness, and a captivating focal point. Gather around it for conversations and relaxation.

Water feature.

A fountain or a pond can create a calming and soothing ambience while providing a focal point.

Artwork or sculptures.

Incorporate art pieces or sculptures that reflect your taste and style. They can serve as intriguing focal points and spark interesting discussions.
Arrange furniture for an inviting atmosphere

The arrangement of furniture helps create a comfortable and inviting conversation space. Consider the following suggestions:
Group seating.

Arrange seating pieces, such as

chairs

, facing each other in a circular configuration. This arrangement promotes face-to-face conversations and eye contact.

Intimate clusters.

Create smaller seating clusters within the conversation space to encourage more intimate conversations. Place chairs or benches facing each other with a coffee table in the middle. Or consider investing in this

companion garden loveseat

!

Open space.

Allow for open areas between furniture arrangements to facilitate movement and flow. This enables easy navigation and encourages interaction between different groups.

Consider comfort.

Ensure that the seating is comfortable and accommodating. Add cushions or pillows for extra cosiness. Pay attention to the height and depth of chairs or sofas to ensure ergonomic comfort.

Proximity to focal points.

Position furniture in a way that takes advantage of focal points. Arrange seating to face a fire pit, water feature, or garden centrepiece. This will let the guests enjoy the visual appeal and engage in conversations around them.
Round-up
And there you have it! With these tips, you can curate a space that fosters meaningful conversations. Ready to build a conversation space that becomes the heart and soul of your garden sanctuary?