Rumour has it that you're looking for the best treehouse design ideas.
Treehouses aren't just for Peter Pan's lost boys or for sassy fairies like Tinkerbell. This spellbinding outdoor building can be a dreamy escape for all ages, from high-spirited kids to carefree adults!
So our team curated the 'best of both worlds' design ideas to help you create your dream treetop haven. We also included a few style inspirations that even your kids will beg you to build.
Are you ready to dwell within the branches? Read on!
1. Go innovative
This modern treehouse is posted on a wooden deck with stairs that leads to the second floor. Each room features a high ceiling and is protected with fibreglass walls.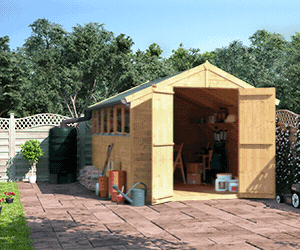 The 'floating in mid-air' concept for the stairs gives the image of a floating treehouse! What a perfect safe haven for the adults.

2. Log cabin tree house hideout
A treehouse doesn't have to be on stilts or a treetop to call it a "treehouse". A little cabin hideout among the trees provides the perfect summer camp atmosphere for your kids!
3. Secluded treehouse with a hanging bridge
This design idea can be easily carried out with reclaimed materials. Featuring an antique exterior, this treehouse is connected with a rope bridge set among the trees.

4. Simple as a tree deck
This treehouse concept has no walls or roof, just a simple deck or platform. It's easier to make, too; ensure everything is levelled and secured so it can support the weight of furniture and more people in!

5. Open space tree house
This astounding treehouse sits on a wooden deck over the woods. Its structure is made of timber and is open-air, allowing you to sleep under the stars.

6. Make it a gazebo
Gazebos offer a great place for both kids and adults to play and lounge in. But this elevated gazebo can provide more fun and entertainment!
Instead of an actual treehouse, go for this style!

7. Two connecting treehouses with rope bridge
Owning a large garden is a perk, but having two treehouses in your yard is a luxury. To achieve the ancient castle look, connect the two buildings with a suspension bridge.

8. Pool adjacent to treehouse
A treehouse doesn't always have to be on the actual tree. To inject a bit more fun into your backyard, get inspired by this concept.
The large "treehouse" is adjacent to the pool. Put your treehouse on stilts to have the same elevated effect you'd get from a classic treehouse.
Top tip: Add a waterslide!

9. The UFO treehouse
This mirror cube treehouse hotel in Sweden looks like a UFO parked in the forest. The sleek metallic design is perfect for anyone wanting to live out their ET fantasies!

10. Glamping style galore
Level up your glamping galore and have it all in the comfort of your garden with this eco-lodge treehouse design! Set in somewhere in the bush and enjoy the view from your perch.
11. The ultimate box treehouse project
Giving off an unconventional design, this box-type treehouse design isn't that complicated to make. From its look, some could even mistake it for an actual home in a treetop.

12. Rustic treehouse and play set in one
Take inspiration from this rustic log treehouse combined with a play set! It mimics a fun house playground; it comes with a slide, monkey bars, and a swing.
Your children won't have to go to a public playground to have a fun time.

13. Modern style
Two treehouse buildings are connected with a wooden bridge, with a slide that serves as the easy exit route. The timber material gives off a traditional design, and the extra fun features add a modern touch.
This is a perfect treehouse design idea for large gardens.

14. Indoor treehouse
Most kids love playtime over bedtime, but what if they could have both? This dreamy kid's room design features a treehouse-inspired bed frame.
This only proves that you necessarily need a backyard to have an epic treehouse!
15. Backyard castle
Forget about the classic treehouse frame. Notch your treetop haven and sleep among the trees with the treehouse castle!
Put up an outdoor hot tub at the corner if the space allows you to add an extra sense of luxury.

16. Go over the air
Create a piece of private haven floating octagonal on a wooden platform. This concept is suspended between two trees, with a platform covered with a UV-resistant double canvas tent.
Arrange and decorate it the way you want your hideaway to look like. It could be your reading nook, a place for the kids to play, or even as a bedroom.
17. Prefab treehouse play structure with sandbox
The rustic two-level treehouse features a sandbox on the bottom, a climbing wall on the back, bunk beds and a viewing area above. Put it on stilts so the kids will feel like they're up in the trees.
They, including the parents, don't have to worry about falling out because the sandbox pit is there to save them!
18. The pirate's den
What makes this pirate treehouse the talk of the town is its creative structure and fine details. It's complete with crow's-nest, cannons, anchors, enemies' skulls, and the most important one – the pirate's flag.

19. Treehouse made from reclaimed materials
Who would've thought that a treehouse made from recycled items would be this appealing to the eyes? This treehouse in Hyères, France, catered reclaimed materials, from wood scraps to old household items for the construction.

20. The hermit thrush tree escape
Just like the Hyères house above, this hermit tree hideaway sourced its material locally and used reclaimed items to complete its construction.
For a more rugged treehouse experience, add an outside shower or hot tub.
21. With a rooftop terrace
Love hosting mini get-togethers in your backyard? A custom treehouse with a rooftop deck sounds like a great plan.
Almost looking like a tree-top lookout, this looks like a pretty hangout spot to have a beer and BBQ with friends!
22. The meeting place
Nothing's too fancy on the design, but it sure looks sleek and inviting to climb. The rope ladder makes climbing a bit challenging, but not for the teens and adults alike!
It offers the perfect place for planning the next scavenger hunt, camping, or beach trip.
23. Simple setup with a fabric
Even the most simple of treehouses can look amazing with a little bit of flair and imagination! This design idea is ideal if you don't want a permanent structure but somewhere to relax when needed.
Take advantage of your large tree, install a platform or deck, and hang a fabric for shade.
24. Made out of branches
It doesn't have to look fancy like this tree hotel in Sweden, but you get the gist. It's cool and a bit complex, but enough to lure anyone who wanders upward.
Add an intriguing stairway of branch work and salvaged timber to match the look.

25. Wendy's cottage
For a simple tree house design for your 'lil princess, this tiny cottage might be the one you're looking for. Decorate the lovely space with plant pots and climbing vines for a magical touch.
Add fence railings for added security and safety.
26. One with a spiral staircase
Treehouses and spiral stairs go hand-in-hand. And spiral is one of the safest designs.
It uses one of the platforms supports as the centre column and has a rope as a handrail. Don't miss the opportunity to include a fun and swirly staircase in your treehouse!

27. Beach treehouse bungalow
If you have a tropical garden setting with palm trees and verdant greenery, this one's for you. A treehouse bungalow suspended in mid-air that takes you to a beach trip without leaving the yard.
Even better if you have a backyard pool. What an intimate and luxury accommodation to call your own.
28. Modern with sail shade
Sun windows throughout the treehouse are great as they allow ample sunlight to enter. But extreme heat, especially during summer, isn't good for your health.
Make the most of your modern treehouse in the warmer season with a sail shade. This is particularly ideal if you have a roof terrace or decking area. Take a cue from this modern design.
29. The double-decker
Another challenging idea is to connect two multi-level houses. If you live on a hill and could snag a good view of your surroundings, a double-decker treehouse is perfect!
This could be done with a ladder, rope bridge, a sturdy net or even a slide. Note: Make sure to be sensitive to neighbours (if there are any) for privacy.

30. A spaceship
Ask your kids if they want their tree house to be in a specific theme, like if they want it to be a spaceship. Or your inner child. Have the kids set on space for fun and adventure by surprising them with a metal spaceship design like this one!
31. Gnome treehouse
A little Gnome treehouse for rent! More like a garden centrepiece; try recreating this one if you have an old tree trunk. The bigger, the better.
If you can't have a treehouse for yourself, at least do your little friends a favour. Complete the look with a "For Rent" signage and prepare to get bombarded with calls.

32. Mushroom shed treehouse
Perfect for a treetop sleepover or tea party, this mushroom house is full of quirky touches. It has its own trap door, a hidden treat shelf and a glass floor overlooking a stream at the bottom of the garden.
33. Greenhouse on the tree
Sounds like an awesome idea and totally doable! You can keep it open if you mainly keep houseplants. Or consider replacing the siding and roof with plexiglass or anything clear. With a bit of touch-up, you've got a greenhouse on a treehouse!

34. With a zipline
If you want to take your tree-dwelling experience to the next level, we've found the right addition to your design: a zipline! Enjoy the view of your garden and your neighbourhood on the top of the world. Indeed, the thrill you've been looking for.

35. On two trees
Your dream treehouse can be built between two mature trees or next to a single tree with post support. Using two trees for support has the advantage. For one, the whole platform is unobstructed.

36. All-around hexagonal style
Opt for a bit of a bizarre design scheme for your treehouse, the one that has six corners instead of four. Use a spiderweb base and the fairy ring to attach to the tree.
A very popular shape among the builder and a beautiful one yet involves awkward geometry.
37. Split-level
This two-tiered treehouse has a shabby yet something riveting. It almost looks like a tavern you'd see in Sci-Fi movies.
The split-level structure has doubled the potential use for the hideouts on each side. For adults, turn one side into a garden pub and a man cave, or she shed on the other.
38. Not on the tree but elevated
Situated away from the hustle, this high-flying tree house offers an ultimate getaway to cool off. A clever design solution if you don't have a tree for support. Sink four sturdy posts deep into the ground, high enough to make the house look like it's on air.

39. Creative brilliance with glass wall
Nope, this isn't the Cullen's house but a modern treehouse that floats above its woodsy setting. The design makes the residents feel like a virtual walk in the woods.
The wide glass walls offer a beautiful open concept, creating a harmonious flow and visual connection with nature.

40. Huge outdoor playset
Let your imagination run wild when building a treehouse. This huge outdoor playset would look amazing in your open backyard.
Oh, everyone's going to love to walk on that long-hanging bridge! Add a slide or wall climbing area for extra fun.
41. Mini cedar hideout
Looking for an easy and quick DIY project this weekend? Have a look at this mini treehouse made from cedar. The design doesn't have to be grand.
As long as it provides a great place for the children to play, it makes a simple masterpiece.
42. A hammock addition
While the kids are having fun inside the treehouse, parents can rest and enjoy the fresh breeze. A hammock underneath, for one, makes the perfect afternoon lounging companion.
Relish the simple lofty retreat with a nice view of the garden.

43. Monkey bars for the warriors
Build a ninja gym as an extension of a backyard treehouse playset. Monkey bars are just steps hung upside down. Great for hanging, climbing, balance and budding trapeze artists.
44. Net escapade
But the real design fun comes with the tree house's spiral slide, climbing rope, ninja gym, and a huge tree net! Take this climbing net wall and netted platform, for example.

45. A house-like one
This extravagant treehouse that will pass as a real house – or more like Santa's house at the North Pole! There's nothing more magical than this one, indeed.
Anything you could ask for a treehouse is here, from the hideout, playset, and role-playing.

Round-up
There you have it! Take inspiration from these ideas and build your dream treehouse, whether it's for your kids or for adults that you can live in.
What are you waiting for? Take your project to the next level and start dwelling within the birds and branches!
Shop Log Cabins