When was the last time you cleaned the inside of your car? 
A clean and shiny car exterior adds up to the overall look and value of a car. But the interior also plays a big role. No matter how cool your car looks from the outside (even if it's secured in a garage), if the inside is unmaintained, it's in all in vain! And if you drive a lot for work or have kids or pets, you know how hard it can be to keep the interior pristine.
Owning a car sure is high maintenance – but luckily for you, you don't have to go through this alone. Keep your car's interior sparkle with these ten effective cleaning tips and tricks!
Car Interior Maintenance
The nooks and crannies of a car's interior may sometimes seem overwhelming to manage. Not to mention the spills, crumbs, dust, and pet hair that make the task more challenging.
You don't have to deep clean the inside of your vehicle often. And you don't always need to grab your vacuum, brushes, and cleaners.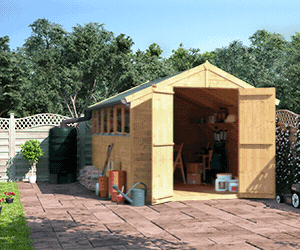 Fortunately, there is a way. Taking tiny steps, such as cleaning tough stains ASAP or taking the trash away, can make a huge difference.  If you don't know where to start, browse through this list and see what tricks work best for you. Let's begin with the materials you'll need.
Cleaning Materials and Tools
If you own a decent car vacuum and a variety of cleaning products, then you already have the most needed items. Prepare your microfiber towel, brushes, rags and sponges, and you're good to start.
Note: These basic cleaning tools are especially important for deep cleaning or disinfection.

1. Vacuum cleaner
A vacuum cleaner with an extension hose and hand-held attachments is ideal. The attachments help clean carpets and tight, hard-to-reach nooks.
A steam cleaning machine can be helpful too for leather surfaces.

2. Chemical cleaning products
It's likely that you already have the necessary products on hand to clean surfaces like plastic surfaces, vinyl, upholstery, and carpeting.
Top tip: When using cleaning products, make sure they're meant for car surfaces. If in doubt, test it on an inconspicuous area, and if a blemish or stain results, avoid using it.
We recommend using a multi-purpose cleaner (all-purpose cleaner) to be safe.

3. Wiping and polishing materials
For serious detailing work, you'll need a variety of towels and rags. We recommend a cloth towel for scrubbing and a damp towel or rag for cleaning and polishing.
And for wiping the leather surfaces (soft surfaces), you can't beat a microfiber cloth. Top tip: Before starting, ensure the cloths are free of any residual chemicals.
4. Brushes and applicators
Cleaning brushes in different sizes are essential for cleaning dust from the air vents and air conditioning units. Also, don't forget the door panels and consoles, such as the buttons and controls in your car.
Depending on the cleaner, you may need a stiff-bristled brush, sponge, or rag. As for the applicator, see instructions on the label and be sure to use it properly.
Other items you'll need:
A trash bin or plastic bag
Organisers for the back seats and the boot
Upholstery wipes or baby wipes
Car seat covers
10 Tips to Keep Your Car Clean Inside
1. Get a car trash bin
An effective way to get all the trash in your car out of sight and keep the interior clean all the time! You no longer have to deal with the sort of trash in the gaps between the front seats and the console. Let alone in the compartments, on the footwells and floor mats.
We recommend a car trash container that's waterproof, comes with a lid and hangs from the headrest. Even a simple plastic bag can be used as a trash bin. Just remember to take it out from time to time, especially if it gets full.
2. Organisers are key
When you have kids, or you bring a lot of stuff for work or travel, the back of the car can get cluttered. A car seat organiser can resolve these issues.
Look for one with several components, and that can be hung at the back seat of the car. The trunk or cargo area can also get cluttered, so we recommend a boot organiser. This is perfect for storing your first aid kit, jump starter cables, and extra batteries.
Top tip: Remove the things you don't usually use or really need to lessen the clutter in the cargo area.
3. Use a purse or an expanding file folder for your glove box
The glove compartment is likely to be filled with papers, tissues and other knick-knacks. Don't let it be chaotic; otherwise, you'd end up pouring out a mini avalanche when you open it.
Again, remove the things you don't need. Use a purse for small items and a folder/expanding file for papers to organise.

4. Keep the cup holders dirt-free
Drink spills, condensation, and crumbs are the main enemies of car cup holders. What you can do is to fit a sock on a cup and spray it with a multi-purpose cleaner.
Then, rub around the cup holders to get rid of the grime. Or you can use your hand (covered with a sock) to wipe the area. Do this particularly when you have a to-go drink with you while driving.
Top tip: Place cup holder liners or silicone baking cups to prevent them from getting sticky and dirty. This will also help catch the spills and dirt that may get into the cup holders. With this simple hack, cleaning up will be a lot easier!

5. Clean the mess right away
Spills on leather car seats can cause stains and will be harder to clean later when not cleaned right away. Simply clean up the mess right after they happen to avoid the struggle of cleaning. Use a microfibre cloth or any suitable cloth towel to do a quick clean on them.
6. Have upholstery or baby wipes within reach
In case of accidental spills, keeping upholstery or baby wipes in your glove compartment allows you to clean up immediately. You can also wipe away the accumulated dust and grime that your fingers may leave on surfaces.
Top tip: Opt for upholstery wipes with a conditioning agent (leather conditioners) to keep surfaces, such as leather seats, in good condition.

7. Don't step in the car with dirty shoes
Clean off the dirt, mud, or snow from your shoes before stepping into the car. These grime stick to shoes and may get left behind on the car floor mats, resulting in muddy footprints.
To minimise the residue from your shoes, clean them before entering. The same goes for the people who'll join you for a drive.

8. Never underestimate car seat covers
Another easy way to keep the inside of your car clean is by using seat covers. Leather car seat covers, for one, can protect the seats from stains, at the same time, adds up to the aesthetic look.
When these covers get dirty, take them off and have them washed. But if you have a pet, we recommend a waterproof backseat cover. The material is perfect for dog rides, preventing the seats from being dirtied with fur and dirt from their feet.
9. Dust off the floor mats often
The purpose of floor mats is to keep dirt off the automotive floor. But that doesn't mean cleaning isn't necessary.
Make it a habit to take the floor mats out and shake the dirt off at least once a week or more if needed. This helps your floor mats remain as functional as possible.
Plus, you won't have to put too much effort into cleaning them in the future. This also allows you to put off vacuuming for longer.

10. Whatever you bring in, you must take it out
If you keep leaving things in your car, they'll pile up over time, causing clutter everywhere. No matter how big or small that piece is, always take the items with you when you step out.
Top tip: Make this a rule so your passengers will keep this practice in mind, too.
Round-up
Unless you often drive, a car interior deep cleaning every six to eight months should do the trick. However, if you always make time to do the detailing at regular intervals, it helps maintain that "new look" and feel for many years.
Keeping your car looking good as new helps increase its 'resale' value. So don't overlook your car interior! Cleaning it may seem like a tough job, but by taking small steps with the above tips, you can achieve your goal.
Any other tips or tricks? Share them in the comments below!
Shop Log Cabins
FAQs
Shop Car Maintenance