Learn how to build a backyard fire pit here!
Have you ever sat in your yard on a chilly evening only to be forced inside because it was too cold to enjoy the outdoors? That's why nothing compares to a garden that grants a camping-like experience, such as a campfire.
But having a fire pit in your yard is the most effective way to achieve this. You can either invest in a built-in or portable model or even build your own. And if you're after the latter, we've got you covered!
Key takeaways:
Ground fire pits provide the perfect focal point in garden settings. On top of the warm cosy atmosphere they offer, they also allow you to enjoy your outdoor living area year-round, particularly during winter.
Fire pits are relatively DIY-friendly, and it's really not that hard to build one on your own. All you need is a simple and basic fire pit guide like this!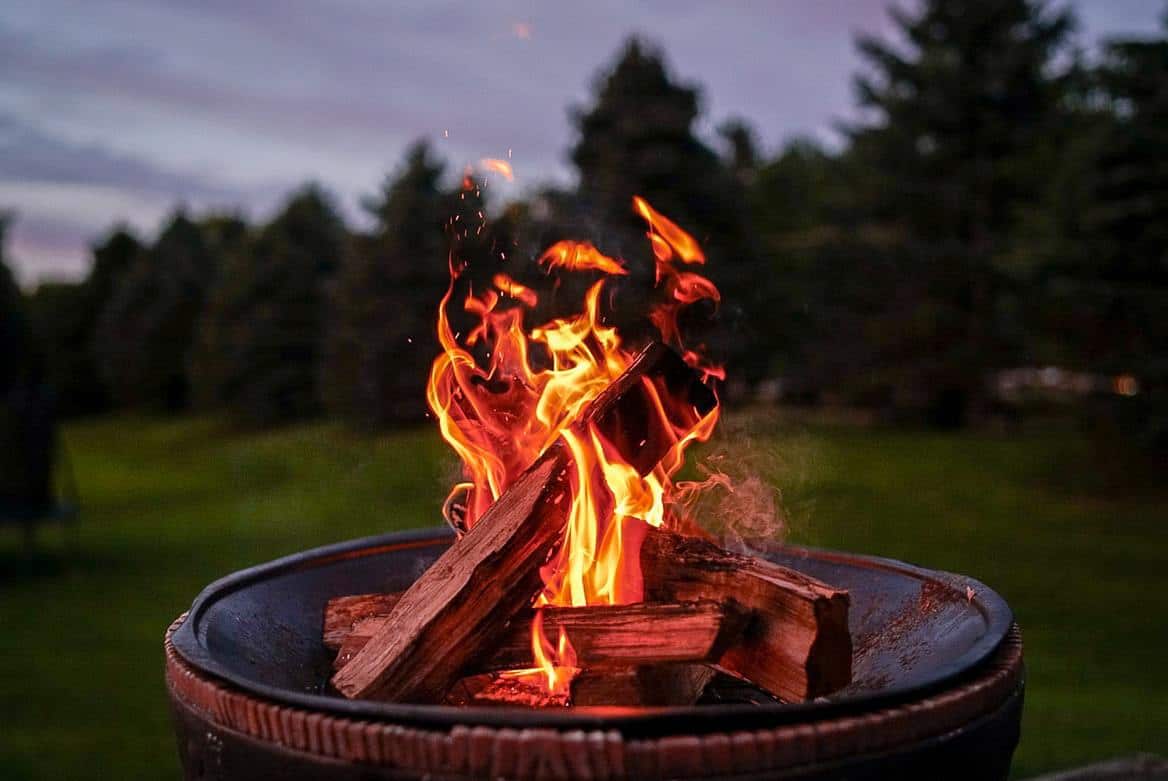 Building a DIY Fire Pit
When it comes to do-it-yourself built-in fire pit projects, there are tons of pit designs available online. Using natural and reclaimed materials such as concrete blocks, pieces of wood, and natural stone makes an excellent starting point.
Dry leaves or dry firewood like a tinder pile are a great alternative for fuelling a basic fire pit, too. DIY pits, whether circular or rectangular and made from natural stone or metal, aren't that hard to build.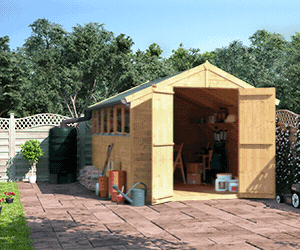 Now is the perfect time for a little outdoor project to make your garden more usable before winter kicks in! So we've put together a step-by-step guide for those looking to cosy up in their backyard space during the colder months.
The basic steps for building your backyard fire source are the following:
Choose the location
Gather the tools and equipment
Mark your fire pit layout (you may pick your preferred style and material)
Prepare the pit base
Level the dirt
Pour in gravel and level
Lay the blocks
Install
Prepare your fire safely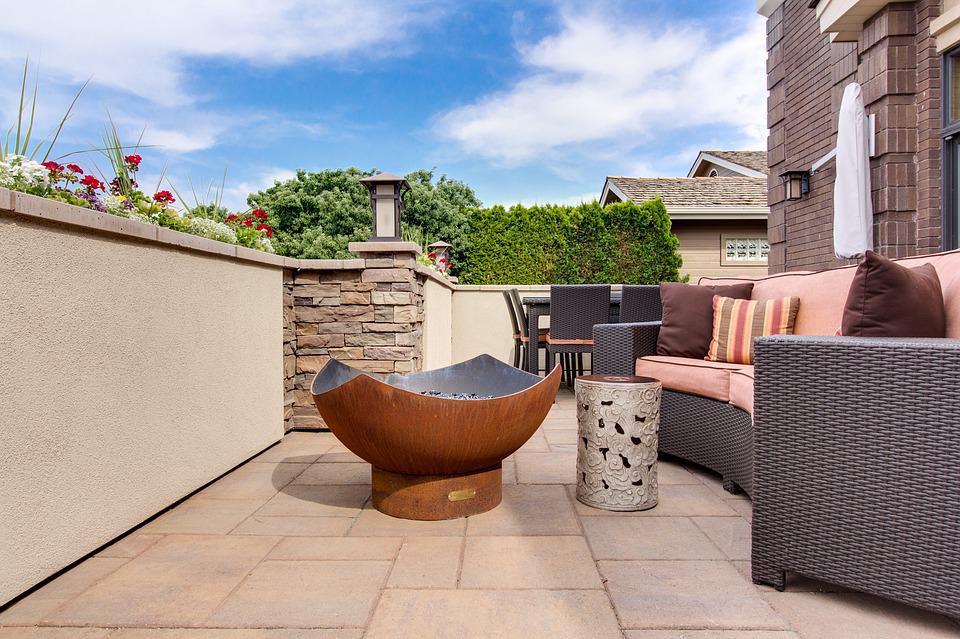 Step #1: Choosing the location
Pick somewhere safe to build your fire pit. Ideally, you want a location away from bushes and trees and is on flat, level ground for safety reasons.
You should also bear in mind the amount of space you'll need around the fire pit for chairs. You'll also want to consider what your fire pit will be used for to determine its size.
For example, if it's just to create a warm space, it might be slightly smaller. Whereas, if you want a fire pit that doubles as a BBQ, you'll want a bigger area to make food.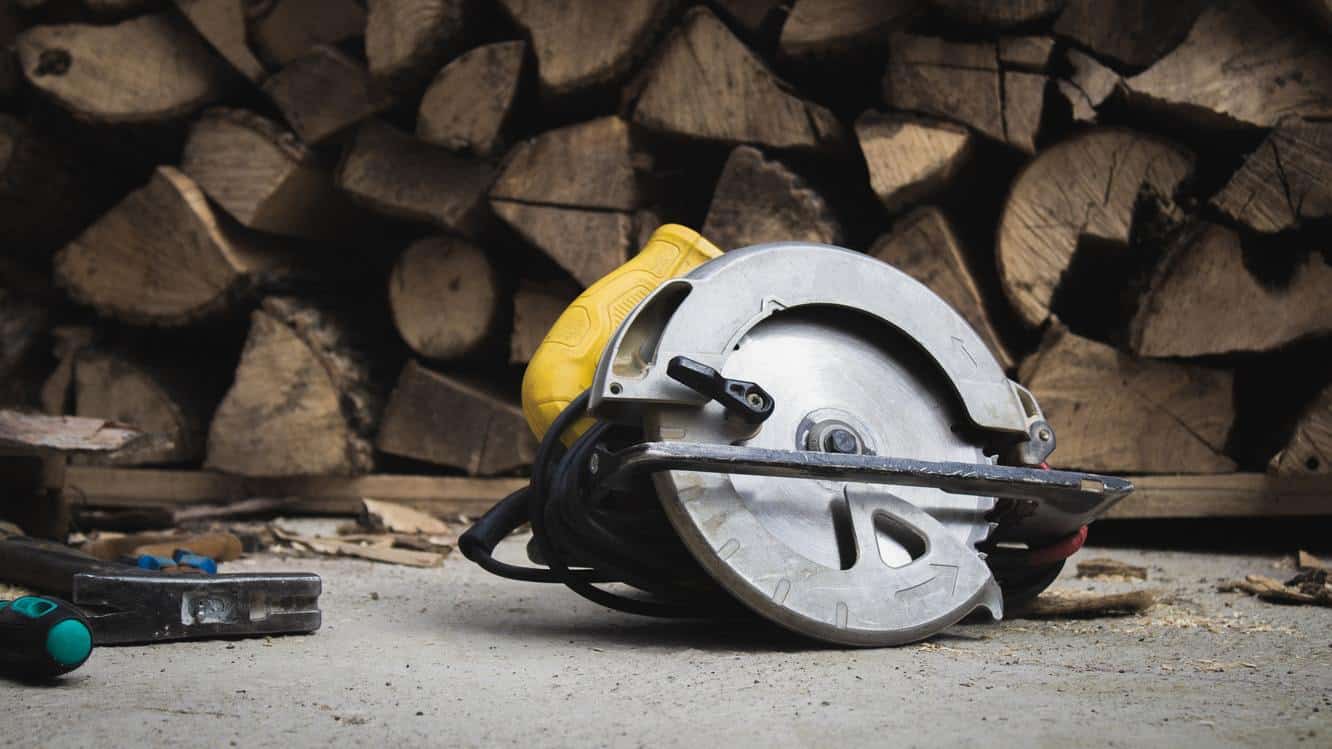 Step #2: Gather the tools and equipment
The next thing you'll need to do is get all the tools and equipment you'll need to build your fire pit, such as:
Concrete blocks, wall blocks, bricks or paving stones
Gravel
Fire bricks or metal liner
Stake
Tape measure
String
Spray paint, chalk or another marker
Tamp
Fire-safe mortar (optional)
You'll need other basic building materials as well, including:
Wheelbarrow
Shovel
Level
Base construction adhesive
Some fire pit projects (depending on the design and required materials) may need you to cut blocks or pavers to size. In that case, you also need extra items like a circular saw with a concrete blade.
Safety equipment is a must-have, too! This includes safety glasses, hearing protection and a respirator or safety mask.
Top tip: Clay fire bricks are ideal for building a fire pit as they can withstand the high temperatures of the fire.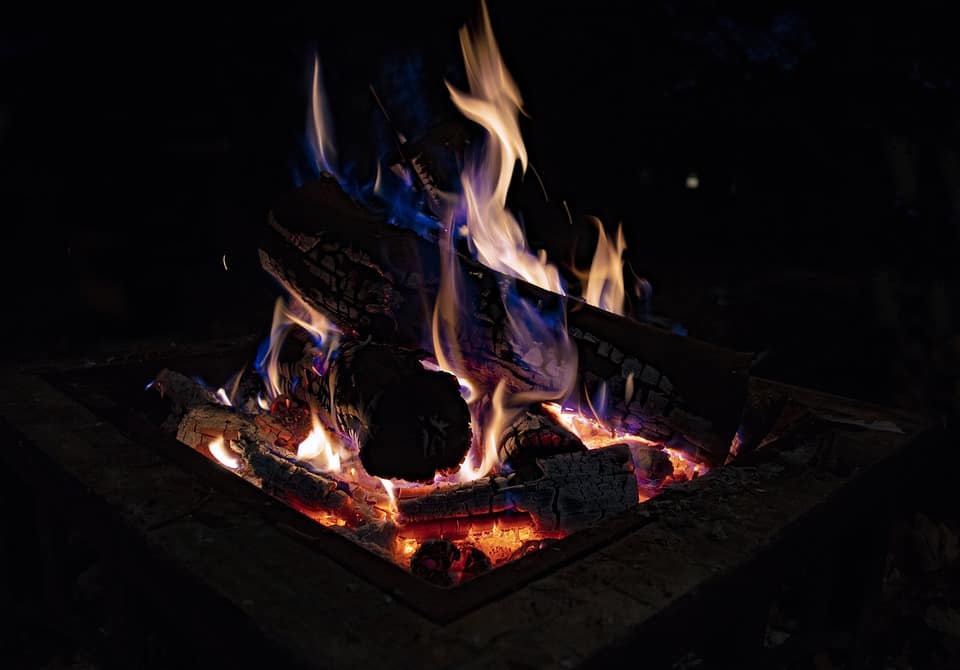 Step 3: Mark out the fire pit
Once you've decided on the style and size for your simple fire pit, mark it out. Then, lay down one level of clay bricks in a circle or square to mark the pit on the ground.
Suppose you're going for clay bricks; repeat this step to create an outer wall for extra stability. Use a shovel to dig in against the outer edge of the bricks to mark out the margin of the fire pit.
An alternative method is to drive a stake on the lawn or ground to mark the centre of the fire pit. Tie a string to the stake, extending out 18 inches.
Use paint, chalk or any marker that works to outline the outer circle of the pit. Use the string as the measurement to keep the circle (or whatever shape you went for) even.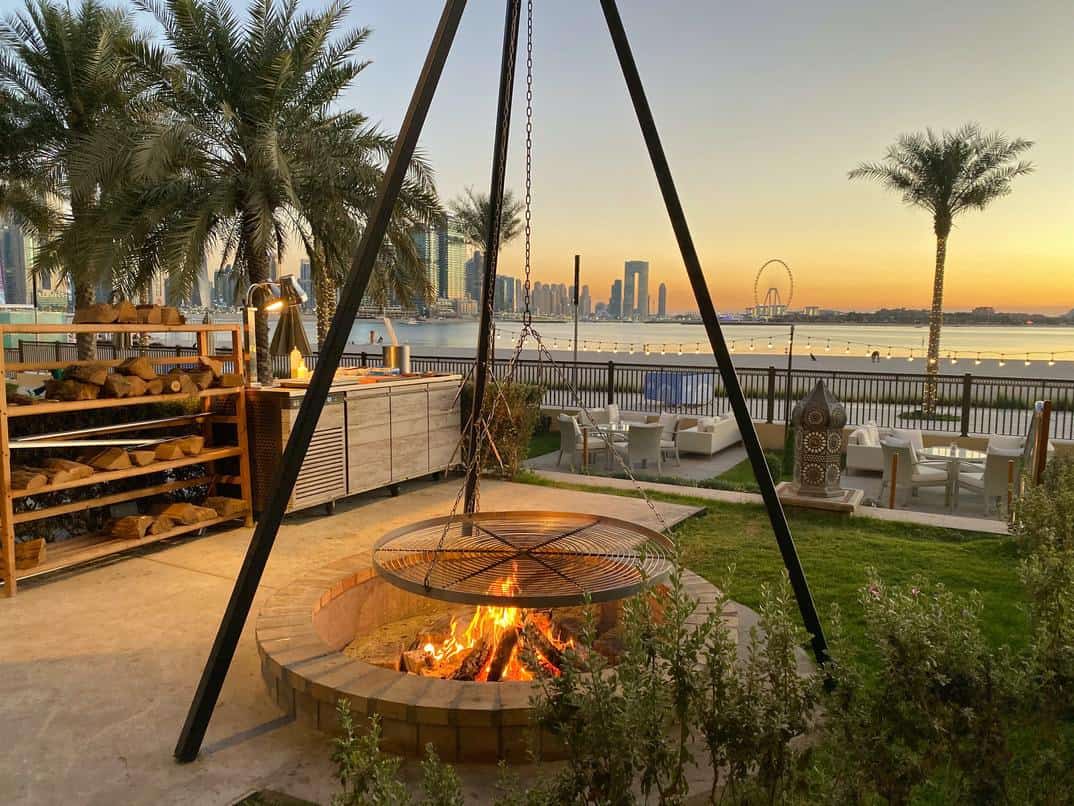 Step #4: Prepare the pit base
Remove the bricks and begin to dig out the grass inside the outline just created. You don't have to dig a lot, just enough to remove the grass, leaving only the soil.
Then you'll want to flatten the soil to get a level base for your fire pit. At this point, you can check it with a spirit level.
Step #5: Level the dirt
Use a tamp to level the dirt. This is a great hand tool that features a long handle and flat bottom intended for flattening surfaces.
Make sure you've made it even all the way across with your level.
Step #6: Pour in gravel and level
Your next step is to pour in the gravel until it's below the surface of the hole. Again, using the tamp, press down the gravel and level the surface.
This step may be easy or a bit complicated, depending on the size of gravel you choose. But the key here is compressing it enough so the gravel won't be displaced easily. 
This trick also ensures to provide an even surface for building your block wall on top.
Step 7: Lay the blocks
Lay your initial shape (such as a circular or square shape) of paving stones, bricks or blocks using your level. You may also need to place more gravel beneath blocks as you work to keep everything level.
Then dig out a small hole in the centre of the fire pit and fill it with small stones and gravel for drainage. Continue with your second and third layers of stones or bricks to complete the wall.
To relay the bricks along the outline you've dug, use a rubber hammer to ensure they're securely embedded in the soil.
Place each new layer of bricks at right angles to the one below to overlap any gaps. As you add layers, offset each brick to make a more stable structure.
Top tip: Check each level with a spirit level and repeat this until you are happy with the height of the fire pit. Around three layers should be fine.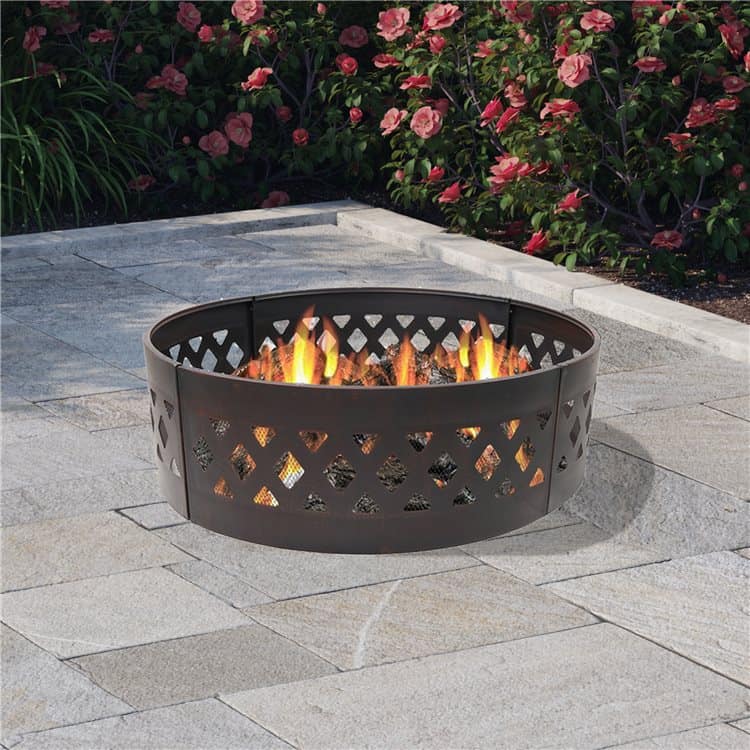 Step #8: Install fire bricks or fire ring
The pit and walls you've built with bricks or pavers are enough to use in your outdoor living space safely. But the extra effort of lining the DIY fire pit with either fire bricks or a metal ring guarantees to help the garden pit last longer.
Fire rings can be purchased on their own and start at around £49.00 at stores like BillyOh. Take a look at this BillyOh Alaska Metal Campfire Fire Pit Ring.
Quick and easy to use, this fire pit ring is excellent for smaller gardens. It also offers a perfect balance between size and price.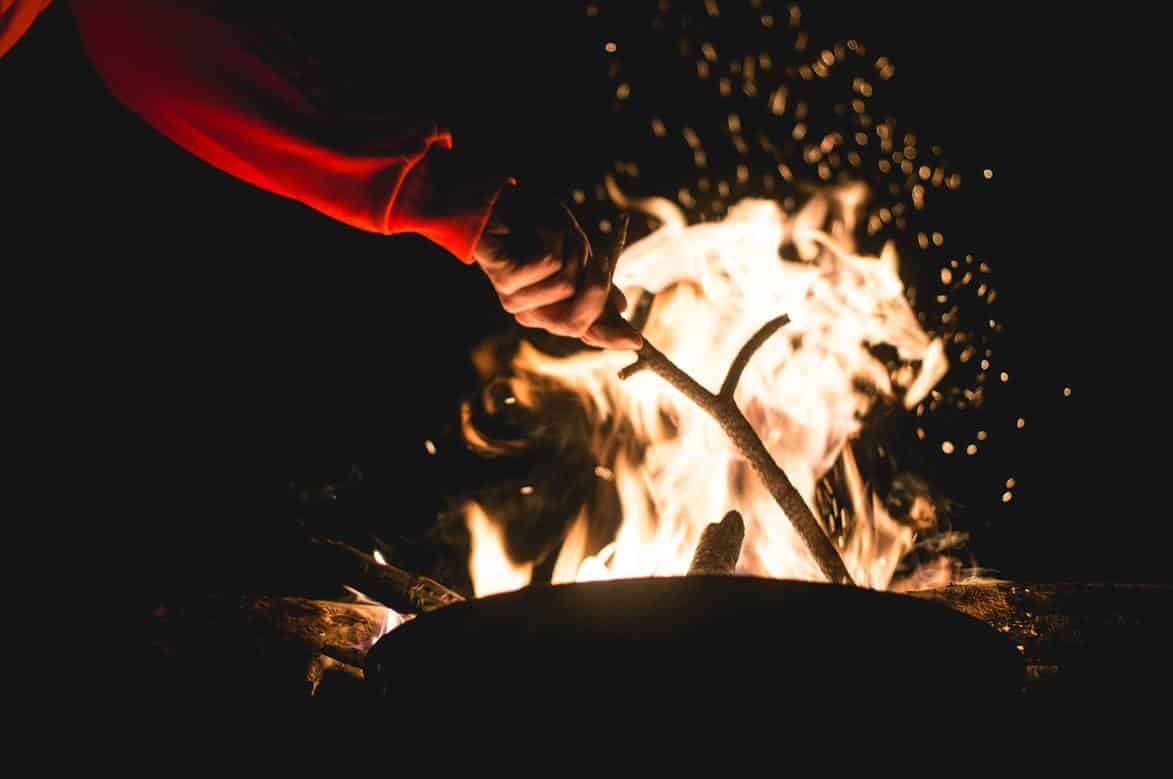 Step #9: Prepare your fire safely
Before starting your first fire in your DIY pit, you must be familiar with the fire safety procedures. You may keep a fire extinguisher nearby, or a garden hose, bucket of sand or dirt will do to keep the fire out in a hurry.
To light it up, start with some scrunched up newspaper in the middle along with some small sticks or kindling. Or use natural materials like a pile of tinder or wood shavings.
Start the fire with matches or a lighter and slowly add more sticks and then larger logs when it gets going. Never leave a fire unattended, particularly with small children or pets around.
Top tip: Keep the fire small, so it's more manageable.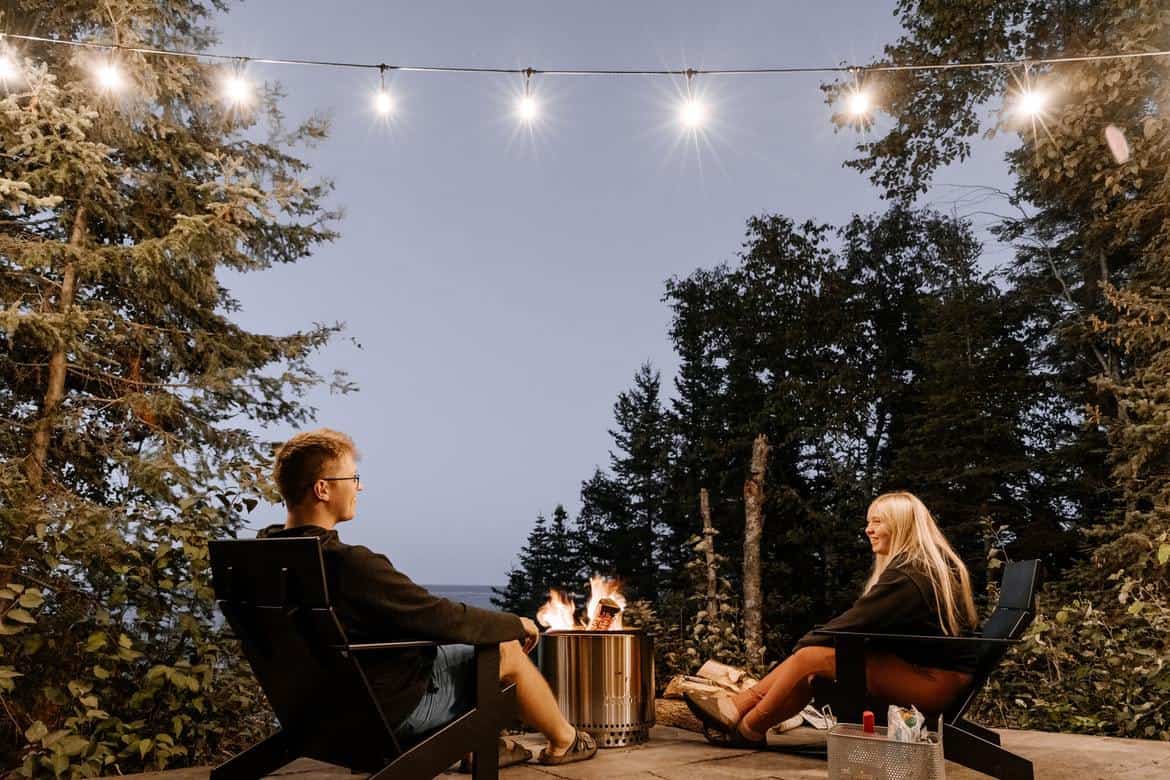 Cosy up Around Your Awesome Fire Pit
Now that you've built your fire pit, you can continue to spend time in your garden throughout the colder months. Cosy up with some blankets and roast some marshmallows for the winter season.
You can even create a tabletop (just like a fire pit table) out of gravel boards to cover the fire pit on rainy days. This can also serve as a table when the fire is unlit!
Round-up
Imagine this: you and your family spend the night in the garden, sitting next to a glowing fire pit. Your mind starts to relax as you feel the hypnotic effect of the flames on you.
Then you realise, "Hey! I made that fire pit!". Thanks to you, everyone is gathered around under a starry sky while captivated by the ambience of dancing flames.
Well, now is the right time for you to take the step and make this idea into reality. And we hope our simple guide will help you to do so!
Shop Fire Pits
FAQs
Generally, a layer of sand then you can top it with gravel, paving stones, or even bricks. Alternatively, you can use dirt.
A lighter or a match will suffice to start the fire. Or you can use a campsite fire starter to make the process a lot easier. Dry firewood or any type of wood can be your source of fire.
This depends on whether you have a portable metal or fixed stone fire pit. But permanent ones do need drains as this makes them easier to use, clean and maintain.