Make your work-from-home better for you with these stylish desk lamp ideas! The type of lighting you're exposed to while working can impact your mood and behaviour. Not only that, but it also affects your creativity and productivity.
Compact yet powerful, desk lamps are an essential ingredient for a good workspace. But with so many kinds of indoor lighting fixtures, it can be tough to decide what type is best for a WFH setup.
So we put together a list of our favourite ones that will make the daily grind a bit easier to manage. Discover our expert's top picks to light up your office pronto!
1. Sleek crane style
A sleek in design, LED desk lamp that stands out in the bronze metal finish. Its clean and elegant lines give this fixture a minimalist, architectural feel.
We like the lamp's simplicity, and you'd, too, if you want a slim and modern design that looks like a piece of art!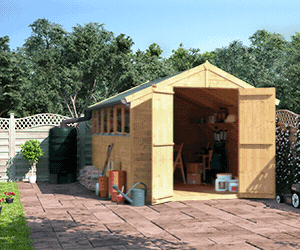 2. The mushroom lamp
These mushroom-looking lamps give off an enchanting retro trend. Interior lovers are falling under the organic spell of this magic fungi, and you need one on your desk too!
The charming design adds a playful touch to living rooms and bedrooms, mainly on bedside tables.

3. Nordic and industrial
This vintage-inspired desk lamp is designed with a modern and Nordic approach. It showcases a tubular metal body and wooden base with a bare bulb for an added industrialised touch.
We like how the bulb is exposed, punching a lot of light which helps brighten up a room by itself.

4. Made from rattan
Light and airy, natural materials circle around the lamp's shade. They bring warmth, texture and the right illumination to the workspace.
A beautiful table lamp made in a rattan like this is a perfect dose of boho-chic style. Plus, the sleek black base helps the modern lamp blend into all kinds of environments.

5. Retro glass floral
Add warm lighting to your space with an antique brass gooseneck on a base, paired with a gorgeous floral shade. Sleek and stylish desk lamp rendered in brushed metal.
Designed to cast light in a downward direction, the style is perfect for a traditional office.
6. Folding and with wireless charging
A feature-packed LED desk lamp with a Qi-enabled wireless charger. Most adjustable lamps like this give you control over light temperature and brightness.
We like that it does double duty as both a lamp and a charger, making it highly versatile and essential to desks.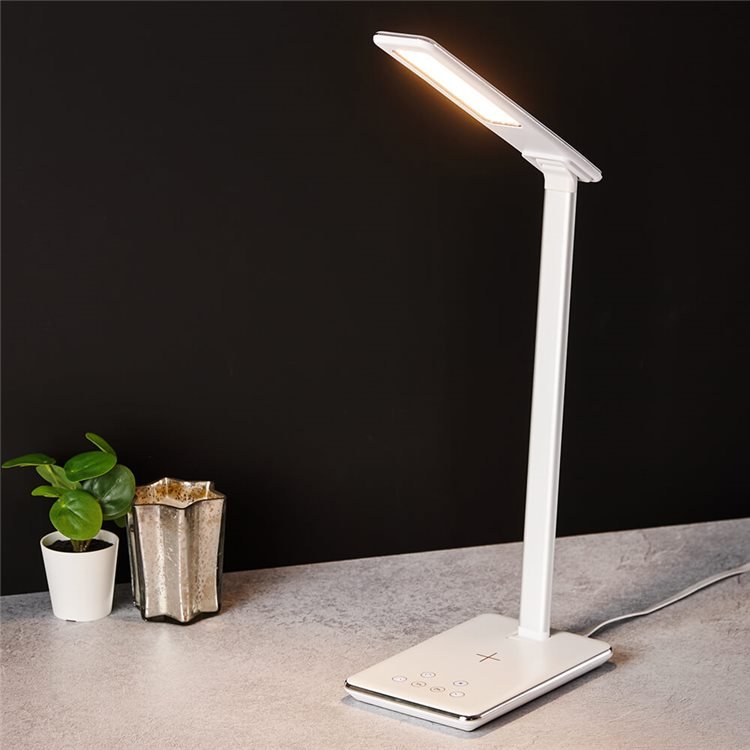 7. Forsa inspired
A simple desk lamp featuring a timeless design that suits most office decor. The lamp has three arm hinges, a tall spring-loaded arm that rotates 180 degrees, and a lamp head that rotates 360.
8. Turnbuckle
This design is perfect if you want something that blends the old with the new. The scrubbed bronze finish can give your desk an industrial touch.
The rustic style also has modern conveniences, such as built-in LED lighting and a USB port.
9. Ribbed glass
The ribbed textured, the petite profile, and they're made of smooth glass. The design is inspired by a Japanese lantern with a '70s disco ball twist.
What's not to love about ribbed glass desk lamps? They're quirky and modern. Whatever the reason, we're sold!
10. Metal and wood
This black metal and wood desk lamp bring a whole new perspective to home offices. The Scandinavian design allows it to work in both traditional and contemporary settings.
If you're working from home, the style approach can be used for reading important documents. Or typing on your laptop at nighttime.
11. Wooden swing arm
A swing arm desk lamp gives out a more concentrated and eye-caring glow. The flexibility adjustment points ensure you can find the perfect lighting angle.
This wooden swing arm lamp features a basic triple pivot design. It also has been updated to combine it with a contemporary feel. It makes an optimum lighting choice for work and study!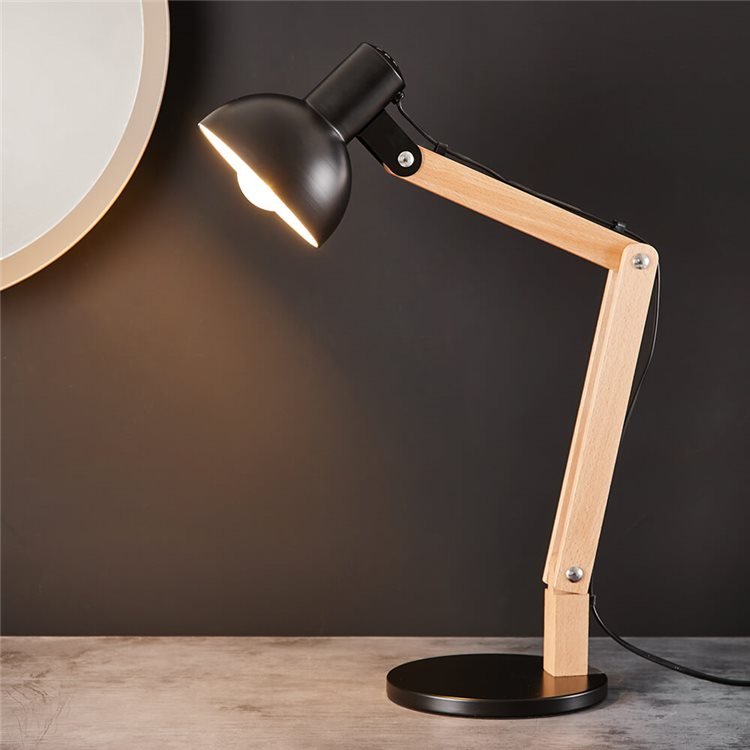 12. Curvilinear mid-century
An innovative desk lamp with a fresh take on the gooseneck silhouette. It takes its cues from mid-century design.
The style will look gorgeous whether it sits on your desk or graces your accent table.

13. Modern sphere
Sphere-shaped lamps emanate a relaxing and calm vibe as it resonates with the beauty of the moon. Perfect for your desk or computer table, get your break time started with a lamp design like this!
For versatility, opt for a model that doubles as a desk lamp and a wall sconce.
14. Cardboard
An ordinary material like cardboard can be turned into a unique task lamp. The design below shows a functional and interesting style; it almost didn't look like a cardboard piece.
Recreate this look, or look for a DIY cardboard lamp for the next weekend!
15. e-Reading lamp
e-Reading lamps help remove harmful blue light and flickering, offering a comfortable and safe reading on screen. A great example of this is the BenQ model, which features wide lighting and is 150% wider than typical lamps.
16. Z-bar lighting
Z-bar lamps have a cleaner profile that minimalists will still be drawn to. The barely-visible joints allow for greater articulation. 
This means the lamp can be folded up into a "stick" or stretched into limitless positions. The minimal design, high flexibility and compatibility of this lamp type is a big YES to us!
17. Clamp lamp
Popularised by Pablo Designs, the clamp lamp is re-imagined as a compact table model. Its natural brilliance and simplicity have captured the hearts of many, including us.
The unique compression fit clamp system allows for attaching to various table thicknesses. It also combines an ultra-slim LED light source.

18. Contemporary curved
Contemporary curved lamp designs make it an easy fit for modern office settings. The black tone and clean, sharp lines, like on this model below, can easily blend in with your existing decor.
What's more, it comes with a wireless phone charger!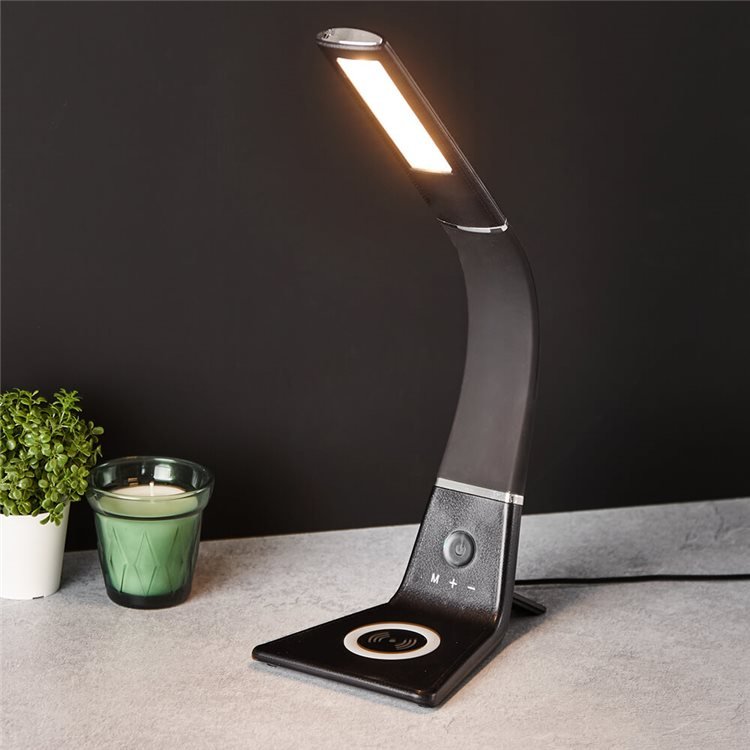 19. Faceted
Simple yet elegant, paired with a sleek antique brass base. This sculptural faceted desk lamp does double duty as a functional light and chic home decor.
Also ideal as an accent lamp, you can find it online in polished nickel finish.
20. Spotlight lamp
A spotlight-style lamp can cast a major glow on the tasks at hand. Most feature a pivoting adjustable shade, so you can direct the light wherever you most need it.

Round-up
Try taking a midday walk on a sunny day. And you'll experience firsthand how lighting influences your output.
The same goes for working on a desk with too much light brightness, let alone without one. That's where a desk lamp comes in.
A desk lamp provides task lighting, illuminating your workspace at hand. Whether the task is typing away on the keyboard or reading the fine print, you'll be able to see with ease.
We hope our desk lamp ideas will help you find a suitable light source for your home office lighting. This is only the beginning when it comes to functional and ergonomic desk lamps.
You can find more inspiration on our website! Feel free to read through the FAQs below and see if they answer your questions (hopefully, they do!).
Shop Rattan Garden Furniture
FAQs