Following our outdoor lighting ideas, we've also prepared a list of indoor lighting ideas for you!
Beautiful furniture and a strategic layout are important ingredients of a living room design. But you know what sets the mood? Lighting.
Lighting is one of the essential elements of a room as it can impact how everything else looks. A luminaire that transforms a space, both by the look of the lighting fitting and the glow it throws off.
This is why it's important to plan your lighting design and consider all the sources of light you'll need. Ahead, we're spotlighting the best indoor lighting ideas from the web.
Read on and discover these genius designs and visions that are sure to brighten your home in no time!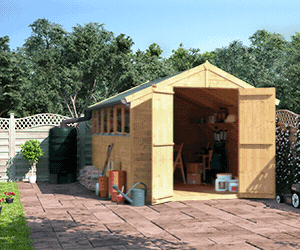 ---
Basic Types of Indoor Lighting
Before deciding on the lighting for your home, you need to understand the basics and their characteristics first. Each type is suitable for a particular space in the house.
---
1. Ambient lighting
Ambient lighting in living spaces acts as the main light source. It blankets the room in soft light while enhancing visibility.
What's more, it provides a far-reaching illumination effect. Have a look at this ambient lighting on the living room ceiling that brightens up the whole space.

2. Task lighting
This type of lighting works well in a contrast light setting. It's perfect for reading, typing or doing something at a close range.
It puts the spotlight on the task at hand, hence the name. A great example of this is a high beam table lamp in a low-lit room; it's more ideal than a high glare light all around.

3. Accent lighting
Accent lighting channels concentrated light at a focal point, setting the ambience. It offers a theatrical look by illuminating statement pieces and blurring plain areas.
Use one to highlight artwork, shelves, and architectural flourishes in your home interior.
4. Laser lighting
Laser lighting generates light found across a wide array of fitting types. It travels a long narrow beam, so it doesn't lose brightness and focus over distance.
It's the perfect home theatre setup for turning it into a sensational immersive experience.

5. Recessed lighting
A type of lighting that's contained inside the walls, ceiling, or floors. It's an interior design way of describing the lights that lay flush into a hollow opening in a ceiling. Further, it's an unobtrusive, effective way to light your spaces with class.

6. Foyer lighting
Foyers make the first impressions, and thus it's important to deck it with warm and welcoming lighting. Options like chandeliers can bathe the space in soft, golden light – creating an inviting look.

7. Track lighting
There's another way to direct light from your ceiling toward your floors, and that is through track lighting. Track lights are mounted to and stick out from the ceiling.
They point directly downward, making them ideal for illuminating hallways, kitchen countertops, etc.

8. Pendant lighting
A pendant light is a lone light fixture that suspends from the ceiling with one or more bulbs. It's sometimes called a drop or suspender. It's a simpler version of a chandelier – and more affordable!

9. Wall sconces lighting
Wall sconces extend from the wall, illuminating hallways and side tables. Some types don't require wiring installation, such as plug-in wall sconces.
Add this space-saving lighting to your entryway or living room to make a statement while providing ambient light.

10. LED lighting
LED lighting is best known as an energy-efficient alternative to standard light bulbs. LEDs are long-lasting, staying lit for thousands of hours. Most importantly, they diffract in all directions and bathe your room in a soft hue.

---
Go Beyond With These DIYs
DIY lighting projects aren't all complicated and time-consuming. Some designs are super quick and easy to recreate.
We pulled out some of the best DIY ideas from the web to help you have more options for home improvements.
---
11. Wine bottle lamp
Grab an empty bottle of wine and a lampshade to match it. And with a bit of wiring task and screwing in the light bulb, you've got yourself a lamp!
This is how most DIY bottle lamp projects turned out.

12. Rope cage hanging light
Bring graphic shape and organic texture to any room with pendant lighting made from rope. The material offers an industrial loft style and a vintage retro vibe. Recreate a design that involves metal, or stick to a simpler twine pendant scheme.

13. Tripod lamp stand
Tripod lamps are increasingly popular at high-end designer stores, but they tend to be heavy on the budget. But there's a low-cost option!
If you have an old tripod, consider making a DIY adjustable lampstand out of it. Not only will you save money, but you'll also add a stunning piece to your home.
14. Made from mason jars
Mason jars are widely used as home decorations, including as lighting fixtures. The DIY mason jar light will look fantastic in your bedroom, working space, living room, or even by the porch.
It's easy and cheap to make but so worth it!

15. Boho fringe chandelier
Attach embroidery hoops together using a waxed thread. Tie wax thread all around the top tier to hang the chandelier.
Then, attach the white tassel fringe to the tiers using hot glue. An easy take on the latest boho home decorating trend!
16. Wood wall sconces
In addition to our DIY pallet ideas, a wall sconce made from wood has been added to one of our favourites! With a few pieces of wood and one screw or nail, you can make these sleek wooden sconces for your walls.
17. Corner lamp
The dark corners of your room are where light is most needed. Don't let the corners of your home look dull; take this DIY attempt for a corner lighting solution.
All you need are a triangular plywood frame, lamp socket and cord, and clear acrylic.
18. Dollhouse-inspired table lamp
Got an old dollhouse? It's time to take it out from your storage and breathe new life into it, such as using it as a table lamp.
Use an existing lampshade and use the lovely house as the base. Have a look at this one!
19. Tree branch lamp stand
Simple yet attractive enough to make a statement piece in a living room or any room in your house. It's perfect to use as a reading lamp, a corner light, or a way to illuminate your bedroom.

20. Wood board corner light
Another great DIY wood lighting idea for indoors! Made of wood or pallet boards, you can recreate this design using strip lights. It's perfect as a corner stand, adding a classic yet modern touch to the space.
21. Globe hanging light
Light up your world with this clever globe pendant light! One can add a playful vintage touch to your space and brightens up any corner.
This DIY is simple, but it's more than just removing the globe from the metal stand.

22. Vintage camera
If you have an old and broken camera (especially one from a flea market), make a lamp out of it. The idea is to create a lamp out of the camera lens – simple enough. This guide will help!
23. Cheese grater
Cheese graters make a practical and eclectic lighting fixture. If you have a few new bulbs at home, give them a home with this concept!
The project includes wiring a few light fixtures through a board of wood. Once wired, hang the cheese graters as lamp shades.

24. Barn pulley pendant light
It turns out that a barn pulley can be more useful than moving hays.  This creation proves that you can make a unique sconce out of it for a fraction of the cost.
All you need are a vintage pulley, wiring and plugs for the light, a bulb, and some electrical work.

25. Pepper grinder and salvaged wood
If you look at this lamp, you wouldn't think it was made from a pepper grinder and salvaged wood. I guess that's the magic of DIY projects!
The broken pepper grinder acts as the body, and the one that covers the shade is salvaged wood veneer. Place the bulb, and you have a table lamp.

---
Unique Lighting Fixtures Ideas
From pendants and recessed to over-the-top statement lighting pieces, the options are endless! But here are our top picks (you'll surely going to love them, too).
Note: Include TrueShopping Lights Collection
---
26. Multi-tiered pendant light
Multi-tiered pendant lights are inherently modern. They're characterised by having two or more mini pendants attached to a single canopy or frame.
They also offer many styles to fit a variety of interior design schemes, either in a linear row or cluster form.
27. Modern chandelier
Modern chandeliers are known for the state-of-the-art style they originate. They also focus on creating furniture both aesthetically pleasing and functional. Unlike mid-century styles, their innovative design and minimalism are perfect for modern homes.

28. Paper shade concept
Paper shade pendants are affordable; at the same time, they look elevated and sleek. A simple statement lighting that emits a soft glow, ideal for living rooms, dining areas, and entryways.

29. Origami bird lights
This bird-shaped light is made to look like a folded origami, illuminated from the inside. Designed by Umut Yamac, the sculptural sconce is made from actual synthetic paper.
A lighting fixture like this will look amazing in a minimalist home setup.
30. Iconic sputnik chandelier
Sputnik chandeliers were inspired by the first artificial Earth satellite, the Sputnik 1. The satellite was a polished metal sphere with long radio antennas, hence the design of the chandelier.
This dining room is a great example of how versatile a sputnik chandelier can be!

31. 3-headed floor lamps
A three-tiered arc lamp that adds character and provides abundant light sources, setting the tone for the room. The wide windows offer natural lighting, which also helps make the space open.
32. Whimsical approach
A magical addition to your cottage garden concept, this hanging branch fixture looks so dreamy. Offering a whimsical winter scene, it'll also look charming for summer. Just replace the colour of the ornaments and add more greenery.
33. Woven rattan pendant light
Rattan has been a part of interior home design, especially in Asian countries. Along with wicker and bamboo, they are natural fibre lighting pieces that are both stylish and versatile. 
Take this woven rattan pendant light as an example. Add it to your living room, providing texture and architectural interest to the space.

34. Funky man mini pendant
Cue the Mission Impossible music! The small humanoid lamp design is like a little man climbing – it's simply cute and playful.
This mini pendant light is truly a quirky find and humorous, which kids and adults alike will love to have!
35. Moon sconce
Opt for a sculptural sconce that doubles as artwork to spice up your living or bedroom room wall. Take this moon sconce, for example. It emboldens a minimalist lighting fixture with added drama and interest.
36. Shell-like drum pendant
The thing we like about drum pendants, particularly these, is they add intrigue to the interior. In a wide living or dining room, illuminate the space by adding multiple pendant lights.
Here, the shell-like drum pendants match the massive seashell decor piece on the table.
37. Artful ceiling fixture
You can have your own mini-exhibit in your living room with this artful ceiling light alone. It creates a focal point with such details that bounce the light to a dazzling effect. It transforms the room into a cosy and devious sanctuary effortlessly.

38. Bold statement design
Table lamps can be as bold as chandeliers and other lighting fixtures. So choose bold designs with sculptural shapes and interesting textures like these. Add a style statement to your console table even when the light is switched off.
39. The symmetrical approach
The combination of glass and black metal has a look of strength and elegance about it. Offering a rustic yet modern-ish look, these symmetrical pendants result in a well-distributed elegance.
The symmetry approach is a smart trick to use if you want to create smart-looking rooms.
40. Chandelier fan light
This lighting design is also known as a fandelier – both a ceiling fan and a crystal chandelier. With retractable fan blades, the fan and the light can be used separately.
This eye-catching fandelier is a focal point itself. Even unlit, it still serves its purpose, making the room well-ventilated.
41. Rattan table lamp
Looking for unique-style desk lamp ideas? This rattan table lamp will surely look great and functional in your bedside table.
A beautiful table lamp made in a rattan like this is a perfect dose of boho-chic style. And the sleek black base helps the modern lamp blend into all kinds of environments.

42. The Papilio wall lamp
This stylish wall lamp features a white glass sphere mounted behind a metal screen.
The design is quite simple but what makes it eye-catching is the mixture of materials and forms. A must-have fixture on your wall with lots of character and strong identity!
43. Jewel pendant light
Truly an exquisite and unusual lighting fixture with a distinctive design. The Jewel pendant light features a double-crossed arch and a delicate look overall.
It can be used as a single standalone light source but also in threes, fours, and tens.
44. Drip-drop
This drip-drop style takes wall lamps to the next level! It shows clean, minimalist and versatile design, with a sleek base ideal for modern settings. Some designs come with a tiny accent table where you can put an ornament with a spotlight on.
45. Delicate garden flowers with petals
This chandelier is inspired by a delicate flower with petals. A design like this is always appreciated for its appearance and innovative impact. And by looking at this amazing piece, it's easy to understand why.

46. Hanging hook-like light fixtures
Some indoor light designs can double as decorations and even focal points. One example would be this sculptural pendant lighting with three geometric archetypes.
The overall look puts an emphasis on the sinuous, delicate lines and fluid. Its modular lightness and elegance create the perfect balance.
47. Quite futuristic
It's simple, sleek and quite futuristic with its subtle light effect. The structure is made of aluminium with a lacquered black finish and an LED light source.
Perfect for any angle and integrating it into different contexts and decors.
48. With complicated but appealing details
A chandelier needs to stand out while providing sufficient lighting for the room. Finding a design that does it all with a hint of art on it can be tricky.
But this unit for Linea has everything you need in one chandelier. It's a statement piece with a striking sculptural design and enough light source.
49. Mytilus pendant
A pendant lighting inspired by the bottom of the sea, with its structure resembling the majestic waves. The spherical light source is veiled by the stainless steel mesh. 
It gives off a very artistic and mysterious aura, which will look amazing to the living rooms.
50. Vintage with a hint of modern minimalism
This simple and elegant design reminds us of vintage glass lanterns with a hint of modern minimalism. The diversity gives this chandelier a balanced and harmonious appearance.
If you want to add interest in your minimalist patio setting, amaze your guests with this design!

Round-up
Garden lighting helps create the perfect ambience for outdoor living spaces. So does indoor lighting, setting the right mood in living rooms and throughout the house.
And when looking for ways to upgrade your home decor, good indoor lighting ideas should be at the top of your priority list. The suitable luminaire will keep your entertainment space well-lit, stylish, and functional.
We hope our guide will help you develop a successful lighting design and brighten your home for the coming year and beyond. Feel free to check the FAQs below to answer more of your questions!
Shop Indoor Lighting
FAQs