Do you want to make your backyard look like a resort? Well, with these paving ideas together with some garden furniture, you'll be able to transform your space from average and plain to pure luxury.
To keep the resort-style appearance you may be looking to recreate, there's a variety of materials that are attractive enough to act as focal points across the yard. Take a closer look at our curated ideas below and turn your outdoor space into a resort-inspired retreat in no time!
1. Silver grey porcelain
Something to make your deck look bright all day and dark and calm during the night.
2. Sandstone
Modern-looking material, perfect for a driveway.

3. Nero porcelain paving
Create a bridge between your house and your garden relaxing spot.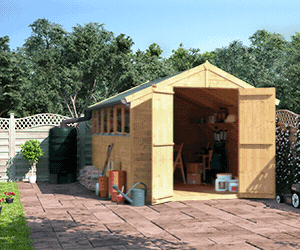 4. Silver grey sandstone
Great for the kids to run outside.

5. Indian sandstone
Achieve that modern-looking yard with some Indian Sandstone tiles.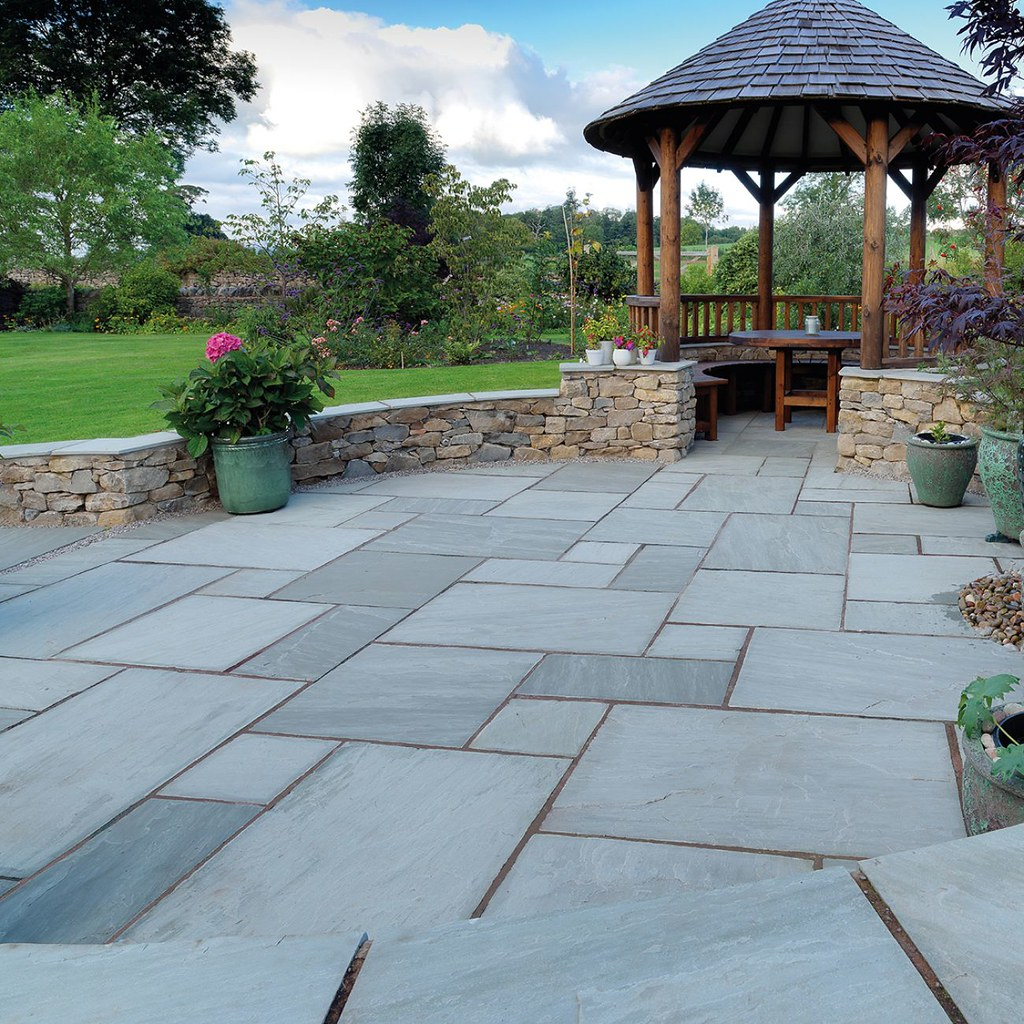 6. Madera paving
Some white porcelain and wood make an excellent combination for a relaxing spot in the backyard. You can add this style to your list of fire pit ideas as well.

7. Porcelain timber driftwood garden
Perfect for a driveway and the borders of your garden.
8. Queens park garden
The owners of this garden in Queens Park used wood and bricks to recreate a rustic appearance.

9. Black porcelain paving
Black porcelain serves many purposes. The first is looking awesome to floor a small backyard with.
10. Modern garden with fire pit
A bridge of sandstone connects the house with this small, relaxing space with a fire pit.

11. Modern outdoor lounge
Ivory squares with pebbles and light-coloured furniture look amazing together.

12. Stylish backyard
A gazebo focal point across the garden paved with light porcelain.

13. Garden fossil sandstone
Create some simple benches with sandstone and some bricks.

14. Stone path
For a path that borders the house, stone is a very good choice, giving that antique feel.

15. Modern porcelain paving
This dark porcelain with rocks on the side brings up an oriental vibe for your modern backyard.
16. Contemporary courtyard garden
A paved courtyard featuring a massive well as a focal point.

17. Chevron grey porcelain paving
With some white walls, porcelain can be arranged into shapes and patterns for an amazing look.
18. Small family garden
Use some grey stone as the flooring for your backyard dinner table area, and combine it with natural or artificial lawn.

19. Galaxy sandstone paving
A small, three-level garden with some galaxy sandstone and artificial grass.
20. Raised garden beds
Brown porcelain for the deck and some pebbles for the raised garden beds fit perfectly in this garden.

21. Modern steps
Combine modern-looking porcelain steps with grey paint to achieve a minimalist look.

22. Long aspect paving
Looks like wood, but it's actually stone. Way more durable and comes in different tones of grey.
23. Granite paving slabs
Granite makes a great pair with some yellow floor lights, to bring up that modern aspect.

24. Luxury garden patio
The perfect mix between wood, black and white porcelain in this backyard bar.
25. Outdoor lounge with grill
Bright sandstone for your outdoor lounge looks amazing both in day and at night time.
26. Stepping stones with gravel
A budget-friendly solution to revitalise your backyard.

27. Rotunda
You can also rearrange some stones to create cool designs, such as this rotunda.
28. Modern backyard
Ivory always recreates a modern-looking environment.
29. Timeless entrance
Just some stones and pebbles arranged spectacularly.

30. Border paving
Too fond of your grass? Don't pave the entire backyard, only the borders.
This concept would look amazing if you have a long garden.
31. Sandy white porcelain paving
Beautiful white porcelain paving. Add some couches and create a relaxing outside lounge to spend the nights.
32. Granite slabs
Granite and pebbles are a perfect replacement for plants and are way cheaper to maintain.

33. Old town paving
Opt for a traditional-looking brownstone to bring the appearance of an old town. Only that it's actually in your backyard.
34. Stairway with graceful curves and pavers
Add a stairway on a garden slope designed with graceful curves. The style creates a sense of intrigue, rather than a straight up-and-down path.
The pavers are simple concrete squares and placed evenly into a bed of pea gravel.
35. Black pebbles paving
The unique shape of this small patio uses black pebbles. Succulents and drought-tolerant perennials will thrive when planted around the perimeter.

Round-up
So there you have it, some incredible and imaginative garden paving ideas.
Paving can transform the look and feel of any garden, so it's worth spending some time looking for inspiration for your garden. And we'll be regularly updating this post with more ideas and inspiration. Until then, why not click the button below to see where your paving could lead you?
Shop Rattan Garden Furniture