The more burners, the better right? A sure-fire sign that you should invest in a 4-burner gas BBQ right away!
When it comes to gas grilling, you can't just disregard the number of burners. For one, they contribute a lot to the entire cooking performance and process.
While gas grills are favoured for their versatility and flexibility, even so, further decisions have to be made. For starters, how many gas burners do you need?
The beauty of 4-burner gas barbecue grills is they have a larger cooking space. But they're more than that; they have additional features that make them more competitive than their 2- and 3-burner BBQ brothers. But they still might not be right for everyone – they could be too much or even not enough.
If you think this number of gas grills match your needs, then you're going to love what we have to offer! And of course, this post also gives you everything about 4-burner gas BBQ grills.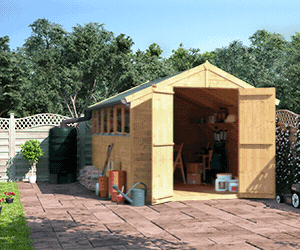 ---

---
Key takeaways:
While there's a wide range of BBQ cooking options, such as charcoal, electric, many favour a  gas barbecue grill – and for good reasons.
4 burner gas barbecue grills are also loved for their durability, cost-effectiveness, and user-friendly.
The more burners, the better! But having four heat zones is more than enough to help you cook and prepare more food all at once.
Some classic 4 burner grills come with an integrated side burner. This handy side feature is usually attached to the side of a gas barbecue grill, perfect for sautéing and prepping delicious grilled food.
Other than this key feature, look for more bonus factors which we'll talk about later on. Are you ready for your next gas BBQ purchase?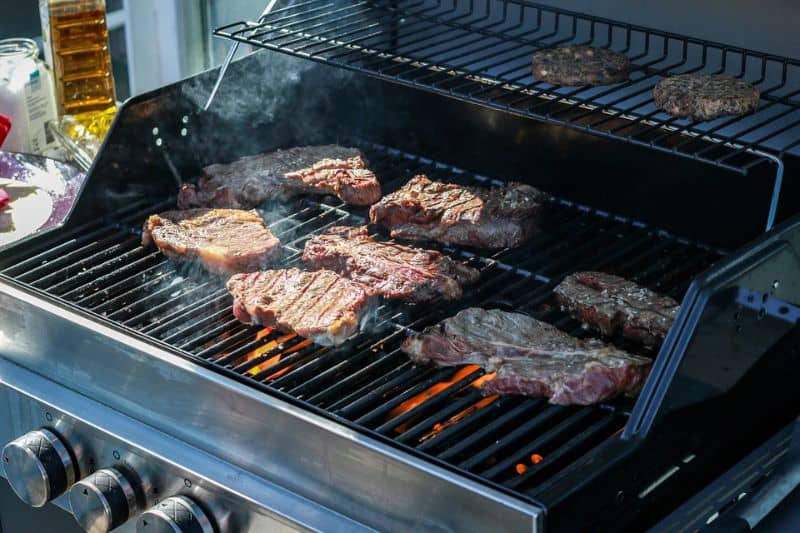 What Is a 4-Burner Gas Grill?
When it comes to burner gas barbecue grills, you have quite a few burner options apart from fuel type. A standard gas barbecue grill usually comes with only two (2) burners.
But now, you'll find a model that has three, four, and as many as six burners. The number of burners is a highly desirable feature that buyers look into.
In accommodating big backyard bash or even small but festive ones, a classic 4 burner grill would be more up to the task than a 3-burner unit.
You can divide the 4 burners into two zones for more balanced heat distribution. The first zone can be the high heat output: direct cooking/grilling.
If you have various foods to grill, such as kebabs, streaks, and chicken pieces, you can cook them in this zone.
You can use it for indirect cooking (indirect grilling) with low heat for the second zone. It's ideal for cooking tougher meats as the slow cooking process cooks the food thoroughly.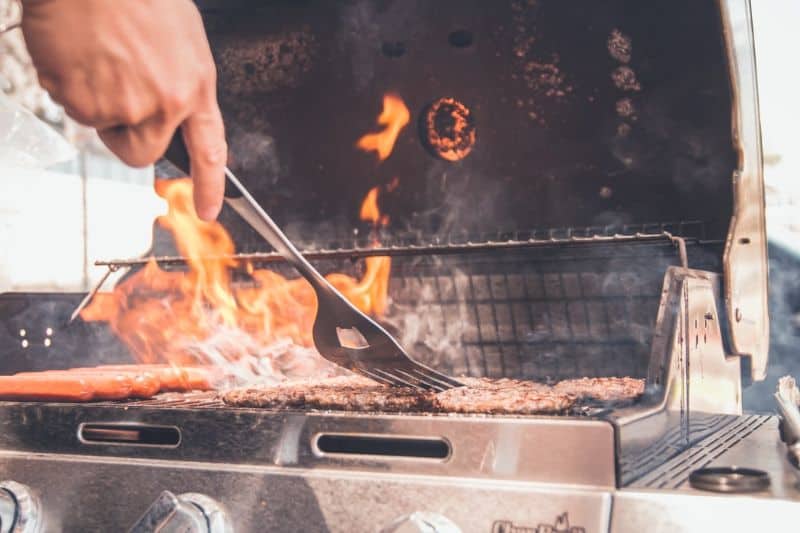 The burners
The highlight of a gas BBQ grill is the burner itself. When it comes to burners, they can influence your overall cooking performance.
These burners are found under the cast iron cooking grates. They are the key feature that allows you to grill or cook along with the additional side burner.
Not only do the they provide the primary heat source to your grill, but also they are responsible for controlling the cooking temperature. With a classic 4 burner grill, you can either have hot, medium, or low-temperature zones.
Simply control the temperature depending on your intended cooking options or method.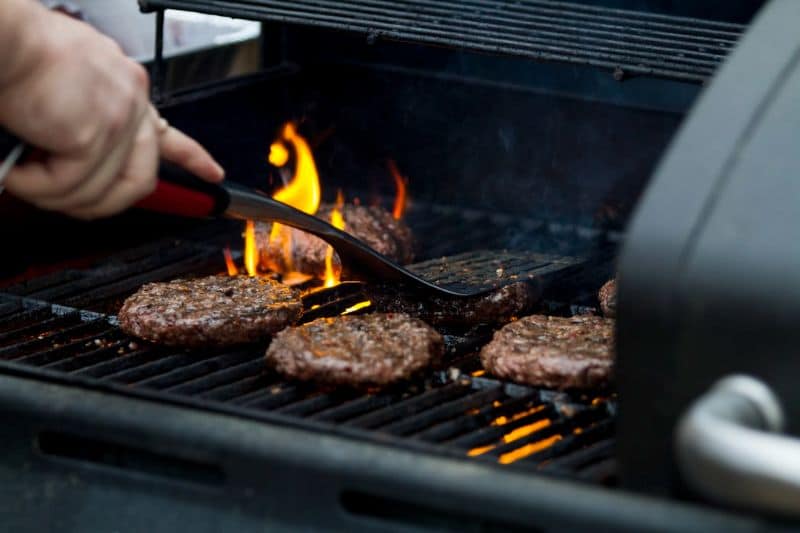 Temperature control
One of the characteristics that make a 4-burner gas barbecue grill superior is its flexibility with temperature control. The more burners you have, the more control you have!
High-quality grills like 4-burner units deliver the perfect balance in terms of heat zones. You can set two burners to high temperatures for searing and the other two to low temperatures for indirect grilling.
Then again, you can independently use each for a different temperature. And you're in even more luck if your grill comes with a side burner!
While having a high-heat and a low-heat zone, you can set the side burner for any side dishes such as veggies, corn, potatoes, to name a few.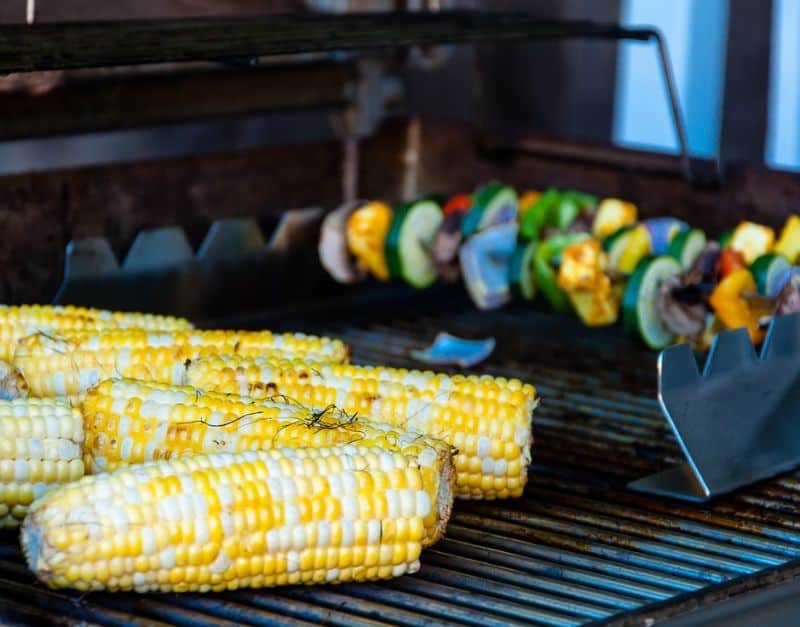 Cooking space
A gas grill with four burners will obviously give you more room than a three gas burner grill. So ask yourself:
Will you be using the grill for cooking small meals for a family barbecue party, or you're going to be mostly cooking for a large number of people? Whatever your case is, you might think about going for a four gas burner grill. After all – it's better to be safe than sorry!
For one, it'll be sufficient to do the job and cater for everyone. Another thing is it contains more square inches, which means extra inches of cooking space for you!
This lets you prepare more food, such as chicken, steak, even vegetables, all at once. Considering your food prep time could be cut in half, your family and guests could be enjoying their meal in no time!
As for you, you can have the best barbecue experience!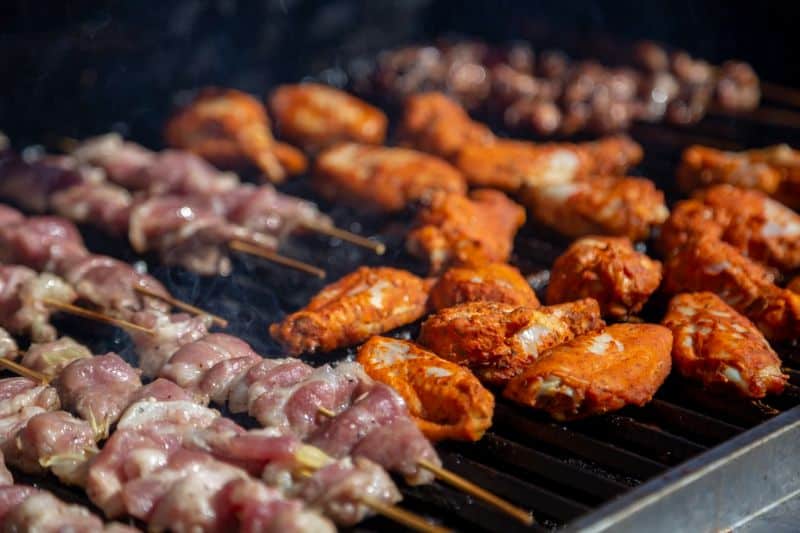 Fuel consumption
More burners may have been a perk, but it also meant higher fuel consumption. So when shopping for burner grills, you might want to look at the BTU rating of each burner.
This specification is the easy way to get an idea of how much fuel the model you wish to buy will consume per hour. A 4-burner gas barbecue grill would generate more BTUs per hour, thus consuming more fuel than a 3-burner grill.
But a 5-burner grill would consume more fuel in an hour, due to having more burners. Top tip: If you want to know how to calculate the fuel consumption of your gas grill, this article is a good read.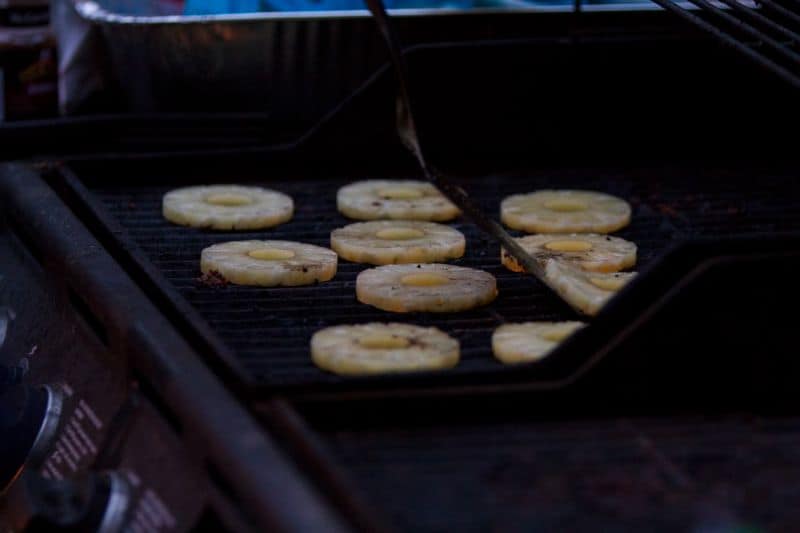 Versatility
On top of convenience, gas grills are also known for their versatility. A gas burner grill can be used not only for grilling but also for:
Steaming
Searing
Rotisserie cooking
Even baking
As mentioned earlier, the more burners you have, the more recipes and dishes you can cook simultaneously. So, if you're using a 4-burner gas BBQ & side, you'd be able to cook two to five dishes at once.
It'll give you the right amount of space for outdoor cooking. What's more, since you can control the temperature for each burner, you can cook every meal or side dish at its ideal temperature.
You don't have to worry about over-or under-cooked results anymore. A 4-burner grill would make it easier to whip up a four-course menu in no time!
Note: Then again, it still comes down to your preference if you need to grill many recipes in one go.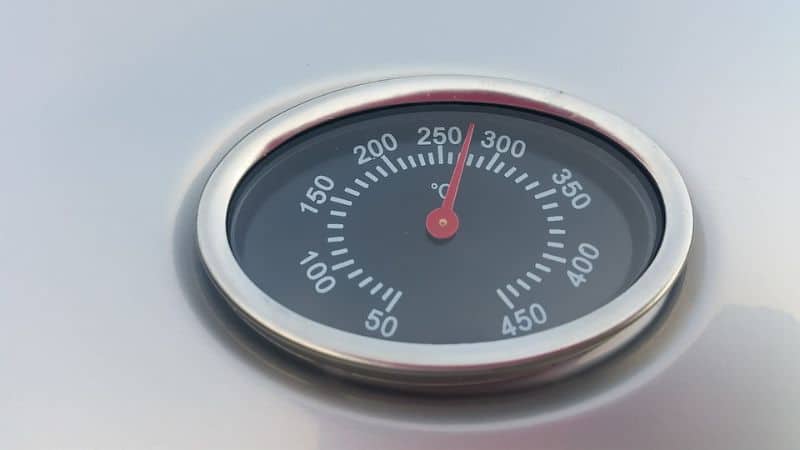 Other features to consider
The material determines the overall quality of a grill. The ideal material for a gas burner grill is stainless steel or cast iron.
Stainless steel with seamless construction and welded joints are usually sturdier than those assembled with nuts and bolts. This type of material is also known to regulate the cooking temperature and reduce flare-ups effectively.
Moreover, grills made of stainless steel allow for even heat distribution, resulting in evenly cooked foods. Most importantly, steel burner grills are known to last longer.
Castor wheels also make the grill easy to manoeuvre around the patio or outdoor space.
Investing in a gas grill with side burners is also a smart decision. For one, you'll gain extra inches of cooking space for sauces or side dishes, e.g. sautéing veggies.
These side burners can also act as a warming rack, keeping your side dishes/food warm.
Next, opt for grill units with at least a 10-year warranty. Burners tend to be the most replaced part. A burner with a ten years warranty should last longer than those with no guarantee.
Most importantly, take note of the stability of a grill for everyone's safety. Avoid those models with sharp metal corners and edges.
Check the handle; your knuckles or fingers shouldn't be too close to the lid. While flame flare is normal, the greater the distance between the stainless steel grate and the burners, the fewer the flare-ups.
Now that you know all the important factors of a 4-burner gas grill, you're all set to get your gas BBQ 4-burner!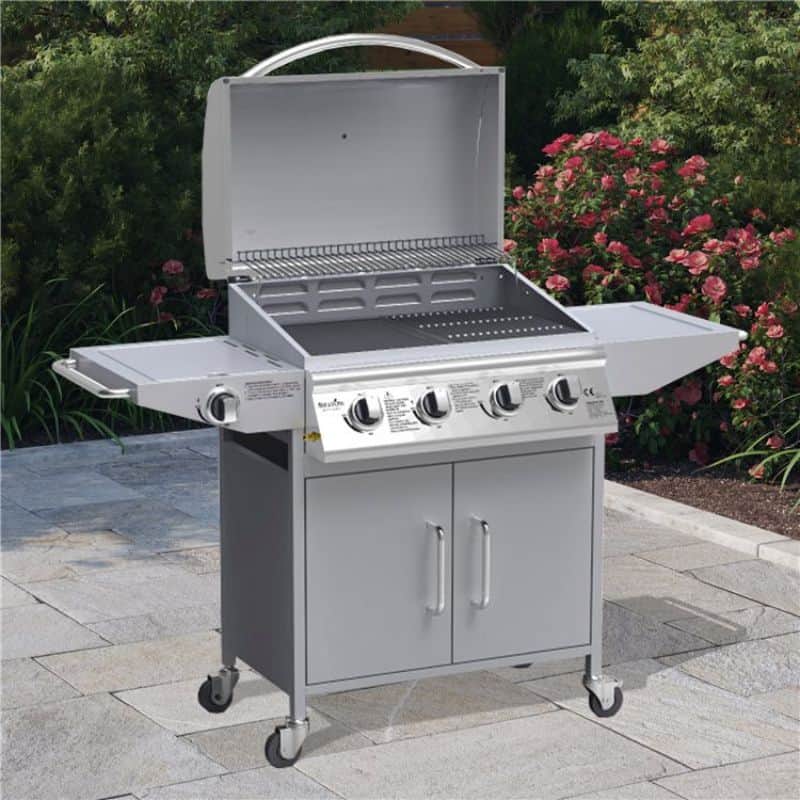 Best 4 Burner Gas BBQ: BillyOh Huntsville 
If you've decided on getting a 4-burner grill, the Huntsville is one of the best four-burner gas grilling models to consider. You'll be impressed with the overall specs this model has, starting with the sturdy construction.
With its cast iron with matt enamel, this sleek and stylish is not only easy to clean but is sure to complement any garden setting. The cast-iron material also offers increased durability.
Like stainless steel, this material can withstand harsh weather conditions, too. Plus, note that the bars and the burners are also made up of stainless steel.
The highlight of this grill is it has four large cooking zones and a handy side burner. Featuring four burners, it allows you to adjust the temperature of each burner individually.
Perfect for preparing pan cooking, the added convenience of this side burner means you can make everything for your feast in one place!
The split grille design makes it easy to prepare various dishes. One side is a searing cast-iron plate, the other porcelain cooking grid.
There's more! The dual-fuel gas barbecue has a built-in convenient side table. This extra feature offers extra space for preparing food as well as keeping utensils and condiments while cooking.
The handy cabinet (storage cupboard) underneath provides storage space for storing essentials, including:
Cooking utensils
Plates (including grill plate)
Gas bottle
Removable grease tray
Extra butane gas
Extendable warming rack
Other design insights include:
Compatible with propane & butane gas
Temperature gauge on the hood
Includes a PVC cover to keep your BBQ shielded from any weather throughout the year, as well as a hose and regulator
Get the BillyOh Huntsville 4-burner for only £389.00!
Shop BBQs
FAQ