The perfect BBQ doesn't exist without our list of BBQ accessories ideas.
The grilling season is here, and it's time for you to earn that 'grillmaster' title. Fire up your trusty BBQ and bring your barbecue game to the next level with these essentials!
Our team has put together a list of BBQ accessories ideas to get your grilling humming.
1. Gas BBQ universal regulator
Gas BBQs work like gas stoves, and they need a regulator to work completely. It controls the gas flow, regulates pressure, and serves as a safety feature.
A gas regulator typically has a gas hose attached, connecting to the grill.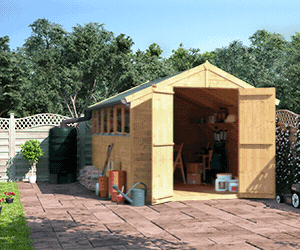 2. Meat thermometer
This is the best tool to determine if the meat has been cooked to its safe internal temperature. A small, prong-type device designed to have the probe in the meat during or after cooking.

3. Grill press
A grill press is a flat weight usually made from cast iron with a soft grip handle for comfort. It's a handy tool that presses away unwanted excess meat fat – perfect for searing steaks or making smashed burgers.
4. Chimney starter
The quickest way to get your coals ready starts with this simple yet amazing tool. A cylindrical metal tube tool that gives you the nostalgia of charcoal grilling!

5. Busting brush
A busting brush is a long-handled brush for applying oil or sauce to food on the grill. Usually made from premium silicone bristles.
A great tool for meat, veggies, and anything else that needs a splash of extra juiciness.

6. Heavy-duty tongs
A pair of BBQ tongs work like an extension of your arm when flipping or turning foods on the grill. Usually made of metal, stainless steel or plastic with a scalloped tip for better grip.

7. Rib rack
Expand your grilling capacity with a rib rack, a tool that lets you cook ribs in a vertical orientation. It provides the perfect positioning for basting but also helps drain off fats.
8. Meat shredding claws
Shaped like claws, meat shredders are made from metal or heat-resistant plastic. This BBQ tool is the answer to perfectly shredded meat without the mess and headache of knives and forks!
9. Wood grill scraper
The latest trend in keeping your grill surface clean! It is an alternative to the old metal wire brushes. Never worry about your grill brush leaving bristles behind again!
10. Hot plate liner
A hot plate liner works like a non-stick protective layer between the barbecue and the grill. It is designed to keep your BBQ clean, preventing foods and grease from sticking to the hot plate surface.
11. Rotisserie kit
There's a variety of rotisserie attachments that can accommodate a range of grills up on sale. This kit allows for roasting meat right on your grill. A rod is used to rotate meat over a fire until it's cooked.
12. Himalayan salt BBQ plank
A hand-carved platter of Himalayan salt perfect for searing meat – a built-in seasoning, you say! The crystalline content ensures perfect heat distribution throughout the entire cooking surface.

13. Pizza pan
No outdoor pizza oven? No problem! A large ribbed non-stick pan with a soft grip handle is the perfect tool for baking pizzas on the BBQ.

14. Kebab skewer rack
Any grillmaster will tell you the secret to great kebabs is even cooking. Let this clever stainless steel rack do all the work for you!
Load up the skewers with slices and cubes of your favourite barbecue grub, then place them on the rack.

15. Electronic butane gas lighter
A long-neck designed lighter that can reach stacked firelighters beneath unlit BBQ coals. A safer tool option than using a normal lighter where your fingers could be at risk from flames.
BBQ Accessories Ideas: Round-up
You don't need to go overboard with your grilling equipment. Otherwise, you might complicate what can be a simple cooking process.
Instead, a few must-have BBQ accessories ideas will really up your grilling game. Our list of ideas is guaranteed to help you get the most out of your outdoor grill!