Are you a grill enthusiast looking to take your culinary skills on the road? If so, you're in for a treat! In this blog, we will discover the best locations where you can fire up your portable BBQ. Get ready to ignite your taste buds and experience the thrill of cooking in the great outdoors!
Backyard Bliss

Hosting a BBQ party in the comfort of your own backyard is undeniably convenient. No need to pack up and travel; everything you need is just steps away. Picture this: the tantalising aroma of grilled foods and the laughter of loved ones gathered around. Sounds perfect, doesn't it?
To ensure a safe and enjoyable grilling experience, there are a few tips to keep in mind. First, position your portable BBQ on a stable, non-flammable surface. Make sure the location is away from any overhanging trees or structures. Maintain a safe distance from flammable materials, such as wooden fences.
Equally important is familiarising yourself with local regulations for outdoor cooking. For one, neighbourhoods may have specific restrictions. So it's crucial to stay compliant and respectful of your community.
Now, let's talk about ambience. Transforming your backyard into an inviting barbecue haven is easier than you might think. Consider adding cosy seating areas, string lights, and vibrant outdoor decor. Don't forget to provide ample shade and ventilation, ensuring everyone's comfort.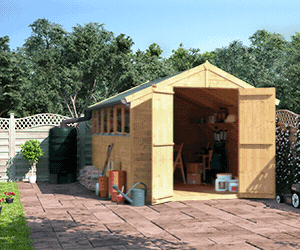 With your backyard BBQ haven ready to go, it's time to gather your loved ones and fire up the grill!
Beach Bonanza

Imagine the sun-kissed shores, the sound of crashing waves, and the salty breeze in the air. Now, add the aroma of grilled delights to the mix. You've got beachside grilling, a truly memorable experience! Taking your portable grill to the beach surely adds an extra layer of fun to your seaside adventures.
The portable BBQ must be suitable for sandy environments. If you haven't invested in one yet, opt for a compact, lightweight, and sturdy model. Look for features like easy-to-clean surfaces to simplify post-grilling cleanup.
However, beachside grilling requires some safety considerations. Before firing up your BBQ, be mindful of the wind direction. This will help prevent any hazards or discomfort for fellow beachgoers.
Cleanup is also important. Ensure you dispose of charcoal or ash properly in designated bins. Leave the area as pristine as you found it. Remember, beachside grilling is a privilege. Learn to respect the environment and the enjoyment of others.
So pack your sunscreen, beach towels, and a portable BBQ grill. Head to the sandy shores for a beach bonanza filled with delectable flavours a BBQ can offer!
Park Picnics

(Image Credit: Freerange Stock)
There's something magical about picnics in public parks. The lush greenery, the laughter of children, and the chance to reconnect with nature. And what better way to enhance your park picnic experience than with a sizzling BBQ?
Before you pack up your portable BBQ and head to the park, research park regulations. Obtain any necessary permits, if there are any. Some parks may have specific guidelines regarding open fires or outdoor cooking. Comply with these regulations to maintain a safe and respectful environment for everyone.
Planning a successful picnic requires some preparation. Pre-cook any marinated meats or vegetables to reduce cooking time at the park. Pack essential equipment like tongs, spatulas, and grilling utensils. Consider bringing along portable tables, chairs, and picnic blankets even.
With your research done and permits in hand, venture to the park for a memorable BBQ experience!
Camping Cookouts

Oh, to experience the joy of grilling with the wonders of camping and immersing oneself in nature! Portable BBQs are the perfect companion for camping trips. They allow you to enjoy the flavours of grilled meals even in remote locations.
Safety is paramount when grilling while camping. Always follow fire safety guidelines. For one, keep your BBQ at a safe distance from flammable materials. Respect camping site rules regarding open fires and cooking equipment. This will help preserve the natural environment and the enjoyment of fellow campers.
As for recipes, camping-friendly BBQ options abound. From hearty burgers and grilled sausages to flavourful skewers and foil-wrapped vegetables. There's no shortage of delicious meals to prepare over the campfire. Top tip: Pack essential spices, marinades, and seasonings to elevate your camping cuisine.
Embrace the magic of grilling while camping!
Tailgating Triumphs

Pre-game grilling has become a beloved tradition. Sports fans gather in parking lots to indulge in BBQ while cheering for their winning teams.
But setting up a portable BBQ for tailgating requires some strategic planning. Opt for a compact and lightweight grill that fits easily in your vehicle. Consider models with features like foldable legs or wheels for convenient transportation. Arriving early ensures you secure a prime parking spot and enough time to set up your grill.
When it comes to tailgating essentials, food ideas abound. Think classic favourites like burgers, hot dogs, and bratwursts. Spice things up with marinated chicken skewers or juicy steaks. Make sure to pack essential condiments, buns, and toppings to customise your creations. As for accessories, bring along spatulas, tongs, cleaning tools, and a meat thermometer.
Be aware of any tailgating regulations or restrictions that may apply. Some venues have specific rules regarding open flames, cooking equipment, or alcohol consumption. Familiarise yourself with these guidelines to ensure compliance and a smooth tailgating experience.
So, gather your friends, don your team colours, and get ready for a tailgating triumph!
Round-up
The possibilities for taking your portable BBQ grill are endless. From the convenience of backyard bliss to the sandy shores of beachside bonanzas. The serene ambience of park picnics to the rustic charm of camping cookouts. And, of course, the spirited atmosphere of tailgating triumphs. Overall, your portable BBQ opens up a world of grilling adventures!
Here at BillyOh, we stock a range of portable grills and barbecues for a range of purposes and needs. Whatever you're looking for, we've got it all here, so visit our website and find your grill style.
Shop BBQs