Do you want to know the secret to keeping your rattan garden furniture in good shape in the long run? It's pretty simple, and we're here to share the magic touch with you.
Like any outdoor furniture sets, rattan sets are subjected to dirt, spills, and stains. The daily use of the furniture can also result in wear and tear.
In due course, all these factors can leave your rattan garden furniture looking dull and outdated. And if it gets that far, you'll only be left with one choice: purchasing a new rattan set (check out our post on the best rattan furniture sets if so!).
Otherwise, you could always learn how to clean and maintain your rattan furniture. Which do you think is going to be better for you in the long run?
Not only is buying a new set not always the solution, but it's also not the only choice you have! Instead of replacing your current rattan furniture, just follow this guide to show it some love and bring it back to life.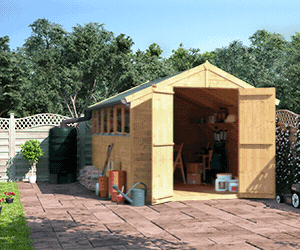 And the best part? You can do all of this without breaking the bank.
Roll up your sleeves and prepare your brushes!
Key takeaways:
Rattan garden furniture starts at an accessible price point

Rattan offers customisable and space-saving solutions with

rattan cubes

and

corner sets

Most importantly, rattan furniture sets are easy to clean, repair, and restore

Caring for Your Rattan Garden Furniture
A cleaning routine will keep your rattan furniture looking great. This is true regardless of the material, whether it's cane, wicker, or synthetic rattan.
An occasional quick clean works wonders. In contrast, covering them when not in use prevents fading.
If your rattan sets come with cushions, a bit of maintenance is also required. In general, the key steps to cleaning rattan garden furniture are taking care of:
Cushions

Crevices (including the body of your rattan pieces)

Covers (including glass tabletops)
What do you clean rattan furniture with?
For cleaning materials or solutions, you'll need the following:
Dishwashing liquid

Warm water
As for cleaning equipment and tools, here's what you'll need:
Pressure washer (optional)

Buckets for water (or garden hose)

Duster

Rubber gloves

Soft cloths

Toothbrush

Upholstery brush

Vacuum

Can you wash rattan furniture?
Yes. This is an effective way to get rid of the dirt, trapped dust, and other grime in your rattan set.
If you're considering jet washing it, make sure it's on a low setting or use a low-pressure attachment. Plus, don't get too close to the rattan when spraying.
Otherwise, it could snap the rattan threads, be it a genuine or synthetic rattan. This can be a real headache, especially if you have natural rattan furniture.
Doing a full clean routine like this at least once a year is advisable. This will keep your rattan furniture set properly maintained throughout the summer.
As for the cushions, they should be cleaned only when necessary. If you're keeping them outdoors, be sure to bring them in if not in use.
Keep the cushions covered and provide special care as they're also susceptible to wear and tear. There are also cleaning codes you need to consider, which we'll talk about later.

How to Clean Natural Rattan Garden Furniture
The process of cleaning rattan furniture can be painstaking if you don't know what you're doing. Luckily for you, we're going to outline it all below.
For one, you have to be gentle with your brushes to prevent fraying and splintering.
Another tip is to allow for extra drying time. Keep in mind that natural rattan isn't intended to withstand excessive moisture. It may stretch or break down under wet conditions. Similarly, too much moisture can cause even synthetic rattan to weaken and split!
Brushing and dusting
Begin by removing all cushions. Then use a soft-bristled brush to remove dust and dirt that has settled on the surface.
A toothbrush is especially useful for those hard to reach places, such as the crevices and grooves in the weave. 
You'll want to get as much of the stubborn grime as possible off before you even think about wetting the furniture. You can use a vacuum (or even an air compressor) to loosen residual dust.
Or else, this dirt will just become trapped once it comes into contact with water.
While you're dusting, check for mould on the arms of the furniture or beneath the seat cushions. Then apply a spray that's 50% hydrogen peroxide and 50% water to these areas and let it begin to absorb. This acts as a great anti-fungal spray.
Top tip: Always opt for a soft-bristled brush or soft cloth to protect the rattan's surface from wear. If you own natural wicker furniture, dusting makes for a good cleaning routine.
Applying cleaning solution and washing
Place 4 cups of warm water and a teaspoon of dish soap in a bucket or bowl. Collect only the bubbles and use a sponge or soft cloth to apply them on the surface.
Allow the cleaning solution to drip between the weaves. Then prepare the second bucket and fill it with fresh water for rinsing out.
A garden hose can help you do the rinsing part a lot easier and faster. But you'll want to make sure the nozzle is set to a gentle mist setting.
And rinse it gently, not on a jet setting. (You already know what happens to your rattan furniture otherwise!)
Top tip: Soap can fade the colour of the rattan. With this in mind, we recommend only adding a drop to your bucket of water.
Drying
Blot the rattan furniture with a dry towel to absorb some of the water. Allow the excess to drip and air dry. Leave it alone for at least 24 hours in a dry area with excellent air circulation.
Once completely dry, put the cushions back on the seat.
Top tip: You can use a hairdryer to dry the furniture pronto, but we'd advise against drying it in direct heat or sunlight. Chances are, the fibres will dry out, which also can make the furniture itself brittle and prone to cracks.
Here are a few natural rattan cleaning tips that you might find helpful:
Applying furniture polish can help enhance and protect the appearance of the rattan. Do this once dry and clean

A coat of lacquer or shellac after a thorough cleaning can also help maintain and improve the look

If there's any lost moisture from within the core of the strands, apply boiled linseed oil

After cleaning, consider adding rubber foot protectors to prevent splitting or breakdown below

Cleaning your rattan garden furniture weekly is advisable. Or at least monthly. A more thorough, annual cleaning is also recommended

Cleaning Synthetic Rattan vs Natural Rattan
Synthetic rattan garden furniture lasts much longer than natural rattan does. Even so, it can show signs of wear and use due to daily usage.
Well, the good news is that you can reduce the appearance of weathering through regular cleaning.
Bird droppings, pollen, and weather don't do nearly as much damage to synthetic rattan. And whilst rain can help get rid of this debris, cleaning is still necessary.
Brushing and drying
Start by dusting the furniture with a soft-bristled brush. Focus more on the back, legs, and underneath area as they tend to collect dust out of sight.
Applying cleaning solution and washing
Next, prepare your cleaning solution: water mixed with dish soap. Use a sponge or soft cloth dipped in soapy water to treat the surface.
Scrub tough spots, such as pesky bird droppings. You can also wipe the synthetic furniture with a pH-neutral detergent to get any tough dirt or grime off of it.
It's up to you how you plan to get into the crevices in the weave. But don't be scared about being a little rough with it; unlike genuine rattan, you can use some elbow grease.
Some hidden dirt will harm natural fibres, but not synthetic rattan.
Rinse the furniture with a garden hose. Again, using a pressure washer isn't recommended, as it can damage the coatings and finishes.
Be sure to spray at different angles to cleanse the collected dirt and pollen in the weave. Then your rattan furniture set should be good as new!
Drying
You can keep your synthetic rattan pieces in direct sunlight to dry. This, in fact, can help prevent the furniture from getting mouldy.
This may seem counter-intuitive, as UV rays can damage natural rattan furniture. Yet, in the case of high-quality synthetic rattan strands, each piece is engineered with UV protection.
Cleaning Synthetic Rattan vs Natural Rattan
It's clear that synthetic rattan furniture is much easier to clean than natural rattan.
For one, when stains like red wine get onto your synthetic rattan, it's not a big deal at all. Unlike natural rattan, synthetic strands are not porous.
Meaning, you can wipe or rinse off the substance without leaving a mark.
Although the cleaning process isn't so different, there's still much more to consider with natural rattan. No wonder why many homeowners are transitioning to artificial rattan outdoor pieces!

Signs Your Rattan Garden Furniture Only Needs Cleaning, Not Replacement
There's a perfect time to buy new rattan furniture. But the same also goes for cleaning it!
So, how do you know your rattan pieces only need a bit of TLC? Listed below are the signs that your furniture requires cleaning and not replacing.
Note: These signs are particularly true for rattan sets with cushions or covers.
Pet hair all over the cushions
Most rattan garden furniture comes with seat and back cushions. And these cushions are usually favoured by pets for napping on!
We all know how a pet, be it a dog or cat, can shed so much. It can be so frustrating to see their hair all over the furniture. Let alone sit on it.
But this is something that can be worked out with cleaning. With the help of a vacuum or a lint roller, this can eliminate all those nuisance pet hair.

Mishaps, spills, and stubborn stains
Another enemy of rattan garden furniture is stains, usually caused by spills that are left to dry out. Then again, this is solvable with cleaning.
Removing them right away or as soon as you discover them will definitely help. But you can only hope that the stain hasn't become permanent yet.
Calling a professional cleaning company might be an option. Yet, this will cost a lot more than doing it on your own.
Instead, why not create a DIY cleaning solution? Start by combining equal parts water and vinegar in a small bucket.
Note: Always check the manufacturer's cleaning recommendations first.


Here are some of the cleaning codes you'll find on furniture or upholstery:
W

– Use a water-based cleaner on the fabric or upholstery. Using an upholstery fabric steam cleaner for removing dirt and stains is advisable

S

– Use a solvent-based cleaner. The fabric or upholstery is for dry-cleaning only

S/W

– Using water or solvent-based cleaners are safe for spot cleaning stains

X

– The furniture can only be cleaned with a vacuum
Unpleasant smells or odours
On top of pet hair and stains, your rattan garden furniture may also attract odours. It could be from your pets, spilt food and drink, or everyday use and wear.
In some instances, these issues tend to leave an unpleasant smell. Deodorising your rattan cushions may do the trick.
Like with stains, white vinegar also has antibacterial properties. Meaning it works well for getting the smell out of cushions.
Again, if you think you can eliminate the odour with cleaning, don't consider replacing them yet!
The bottom line
Don't give up on your rattan garden furniture set, including the cushions! When your outdoor set starts to age, deep cleaning could be the solution.
Not only is it effective yet affordable, but most importantly, it can restore your outdoor pieces to their former glory.
There are more ways than buying a new one, indeed.
Repairing or Restoring Rattan Furniture
Spills and cracks can cause natural rattan furniture over time. In contrast, broken strands can happen in synthetic rattans due to getting snagged on sharp objects. But synthetic rattan sets are much tougher and more durable.
Fret not because these issues can be fixed with repairing and restoring. The process isn't that tricky; you can follow the steps below to mend your furniture right away!
Repairing splits and cracks
Natural rattan fibre can become dry over the years, resulting in splits and cracks. Applying boiled linseed oil can help to restore the damaged area of the furniture.
Use a large paintbrush to spread the oil on the surface for easy absorption. Then wipe the rest away with a soft cloth.
Do this at least once a year.
Repairing broken strands
Broken strands can be repaired by covering the defective part with epoxy resin. With a sculpting tool, form the resin material to match the look of the surrounding rattan edges.
Leave it to set and harden for at least 24 hours and in a well-ventilated area. You may have to paint the surrounding area to blend in.
Resin and paint also work well for fixing scratches on synthetic rattan furniture. All you have to do is fill the scratch with resin and leave it to dry for 24 hours in a ventilated area.
Then paint to match with the surrounding synthetic rattan fibres.

Painting rattan garden furniture
The easiest method for this task is using spray paint.
Once the furniture is clean and dry, apply a thin primer coat. Next is to use 2-3 thin layers of your chosen colour. It could be the same colour as your current furniture, or something lighter or bolder.
Be sure to give the paint enough time to dry between coats.
Restoring synthetic rattan garden furniture
Synthetic rattan furniture is UV-resistant, and shouldn't fade. But if your outdoor set is looking faded or damaged, then it could be the perfect time to restore it.
Feel free to follow these steps below:
Use a garden hose to remove all ingrained dirt and mould

Prepare a bowl of warm water mixed with liquid dish soap

Wipe your rattan furniture with a soft cloth

Fill any scratches or broken strands with epoxy resin

Leave to dry for 24 hours in the open

Paint any resin to match the rattan colour
Round-up
Rattan garden furniture could be the investment of a lifetime. And with UV- and weather-resistant properties, you can have an outdoor furniture set that lasts a long time. But even durable synthetic rattan isn't immune to wear and tear.
But sometimes, a bit of cleaning is all that it takes. Take a moment after each use (especially combined with pets, drinking, or eating) to follow the steps in this guide. Then, deep clean your rattan furniture using the steps above to extend its usage life.
Considering using rattan furniture covers when not in use or over the winter. Spending a little effort is way better than spending money, don't you agree?
And if you're cleaning up your rattan garden furniture ready for a BBQ, why not check out our guide to cleaning a BBQ as well?
Shop Rattan Garden Furniture
FAQs