Have you heard about garden furniture sets with a fire pit? This unique concept combines the warmth of a fire pit with the comfort of outdoor furniture. To give you an idea, join us as we explore more about this practical piece. We'll also explore the exceptional collection offered by BillyOh, so don't miss it!
Are you ready to elevate your outdoor gatherings to new heights?
Garden Furniture Pit with a Fire Set

Outdoor entertaining has experienced a surge in popularity in many UK homes. A notable addition to this trend is that of a garden furniture with a firepit. It's a furniture piece that seamlessly integrates fire pits into its design.
As the temperature dips during cooler evenings, the fire provides warmth and comfort. This extends the time spent outdoors. But this innovative combination not only adds warmth and ambience to outdoor spaces but also serves as a focal point for gatherings. It fosters cosy conversations and creates memorable experiences during cooler evenings. Moreover, it sets the stage for intimate conversations and storytelling with loved ones.
The functionality of garden furniture with the warm glow and crackling sound of a fire pit. It becomes the central gathering spot for outdoor gatherings overall. What else could you ask for?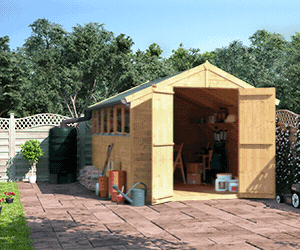 With one, you can transform a regular outdoor space into a cosy year-round oasis.
Exploring the Benefits of BillyOh Fire Pit Furniture Collection
In this section, we'll explore the benefits in more detail, focusing on BillyOh products. Browse through and see how these pieces can enhance your outdoor space.

Phoenix is a versatile addition to the garden furniture pit with a fire set collection. The weather-resistant finish adds an extra layer of protection. It is designed to withstand the rigours of outdoor use, making it a reliable choice for years to come.
The versatility of this model is truly impressive. With its 3-in-1 design, it effortlessly transitions between a fire pit, a BBQ grill, and an ice pit. Gather around the cosy fire, host a delicious BBQ, or keep drinks chilled during summer soirées. This fire pit has got you covered!
Its square shape and sleek design also add a touch of contemporary style to your outdoor space.

The fire pit table is designed to withstand the elements, thanks to its weather resistance. The tiles used on the tabletop are visually pleasing and provide excellent durability. These, overall, ensure long-term performance with minimal maintenance required.
Versatility is also a key feature, serving as both a fire pit and a functional tabletop when not in use. This dual purpose allows you to switch between a cosy fire pit and a table.

Say hello to this luxurious addition to BillyOh's fire pit furniture collection! This set creates an outdoor dining experience like no other.
Sicily is crafted with high-quality synthetic rattan and a robust frame. This material is stylish and resistant to weather conditions. Such a finish also further enhances its longevity, requiring minimal maintenance.
The built-in fire pit is highlighted, which levels up the dining experience. The fire pit can be ignited, providing warmth and ambience during evening meals. When not in use, it can be covered, converting the table into a regular dining surface.
Creating the Perfect Outdoor Setting
Here are some tips to help you choose the perfect fire pit furniture set:
First, consider the size of your outdoor space. Measure the area where you plan to place the furniture to ensure a proper fit. Opt for a piece that allows for comfortable seating and free movement around the fire pit.
Next, consider the style and aesthetic of your outdoor area. Choose furniture that complements the existing design elements. These can include architecture, landscaping, and decor.
With the BillyOh collection, you can find a perfect match for your taste. Thanks to the modular design and customisable features, the pieces can be arranged to adapt to various occasions.
Round-up
A garden furniture fire pit sets the ideal ambience for gatherings and relaxation. Lucky for you, BillyOh offers a wide range of options to suit various needs and preferences. To explore the full range of options, we encourage you to visit the BillyOh website.