If you have been thinking about going organic for some time now, and wondering when the time to do so should be — then the only and perfect answer is now.
Though there are a lot of ways to extend your growing season especially in temperate climates, greenhouses can be the best option. Some techniques stretch your opportunity of planting and harvesting to a few months but this approach can prolong the growing season to become all year round.
Gardeners and organic farmers surely know a thing or two on the use of greenhouses in making the most time to plant. However, this thorough guide into what you might be losing or might be doing wrong on the case of utilizing the fullest capacity of a greenhouse will be a great read for a long-term benefit.
https://www.facebook.com/billyohcom/photos/a.589771101071136/1408602332521338/?type=3
How Greenhouses Work
Benefits of Greenhouses
Types of Greenhouses
How to Locate a Greenhouse
Keeping Your Greenhouse Operational Throughout the Year
How Greenhouses Work
History-wise, greenhouses are built exclusively for the elite during Roman times to cultivate exotic fruits and vegetables for wealthy families.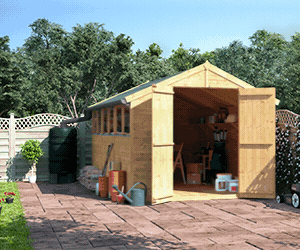 As time passed by, man found this technique a measure of control over nature. We began reproducing our crops out of season; sparking the imagination and inspiring the emergence of modern methods in erecting structures that are devoted to organic farming.
At present, greenhouses mainly extend a plant's growing season to a few weeks or months. However, they can also create a complete micro-climate that makes up a successful substitute for the plant's native environment.
In a nutshell, greenhouses are efficient because they make avid gardeners control the environment inside an enclosure instead of manipulating all the variables in growing plants outdoors.
The most modern of these greenhouses developed by research facilities around the world are using controlled environments to recreate a specialized ecosystem based on plants' needs.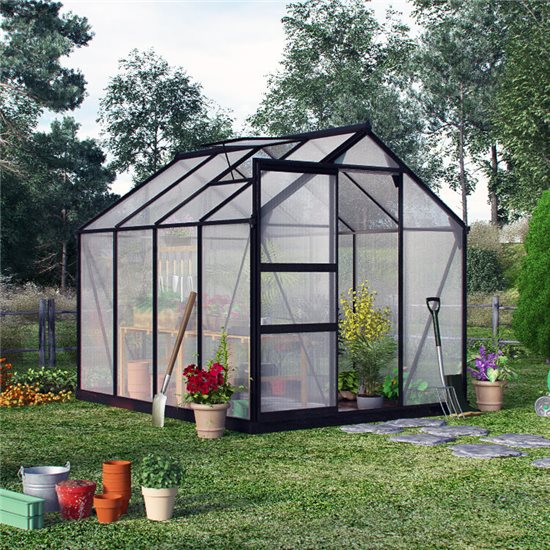 Benefits of Greenhouses
Wooden greenhouses, glass and polycarbonate types and the aluminium designs are all efficient depending on crops' specific needs.
Aside from extending the growing season, the use of greenhouses in cultivating plants ensures consistency and reliability on the quality of the produce grown.
They also expand the variety of available crops. Offseason plants can be grown in greenhouses, making them available despite the climate they don't usually breed in.
Greenhouses also add higher nutrient counts in carefully-grown produces through the easy-to-control environment, soil and humidity levels.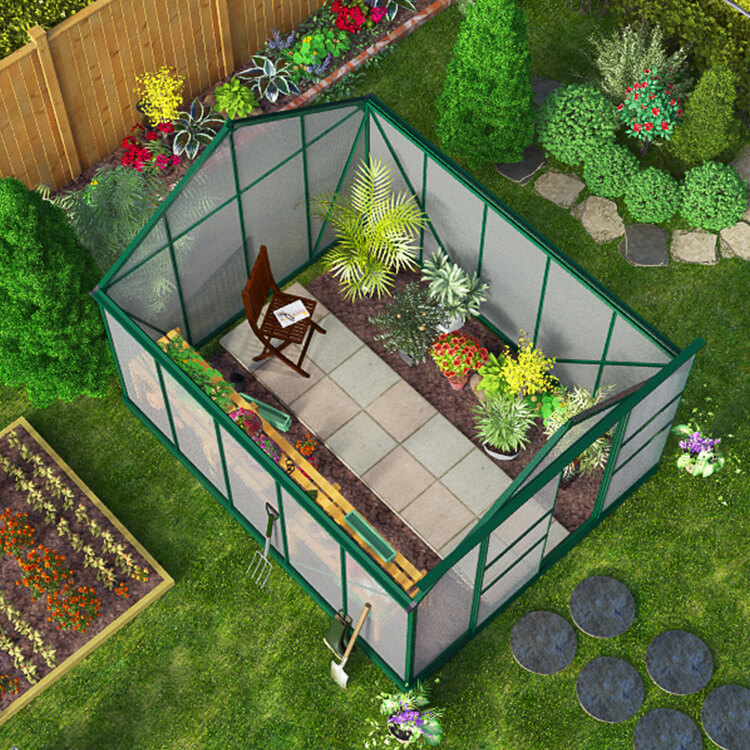 Types of Greenhouses
There are three general types of greenhouses: the lean-to, detached and ridge and furrow or gutter connected.
Lean-to greenhouses, which are all also called a wall greenhouse, take advantage of an existing building to connect to. It uses one of the structure's walls in its construction to trap in a small bit of perfect-growing environment despite the external weather.
Hobbyists mostly apply this type and they can be DIY.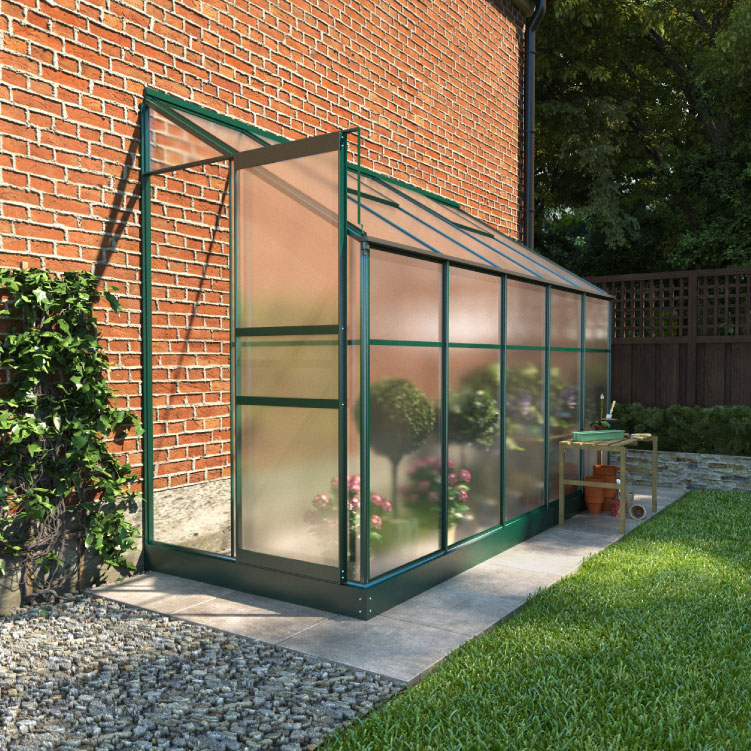 Detached greenhouses, meanwhile, stand independently from other frameworks. They mostly are the greenhouses for sale because they can be used in commercial growing. However, this type is also connected to a work area of access to another greenhouse through corridors.
This downside among detached greenhouses reduces efficiency as well as productivity.
Ridge and furrows, on the other hand, are linked at the eave by a common gutter. They allow increased efficiency since an internal wall below the gutter is not present.
Most greenhouses of this type have a gabled or curved arch. Gabled designs are suitable for heavy coverings as fiberglass. Polycarbonate greenhouses, on the other hand, are made to have curved arches since they carry lighter materials.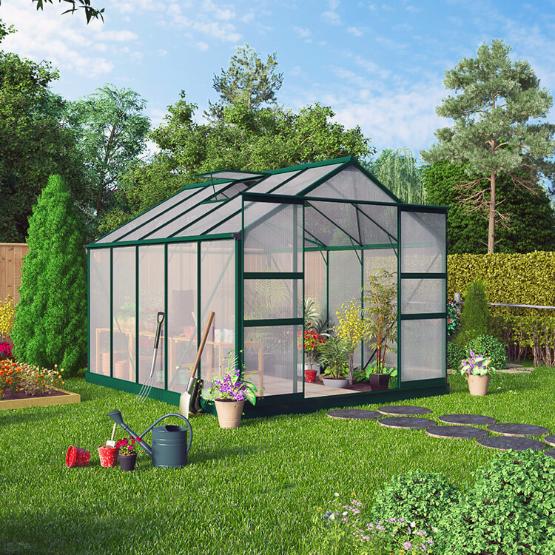 How to Locate a Greenhouse
The placement of a greenhouse plays a crucial role in the entire manipulation of an indoor environment for your crops. So whether you build one, assemble a kit of having yours built professionally, you still need to pick the most ideal place.
One of the considerations is soil. A greenhouse needs to be placed in a flat surface that isn't likely to encounter flooding or heavy runoff.
Also, if you are considering to plant directly on the soil inside your greenhouse, you need to run a soil test to discover the best part in growing crops.
Among the most important considerations comes sunlight. You should make sure that the greenhouse is placed in an area where it can take the most level of sunlight.
It is ideal to consider the low solar angle in the middle of the coldest months. This intends to get the maximum sunlight and will not be shaded in the east, south or west.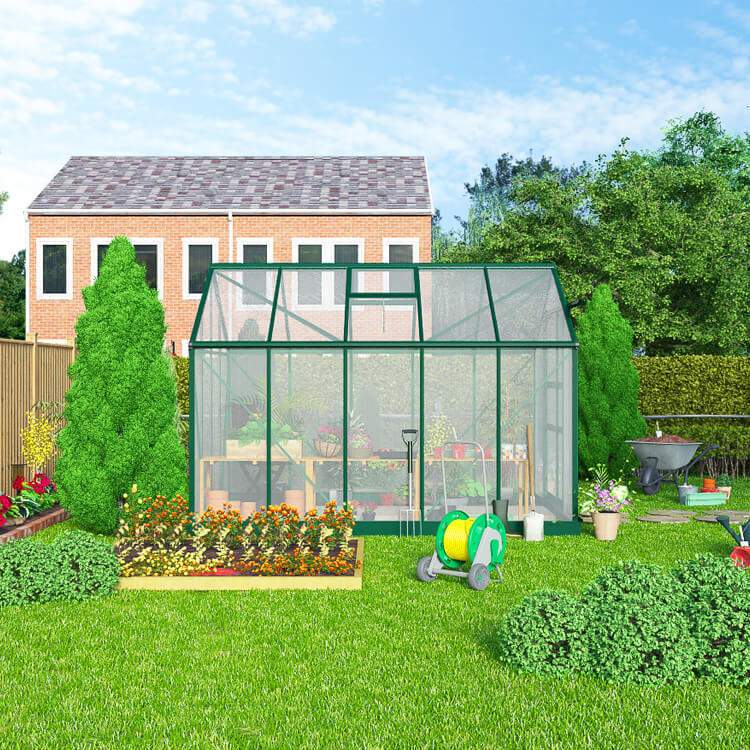 The next thing that you need to consider is snow. Snow can build upon and around the greenhouse so you need to carefully choose the location. Through this measure, you can prevent it from creating a dysfunctional melt and freeze cycle.
Another factor you need to regard in properly placing a greenhouse is wind. If your area experiences regular high winds, you should align and anchor the facility to the wind movement.
You can also protect the greenhouse from prevailing winds in your space through a treeline, windblock or even an earth berm if possible.
Keeping Your Greenhouse Operational Throughout the Year
If you want to make the best out of your greenhouse, you should also know the factors you need to consider in extending the growing season all-year round.
First, up will be overheating and ventilation. A good airflow system plays a crucial role since greenhouses can get too hot during the summer despite originally intending to capture heat.
You need to equip your greenhouse with a manual or automatic ventilation that balances airflow throughout the year. This will prevent mold and diseases from attacking the crops.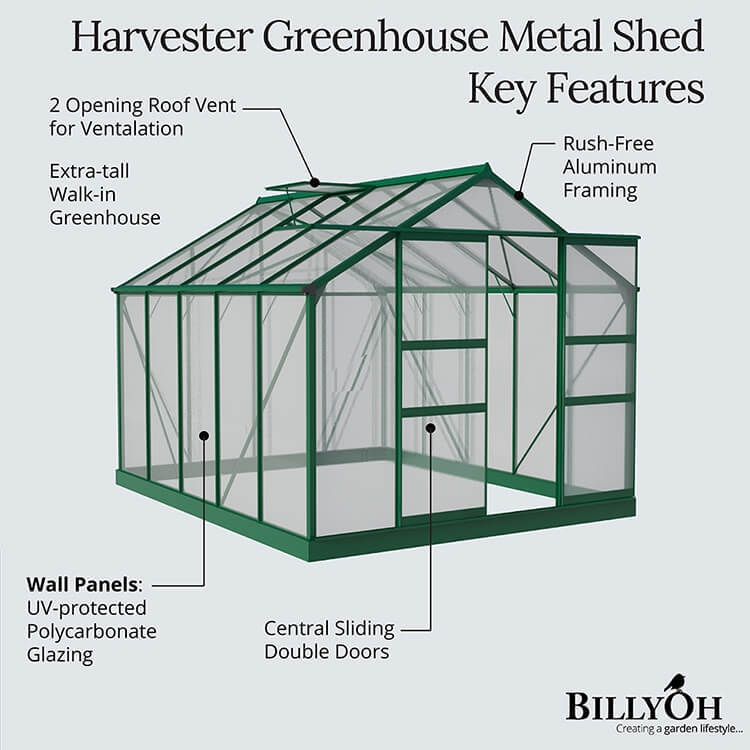 Gardeners should also protect their greenhouses from pest damage. Bugs and mice enjoy heat as much as plants do so you need to keep the facility clean and clear from infestation.
And as much as you hate pests, you will want to foster good bugs or at least give them access to help you create a healthy ecosystem and cater pollination.
Also, you will need to test and amend your soil on a regular basis. You can make use of extra organic matter for moisture retention as adding untreated leaves and compost.
You should primarily provide what your soil needs according to the types of crops you intend to grow. The soil is in good condition when a fist-full of it holds together but not forms a solid mass.