A log cabin is the ideal setting to stay close to nature and enjoy the rustic ambience. But designing your log cabin with our decorating ideas will surely add an extra special touch yo your interior.
Below are a few of the best ideas for decorating your log cabin to help you make the most out of it.
1. Warm Furnishings: Fireplace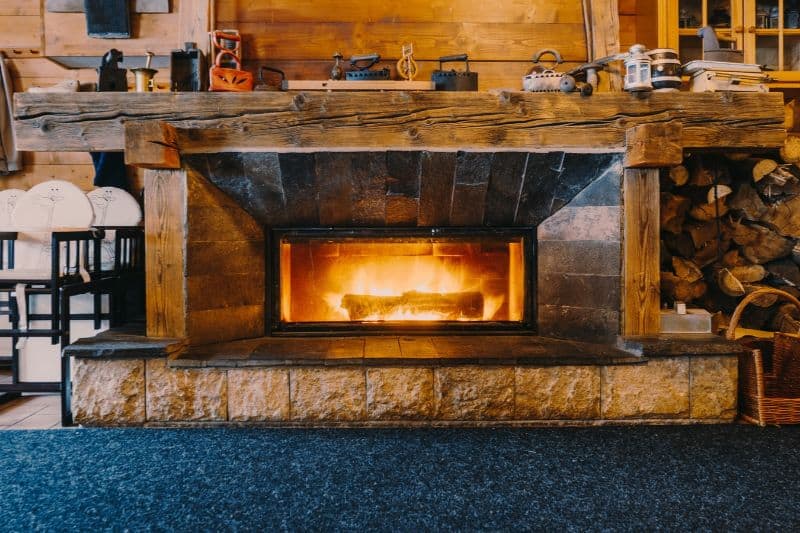 When it comes to decorating your log cabin, opt for furnishings that give off warmth and comfort to complement the space.
A fireplace, for instance, is a great piece to add value to your cabin. Moreover, it's a low-cost heating alternative ideal for the cold weather.
A furnishing like this is cosy and inviting and, at the same time, helps to balance the rustic surroundings.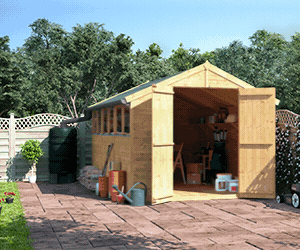 2. Rustic Design: Consider Natural Materials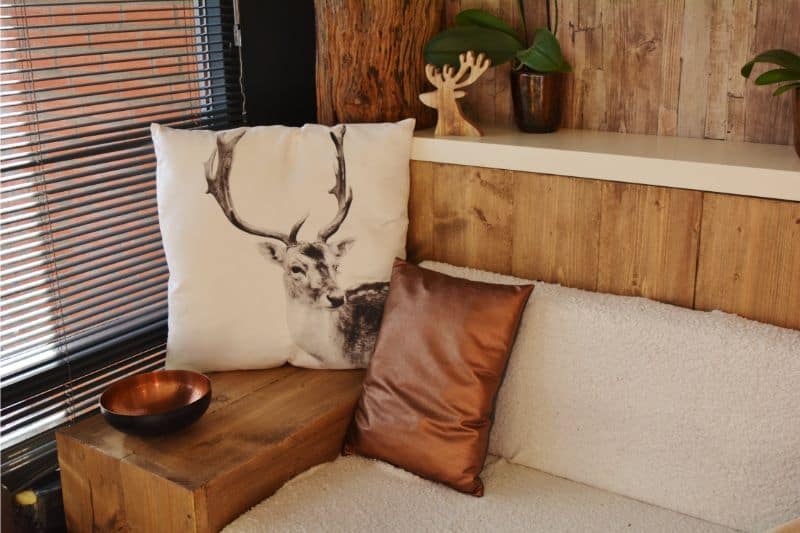 Since log cabins are designed with natural materials, one of the brilliant decor ideas you can consider is choosing furniture made out of natural elements too! It could be decorations made from wood, stone, cotton or even wool.
In the photo above, the sofa frame is made of the same wood as the logged walls. This helps to create a cohesive design within the room, bringing a sense of warmth and closeness to nature.
A wooden rocking chair would also give a cosy impression to your cabin. Just make sure to place it in the most suitable place, such as near the window or the fireplace to stay extra cosy!
3. Statement Lighting Fixtures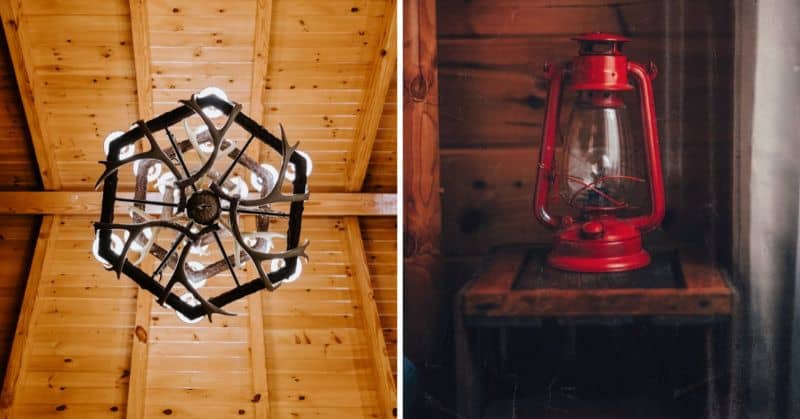 Most people often overlook the importance of a good lighting fixture and the impact it can have on their interior design. Not only does it enhance the aesthetic appeal, but it also sets the mood and ambience of the space.
Make sure to have a good source of light in your cabin. It could be in the form of a ceiling light, table lamp or even a grand chandelier.
Idea inspiration: in the photo on the left, the chandelier uses wood branches with a touch of deer antlers to give a subtle, rustic look. While on the right side, the red lamp is presenting a contemporary look that pairs well with the wooden table and the overall timber structure of the room.
4. Use Pale Woods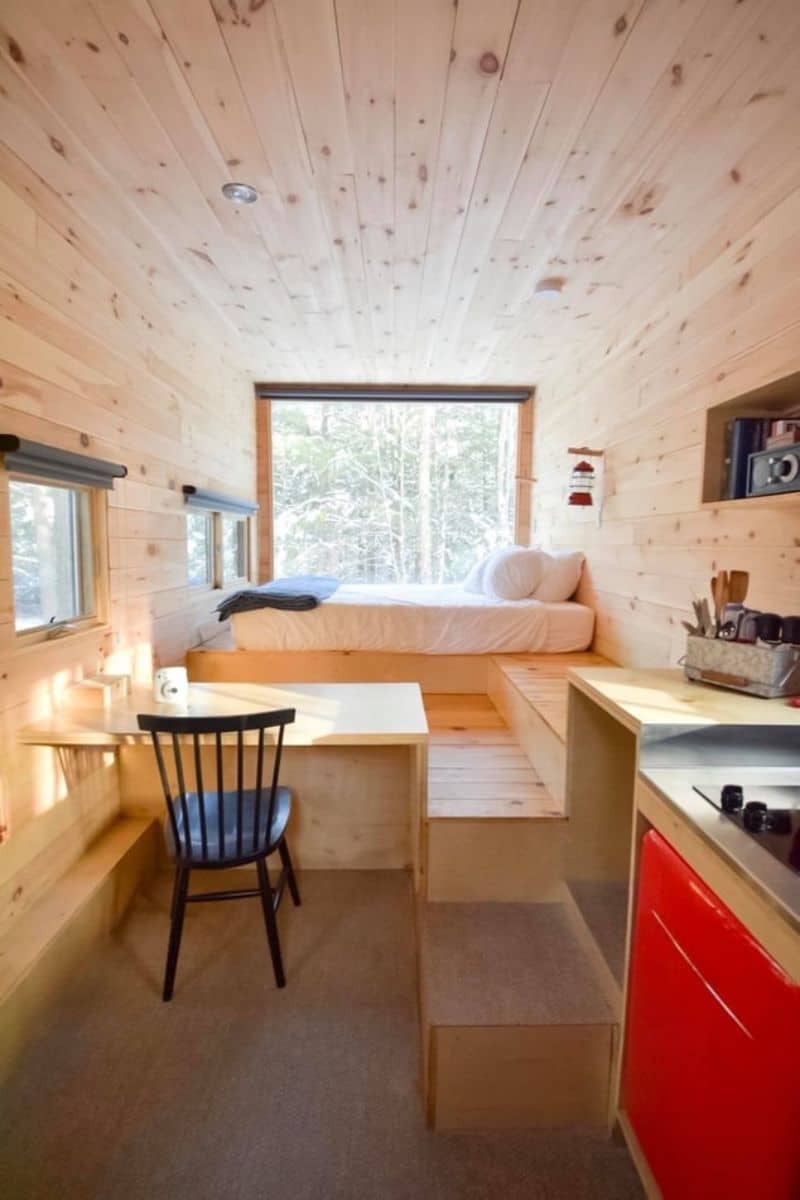 Adding too much colour or detail into your log cabin's decorations could be too overwhelming for your taste. You could therefore instead utilise pale woods, such as pinewood, throughout a room.
Pinewood is a soft, white or pale yellow wood that is lightweight and straight grained. Opting for this type of timber will add a bit of contrast that can be useful to highlight any part of the cabin.
This bedroom uses the same pale wood on the cabinets as on the walls, floors and ceiling, creating a simple, yet effective design.
5. Herringbone Wood Wall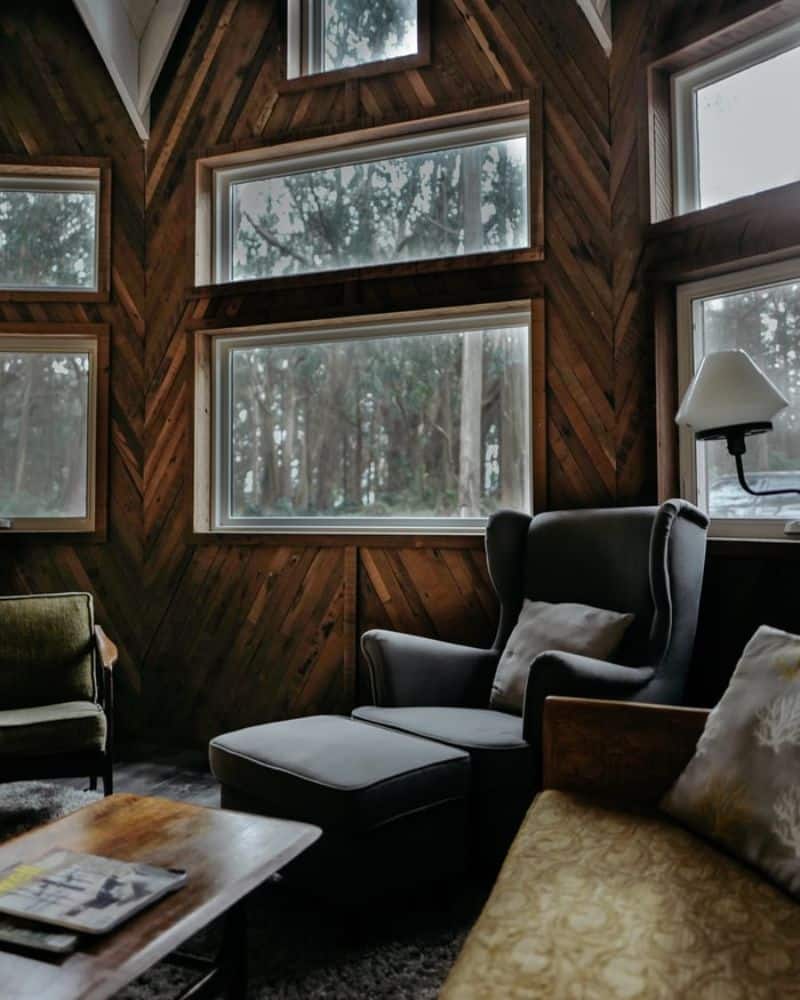 Most of the log cabin homes tend to use natural peeled logs as the walls of the interior, but in reality, it's not the only option homeowners can consider when decorating their log home.
In this case, some of the walls use herringbone wood wall installation, rather than using the usual logs all over — giving a very subtle interest to the room.
If you want to add a touch of uniqueness in your log home, a herringbone wood wall can be your best bet as it blends a bit of rustic with high-end style.
6. Display Flowers and Plants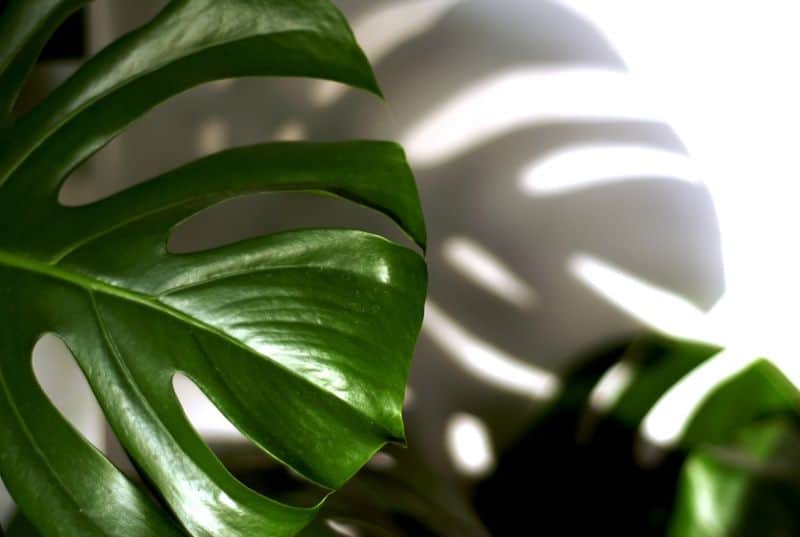 Bringing flowers and plants in your log cabin is a great way to soften the overall wooden structure. While plants can help purify the air, flowers, on the other hand, can add a feminine touch, especially if your log home has a more masculine interior. 
Listed down below are the best and easiest to grow plants, ideal for log cabin homes.
Devil's Ivy

Philodendron

Spiral Lucky Bamboo

Parlour Palm

Boston Fern
7. Choose Modern and Sleek Furniture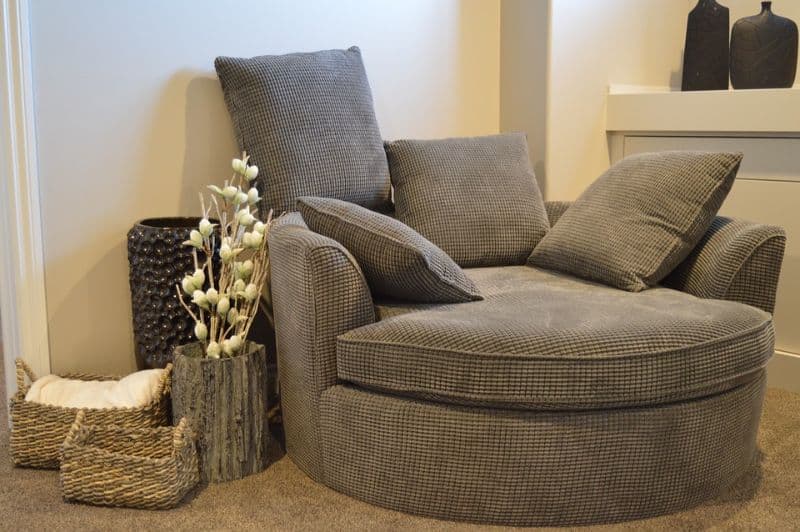 When choosing furniture, modern and sleek furnishings with geometric patterns or with catchy designs and styles are perfect for adding a contemporary vibe in your log cabin. 
A sleek wrap-around sofa with peg legs can help you get the ideal modern look for your log cabin. Also keep a lookout for upholstered pieces, e.g. accent chairs, in neutral tones like white, black, tan, grey, etc.
8. Drapes or Blinds for the Windows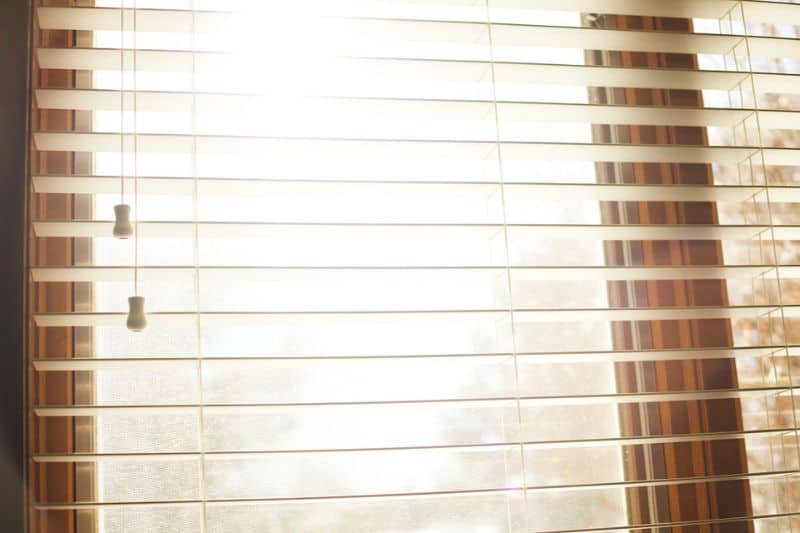 Typically, log cabin owners leave their windows uncovered. But if you want to consider adding drapes or blinds (opt for neutral, light or textured fabric), this will help you create a cosy and private atmosphere.
If necessary they can also help you stay blissfully unaware of the wet British weather outside, as well as helping to keep the neighbours from viewing what's happening inside.
There are so many ways you can decorate your log cabin. You can use any of these great ideas as a start-off when creating your rustic decor, and achieve the look you've always wanted.
Want to make a change from the classic style log cabin to a more modern version? Or do you simply wish to purchase that long-dreamed-of living space for your backyard? 
Here at BillyOh, we make that dream or change come alive with our vast range of contemporary log cabins. Browse through our catalogue now!