December is just around the corner; the festive season is in full swing. One whiff of these winter blooms will put you in the holiday spirit in a snap!
In addition to our autumn plants ideas, this round-up of the best Christmas plants also emit scents that unlock nostalgia. Expect your home to be filled with wonderful aromas and a feeling of warmth throughout the holiday.
Let's get on the list!
1. Christmas cactus
The name says it all. Perfect for the holiday season, this winter-flowering plant is beautiful and low maintenance. It might even top the beauty of the ornaments on your Christmas tree!

2. Poinsettia
The vibrant scarlet-hued blooms and lush green leaves of this plant perfectly set the tone for the holiday season. Put it in a Christmassy pot or container to finish the look.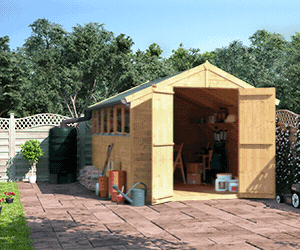 3. Mistletoe
Mistletoe is an indispensable item for Christmas decorations. Place it above a doorway and decorate with a bow instead of the usual round wreath.
This plant will surely bring romance and brighten up your home beautifully!

4. Holly
Holly adorns houses all over the world during the holiday seasons. The prickly green plant and its red berries are enough to enliven your home with a Christmas spirit.

5. Rosemary
If you look closer, this popular herb has the appeal of a Christmas tree. Leave the base full and bushy, then add small ornaments and fairy lights to create a rosemary Christmas tree. 
It would look amazing in your holiday-themed kitchen.

6. Orchids
Set the orchids in colourful containers, and they can become a part of your Christmas decor. Add a glistening effect to offset red or white orchids by filling the bottom of clear glass vases with marbles.

7. Amaryllis
Running out of candy cane ornaments? Amaryllis has got you covered; it's a candy cane-like red and white flower. The visual this flower provides is sure to garner smiles and nodes from everyone this season.

8. Paperwhites
Paperwhites have long been used as traditional Christmas flowers. The white petals can add a calming vibe to your winter wonderland home setting.

9. Cyclamen
This cool-season flowering plant is perfect for a Christmas table floristry arrangement. It also adds instant holiday decor and can help elevate the overall look of your home decoration.

10. Winter honeysuckle
Winter honeysuckle produces tiny cream-coloured blooms that carry a sweet fragrance. Bursting with snowy white petals, it can brighten a long, cold winter.

11. Snowdrops
The small white bell-like blooms of snowdrops add a touch of holiday cheer in gardens and any abodes. You can put the flowers in a vase or opt for a Christmas ball ornament with snowdrops inside!

12. Fir tree
During this season, you can go out and find a mighty fir potted or pre-cut tree. It's a great Christmas tree choice for your living room, porch or patio. Decorate the tree to suit your taste and theme.

13. Norfolk island pine
This native plant is the perfect Christmas tree for those with small space. It's soft, pleasant and long-lasting. Decorate it with red bows and LED lights and put it on a table.

14. Anthurium
Anthuriums are an easy way to add a special festive touch. The colourful cut flower is perfect for table decorations, no matter what the style.
Place an Anthurium plant in an attractive pot along with candles and Christmas baubles in the same colour.

15. Pansy
The deep shade of red of pansies makes them a wonderful festive floral for the holidays. They have shiny green leaves and also flowers in white, blue, and yellow hues.

16. Christmas rose
This isn't your ordinary rose. It bears large, round, white flat-faced flowers with a magnificent crown of stamens at its heart.
This winter plant provides colour and interest, making it a perfect addition to your festive bouquet arrangement.

17. Bleeding heart vine
Featuring balloon-like white flowers with dainty red corollas, the bleeding heart vine puts on a great Christmas display. It will shower your home with festive cheer into the new year!

18. Phalaenopsis orchid
Even a single-stemmed white phalaenopsis orchid can be adorned with decorative accents. For example, a mix of holiday foliage, Christmas trinkets and succulents.
This winter-blooming beauty also is a perfect holiday gift. Its beauty is hard to resist!

19. Lavender
The delightful scent that lavender scent has makes it appealing as a holiday centrepiece. In fact, it's often sheared into a Christmas tree shape this time of year or used as part of a wreath decoration.

20. Dwarf alberta spruce
This dwarf evergreen maintains a pyramid shape that makes it perfect for a grand display on your porch this season. Add Christmas balls and small ornaments to add cheer and an accent.

21. Wintergreen
This northern native is moving up the Christmas plant charts. Wintergreen blossoms look like tiny, dangling bells – making it a lovely table addition this holiday season.

22. Christmas tree
This list isn't complete without the classic pine. After all, what's Christmas without a tree? You can opt for a fake one, but there's just something special about a fresh-smelling pine tree.

Round-up
With the right conditions and care, these holiday blooms can thrive until after Christmas. As with any plants, give them TLC to keep them blooming for this season and beyond.
We hope our list of Christmas plants will help make your home festive more than ever until Santa arrives! And if you're thinking of adding a splash of colour to your winter garden and log cabin retreat, read our winter bedding plants ideas next – and thank us later!
Shop Log Cabins