What You Need to Know About Storing Away Garden Furniture When Not In Use
When the rains come and the season is turning to when it is very uncomfortable to stay outside for more than a few hours, when we'd rather stay inside our warm homes and snuggle, guess what, garden furniture will also appreciate the warmth of being sheltered.
Patio pieces come in many shapes and forms and you can click here for more info. Deciding early on whether to choose cheap pieces or pricier ones makes you be ahead of the game.
But one thing they have in common when the weather is bad, they tend to get affected, and not in a good way.
We all know how difficult it is for our cars to be stuck in the snow or be rained on for so long and these are made with metal. What more is its effect on furniture pieces that are made with wood and other lighter materials such as rattan? And even if you have the stronger metal pieces, it still pays to give them the proper care they deserve.
For your fixtures to last for more than a season, you must store them away until the proper season comes. It's also ideal to have set covers around especially during unexpected rains and other weather disturbances where you don't have the time to store them away.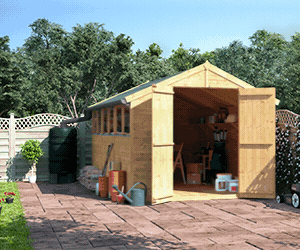 Anyway, if you think about it, you won't use them when it rains or when it is snowing, would you? They make your patio look extra appealing, but leaving them out during the worst weather conditions is not exactly what you would want to do.
There are a few things you should consider when you are storing your patio pieces especially if you would not use them for a while.
Before you store away the fixtures, it is a good idea if you clean them.
Since they have been out in the open, it is best that you give them a general clean-up before storing. Wash them off with a stream of water and if needed, soap them so that they are cleaned thoroughly.
It is also important that you clean the room where you will store the furniture. It could be your garage or a room in your house. Make sure that it is free from anything that could damage the furniture or anything that you want to store there.
You can dismantle most furniture. If yours can be dismantled, it would be less of an effort to lug around storage room if you do. It will also help you save space and strategically place your furniture.
Wrap the furniture in plastic so that they would be free from dust or if there is any liquid, they will be protected. You should also remember to label each piece so that you would know what is stored in which and what it is for. This is for easy reference when you need to.
Remember to wrap as thoroughly as you can so that it will be safe and stored well enough for you not to worry even if it is stored for a long time.
If you are storing for winter, remember that you need to check the heating and other factors that might affect the wood, cushions, and even the plastic component of your furniture.
It is important that you keep your storage strategic because it will allow you to save space and keep your garden furniture safe. That is, no matter how long you store them, you can be sure that your furniture will be as good as the day that you stored them.
When storing, you must store the larger, bulkier, and heavier furniture at the back end of the room. This is a simple practice that will also help you when you need to sift through the storage in the future.
There are things that we cannot control in this life. One example is the weather. What we can control though is its effect on the things that we own. So, storing your outdoor sets may seem like a tedious job at first, but in the long run, you will reap bigger and better benefits from this simple act.