Best Camping Chairs 2018
Cloud Nine Inflatable Air Lounger
Regatta Navas Chair
---
If you're planning on spending time outdoors, whether it be camping with friends and family, going to a festival or simply relaxing in the garden. A camping chair is a highly important item to consider.
From the most comfortable camping chair to the most lightweight camping chair, or even a camping rocking chair, we are going to round up the best camping chairs for 2018.
---
Which is the most lightweight camping chair?
When looking for a lightweight camping chair it is important to consider if it is comfortable and strong enough to support you.
The Alite Monarch weighs only 1.2lps with a max capacity of 250. This camping chair only takes up a small footprint of just a small flat patch of ground.
---
Where can I find a camping chair with footrest?
For those wanting that added extra bit of comfort whilst they enjoy the great outdoors, a recliner camping chair is a great option.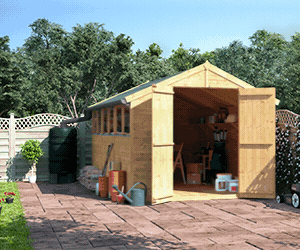 The 2×1 Textiline material covers a frame that can hold a total capacity of 120kg. Although slightly harder to transport than a regular camping chair, the Redwood Leisure reclining chair can fold flat for easy storage which also makes it slightly easier to handle.
For ultimate comfort you can also buy a clip on side table, perfect for placing your refreshments, books or sunglasses.
---
Best camping chairs for festivals

When going to a festival, what the majority of people look for is a light chair that is easy to carry long distances and is comfy enough to sit on for a few days.
The Trail Folding Camping chair available in green/blue/red with a included cup holder, could be very suited to Glastonbury, Leeds Fest and more!
Weighing just 220lbs and measuring 80x85x50 (unfolded) the camping chair comes with a storage bag meaning it won't weigh you down too much when walking to your camp.
At a cheap price (under £10) it won't be a huge loss leaving the camping chair behind, as often, most people do.
---
Best Camping Chair for Children
The fun design of the Eurohike Kids chairs could make your sitting down more appealing for you kids. Avaliable as either a Tiger, Hippo or Crocodile there's plenty of choice.
The size of the chair is 32x34x36cm weighing at a light weight of just 1.2kg, meaning even the kids could carry their chair themselves! It comes with a carry bag and can easily fold up for easy transportation.
At a low price, there's no need to worry about spending too much on a chair your kids may eventually grow out of.
---
When combining all of the aspects that make a camping chair class as "The Best" it is important to consider all these factors.
Here are the Top 4 Camping Chairs we believe to be worth your money.
There's a chance that choosing a slightly more expensive camping chair could improve your camping trip, festival experience or even your time spent relaxing in the comfort of your own garden.
---
Best Camping Chairs 2018
Cloud Nine Inflatable Air Lounger
Both waterproof and comfortable, this inflatable lounger has a head/neck rest, 2 pockets and a drink holder allowing you to truly relax. Without the need of an air pump, this camping chair can be inflated in just a few seconds and because it comes with a bag, transporting the chair around is easy.
With this piece of Cloud Nine inflatable furniture, the worry of weight, strength and durability doesn't need to cross your mind. The inflatable has a max load rating of an impressive 200kg. The 210T Ripstop 400 Nylon with PU Breathable film, an 100% polyethylene internal lining and seamless stitching makes the inflatable not only comfortable to relax on but also waterproof.
Regatta Navas Chair
If you're looking for a low budget camping chair which is still comfy and durable for a camping trip the Regatta Navas could be a good option. Although, as it is only offered in black/seal grey, it won't exactly be eye catching or stand out so make sure you remember where you put it!
The polyester fabric and steel frame means this camping chair is lightweight (4.45g). The camping chair comes with a bag included and folds up meaning you can easily carry this chair to wherever it is required.
The Alite Calpine Camping Chair is best suited for those looking to make an investment rather than a one off camping chair. Sitting in the mid range of camping chairs, this modern looking camping chair is available in a variety of colours (black, bodega blue, lava red, natural, sutro green).
The camping chair is made from aluminum and polyester. The weight of the chair is 1.49kg, when packed down is 68.6 x 15.2 x 10.2cm and when set up measures 86.4 x 58.4 x 50.8cm.

If a double camping chair is what you're looking for why not try the Eurohike Peak Folding Twin Chair. Made to comfortably fit 2 adults on the same chair, this collapsible camping chair has two netted drink holders, one on each arm. The collapsible legs allow for easy transportation which is enhanced by the included carry bag.
Although only available in black this camping chair is both conveniant and affordable.
---
Conclusion
Overall, when deciding which camping chair is the best, it is determined on what the purpose of it is.
For example, for festivals a cheap camping chair you don't mind leaving behind, getting stollen or being broken is probably better suited to you, therefore the Trail Folding Camping Chair may be a wise choice.
Whereas, if you're looking for a camping chair that isn't too high on the price spectrum, is comfy and looks good. Then Alite Calpine Camping Chair may be a good choice. Not only is it stylish, comfy and easily transportable, this camping chair is sure to last you a long time too. Therefore, in our opinion, the Alite Calpine Camping Chair is the Best Camping Chair 2018.