There is no better way to round off the summer than spending a warm barbecue gathering with your friends and family during a holiday.
So, if you're looking for the best recipes to serve your guests with, search no further! These easy-to-cook but luscious bbq treats will surely give you a memorable BBQ party.
3 of the Best and Easy-to-cook BBQ Recipes
Hosting a barbecue party is not an easy job. But, aside from the ambience and entertainment, the best way to impress your guests is through their stomach.
Start planning for your BBQ party and grill the best barbecue in town with these savoury ideas for your menu!
1. Spicy & Juicy Barbecue Ribs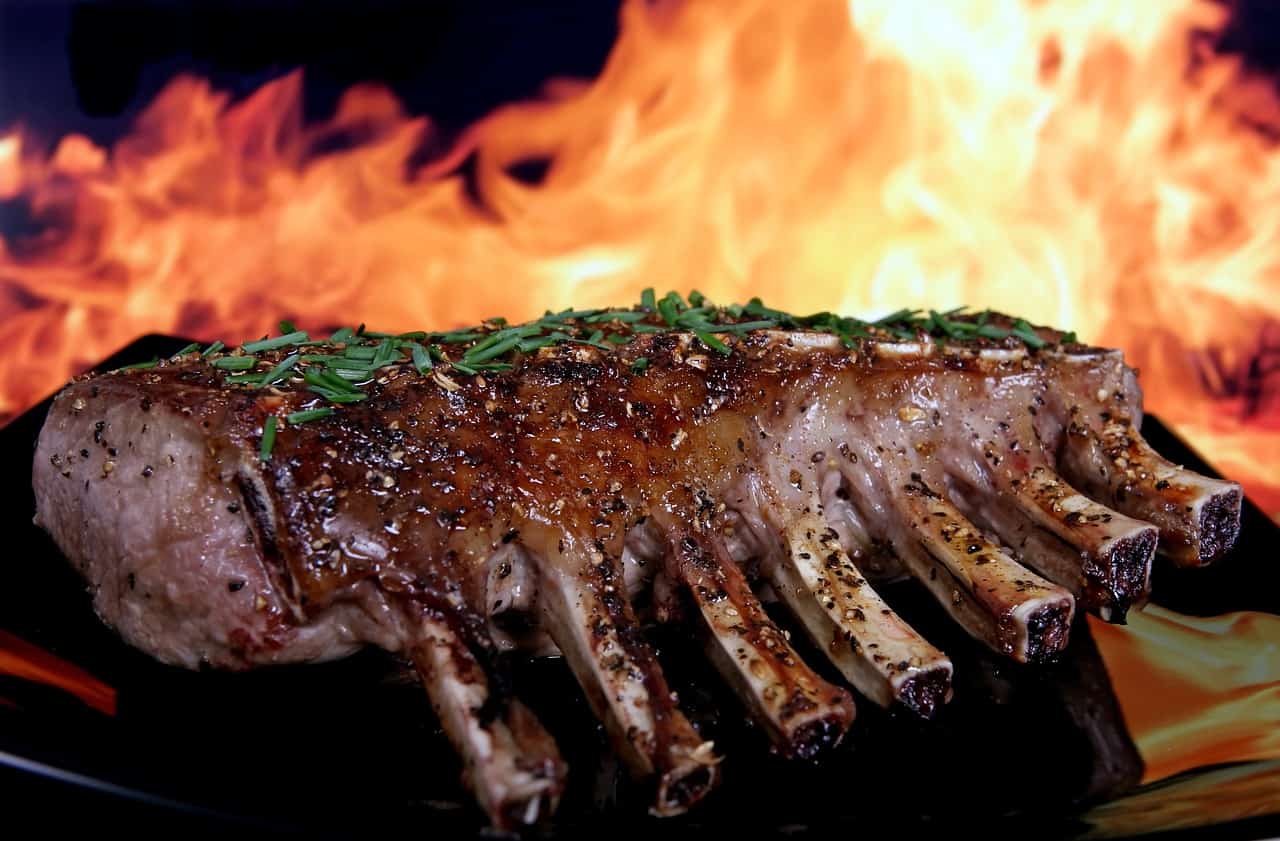 Servings: 6
Ingredients: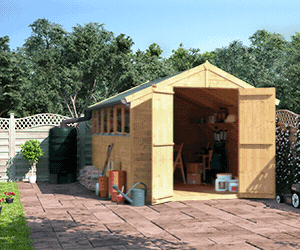 * 1 tablespoon of chilli powder
* 1 tablespoon of paprika
* 1 tablespoon of ground cumin
* salt and black pepper to taste
* 2 (750g) racks of short pork ribs
* 1 bottle of barbecue sauce
Method:

1. Preheat barbecue to high heat.
2. Combine chilli powder, paprika, cumin, salt and pepper. You can use a small jar, place all the spices inside and shake well to mix.
3. Prepare your pork ribs and trim the membrane sheath from the back of each rack. You can run a small, sharp knife between the membrane and rib to snip off the membrane as much as possible.
4. Place aluminium foil beneath the pork ribs and spread the spice mixture onto both sides according to your desired amount. To prevent making the ribs too dark and spicy, avoid rubbing spices into the ribs.
5. Cover ribs with the foil and lay it on the grill's upper shelf if possible. Cook it on low heat and closed lid for 1 hour, undisturbed.
6. Brush as much barbecue sauce on the ribs as you desire and cook for an additional 5 minutes.
7. Serve it as a whole rack, or cut between each rib bone for individual serving.
2. Barbecued Lime & Spicy Tiger Prawns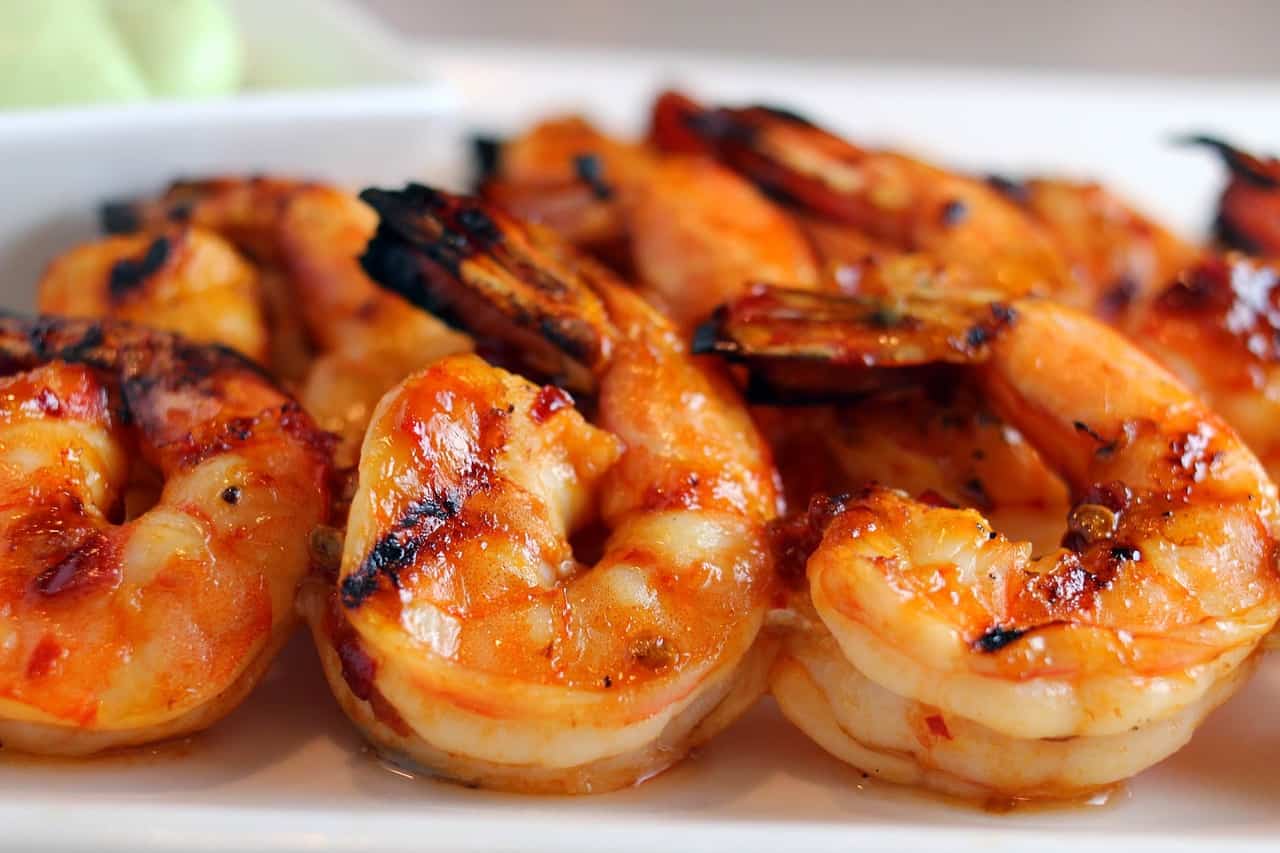 Servings: 4
Ingredients:
* Zest of 2 limes
* 2 cloves of peeled and crushed garlic
* 2 finely chopped red chillies
* 2 tablespoons of olive oil
* 2 tablespoons of fish sauce
* 600g of whole raw tiger prawns, shell on
* 25g of melted butter butter
* Lime wedges to serve
Method

1. Preheat grill to high heat.
2. Put the lime zest, garlic, red chillies, olive oil and fish sauce together in a large bowl and whisk.
3. Prepare your prawns and peel the middle section of each shell. Devein and leave the heads and tails intact.
4. Marinate the prawns with your sauce blend and toss to coat. Cover and let sit in the refrigerator for 30mins.
5. Thread your prawns on skewers and grill for 3-4 minutes. Turn once, then brush with melted butter before cooking for another 3-4 minutes.
6. Take the skewers out of the grill and brush with any remaining butter.
7. Serve on a platter with lime wedges.
3. Butterflied Chicken Barbecue with Chimichurri Sauce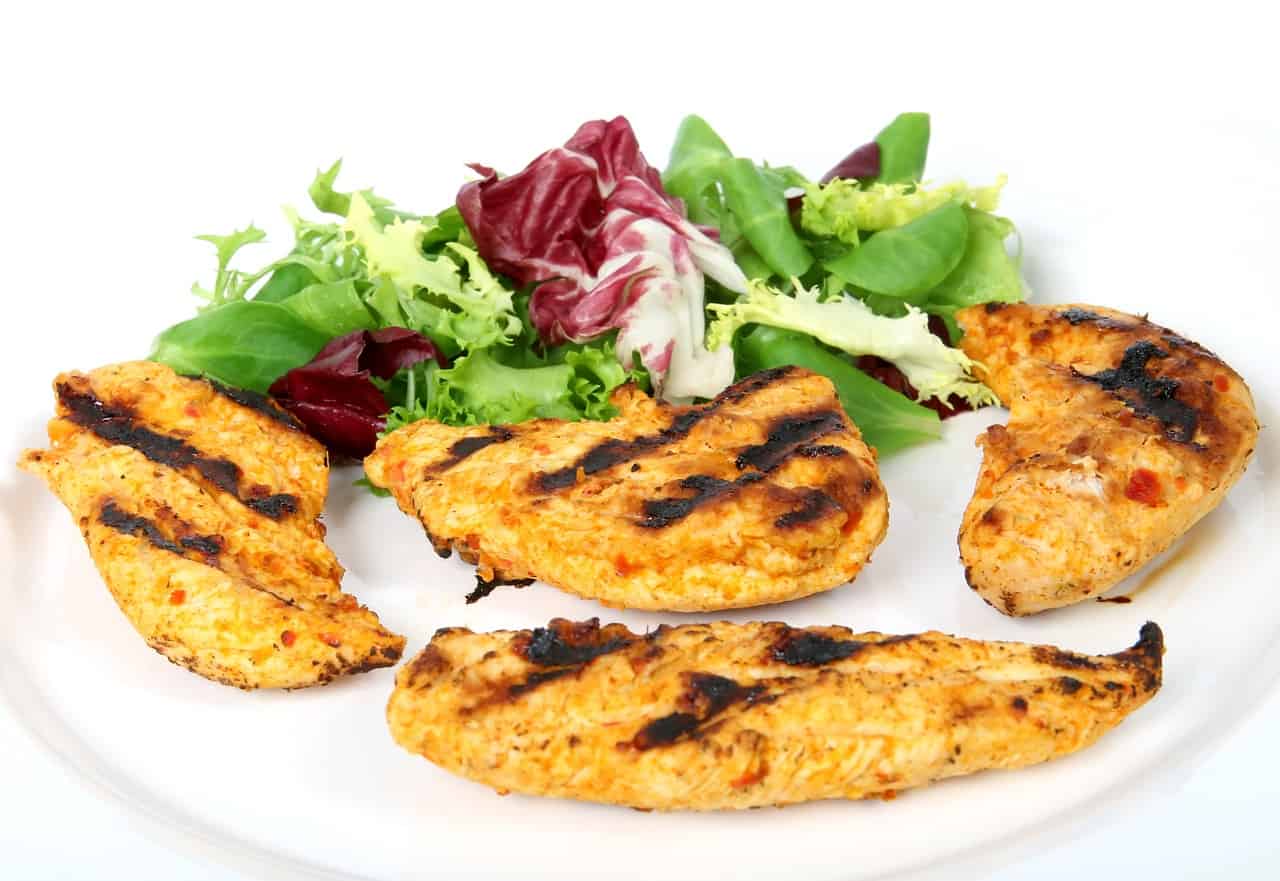 Servings: 4
Ingredients:
For the chicken:
* 4 skinless chicken breast fillets
* 2 tablespoons of smoked paprika
* 3 cloves of roughly chopped garlic
* 1 tablespoon of olive oil
For the chimichurri sauce:
* Grated zest of 1 lemon
* 1 roughly chopped echalion shallot
* 2 tablespoons of red wine vinegar
* Pinch of chilli flakes
* 25g roughly chopped flat-leaf parsley
* 15g roughly chopped oregano
* 2 tablespoons of olive oil
Method:
1. Preheat barbecue or light and leave until the coals turn grey and flames die down.
2. Starting with chimichurri sauce, put all the ingredients in a food processor. Then, pulse a few times until you achieve a finely chopped yet coarse mixture. However, be careful not to over-process.
3. Season your sauce with some salt and a good grinding of black pepper before setting aside.
4. For the chicken, slice through each fillet horizontally with a sawing motion. Make sure not to cut all the way through before opening it out.
5. In a separate bowl, mix the paprika, garlic, and lemon zest with the olive oil. Rub this mixture all over the chicken pieces.
6. Cook the chicken in the centre of the grill for 3-4 minutes on each side. Do so until no pink meat is visible.
7. Serve your butterflied chicken barbecue with the chimichurri sauce.