Over at our BillyOh BBQ hub, we've got loads of posts and guides on everything from buying a BBQ to cleaning it! But what about hosting a BBQ? If you're running around like a headless chicken and you haven't even got the chicken on the grill yet – fear not!
This guide will take you through step-by-step preparation to hosting the perfect BBQ this weekend. Let's get into it!
The Ultimate BBQ Checklist
If you're a big fan of barbecue parties, here's some quick trivia to break the ice this weekend: Barbecue originated from the Caribbean word 'barbacoa', which is a native Indian structure used for smoking meats.
Though not blessed with the ideal climate for al fresco cooking, the British love a good barbecue. Surveys show that 80% of British households own a BBQ grill or smoker.
The Grill
A great place to start is the grill. Check out our post on grill utensils or tick off the items from the list below.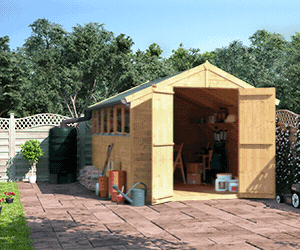 To complete your grilling checklist, make sure to include any extra gas or charcoal for the barbecue. Other tools you'll need to add include:
☑ Spatula
☑ Tongs
☑ Grill Fork
☑ Grill Gloves
☑ Apron
☑ Aluminum Foil
☑ Oil
☑ Towel
The Meat
No matter who you're catering for, if you're BBQ'ing, you're probably going to be cooking some meat. Get some ideas from the list below.
The Chef's Top Tips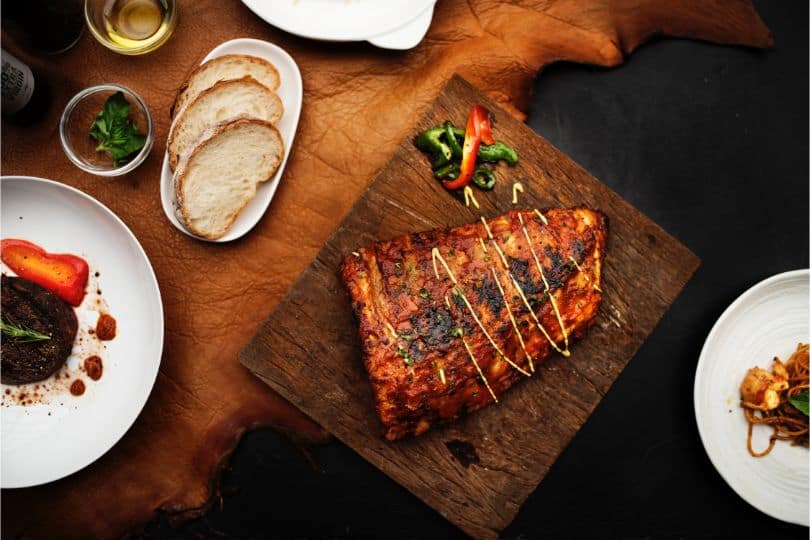 * To add more flavours, add aromatic herbs to your coals.
* Baste the meat with sauce and marinade them for 5-10 minutes.
* Rest meat at room temperature before and after cooking for 30 minutes.
* Use the right tools for grilling (fish slice, tongs, grill basket, and a food thermometer.)
---
Hosting the Perfect BBQ Party
And we all know that great BBQ is one thing, but knowing how to be a great host can really help everyone feel at ease. So why not combine the two? Keep scrolling for grill tips to help you be a great host –  the best of both worlds!
Table Setting and Safety
Once all the food's ready, make time to decorate a little. Here at BillyOh, we think it's best to keep it simple and functional. Check out our top tips below:
For tableware, you can opt for disposable ones to make the clean-up easy. But if you decide to be more nature-friendly, you can go for reusable outdoor setting supplies.
☑ Plates and Bowls
☑ Forks, Spoons, and Knives
☑ Cups
☑ Toothpicks
☑ Napkins
☑ Table Cloth
☑ Cutting Board
Safety Checklist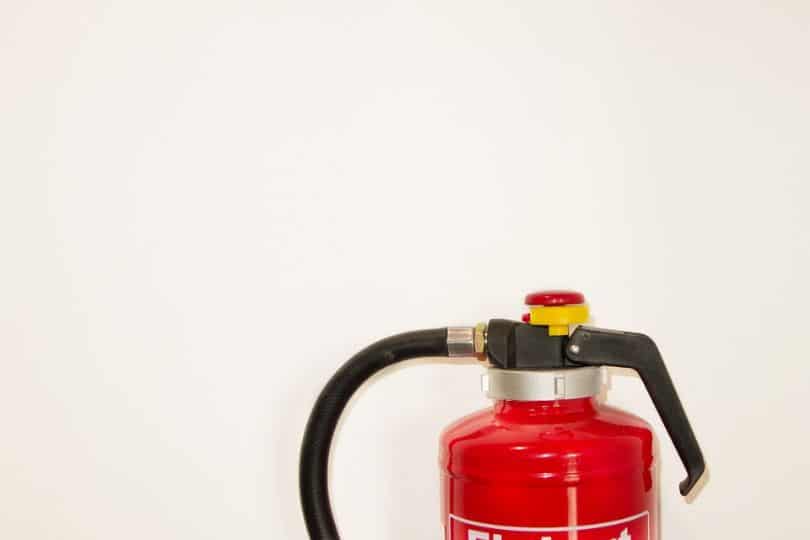 Accidents are unpredictable, so it's better to be prepared and have these things around to keep your party as safe as possible.
☑ Refresher for the grill's safety
☑ Fire Extinguisher
☑ First Aid Kit
☑ Sunscreen
☑ Bug Spray or Candles
BBQ Quick Tips & Hacks
1. Turn Up the Heat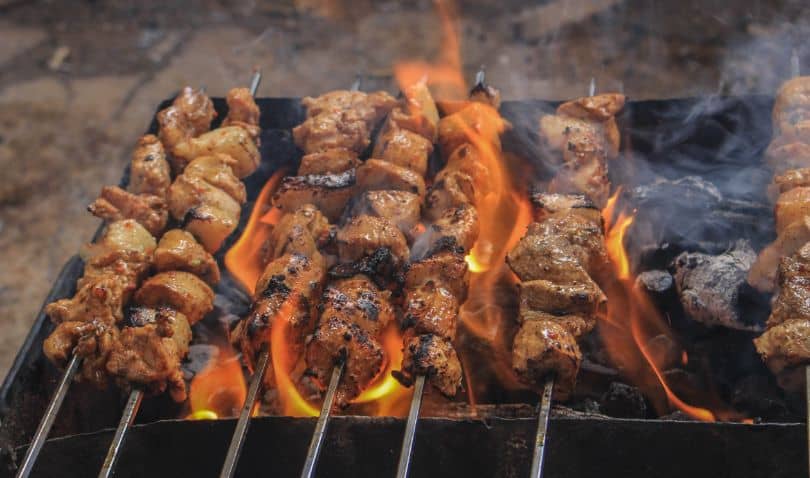 The first thing you need to consider in preparing the grill is the coals' temperature. Preferably, heat your BBQ grill for 20 minutes before you begin cooking.
2. Don't Forget Your Tools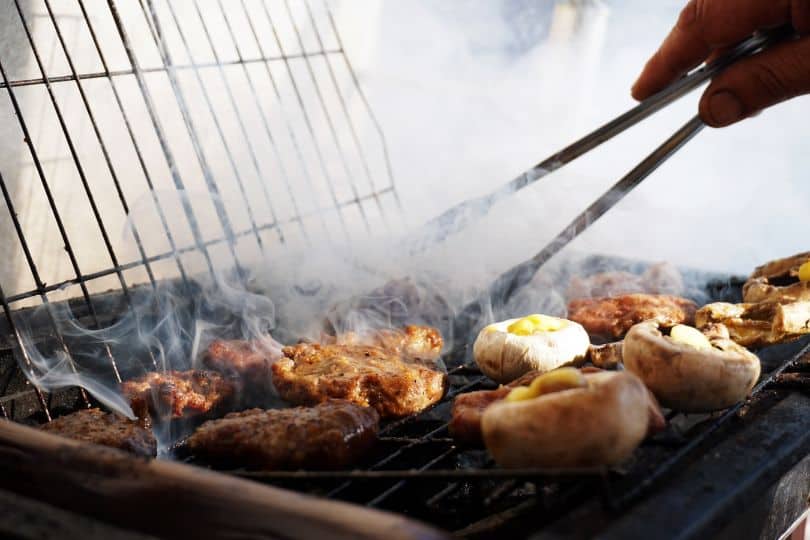 Get your fish baskets, tongs, food thermometer, gloves and apron ready to go!
3. Oil the Grill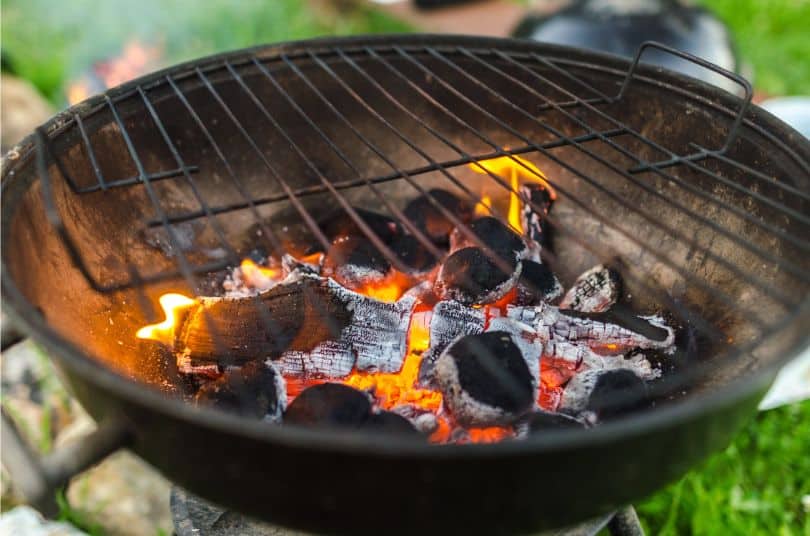 Make sure to brush a touch of olive or cooking oil on your grill before you put any food on the barbecue. Keep it lubricated and stop food from sticking for easier cleanup!
4. Drizzle Some Apple Juice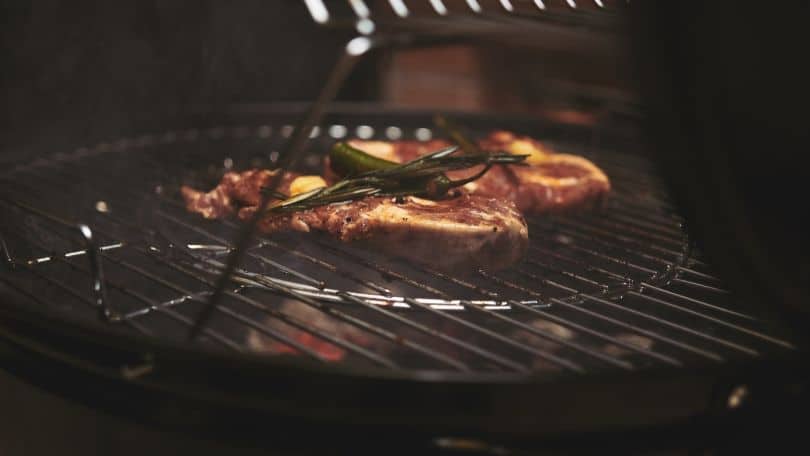 Did you know that apple juice is not just a refreshing drink? It's also perfect for making grilled meat moist, tender, and full of flavour!
Make sure to drizzle meat with apple juice before cooking to achieve some savoury barbecue.
5. Don't Burn the Food!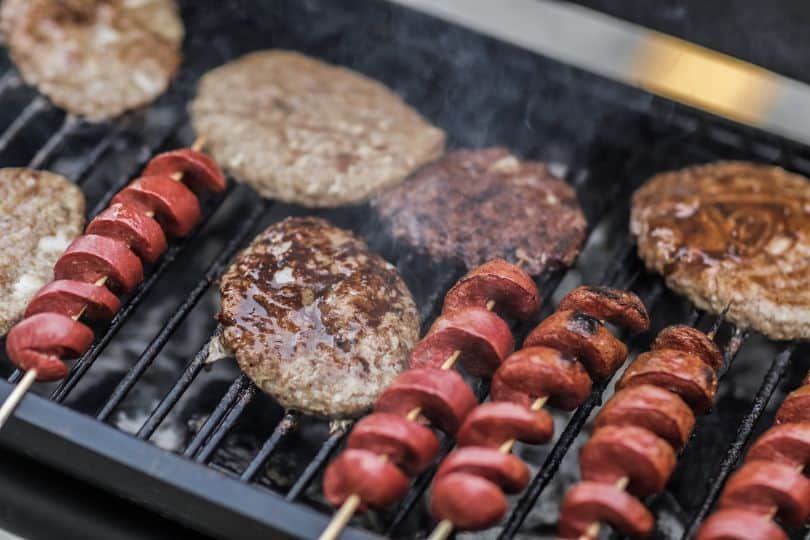 Add food to the grill once the coals start to glow in a light grey colour, and consider purchasing a BBQ with an in-built thermometer to keep an eye on cooking temps.
6. Use Skewers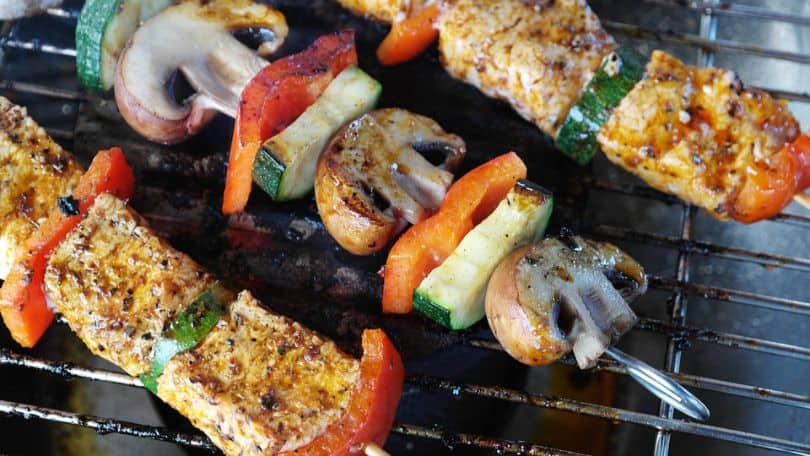 To serve your guests some tasty treats in skewers, here are a few tips you can follow:
* Soak the skewers in water for 30 minutes.
* Choose the food you are going to put on the skewer (meat, lamb, chicken thighs or pork shoulder).
* Sprinkle your choice of flavouring on the skewer and head to the grill.
* Medium heat is the ideal temperature for skewers.
* The optimal cooking time is 5-7 minutes.
7. Don't Forget the Vegan Guests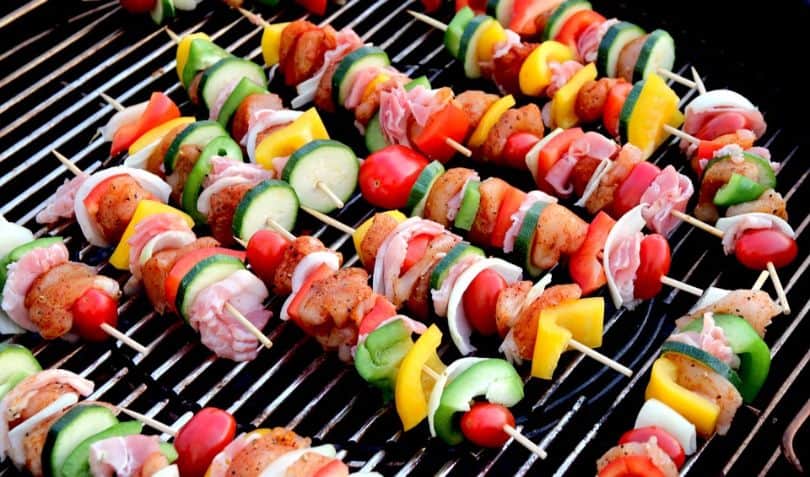 Of course, don't forget to prepare some meals that will satisfy your vegan guests' cravings. You can prepare them a potato salad, a bean burger or mixed vegetable kebabs from the grill.
8. Allow the Meat to Sear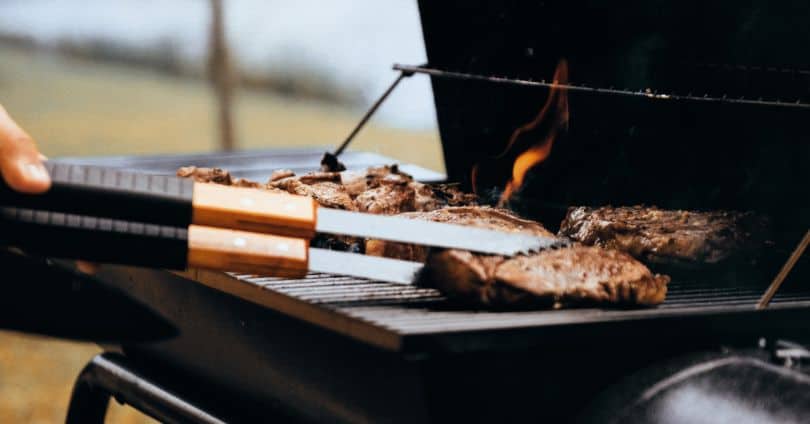 To know when the food is ready to be flipped, you can use your tongs and give the meat a slight nudge. If there is no resistance, then start flipping! And remember charcoal BBQs will heat up to higher temperatures than gas ones – perfect for high-temperature searing.
9. Pudding Perfection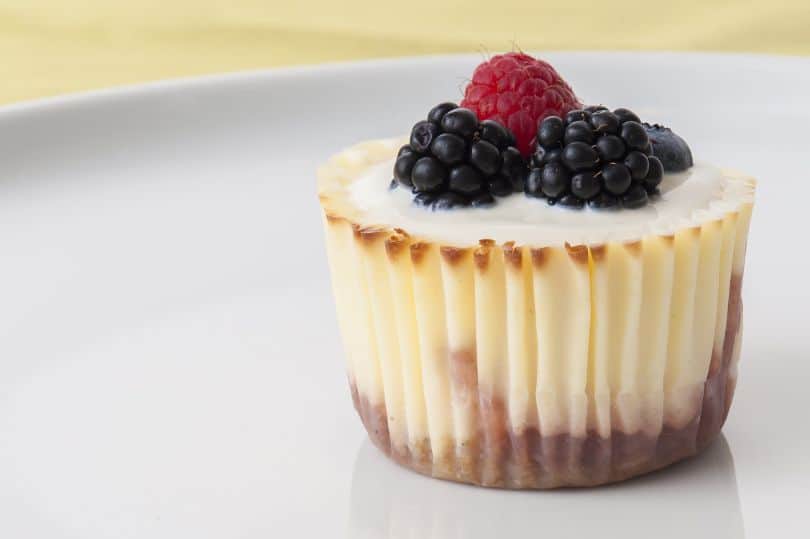 An easy yet perfect dessert that you can serve to your guests is a bowl of chopped fruits. For something extra fancy, you can add some ice cream or jelly.
10. Clean Your BBQ and Cooking Utensils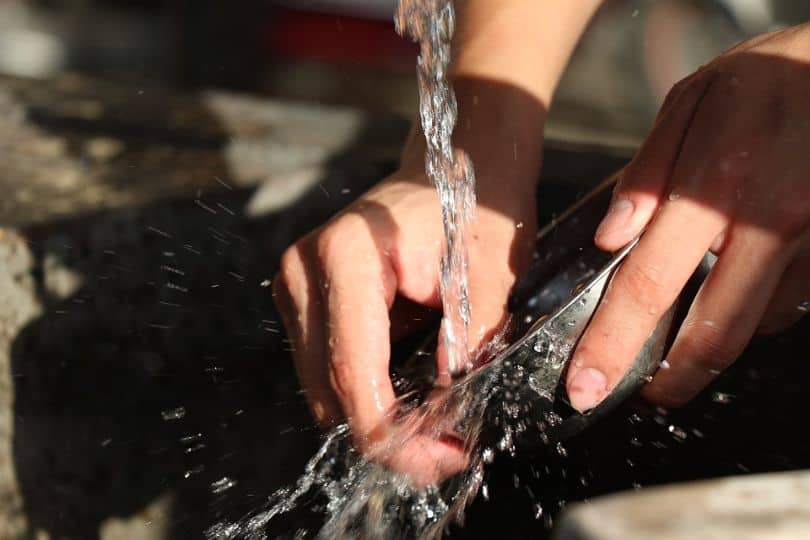 Lastly, when the celebration is over, you have to scrub your BBQ and clean your cooking utensils. In this way, you won't have to worry about your next barbecue party as your grill and tools will be ready for future use.
Finishing Touches
Now that you've got all that checked off, let's move on to some finishing touches before you go chuck on some shades and get grilling!
Iced-Cold Drinks
There are lots of good drinks that you can consider to keep your guests refreshed during the party. Tick them off your checklist as you keep scrolling!
Drinks for Everyone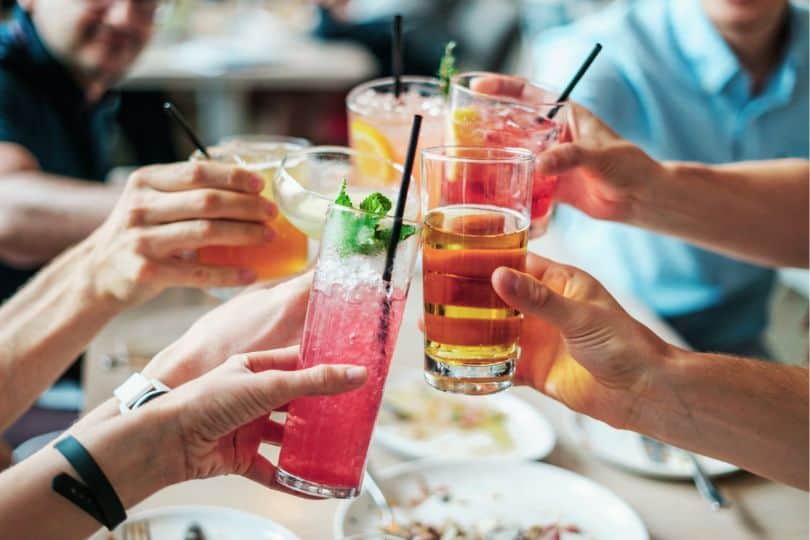 There will be at least one person among your guests who doesn't drink alcohol, plus the kids who'll be present. Make sure to offer a variety of non-alcoholic drinks for them.
If you're planning to host your party during the daytime, water is essential, especially if it's a hot day. Don't forget to have plenty of water in stock so everyone can stay hydrated.
Drinks for Adults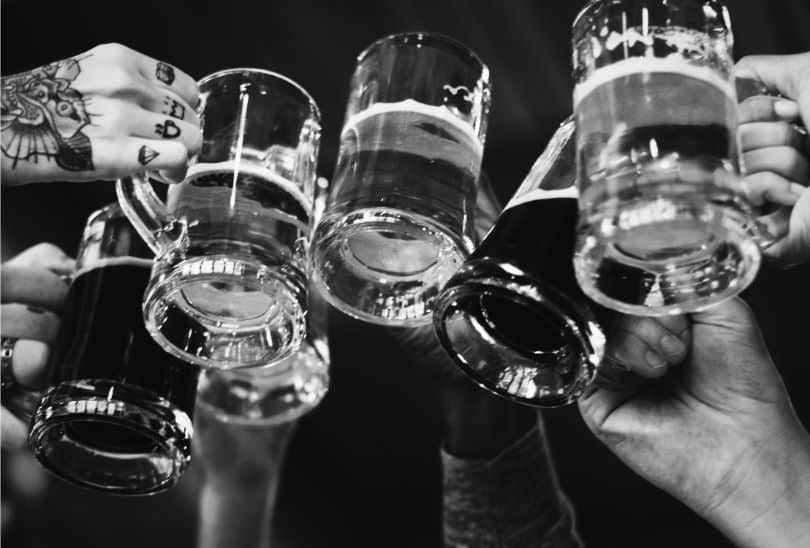 What's the point of hosting a BBQ party without filling your cooler with ice-cold beers? While you probably have the brand of beer or wine in mind, there are many excellent drinks to explore!
Here's a list of other beverages you might want to consider and the things you need to refresh the guests well:
☑ Beer
☑ Wine
☑ Cocktails
☑ Soda
☑ Water
☑ Reusable Cups
☑ Cooler
☑ Ice
☑ Bottle Opener
☑ Corkscrew
Condiments and Sauces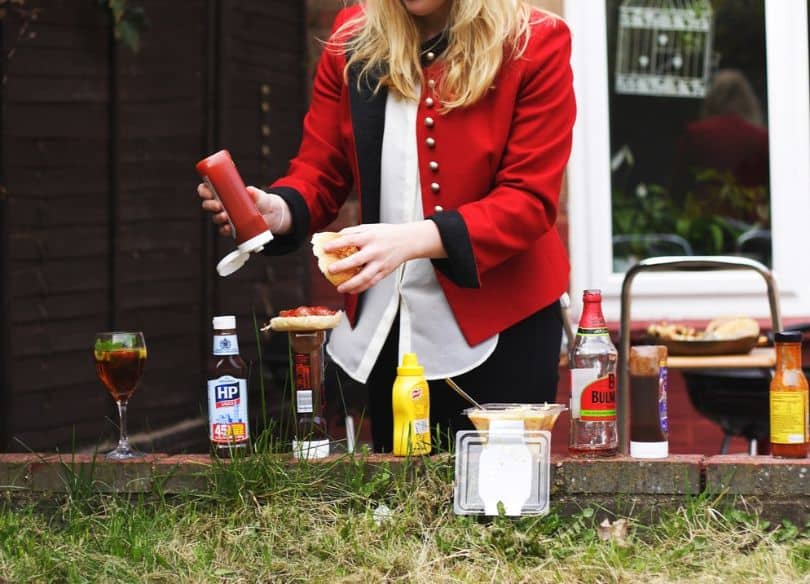 Admit it, marinading isn't always enough to achieve the best taste for your food. You also need condiments, spices, and sauces to complete each barbecue serving. We've listed some of the staples you wouldn't want to miss:
You can find a wide variety of BBQ sauces available in the market. However, if you want to create your own, here's a list of a few to go and research:
Mustard-Based BBQ Sauces
Vinegar-Based BBQ Sauce
Texas Style BBQ Sauce
Otherwise, you can always check out our post on BBQ sauces and condiments for more recipes and ideas.
Ultimate BBQ Checklist:
So there you have it – from grills to frills, the ultimate BBQ checklist. Let's rewind and play if back one more time:
BBQ Utensils:
☑ Spatula
☑ Tongs
☑ Grill Fork
☑ Grill Gloves
☑ Apron
☑ Aluminum Foil
☑ Oil
☑ Towel
BBQ Table Setting:
☑ Plates and Bowls
☑ Forks, Spoons, and Knives
☑ Cups
☑ Toothpicks
☑ Napkins
☑ Table Cloth
☑ Cutting Board
BBQ Safety Checklist:
☑ Refresher for the grill's safety
☑ Fire Extinguisher
☑ First Aid Kit
☑ Sunscreen
☑ Bug Spray or Candles
BBQ Drinks:
☑ Beer
☑ Wine
☑ Cocktails
☑ Soda
☑ Water
☑ Reusable Cups
☑ Cooler
☑ Ice
☑ Bottle Opener
☑ Corkscrew
Shop BBQs