Dust off your Barbecue, sunglasses and shorts – the first two Summer Barbecue weekends of the year look to be on the way!
Summer has only just arrived and things are already heating up, with temperatures set to be rising in the next couple of weeks. Both this coming weekend, the 10th to 11th of June, and the following weekend the 17th to 18th of June look set for fantastic weather, making for the ideal time to host the first barbecue of the year!

Image Credit: Rawpixel
The MetOffice is predicting a couple of red-hot weekends. Temperatures on the upcoming Saturday the 10th could reach up to 25° in London, 23° in Manchester, and in the mid to low twenties elsewhere in the country. Next weekend could be much of the same, with mostly dry conditions, light winds, and generally warm temperatures predicted.
All this hot weather and sun means only one thing – it's the perfect time to host a barbecue. There'll be no better time to pop your sunnies on, roll out your BBQ, and get your grill face on. Whether it's with family or friends, we're encouraging everyone to make the most of this weather and host their first BBQ of the summer!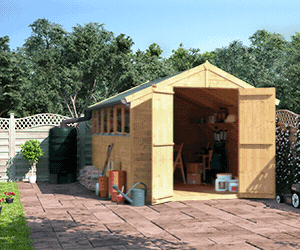 Image Credit: RosZie, Pixabay
Of course, we're on hand to help you make this a reality. First things first is a quality grill – if you don't have one, then we've got you covered with our great selection of BBQs. 
If you do have one, make sure you're fully equipped and stocked up with BBQ Accessories and Spare parts. And keep guests comfy and happy with garden furniture for them to relax on or eat at!
Shop BBQs
If you need inspiration on what to cook, check out some of these great recipes and cooking ideas.
And run through this quick checklist to make sure your garden and grill are BBQ-ready!
Prepare the barbecue: make sure it is clean, all parts are working, and you have enough fuel.

Check out your grilling spot: clean any obstructions or hazards.

Ready your utensils: no grill is complete without its tools, so check they're clean and ready for use.

Choose your menu: don't leave it to the last minute – decide what you want to cook beforehand!

Send out the invites: share the BBQ fun with those closest to you!
Fancy yourself a bit of a grillmaster? Take a look at our fun guide and find out What Kind of Barbecue-er You Are.
Don't miss out on this great chance for a barbecue – make the most of the upcoming hot weather and host your first summer grill-up of 2023!