Whether you're in the market for gas bbq parts, or you just want to understand your grill a bit better – you're in the right place!
In this quick post, we're going to run through all kinds of weird and wonderful bbq spare parts
and gas bbq replacement parts.
We've got bbq spares, accessories, and equipment galore – check it out below!



Anatomy of a BBQ Grill
Just so we're all on the same page when we talk about cleaning individual BBQ parts, let's have a look at what (and where) they are.
What are the parts of a gas bbq grill?
Unlike a charcoal grill, gas BBQs have a lot more options depending on size, the number of burners, and accessories like hot plates and sink areas.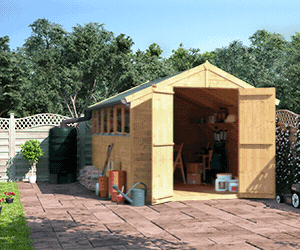 A gas BBQ grill's cooking area consists of a cooking grate on a lower shelf with a warming rack above it. Unlike a charcoal grill, this will be enclosed by an attached lid that folds over the grill. The grill is then lit by burners underneath and you may also have a side burner or hot plate.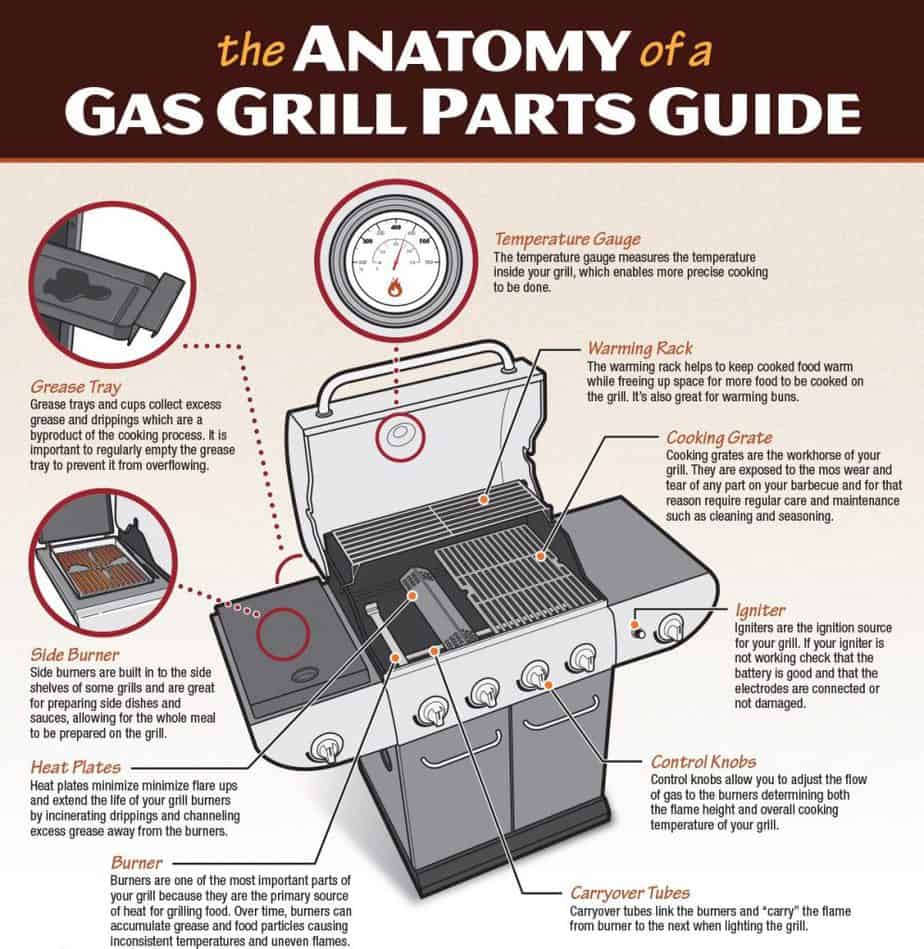 Key parts for cleaning:
Ignition and temperature knobs

Sider burner or hot plate

Grill rack and warming rack

Gas tube and connector

Lid and handle
BBQ Replacement Parts
But what happens when a piece of your bbq goes missing or breaks and you need replacement bbq burners or parts?
Let's forget about cleaning for a second and run through every part of a bbq that might need replacement parts or spares.
Regulator
You might not need replacement bbq burners you might just have a problem with your regulator. This bit of kit controls gas flow from your tank.
What to do? If your grill isn't getting hot or flames are flickering and dying – it may be in low-flow safety mode. If so, close the tank valve, turn off the knobs, detach the regulator, and turn the knobs to high. Wait for 1 minute, shut off the knobs, and reconnect the regulator. Then slowly open your valve.
You can find regulators over at billyoh bbq spares.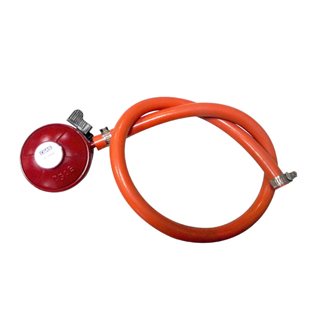 Grill Hose
Another on our gas bbq parts uk list – the grill hose. 
When to replace? If your burners aren't lighting or look lethargic. Check first for kinks and leaks at your connection point. Otherwise, replace if the leak is in the gas hose.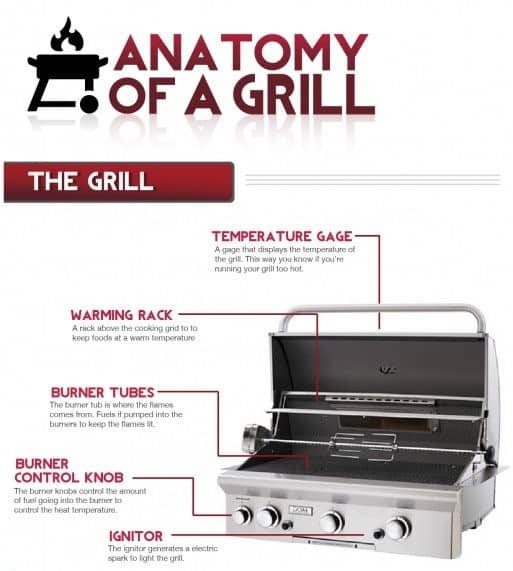 Ignition
Next up on our list of barbecue parts – the ignition. You may need to look for bbq spare parts if you can light your gas with matches or a lighter but not the ignition. This could be down to loose or faulty wiring or require full switch re-assembly.
Check out how in the video below:
Burner Protectors
Also known as 'burner guards', these are the ridged strips of metal that go over the burners. They protect these gas bbq parts from dripping fat and food.


Heat Indicators/Thermometers
A list of bbq replacement parts wouldn't be complete without in-built thermometers. These handy pieces of kit usually sit in the hood of your BBQ. But if you find that food isn't cooking when your grill appears to be up to temperature, or vice versa – it may be time to replace it.
BBQ Grills and Warming Racks
Spare bbq grills are a popular and inexpensive item. You might want to replace them because of bending or sudden shock damage or simply because they've become rusted. Outdoor grill racks & attachments are, thankfully, easy to come by.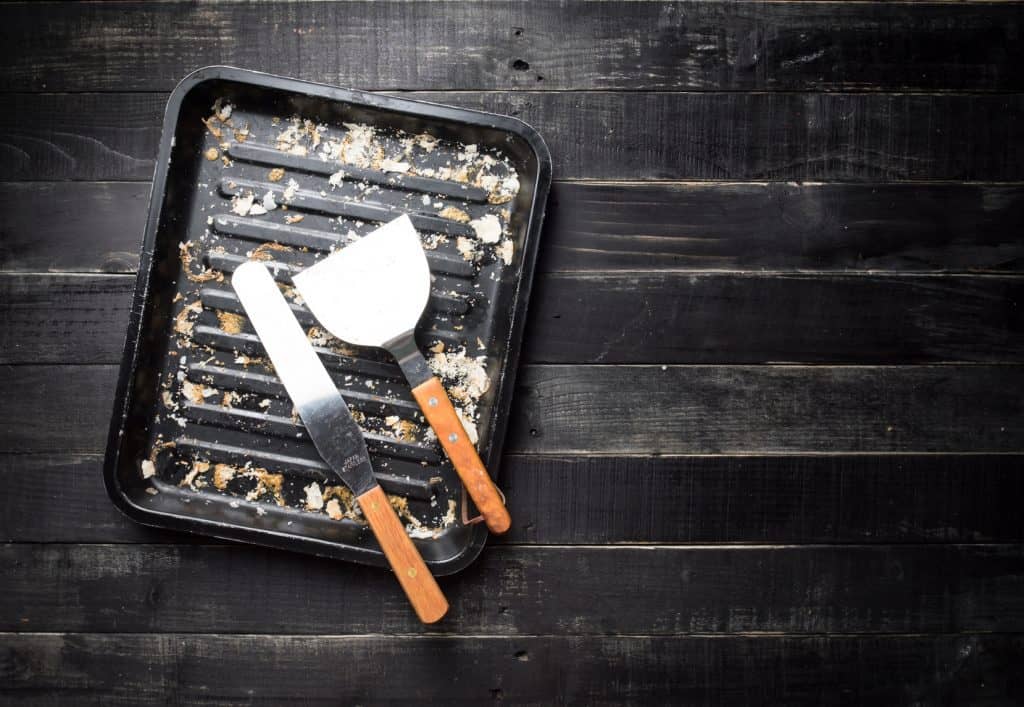 Drip Trays
Like an ash catcher on a charcoal grill, a drip tray deals with everything that falls to the bottom of a bbq. In gas bbqs, this means fat and grease. Whilst most barbecue parts like drip trays are designed to be removed and clean, you may find yourself wanting to replace it after years of use.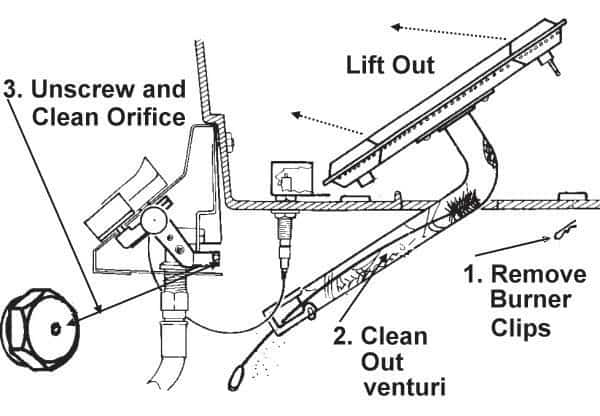 Venturi Tubes and Clips
One of the most fiddly bbq spare parts you might find yourself need are venturi tubes and clips. Venturi tubes are tubes that extend from the burner to the control valves. These have openings at the ends to allow air to mix with the gas as it leaves the control valve.
The clips slot into the tubes, you might also find them on the back of heat control knobs.
Burners
As well as a bbq griddle plate, you might find you have issues with your gas burners at some point in your BBQ's life. If you're looking for bbq spares uk, burners might be top of your list.

These might include:
Figure of 8
S-shaped
Infrared
Rotisserie
H-shaped single or twin
It might be time to replace a burner when:
Holes have become misshapen and larger than when purchased
There are large flames coming out from the top or sides of the burner
There are weak points in the burner itself
Other gas bbq replacement parts you may find yourself after at some point:
Rotisserie spit rod
Hood bumpers
Caster wheels
Digital display thermometer
Lid handle
Air valve
Ignition switch
Side shelf
The Round-up
So where do you find all these gas bbq parts when you need them? Well, your best bets are:
Checking over at BillyOh spare bbq parts
Contacting the seller directly
Checking the BBQ seller's Amazon and eBay profiles
Local hardware stores (you'd be surprised!)
A barbecue spare parts specialist store
And there you have it. We've run you through the barbecue spare parts you're likely to ever need. Some you've probably heard o before and some barbecue spares might be new today.
And if you're looking for gas barbecues uk either to upgrade or as a bbq replacement grill, why not check out our extensive range via the button below?


Shop BBQs
FAQ