There's nothing better than spending sunny days with family and friends, eating lovely BBQ food and making memories. But what's the perfect accompaniment to BBQ food?
We think it's more than just a delicious, summery salad and cool beverages. So we've come up with an extensive list of ideas to give you some inspiration.
Let's jump in!
1. Corn salad
An all-time classic, sweetcorn salad is the perfect side dish for a BBQ. You could even cook your sweetcorn on the BBQ to give it a lovely flavour.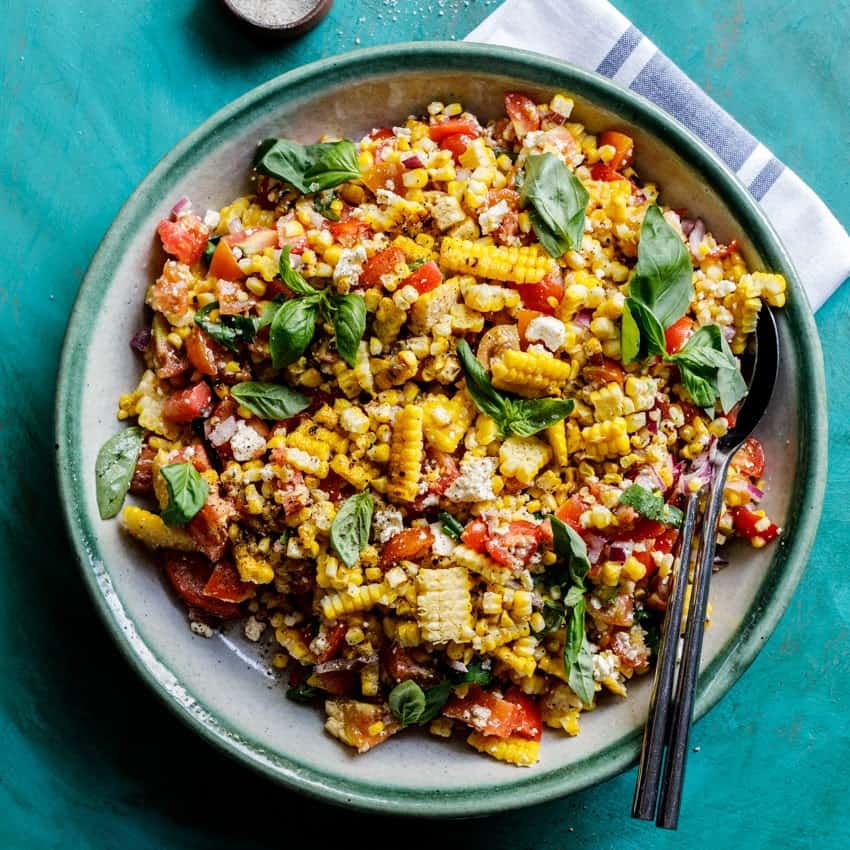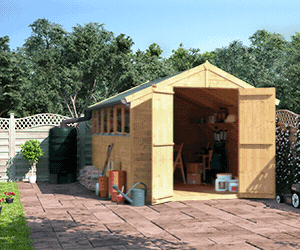 2. Italian pasta salad
Add some Italian flair to your BBQ cuisine with a colourful pasta salad.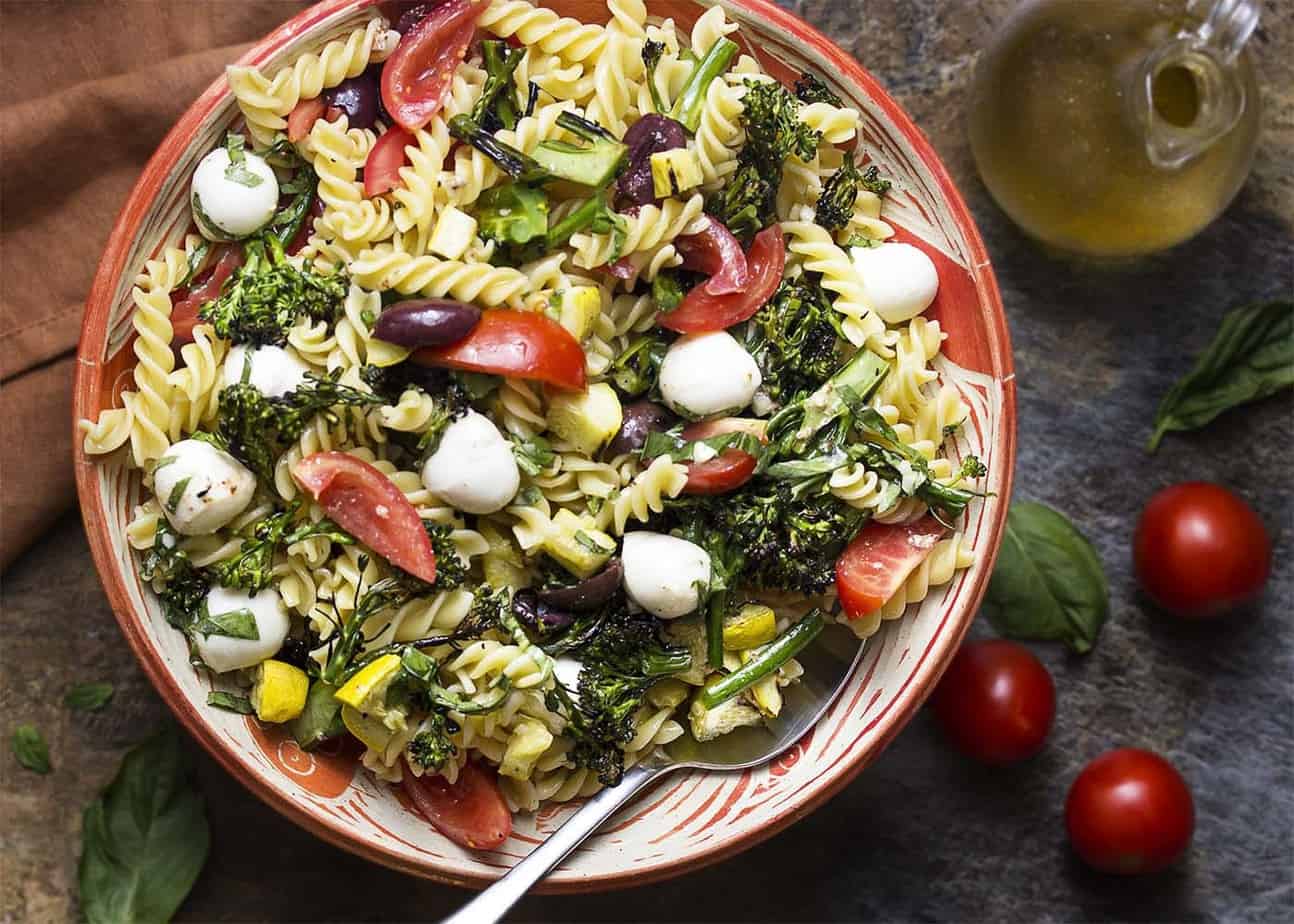 3. Buffalo chicken salad
For those guests who are trying to avoid the usual bread rolls found at a BBQ, you need a more substantial salad. Add some delicious seasoned chicken that's been cooked on the BBQ for a healthy dish.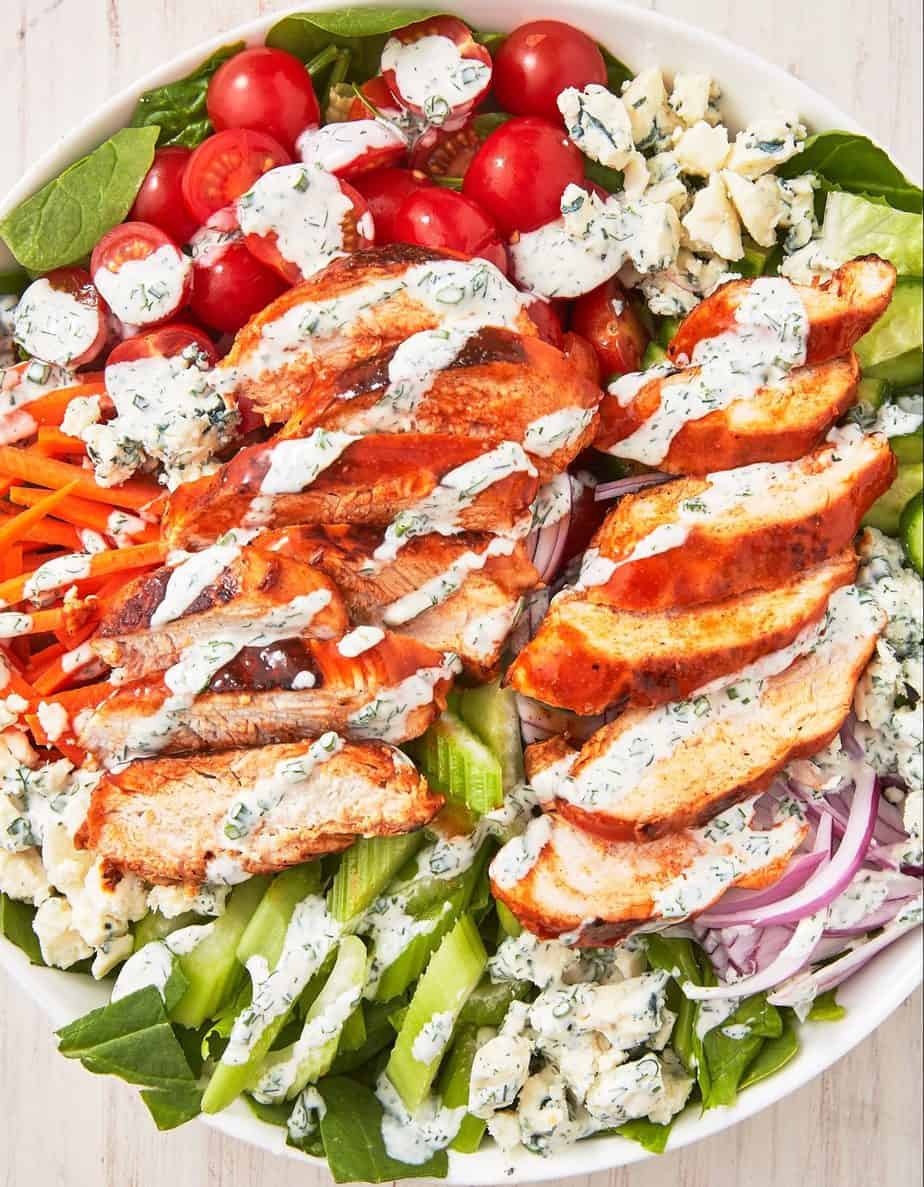 4. Watermelon feta salad
Watermelon chunks, finely chopped basil and tangy feta are all you need for this refreshing salad, perfect for sunny days.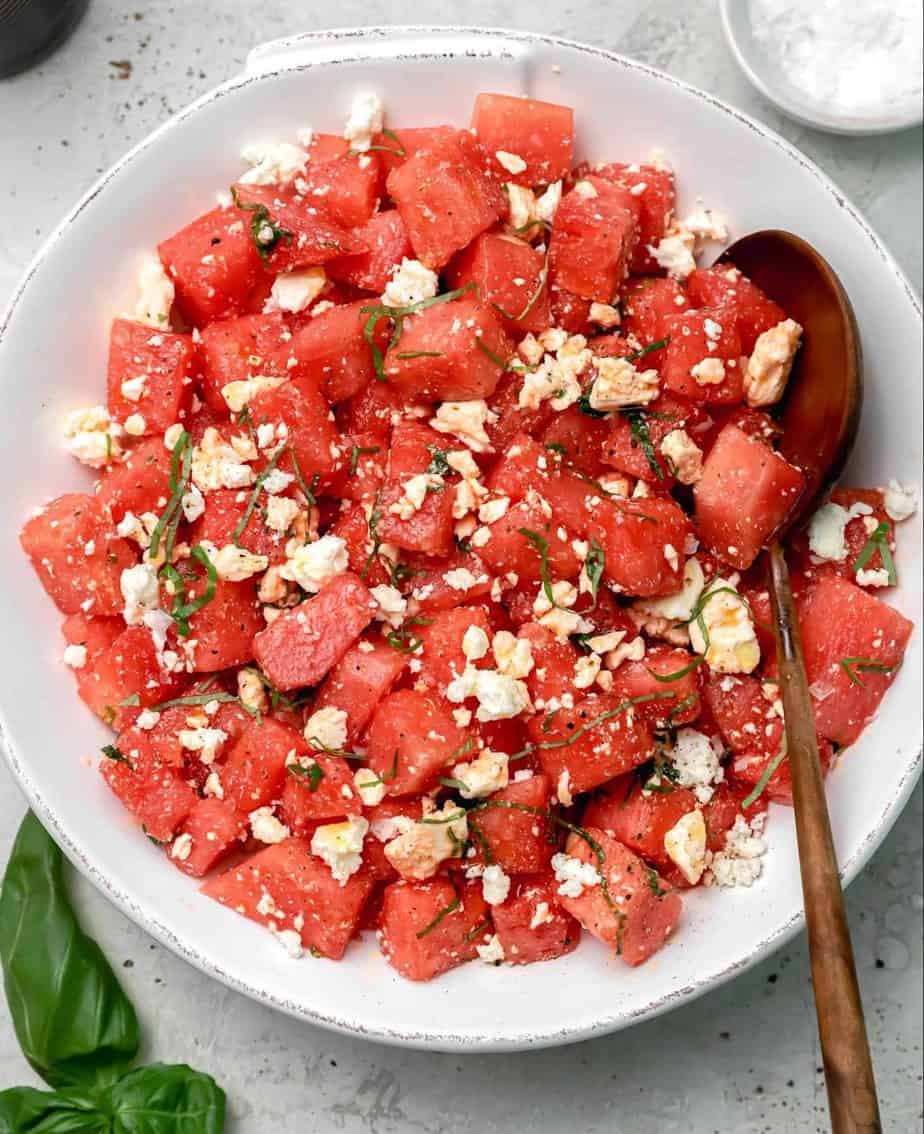 5. Coleslaw salad
Coleslaw is always popular and super easy to make, so great if there's a last minute BBQ and you don't want to show up empty-handed.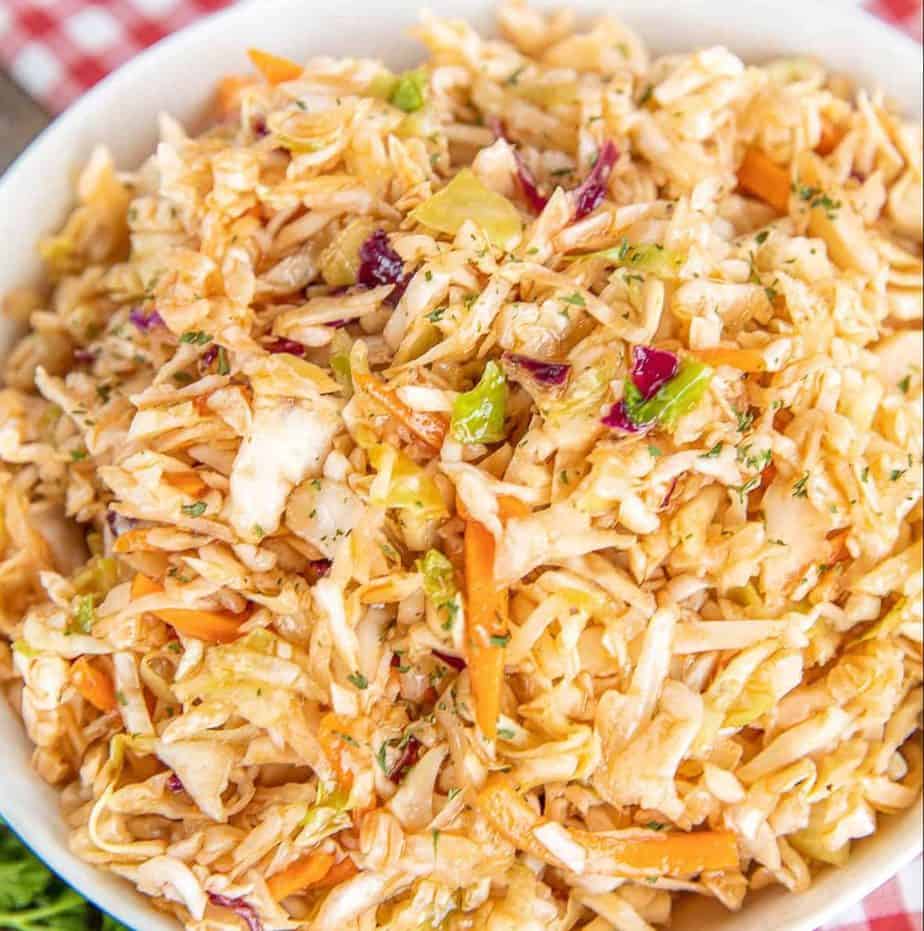 6. Grilled corn
Not really a salad, but still a tasty and cool side dish for your BBQs.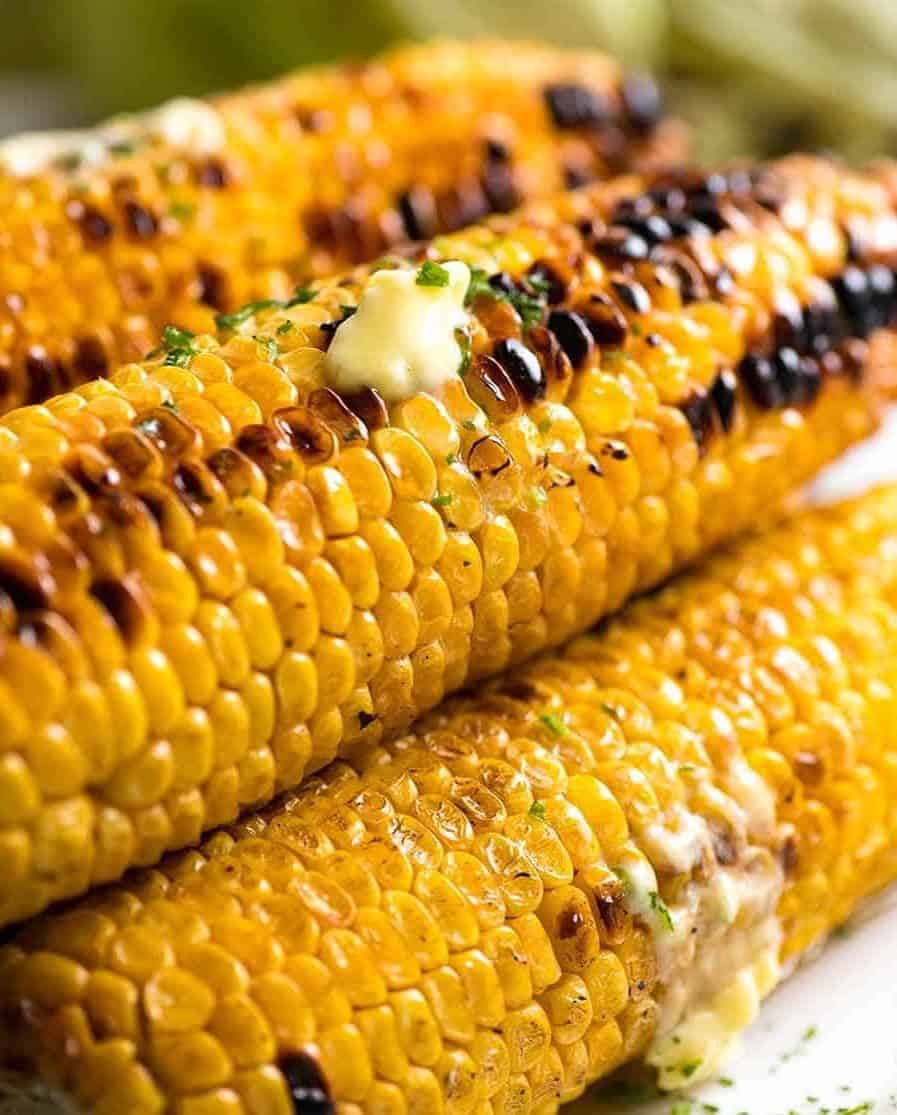 7. Corn-tomato-avocado salad
This sweetcorn, tomato and avocado salad consists of just a few simple ingredients with an amazing result, perfect to go with your BBQ food.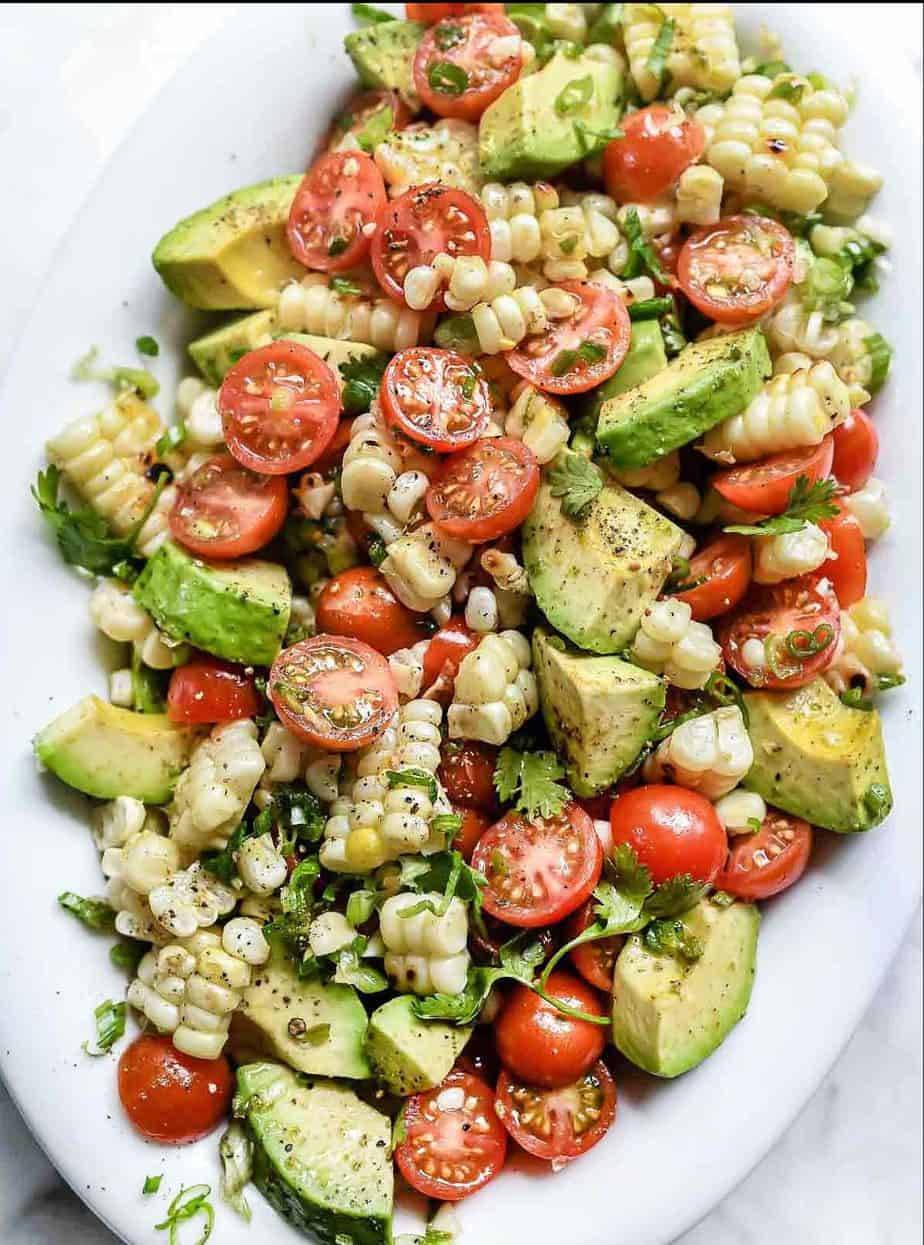 8. Pimento cheese pasta salad
Pimento, or sweet peppers, make a great accompaniment for a cheesy pasta dish. You could add some meat from the BBQ or keep it veggie.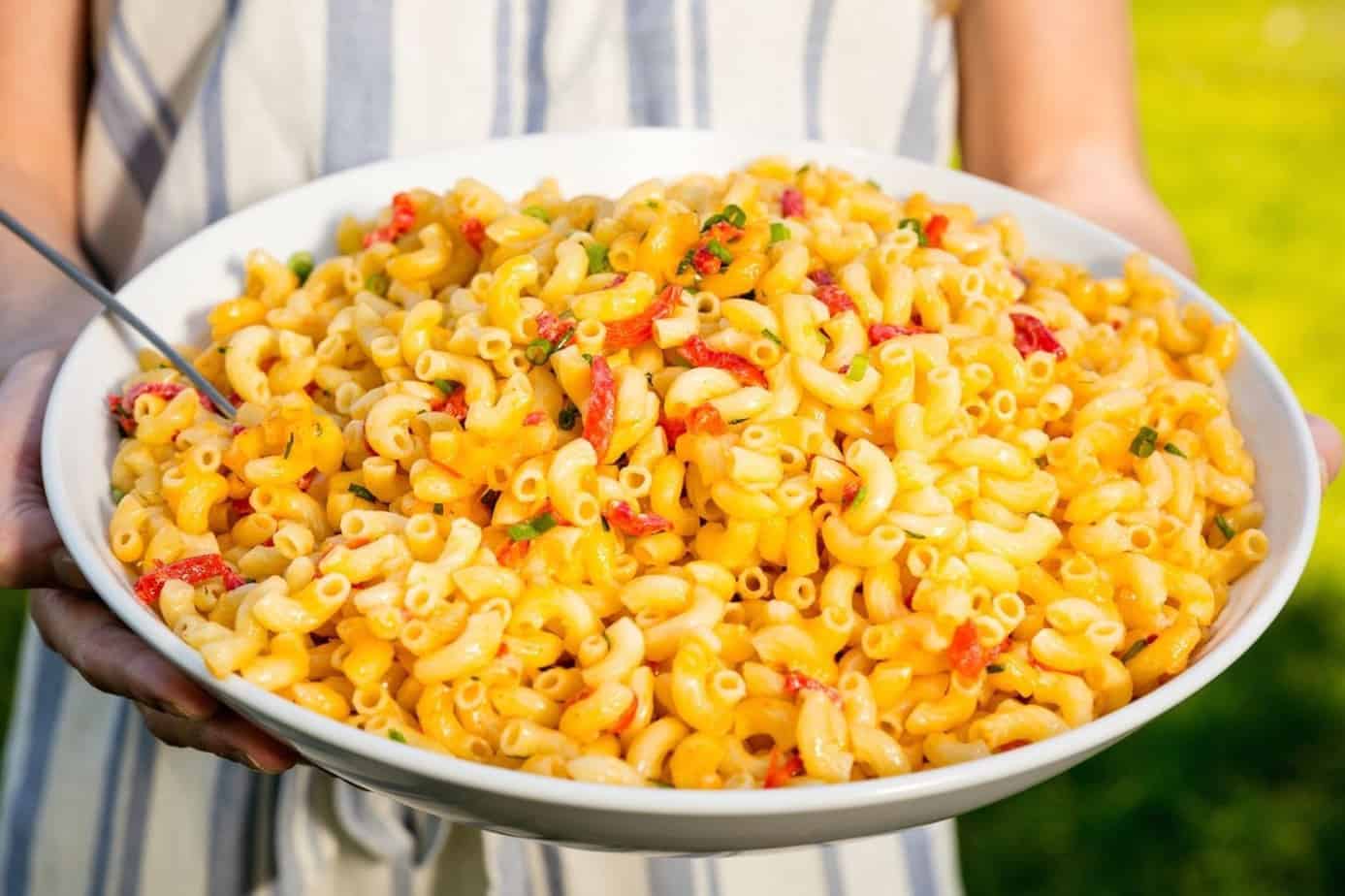 9. Bruschetta pasta salad
This simple Bruschetta-inspired creation gives you another pasta salad option, this time with a little more of an Italian feel.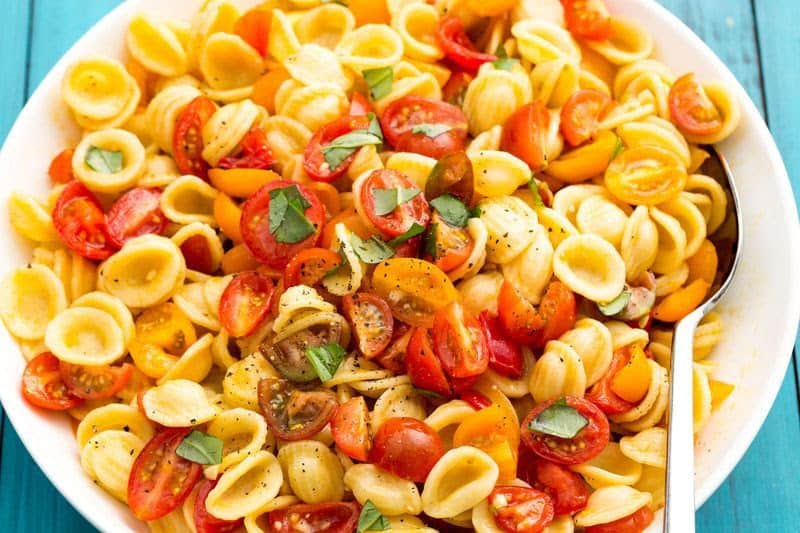 10. Rocket salad
This one just screams freshness. It's the perfect pairing for pasta or some mouth-watering meat from the BBQ.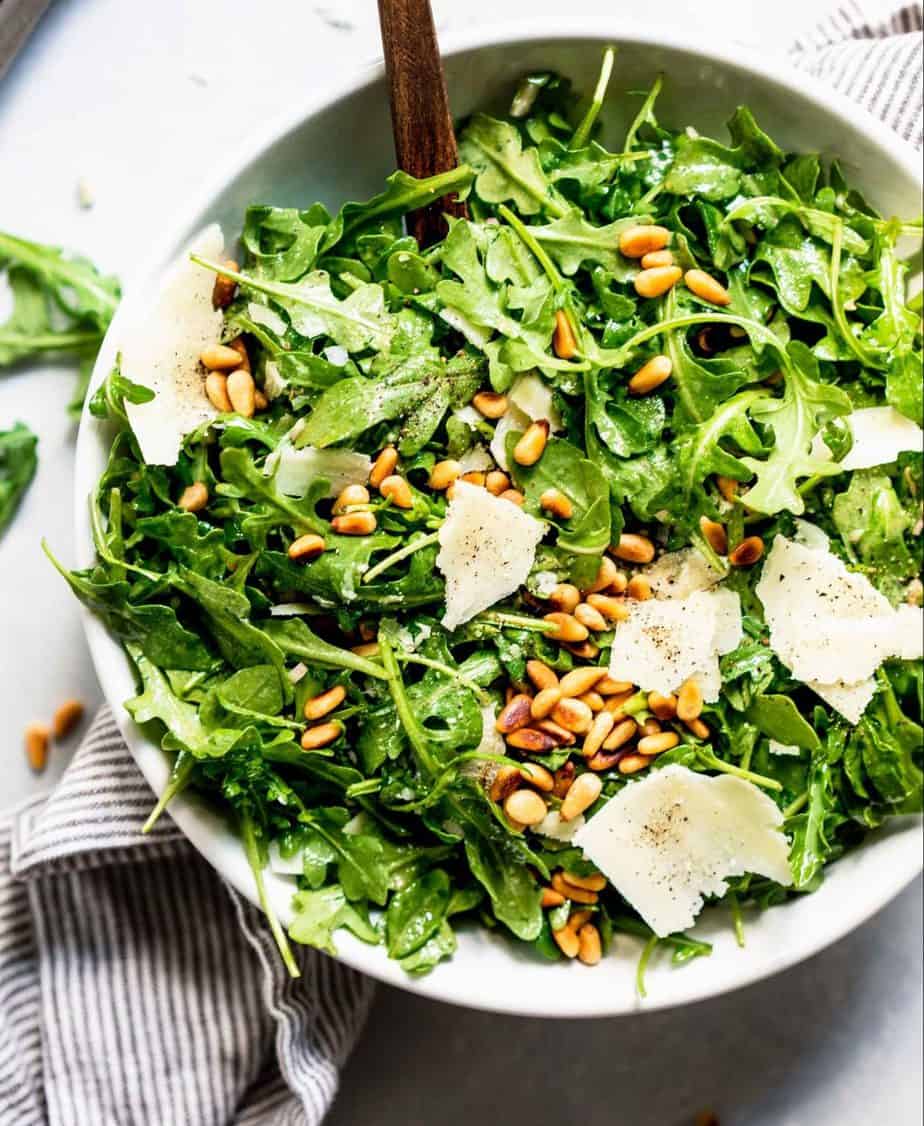 11. Cheddar bacon ranch corn
A little bit of American cuisine, this is another great way to serve some corn with your BBQ. Add some bacon crumbs, melted cheese and ranch dressing for a succulent side dish.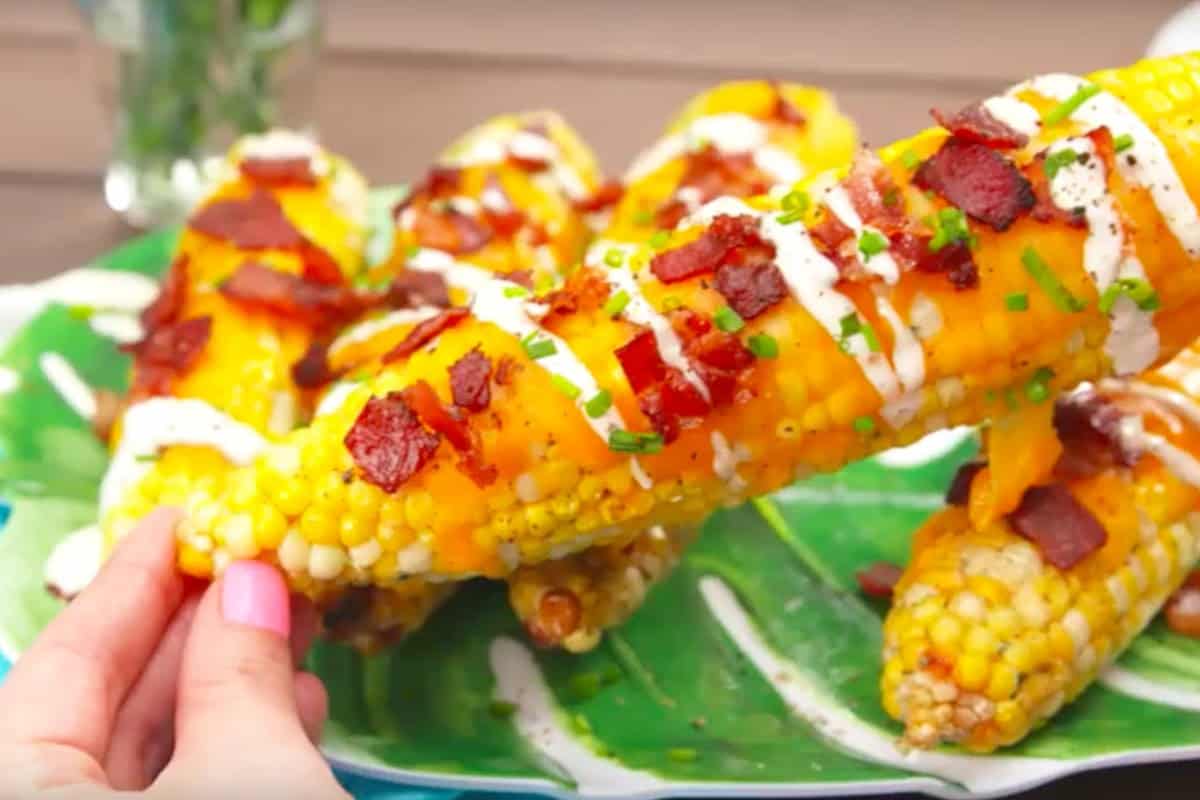 12. Fruit salad
There's a mix of fruity flavours in this easy-to-make salad for your BBQ. Try adding different toppings for a variety of finishes.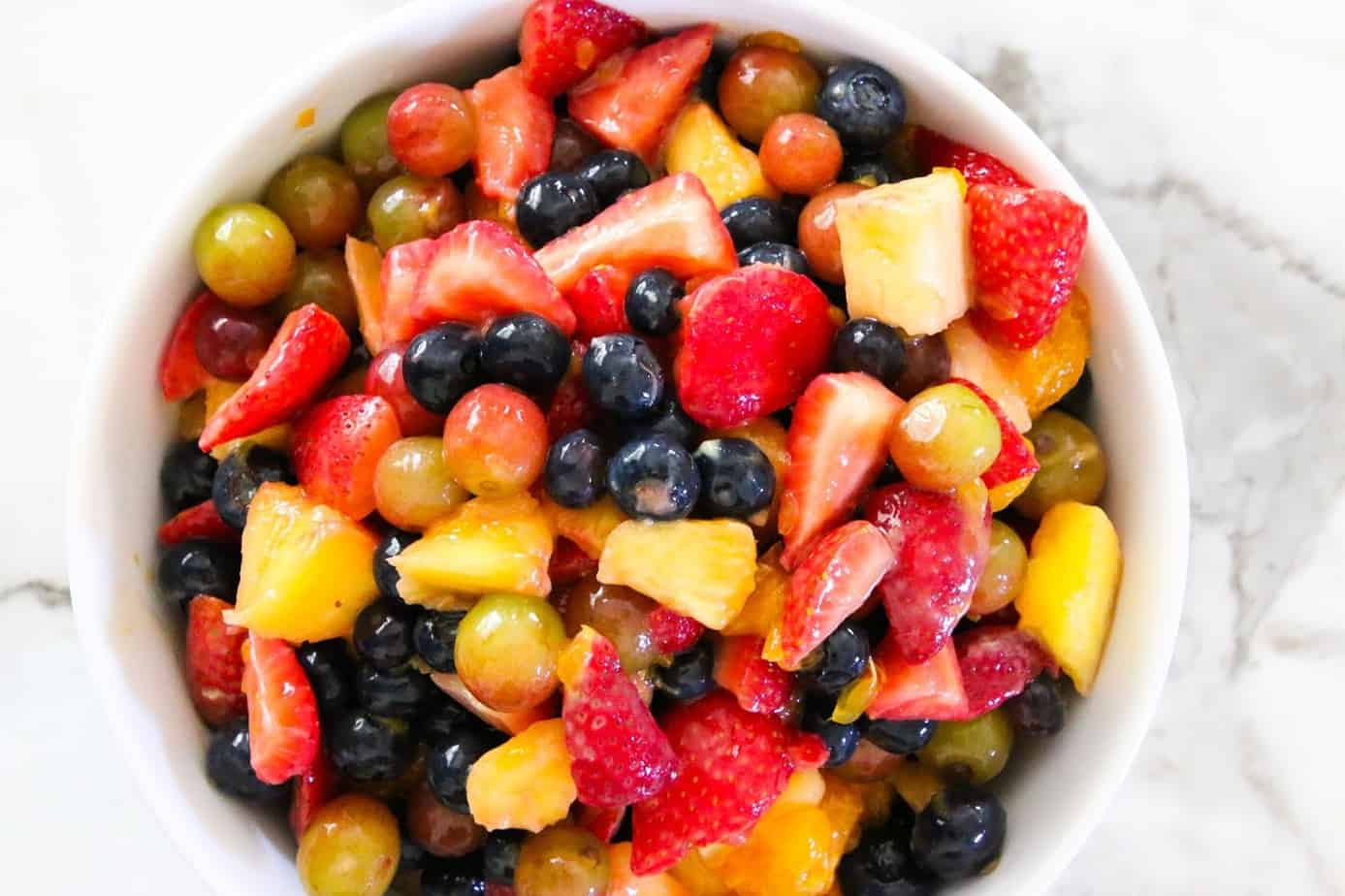 13. Homemade pickles
Making zingy pickles is not as hard as you might think, and they are great with burgers.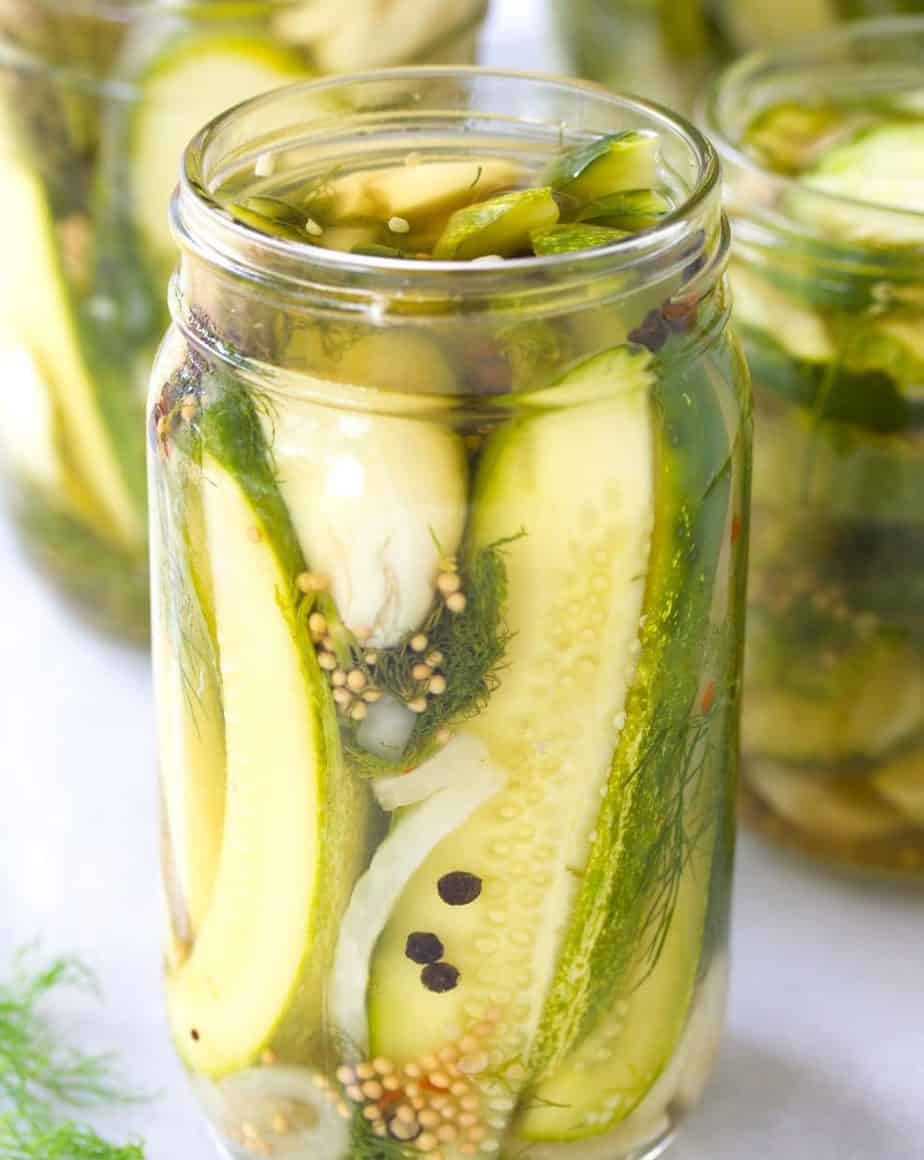 14. Mediterranean chickpea salad
If you have some vegetarian guests, this beautiful filling salad is the perfect addition to your spread.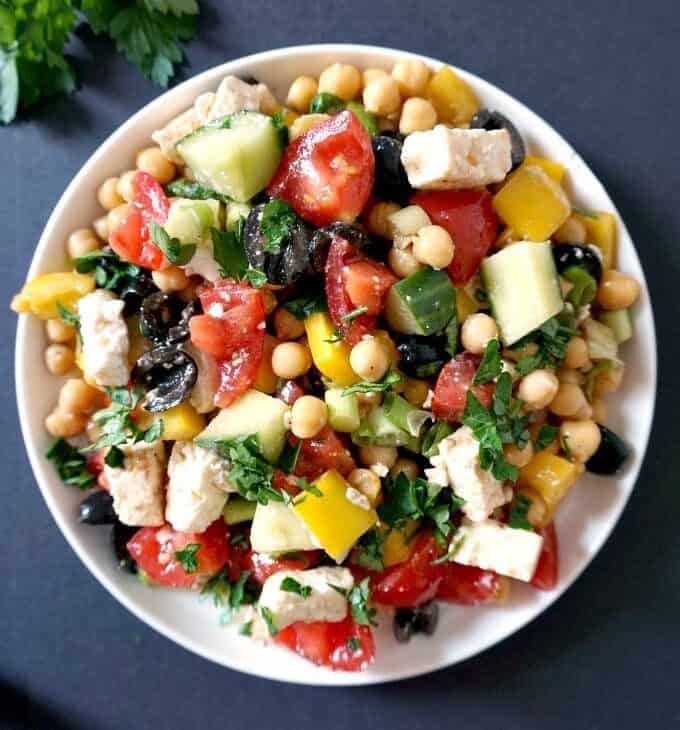 15. Grilled pineapple salsa
Caramelised pineapple gives this salsa a sweet, zingy flavour that will go with meat, seafood or plant-based protein.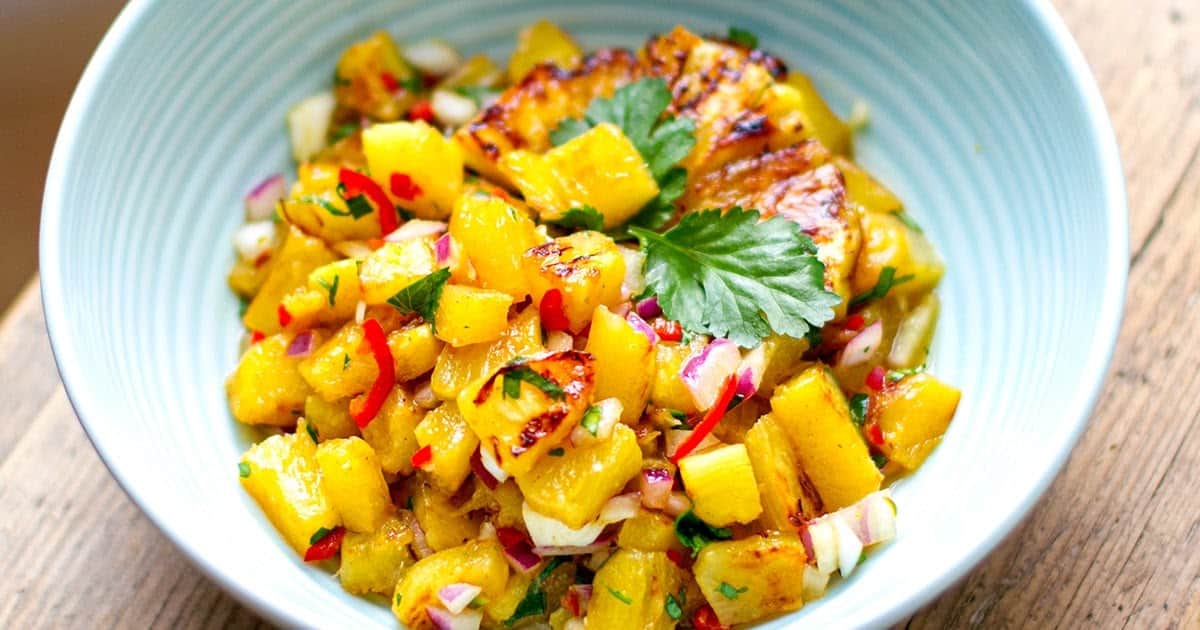 16. Cheesy campfire potatoes
Wrap some new potatoes in foil, add some butter, cheese and herbs, and place them on the grill for around half an hour for a delicious side dish. If you've no room on your BBQ, you can throw them in the oven instead!
17. Bloody
Mary

 pasta salad

Add everything you need for a bloody Mary, except the vodka, of course.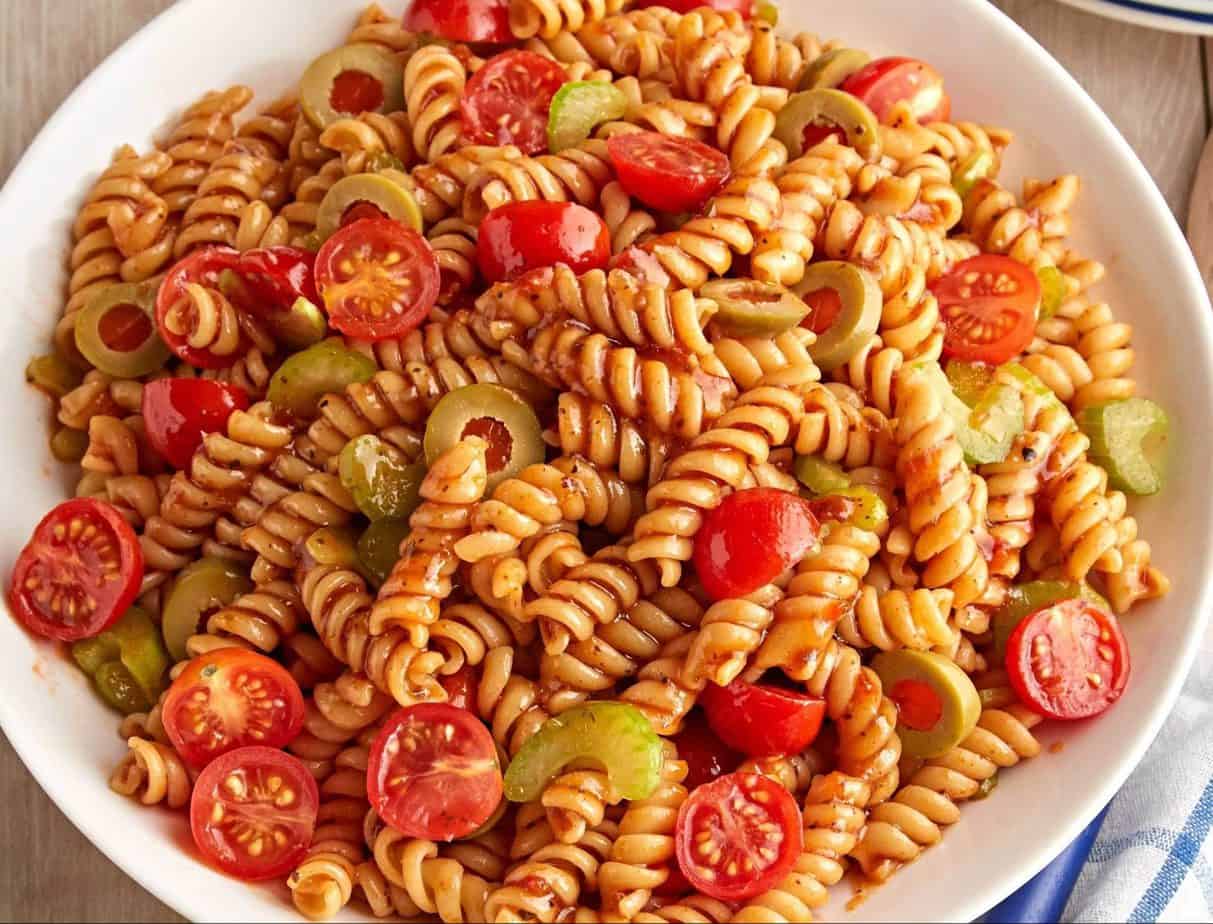 18. Balsamic steak salad
Cook your mouth-watering, marinated steak on the BBQ and then add it to a beautiful sweetcorn salad for a great BBQ salad. 
19. Mexican corn salad
This creamy, cheesy sweetcorn salad is a twist on Mexican street corn that's easy to eat and works perfectly with BBQ food.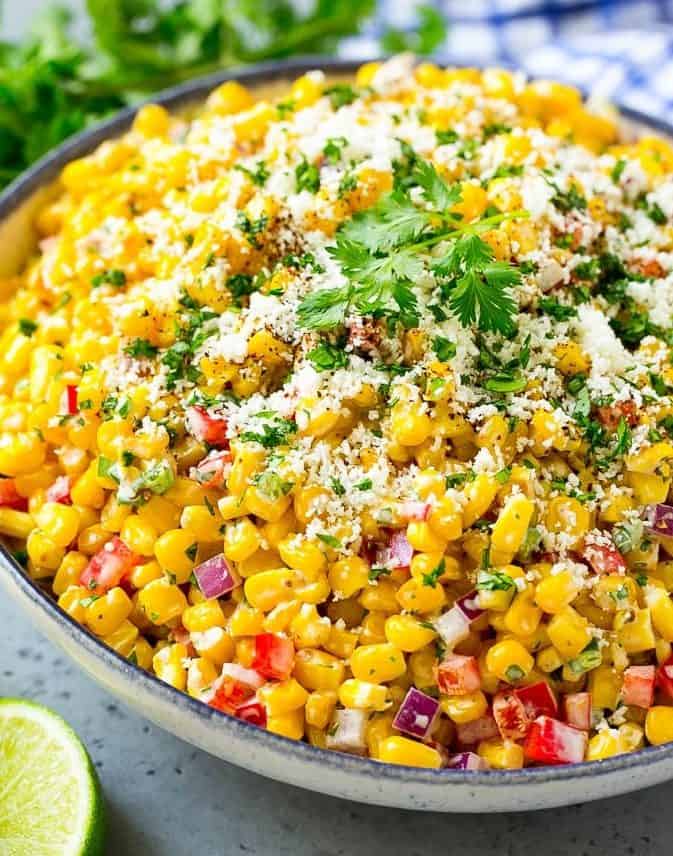 20. Strawberry watermelon caprese salad
This is a fruit salad with a twist! Add mozzarella, basil, olive oil and seasoning to your fruit for a simple salad that all your guests will love, including the kids!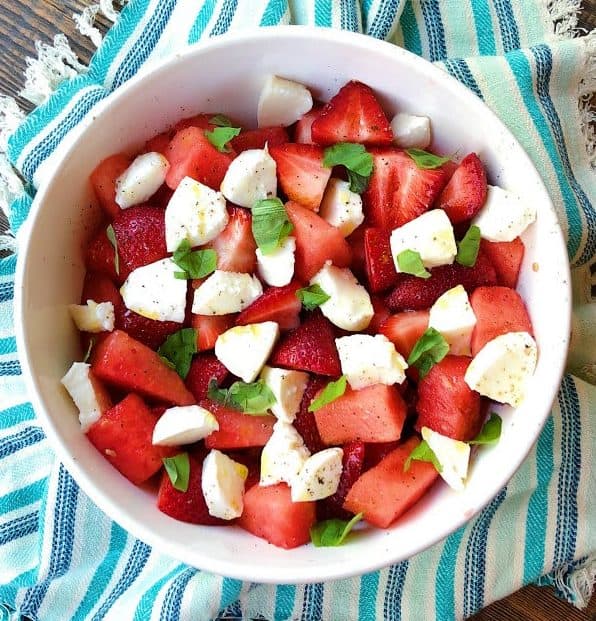 21. Grilled brussels sprouts
Sprouts aren't just for Christmas! Cook them on the BBQ either on skewers or wrapped in foil for a flavoursome side dish. 
Then add a glaze or sauce of your choice!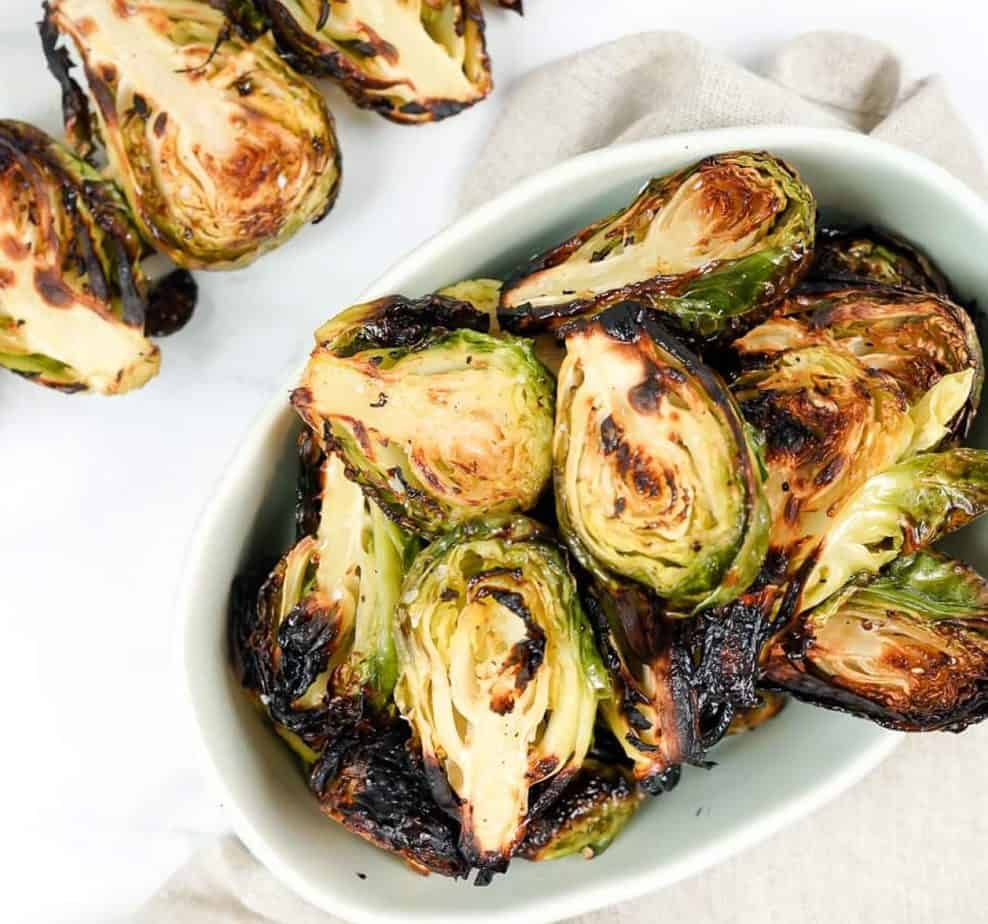 22. Loaded cauliflower salad
This super tasty, low-carb version of a potato salad would make a great side dish for your BBQ.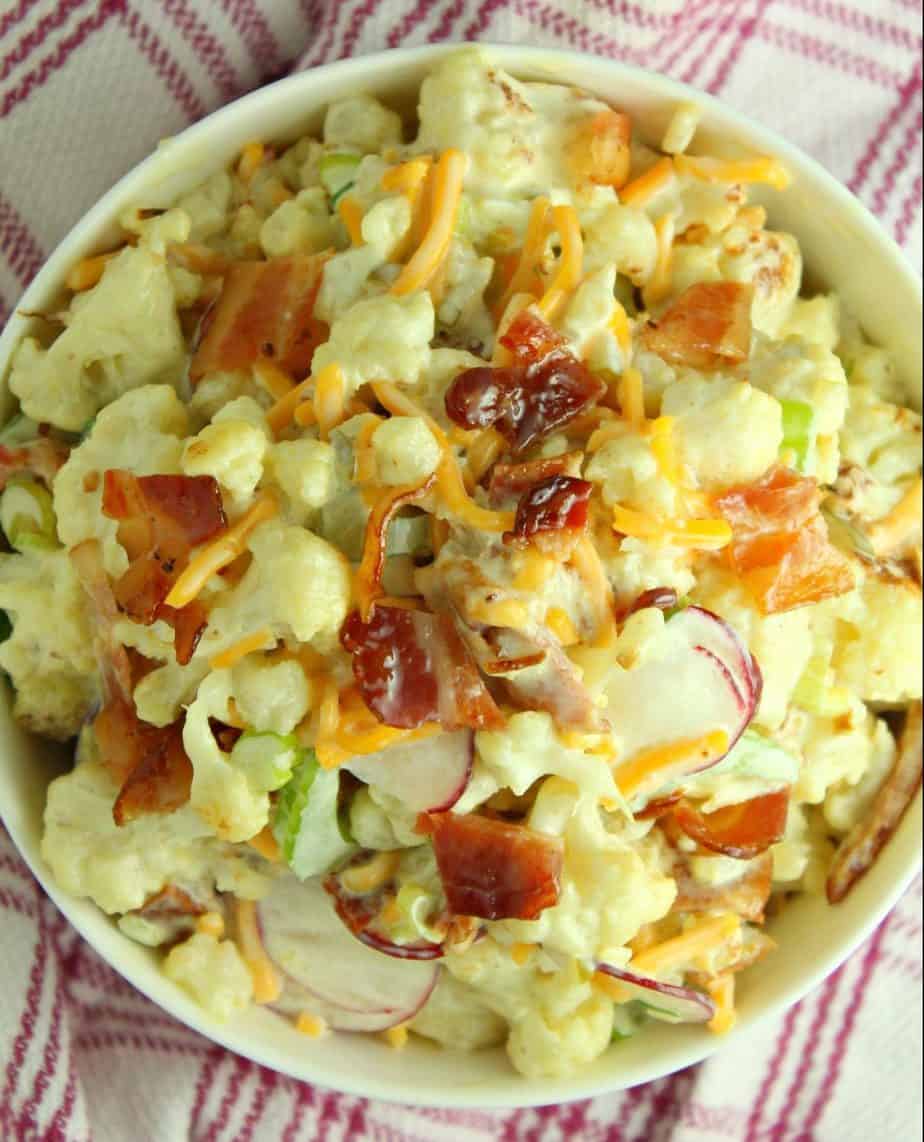 23. Summer panzanella
The super easy summer panzanella dish provides plenty of delicious vegetables to go with your meat and fish dishes.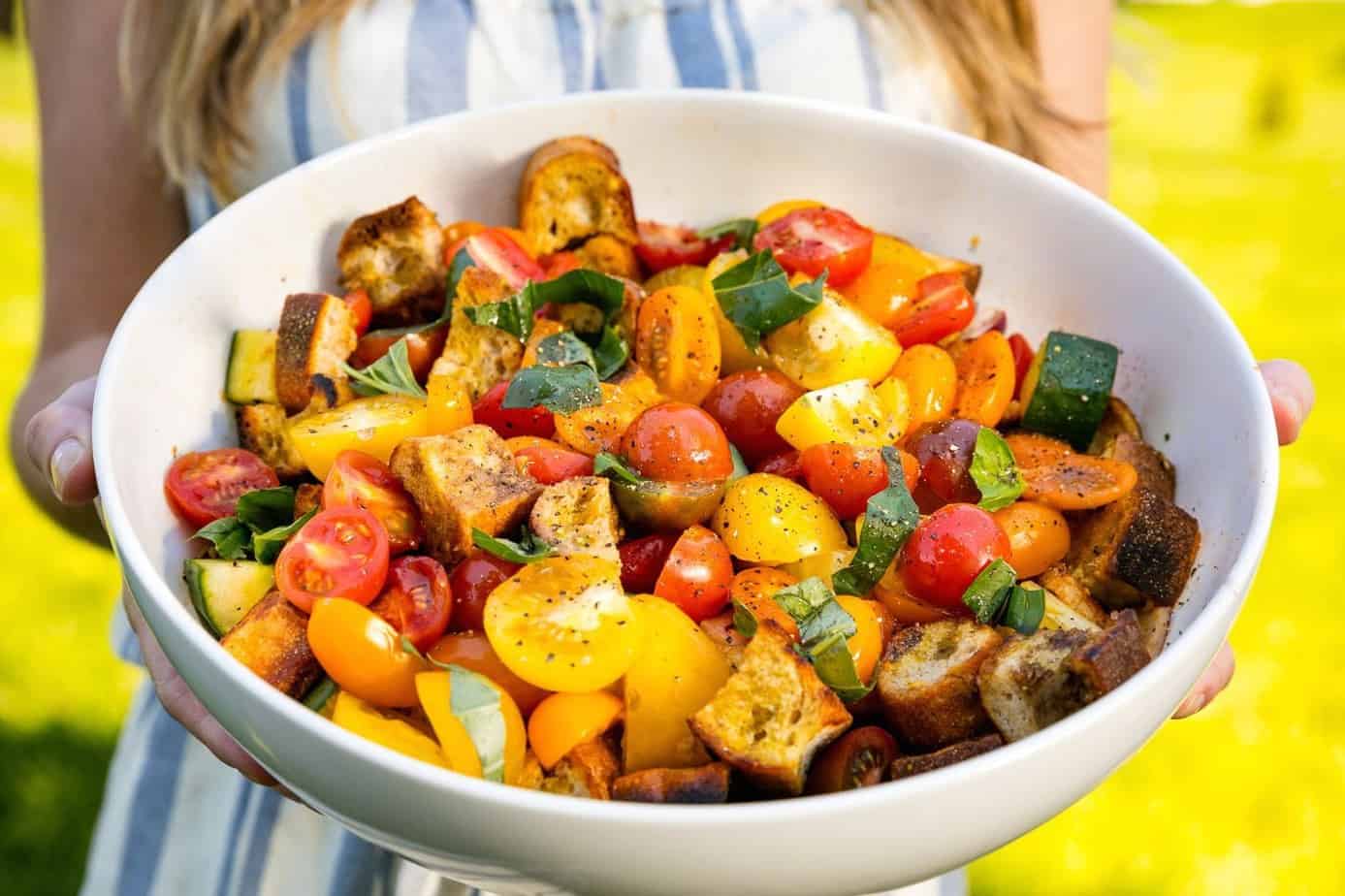 24. Bacon baked beans
These homemade baked bacon beans add a tasty, sweet and smoky side dish to your BBQ spread. They take some time to make but the end result is worth the wait!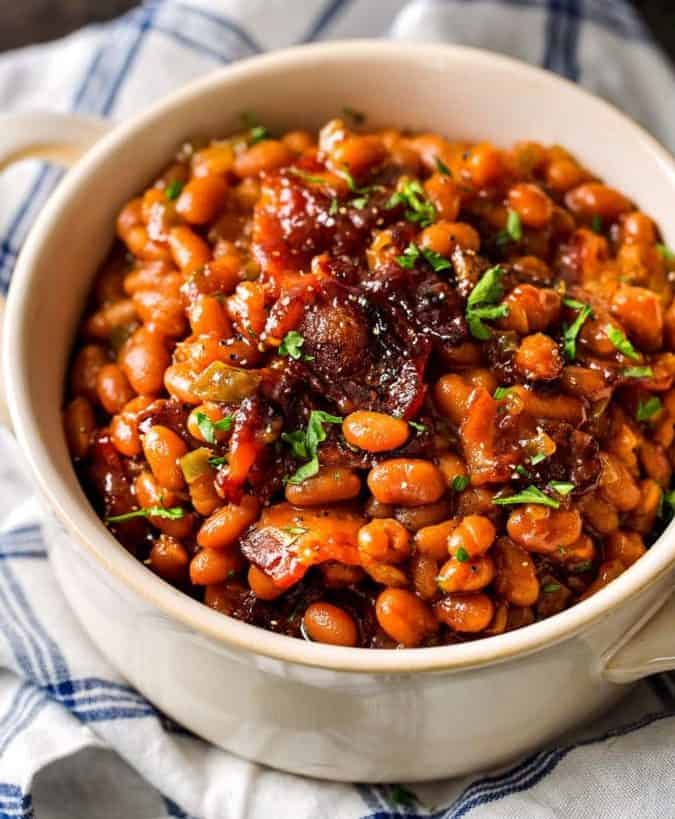 25. Fried pickles
These deep fried pickle slices make an addictive appetiser. Save some room for the BBQ, though!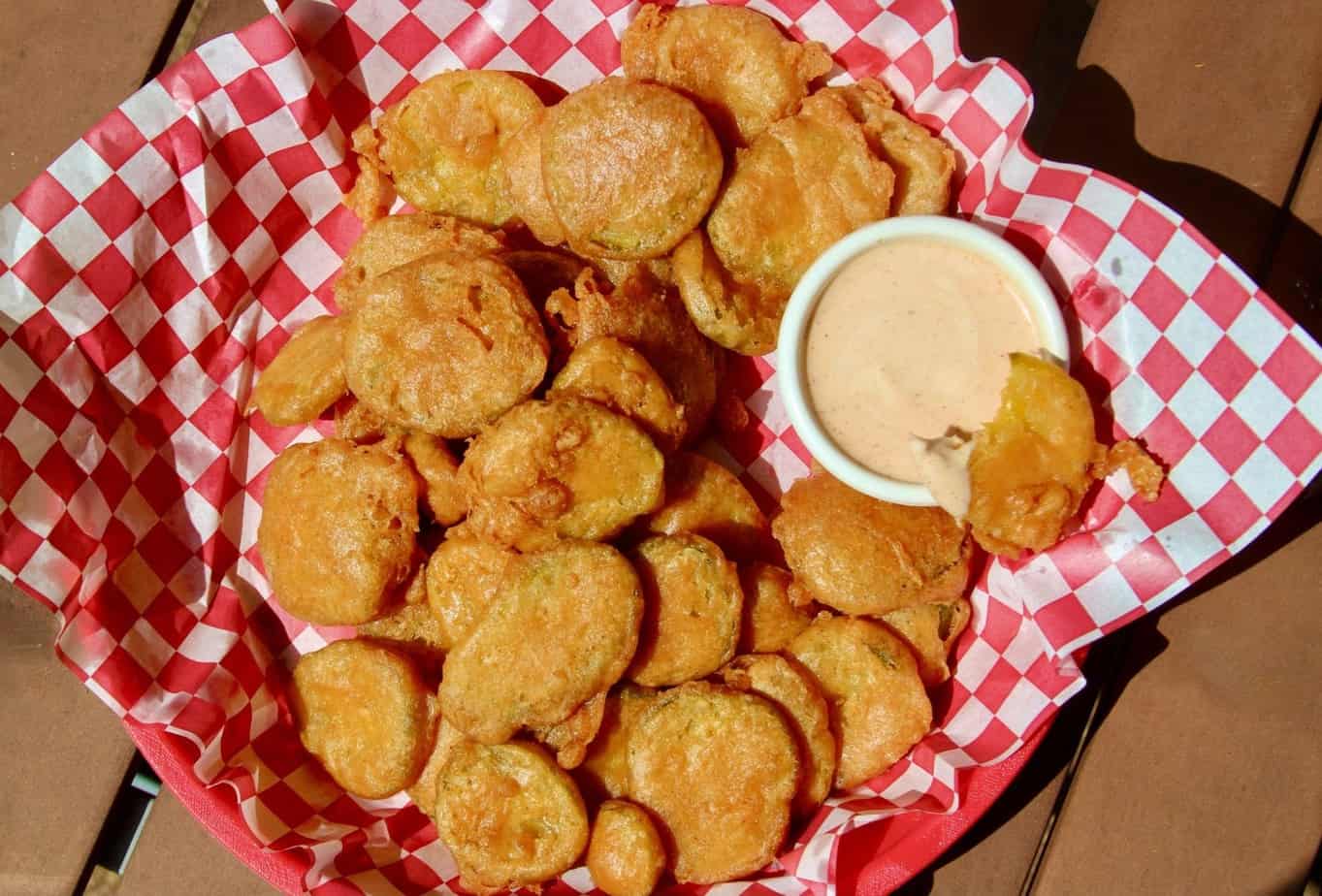 26. Grilled potatoes
Or just ditch the foil and place the potato slices directly on your grill. Don't forget to add some butter or olive oil so they don't burn, and rosemary, garlic and salt for flavour. 
27. Grilled fajita chicken salad
Add your spiced chicken from the BBQ to a delicious fresh salad for a great BBQ dish.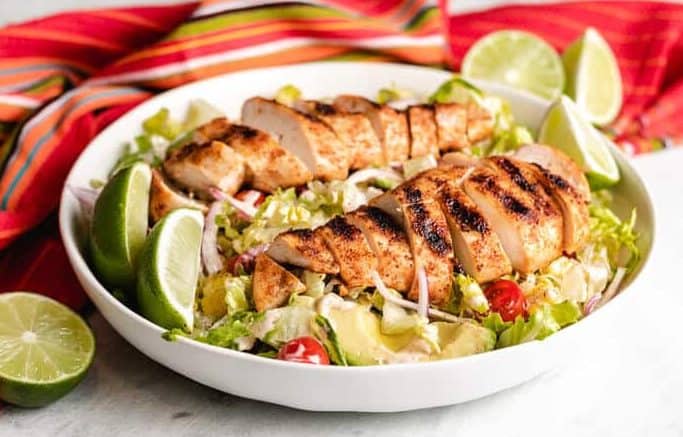 28. Toasted sesame oil mashed potatoes
Use vegan butter for your mashed potatoes so they can be enjoyed by everyone.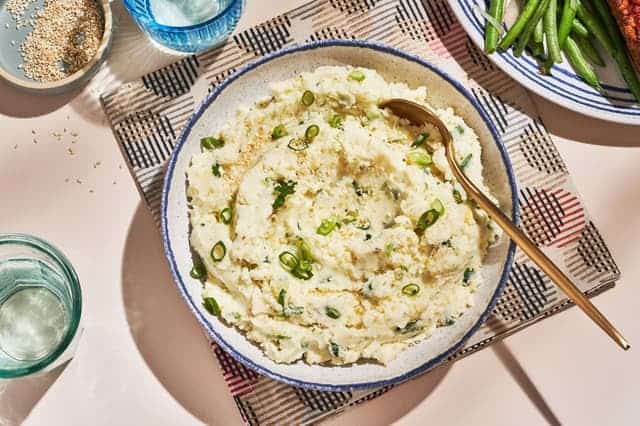 29. Bacon, corn, spinach and ranch pasta salad
Everyone loves bowtie or 'farfalle' pasta. Add tasty ingredients such as bacon, sweetcorn and spinach.
Don't forget to add the dressing such as ranch or caesar for a delicious side dish everyone will love.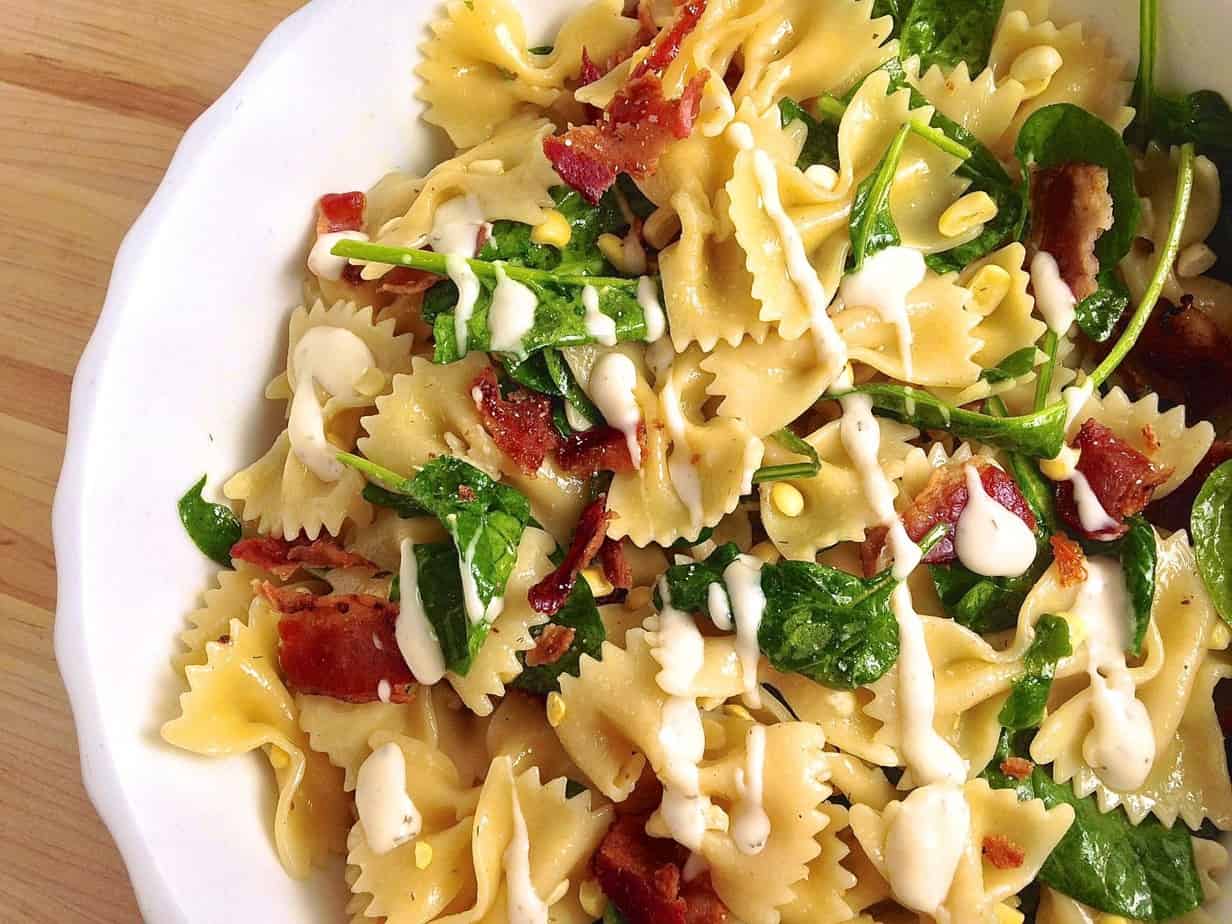 30. Creamy corn salad
There are so many great sweetcorn salad recipes to try out. This simple recipe is filled with veggies and a simple sauce made from greek yoghurt, mayo and coriander.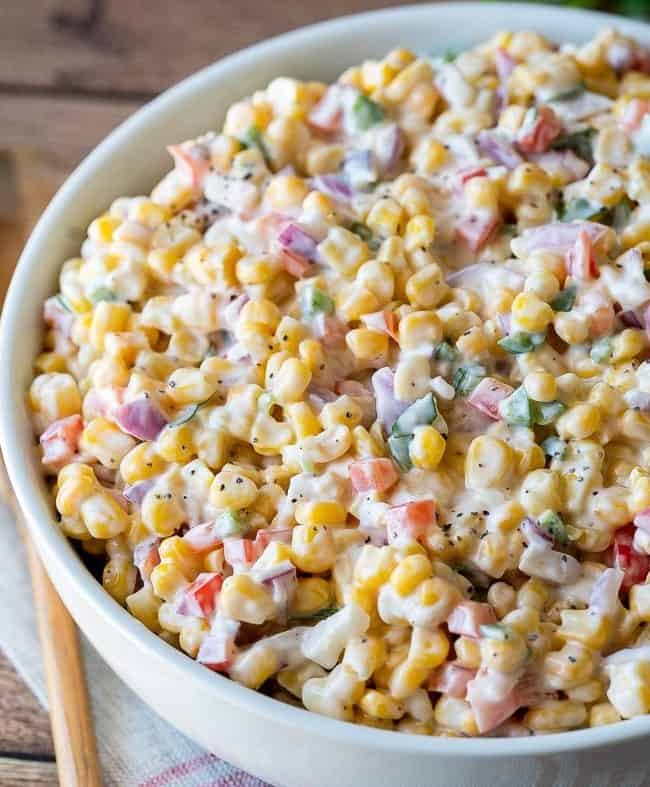 31. Hot giardiniera relish
Use diced vegetables and hot peppers for a spicy relish to top your hotdogs or burgers.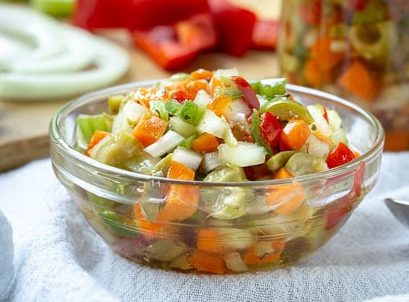 32. Parmesan courgette and tomato gratin
This fresh and flavourful courgette and tomato bake combines vegetables with herbs, garlic and cheese for a delicious BBQ side dish.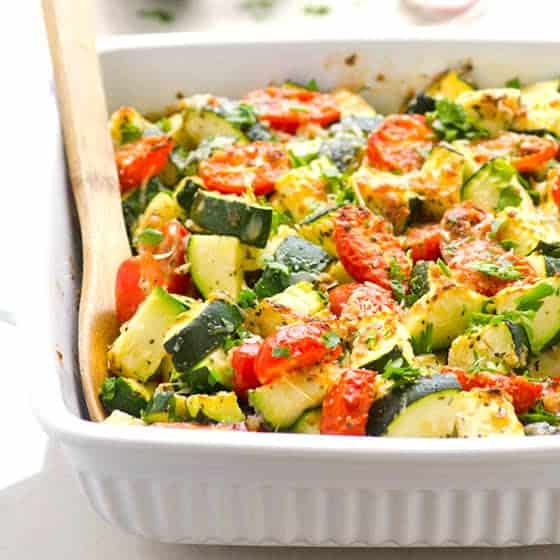 33. Rainbow antipasto salad
Use any leftover antipasto ingredients you may have to create a colourful, appetising pasta salad for your guests to enjoy. 
34. German potato salad
This German take on a potato salad uses a warm dressing of bacon, mustard and vinegar rather than mayonnaise for an unexpected zing.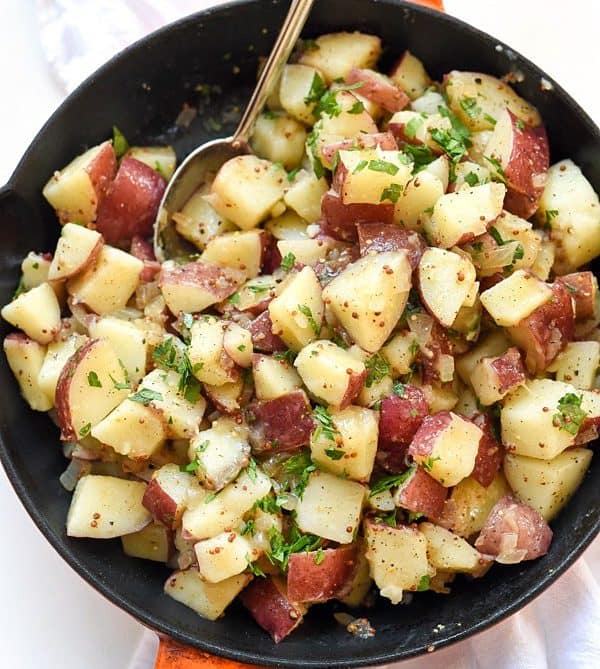 35. Caprese pasta salad
A classic caprese with tomatoes, mozzarella and basil. Just add some pasta for a more filling side dish.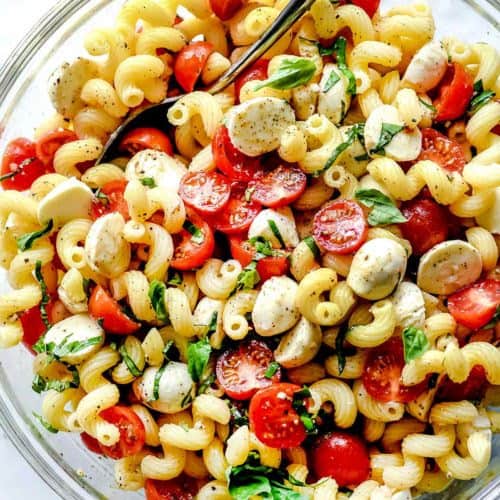 36. Grilled cowboy caviar
This take on salsa is more filling than your usual dip but works great with tortilla chips or as a side salad for your BBQ.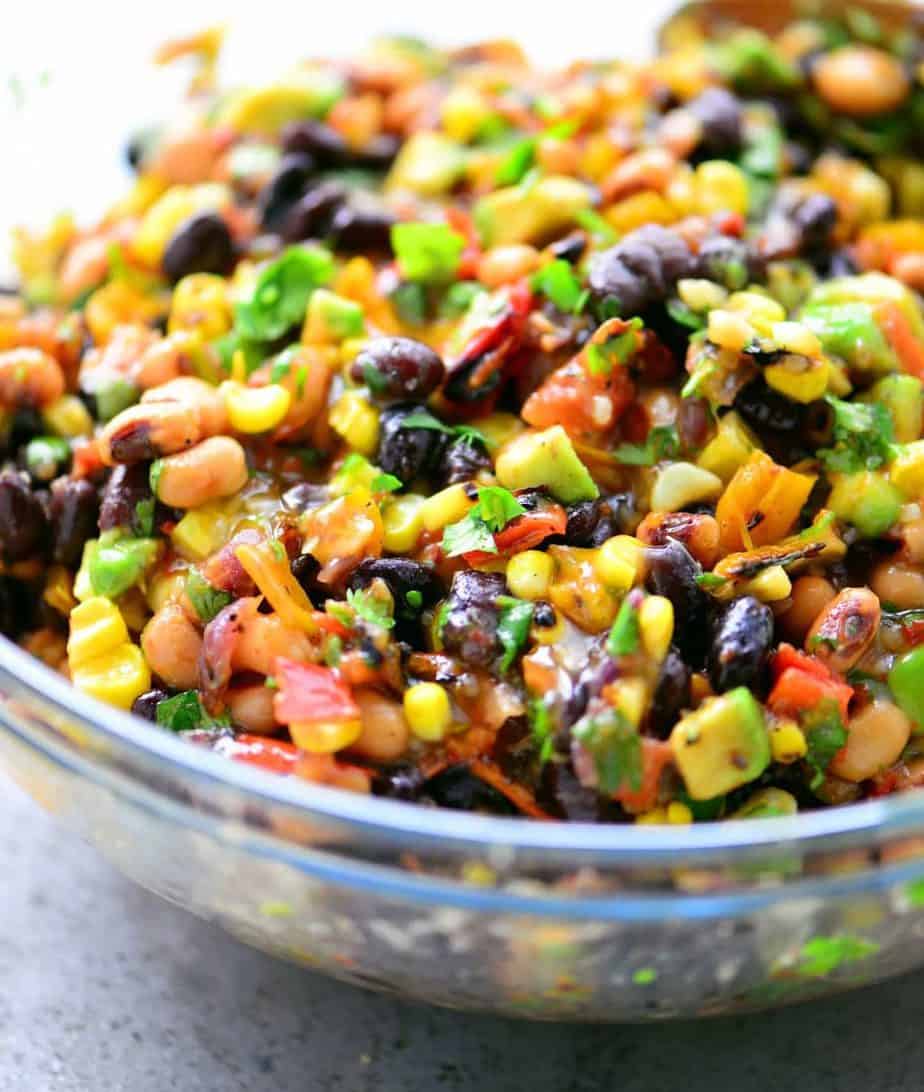 37. Bacon jalapeno corn salad
This creamy chilled salad takes all the ingredients of a jalapeno popper and transforms them into a tasty side dish.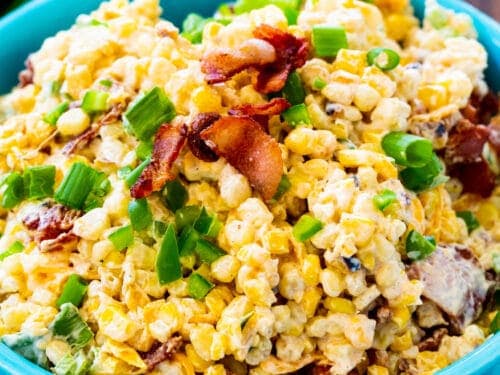 38. Broccoli salad
A green and healthy side dish to go with your BBQ meats.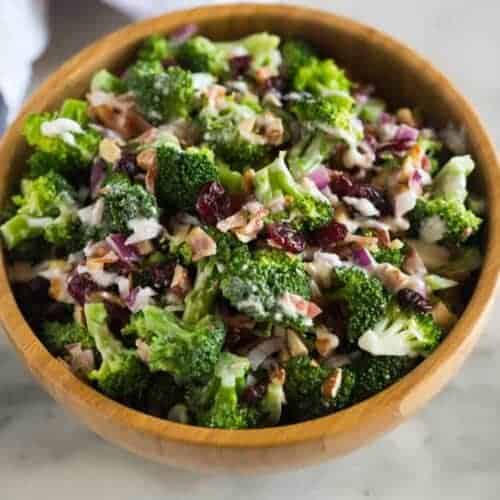 39. Santa
Fe

 corn salad

Not only colourful but really tasty, too. Perfect side dish for your BBQ.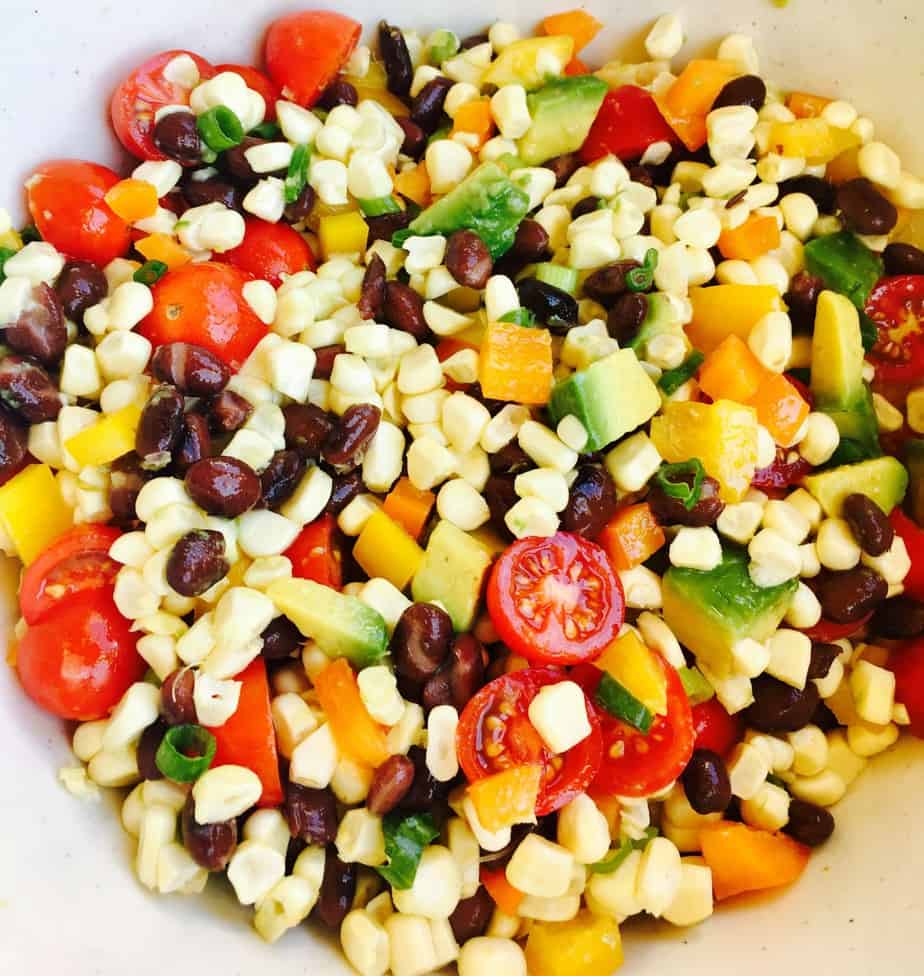 40. Bacon ranch grilled potatoes
Ranch sauce adds the perfect touch to almost any side dish in your BBQ meal. Try it on your grilled potatoes with bacon and herbs.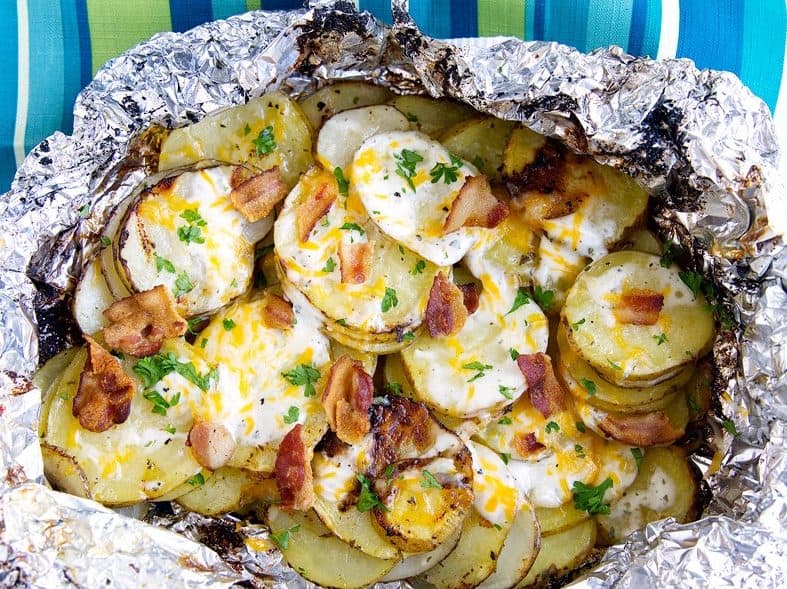 41. BBQ chicken pasta salad
Another great way to use pasta for your BBQ salad. This time, add some BBQ chicken for an amazing taste.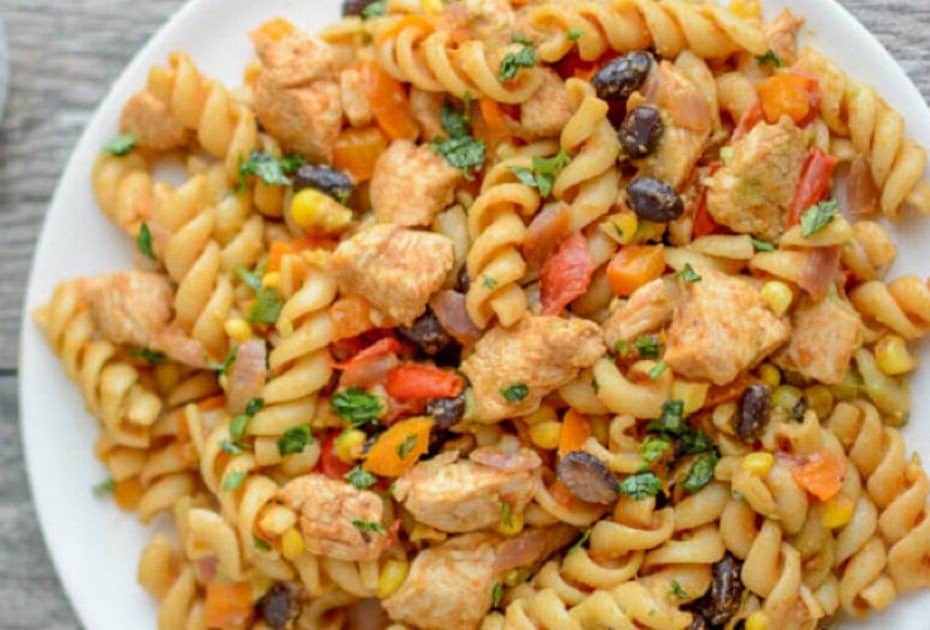 42. Strawberry balsamic pasta salad
Strawberries are a lovely sweet addition to any salad. Add balsamic vinegar, feta and spinach for a delicious pasta dish.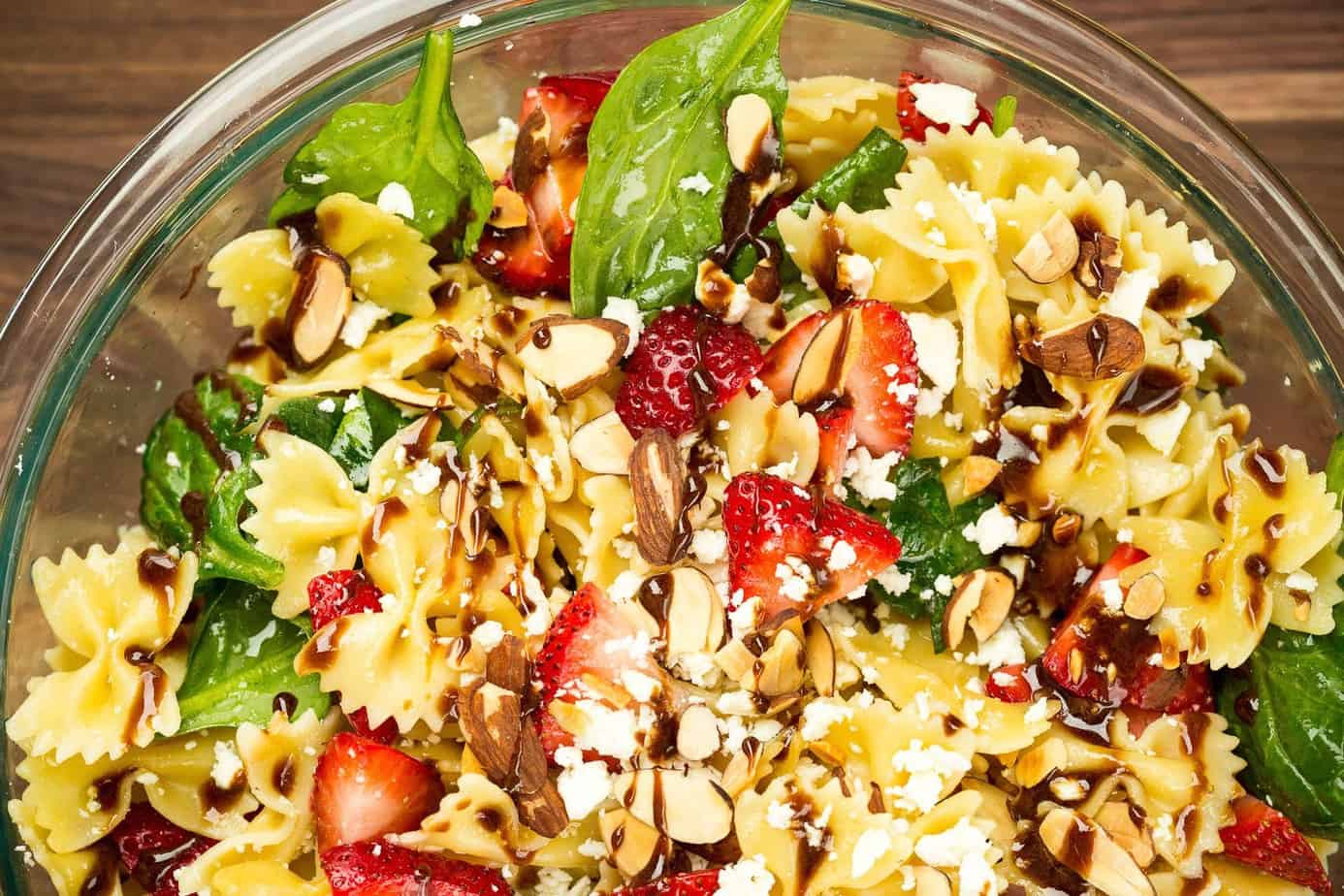 43. Mango and pineapple salad
Grilling fruits makes them super sweet and heightens the flavours. Toss them in a mouth-watering salad for a delicious side dish.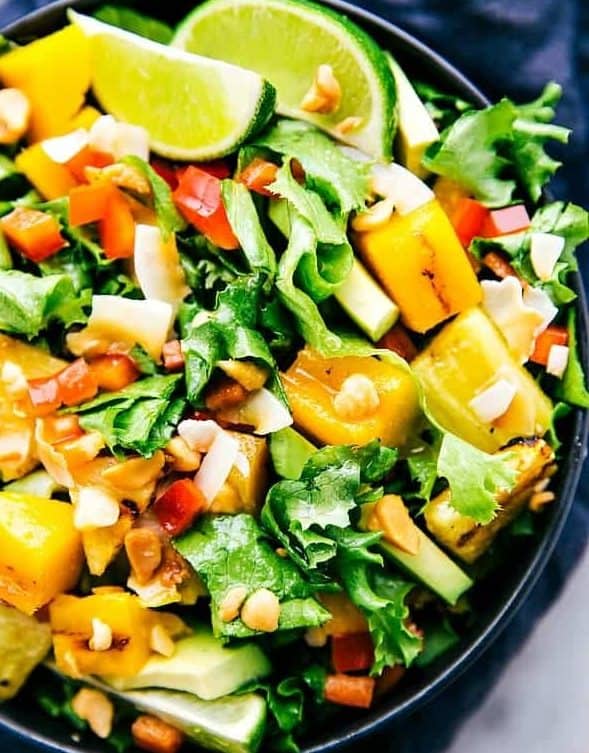 44. Healthy pickle pasta salad
This crunchy, colourful pasta salad provides a healthy choice for your BBQ.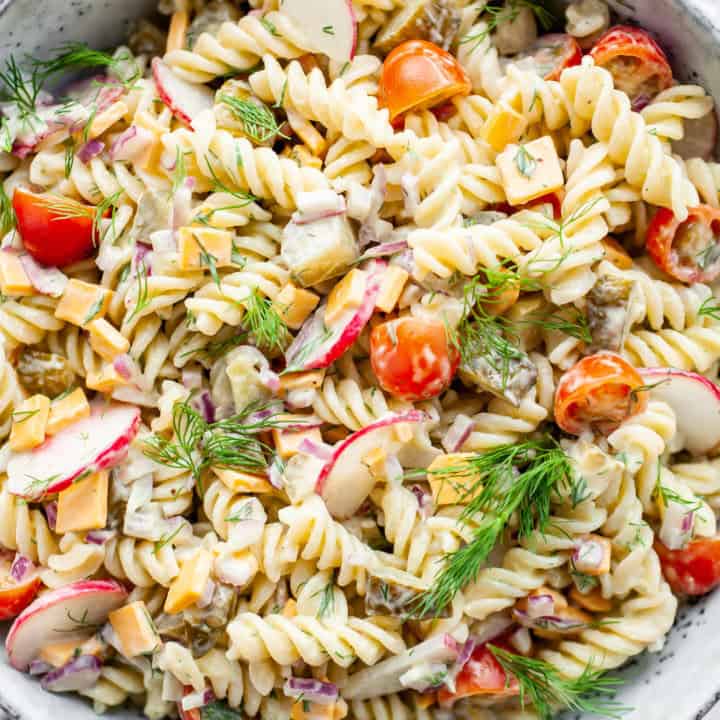 45. Cowboy corn casserole
Grilled sweetcorn, cheese and bacon are the stars of this creamy casserole that's bound to steal the show at your BBQ.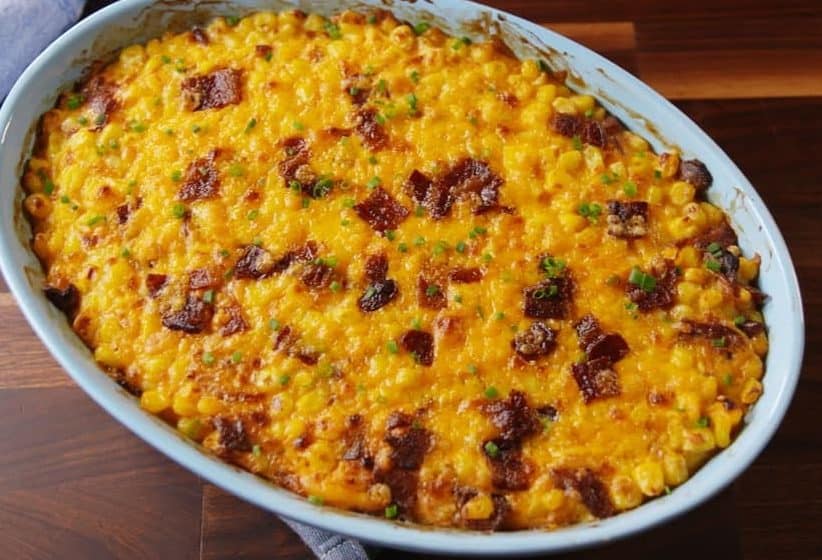 Round-up
A BBQ guide like this will surely help throw the best backyard bash in the neighbourhood!
See? There are so many delicious salad recipes out there to try, and we hope we've captured the best of them in our list. 
A tasty salad will make the perfect accompaniment to your BBQ dishes so be sure to give your guests plenty of choice, some healthy and some more indulgent to cater for everyone's tastes. 
Now go grab some ingredients and try them out on your family!
Shop BBQs