There is a new trend sweeping the internet. The bar shed. this home and garden trend is an affordable and creative option to change the look of your garden. We have seen a rise in she-sheds, but this puts a different take on what you can do to transform your shed.
Instead of mowing the lawn on a Sunday and getting round to getting rid of those pesky weeds, wouldn't you rather be having a nice drink in your own DIY bar shed?
5 Amazing Pub Shed Ideas
Have a look at some of these fantastic bar sheds and get inspired to turn your basic garden shed into the little bar that it could be.
1. The Pub Game Shed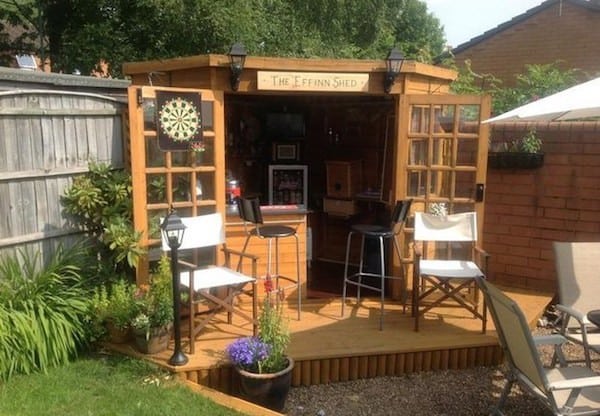 This bar sheds gives you the whole pub package, with the added larger doors and
stools with a dart board you are ready for an afternoon of fun.
2. The Cool Bar Shed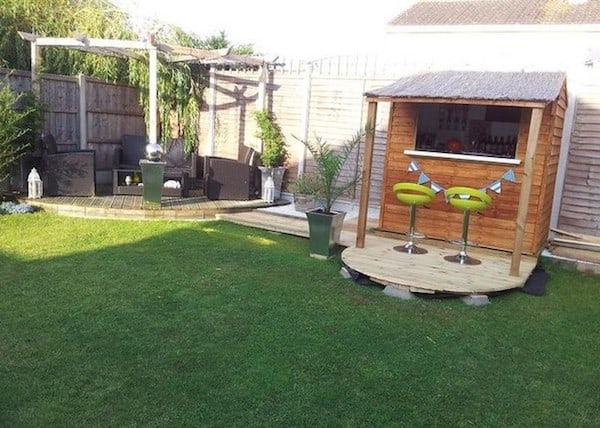 This bar shed provides maximum enjoyment for minimum size. They have simply
added a few bar stools and built a little bar surface to serve refreshing drinks.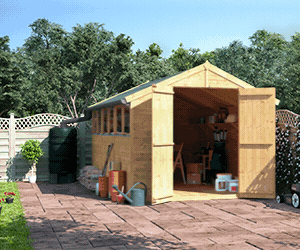 3. The 1950's Bar Shed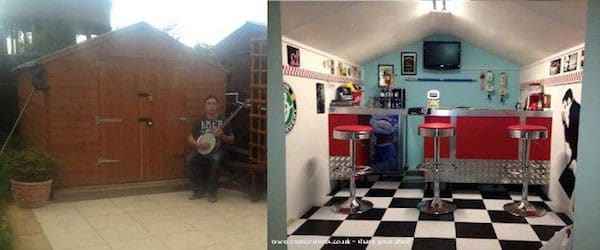 Step through this basic looking barn and be taken bar to a 1950's inspired bar.
4. The Rustic Pub Shed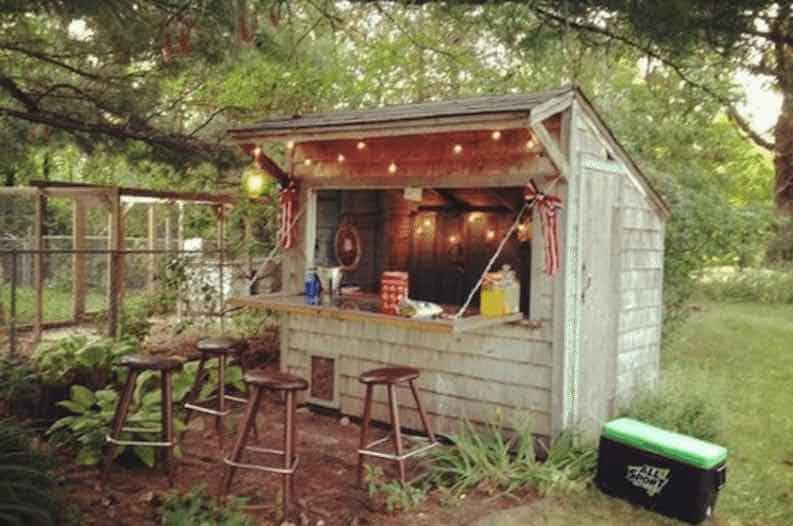 This American style rustic look shed with giving you a taste of having a cold one
without leaving the country.
5. The Fully-loaded Pub Shed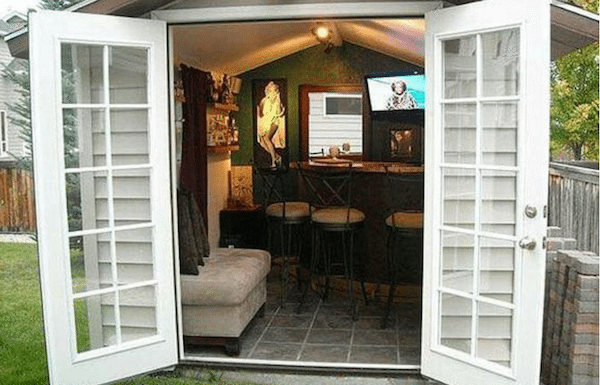 This class act of a shed comes fully loaded with bar and tv which will keep you entertained for hours.
Take control and make it happen, if you need inspiration check the internet to see how others have gotten rid of their old garden tools and swapped them out for bar stools and dart boards. This project is easy and less daunting than most DIY projects you could do.
The best thing about bar sheds is that you can customise them however you want. Fan of F1? Paint it Ferrari red. Huge football fanatic? Deck out the interior with your club's colours and memorabilia. Even pop in a huge flat screen and make it your go-to sport watching place.