Al fresco dining should be enjoyed more, especially when the sun is out and the weather is warm. And creating your own dining space in your backyard or balcony is a cost-efficient way to do it!
Curating the perfect alfresco entertaining space doesn't have to be complicated. Especially when you already have the right outdoor dining set in mind.
Without further ado, here's a list of our top pick garden dining ideas you can steal for your next patio revamp!
1. Under the tree
Enjoy alfresco dining like never before and dine being close to nature under trees. Take delight in familiar home-cooked meals with garden lighting suspended from the branches.
A simple yet cosy set-up that's great for warm weather.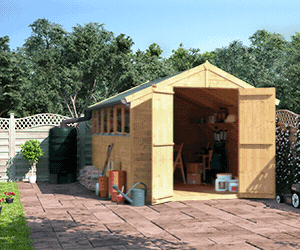 2. Sheltered but open
Take advantage of warmer weather and move mealtime outside with an open dining set-up. Take inspiration from this chic space!
Install bistro lights and add a working fireplace to cast an enchanting glow at night.

3. The indoor-outdoor dining way
Garden dining can be more fun when you have a few interior comforts to enhance the experience. For this concept, keep the outdoor living room and dining separate or connected.
4. Stay warm with a table-top heating
Think of how you're going to provide warmth at night to keep the conversation going. A simple solution is a dining set with an in-built table-top fire pit – just like the BillyOh Capri!
Other options include dedicated patio heating.

5. Set the table to impress
Use a cloth or runner in a complementary or contrasting shade to the yard's colour scheme. Place items at different heights, such as candles and flower arrangements, for emphasis.

6. Take a spot on the veranda
Relish the views and outdoor air without the hazard of outdoor elements on your veranda. Here, the Mediterranean-style veranda is the perfect backdrop to the rustic dining set-up. The colour palette focuses on rust paint.

7. Outdoor lounge bar
A sensible and efficient design where the cooking and bartending can be done next to the dining areas. This is great if you love entertaining outdoors! Check our garden bar ideas for more.
8. With BBQ on the side
A patio dining with a BBQ is a smart idea, especially if you love barbecues and entertaining outdoors. Recreate this cook and dine hub with a wood dining table and chairs and a small garden kitchen.
Our BBQ shelter ideas might also give you extra ideas!

9. Onto the rooftop
If you have a balcony or a rooftop deck, consider setting up your own alfresco dining hub. Here, the penthouse has a rooftop that features a kitchen and outdoor dining.
The open space offers the best view, but you may extend the roof all the way, such as with wooden slats.

10. Dine on concrete
Concrete is a tough and long-lasting material and great for outdoor dining sets. Take this concrete-topped table with wooden legs, for example.
It offers a sleek, modern look, and a bench can be added for added seating.
11. Make use of your patio deck
When it comes to patio deck ideas, adding a dining area is a great way to make the most of the decking. It doesn't matter how big or small your dining table is. You can always come up with a plan with the right decking layout.

12. Poolside alfresco
Or make use of your backyard pool and host a charming dining occasion. If you have a pool house, you can enhance your outdoor entertaining experience. Top tip: Add colour-changing pool lights!

13. Go functional with an extending dining table
Maximise the available space in your garden dining area with an extending table. Keep the size as it is to fit snugly, and then extend it out when needed to seat more people.
The BillyOh Windsor comes with a choice of 4 or 6 chairs (in a range of styles), to help you cater for your needs.

14. Position your lounge seating nearby
Situate your dining area next to your outdoor lounge area. This allows for an easy dessert to after-dinner drinks transition.
15. Enchanting breakfast nook
Enjoy in the morning and start your day by having your breakfast in a romantic, cosy garden or balcony nook. The trellis structure covered with vines, and the vintage chandelier gives off a medieval fantasy vibe.

16. A portable dining setup
If you have a small yard, make your dining set a portable one. And a bistro set makes the perfect companion for alfresco dining for two.
When you're done eating, fold them up and tuck them away and use the space for morning yoga, for instance.

17. A rattan set for a touch of class
Rattan garden furniture adds a classy, rustic and timeless charm to any garden design. The BillyOh Modica, for one, is comfortable and will easily fit into any backyard style. 
Conveniently tuck it away into a cube to save space when not in use. The set contains six armchairs and four stools that can be used as extra chairs or footrests.

18. Provide shade with an awning
With an awning, you don't have to worry about the sun or a little drizzle when dining in your garden. The bright colour chairs give the space a pop of colour, contrasting the creamy shade of the awning.

19. Out but in a glass house
The glass walls and ceiling and concrete flooring will give you an outdoorsy ambience. Set up a rustic table and chairs to give bucolic charms of the woods.
This calls for a glass greenhouse or sunroom weekend makeover!
20. Relaxed Mediterranean setup
Think of natural materials and lots of natural textures for decors. For your dining set, opt for aged furniture. Metal and wood-slatted chairs will also offer a delightfully relaxed feel.
21. Table for two, please
Thinking of inviting a loved one for a romantic garden date with home-cooked meals on the menu? Perfect for a small patio and balcony, a two-seater wooden dining like this will do the magic.
Make sure to add candles and hang globe lights to set the mood!

22. Hidden in a screened pergola
Add privacy to your outdoor dining experience by installing privacy screens. This elegant white pergola features slat screens on three sides and a curtain at front.
The wood decking and rattan accents inject a hint of rustic to the minimalist design.
23. Your very own shed diner
One of the best things about sheds is that their purpose isn't limited to storage solutions. They make a great secret meeting place and a secluded space to enjoy your meals while in touch with nature.
Take inspiration from this repurposed shed that was converted into a dining shed.
24. Parisian vibe balcony dining
If you're lucky enough to have a balcony in your apartment, make use of the space with a tiny dining area. In this small terrace, the owner decorated it with a set of wooden bistro, which gives a major Parisian vibe!
25. Mix and match the furniture
Don't settle for a basic furniture arrangement outside. Skip the boxed table-and-chairs set, and mix and match the pieces! Here, the dining table and bench make the blue wicker chairs stand out more.
26. Cosy alfresco on the porch
For an outdoor dining area that's protected from the elements, your porch will do the work. Set up a table and chairs, and install some curtains for flair and added privacy – just like this one!

27. Replace chairs with large cushions
For an impromptu gathering, switch up the typical outdoor dining setup. Forgo the chairs and go for large outdoor cushions instead. This might work for you if you want a more relaxed, but still elegant, approach.
28. Go full-sized
Host a crowd with an oversized garden dining table. Take advantage of your outdoor square footage by adding a table that seats more than eight.
This is perfect especially if you tend to host a lot during summer.
29. Into the woods
Do you have a wooded area to your garden or a little forest? If yes, then take your alfresco dining beyond the deck and get a little closer to nature.
Go all out and bring the table, dining chairs, tablecloth and more to create a surreal and very special set up.
30. Less is more
There's no simpler way of creating an alfresco spot than with a generous table and a few comfy chairs. There isn't much going on, making everyone see and hear each other.
Check our minimalist garden ideas for more inspiration.
Round-up
There's nothing quite about having summer meals while bathing in the sun. All the way to toasting a glass of wine and enjoying a hearty meal under the stars.
This makes garden dining a wonderful experience. It sets the perfect scene for your most memorable meal with loved ones.
We hope our garden dining ideas will inspire you to make the most of your space and dine more outdoors!