Oh, to relax with a book, entertain guests, or simply just soak up the sun. What better way to enjoy nature than by lounging comfortably in a garden armchair? It could be the missing piece to completing your outdoor oasis!
In this guide, we'll walk you through the steps of choosing the right armchair for your idling needs.
Measure Your Garden Space

Evaluating your garden space before selecting an armchair is crucial. Doing so ensures a harmonious integration between your furniture and the surrounding environment. Considering these factors to achieve a balanced outdoor setting:
available space

layout

overall design aesthetic
Assessing the space helps determine the right size and quantity of armchairs that can fit in. It also allows you to envision the placement and arrangement. Most importantly, ensure a proper fit, not too large nor too small.
Identifying Your Needs and Preferences
Think of how you plan to use the garden chairs. What's the primary purpose or activities you envision for your outdoor space? Are you looking for a cosy spot to unwind and relax? Do you often host outdoor dinners and require armchairs for dining? Or perhaps you enjoy entertaining guests and need them for added comfort?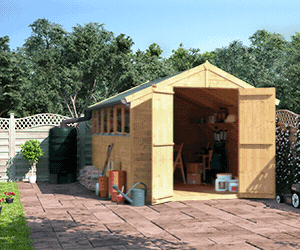 Different purposes call for different features. Say lounging is your priority. Focus on armchairs that offer cushioning and adjustable reclining positions. For dining purposes, consider sturdy armchairs with a more upright seating position. For entertainment, opt for versatile models that can be paired with other pieces.
Comfort, style, and durability are key factors to consider regardless of the purpose. Invest in armchairs with ergonomic designs and cushioning that suits your preferences.
Consider the overall style of your garden, ensuring it complements the space. Prioritise durability to ensure it can withstand outdoor conditions and provide long-lasting enjoyment.
Understanding Different Materials and Construction
Garden armchairs come in a variety of materials. Let's explore some commonly used materials and their pros and cons:
Wood

Wood is a popular choice for garden armchairs due to its natural beauty and timeless appeal. It can be made from teak, cedar, or other hardwoods.
Pros include its aesthetic appeal, sturdiness, and durability. However, wood requires regular maintenance to protect it from weather damage. This can include sealing or oiling. It may also be prone to cracking or fading if not properly cared for.
Metal

Metal armchairs, often made from aluminium or wrought iron, offer a sleek and modern look. They're known for their durability and resistance to weather conditions.
Metal armchairs are low maintenance and can withstand heavy use. But they may become hot in direct sunlight and not be as comfortable without cushions. Wrought iron chairs are heavier and may require occasional rust protection.
Rattan

Rattan armchairs have a natural and rustic charm. They are lightweight, making them easy to move around the garden. Rattan is also durable and resistant to weather elements.
But it's important to choose high-quality synthetic rattan. Also, ensure proper protection from moisture to prevent cracking or unravelling over time.
Plastic
Plastic armchairs are lightweight, affordable, and require minimal maintenance. They are often made from durable materials like polypropylene or resin.
Plastic chairs are weather-resistant and easy to clean. However, they may not offer the same level of aesthetic appeal as other materials. Moreover, some may be less comfortable without cushions.
When choosing the right material, consider your climate. If you live in a rainy or humid area, opt for materials like metal or synthetic rattan. In areas with intense sunlight, metal or plastic that can withstand UV rays are your better bet. Also, consider the aesthetics and how well the material aligns with the style of your garden. For one, wood suits a traditional garden setting best.
Considering Comfort and Ergonomics

When selecting a garden armchair, comfort should be a top priority. After all, the purpose of an armchair is to provide a cosy and relaxing seating experience. Here are some key features to consider for optimal comfort:
Seat depth
The seat depth determines how much space you have to sit comfortably. It allows you to sit with your back against the backrest while still having a few inches of space between the back of your knees and the edge of the seat.
Backrest angle
The backrest angle affects your posture and comfort. An armchair with a slightly reclined backrest promotes relaxation. Even better, a more upright backrest is better for dining or engaging in activities.
Armrest height
Armrests provide support and help alleviate strain on your arms and shoulders. Opt for armrests that are at a comfortable height where your arms can rest naturally.
When testing armchairs for comfort, take a seat and assess their ergonomics. Pay attention to how your body feels in the chair. Does it provide adequate support to your lower back? Are the armrests at a comfortable height? Is the seat cushioned enough? Test different positions to find the one that feels most comfortable for you.
Round-up
Prioritise comfort. Evaluate your garden space. Consider materials, and align them with your personal preferences. Assess your needs and understand the pros and cons of different garden furniture materials. Test chairs for comfort. By considering these factors, you can find the right garden armchair for your lounging needs!