A Moroccan-themed garden is known for its calm, serene and soothing retreat environment. If you've ever been to Moroccan cities like Marrakesh, you might already be familiar with unique Moroccan backyards.
The Moroccan style is synonymous with bright colours. The patterns are symmetrical and often use natural elements such as floral and plant motifs.
This is something you should know if you're spicing up your garden furniture set with cushions and fabrics. On top of these, there are still many features of Moroccan gardens that are worth considering.
If you're on the hunt for a rich source of garden ideas with Moroccan influences, then you're in the right place! This post will give you a variety of inspirations to help you achieve your dream outdoor haven.
Let's dive into our list!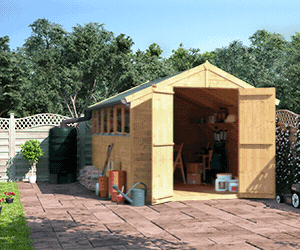 1. Go tropical and cool down with water
The idea of paradise in most Islamic religions as a garden is a very ancient one. There are central fountains often set within an octagon and soothing swimming pools filled with green or blue tiling, to name a few.
Take a cue from the magnificent photo below.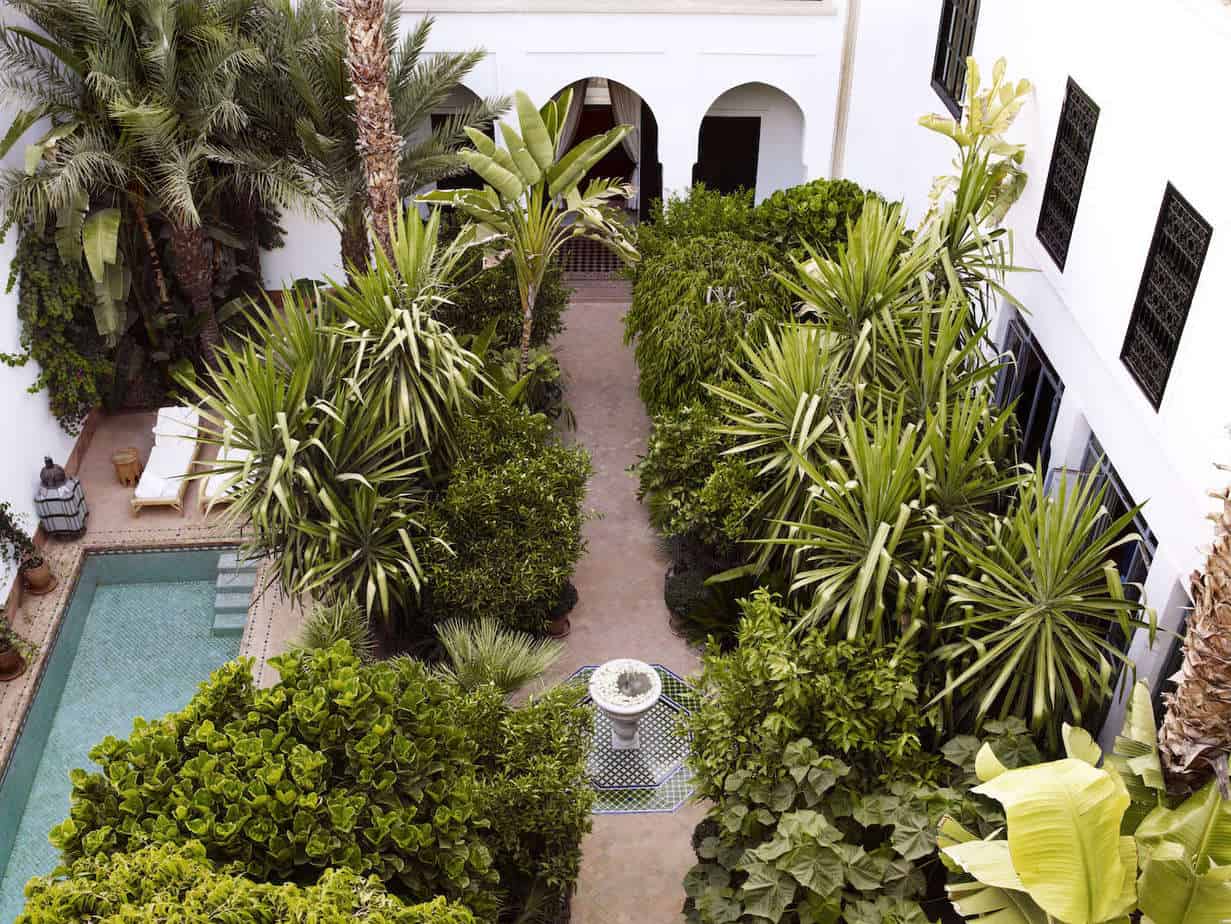 2. Highlight the garden with Moorish tiles
This courtyard is at the centre of a medina home, featuring zellige tiles. The Moorish tile creates an impact with geometric patterns across the floors, walls and other surfaces.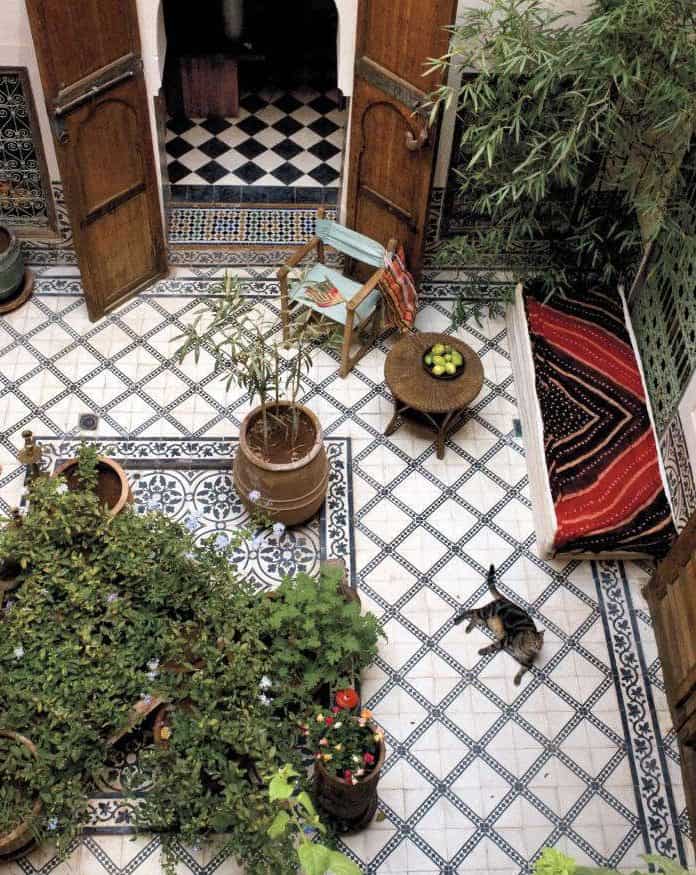 3. Touch up the patio
Revive your patio with floor cushions and low tables to achieve the Moroccan style. Add carpets on the floor and hanging lanterns from a tree to complete the look.
Choose your patterns wisely!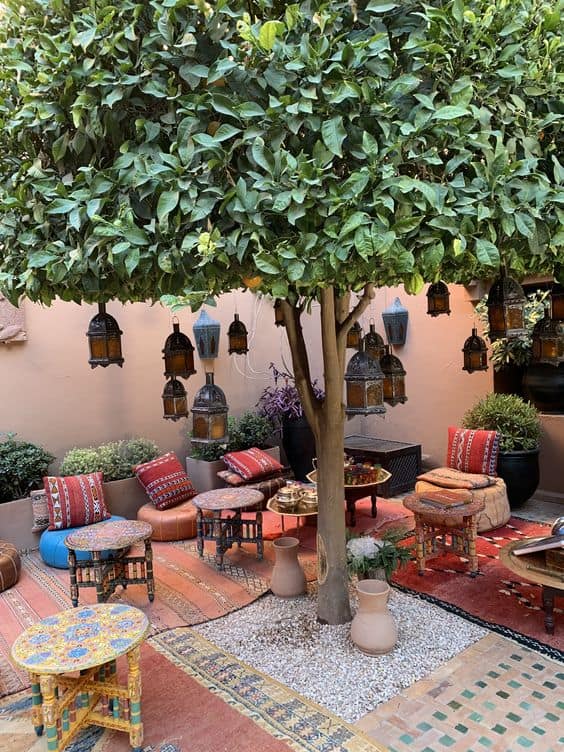 4. Play with colours for the passageway
This garden passageway at Riad Madani utilised magenta plaster twinned with a green tiled floor. Varying potted plants, such as the bananas at the sides add a dramatic look and hot tropical notes.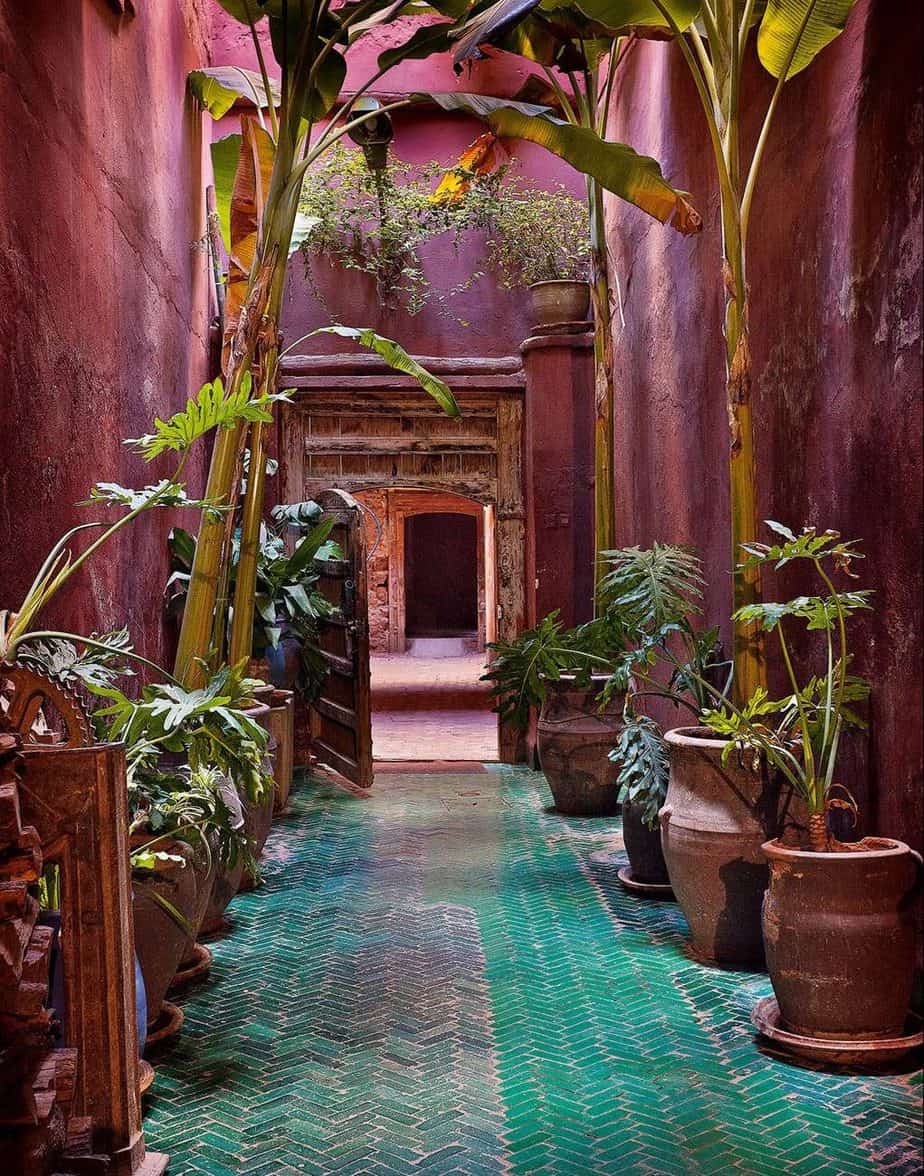 5. Tiled wall water feature
We love anything that is iron or copper, and this water feature can be the finishing touch to your dream garden! The eye-catching Moroccan tile feature echoes the Moroccan influence.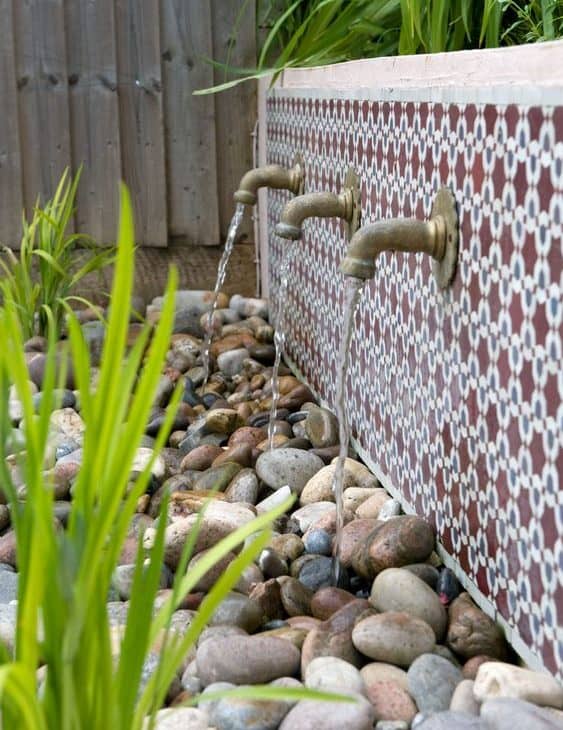 6. The ultimate Marrakech corner spot
Take inspiration from this corner garden idea and transform your outdoor living area into a Marrakech-inspired one! Add Moroccan rugs, kilim pillows and coffee tables to complete the setup.
If you have drought-tolerant plants, add them into the background.
7. Keep it symmetrical
Most architecture in riads often feature a central focal point with a fountain or tree intersected with tiled paths. In this courtyard, symmetry is taken to a higher plane with a breath-taking avenue of palms, edging the pool.
8. Add awnings
Create a luxurious sanctuary of serene wellness and entertainment with this concept. Ideal for terrace gardens, this rooftop garden makes the ideal spot to sink into a Berber cushion.
Thanks to the awning, you can watch the sun setting behind with shade.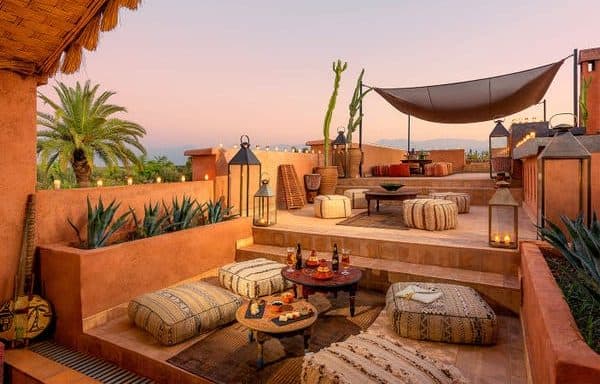 9. Light the space up with fire
Rugs and cushions are enough to create an entertainment space in a Moroccan garden. But if you wish to utilise it into the late evenings, a fire pit will make everyone gather and linger.
Top tip: Add lanterns and use them to light a path or to illuminate cosy nooks.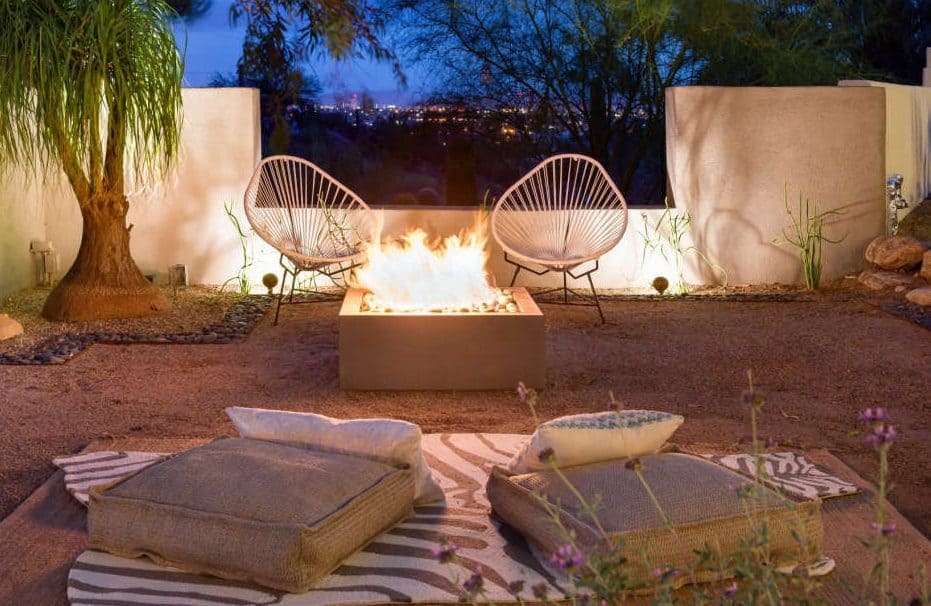 10. Contemporary concept
Keep it simple – like this lawn-free outdoor paradise. Paint the garden border in fuchsia or in any bold colour and opt for rugs and cushions with patterns to add a touch of Moroccan vibe to the space.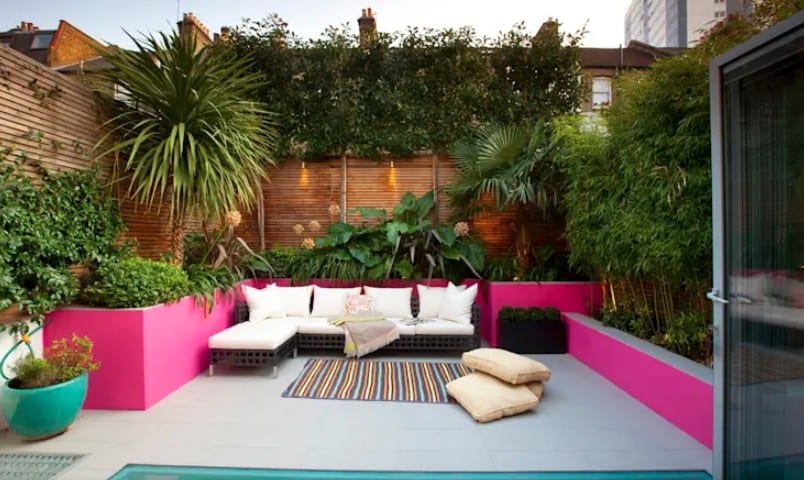 11. The Moroccan corner patio nook
This patio nook is almost covered with tiles with complex geometric patterns and vivid colours, from the floor, wall to the posts. A bench is sheltered in the corner with massive foliage in the background.
12. Simple deck turned into outdoor living space
This idea is perfect if you don't have much space in your backyard; you can take advantage of your patio deck instead! Layer it with kilim rugs or any richly coloured layered rugs (with cushions) to convert your deck into an outdoor living space.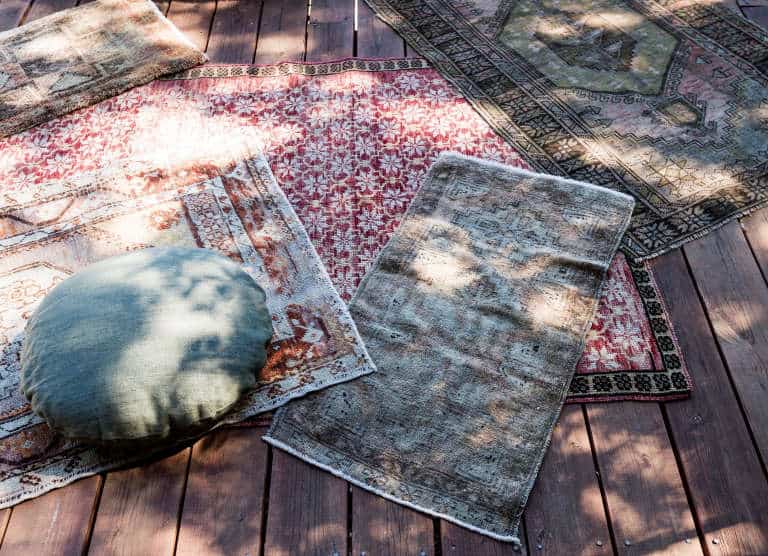 13. Green oasis
Full of greens, evoking a feeling of abundance, refreshment and peace, rest and security. This charming riad garden will make you think of nature, expressing renewal and life.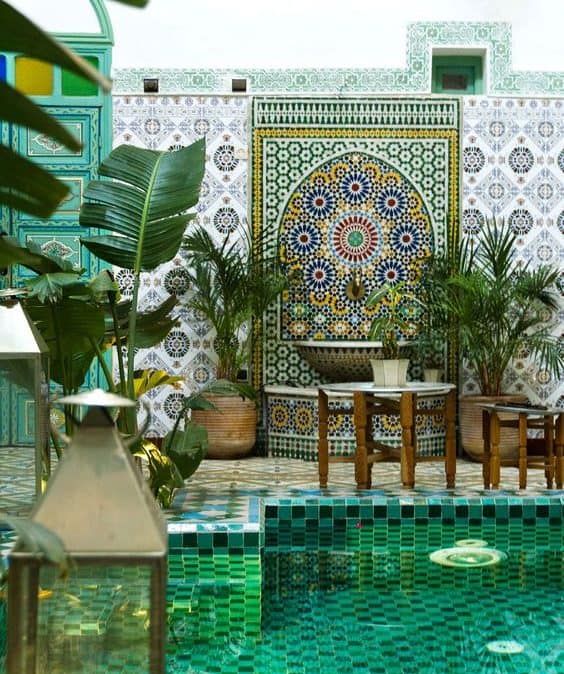 14. Seqqaya
Take a cue from this concept if you have an unused wall fountain; utilise it as a display area for your vases and other Moroccan-inspired pieces.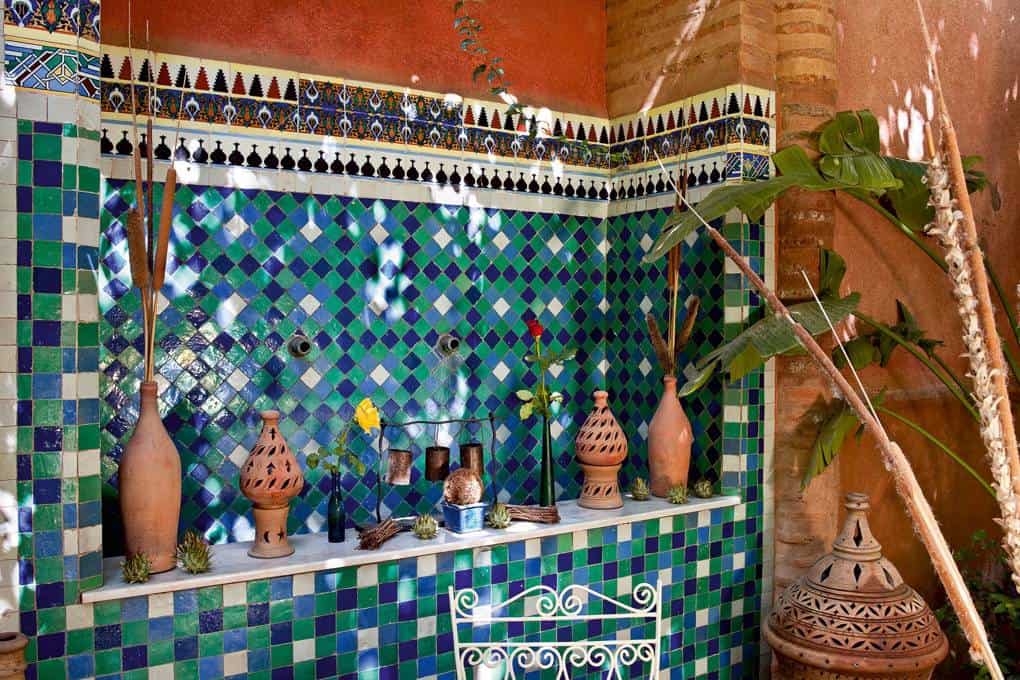 15. Arch in the riad
The owner of this garden added an arch into the mix to frame the view of the beautifully painted niche. The patterned tiling decorates the interior of the alcove seating area.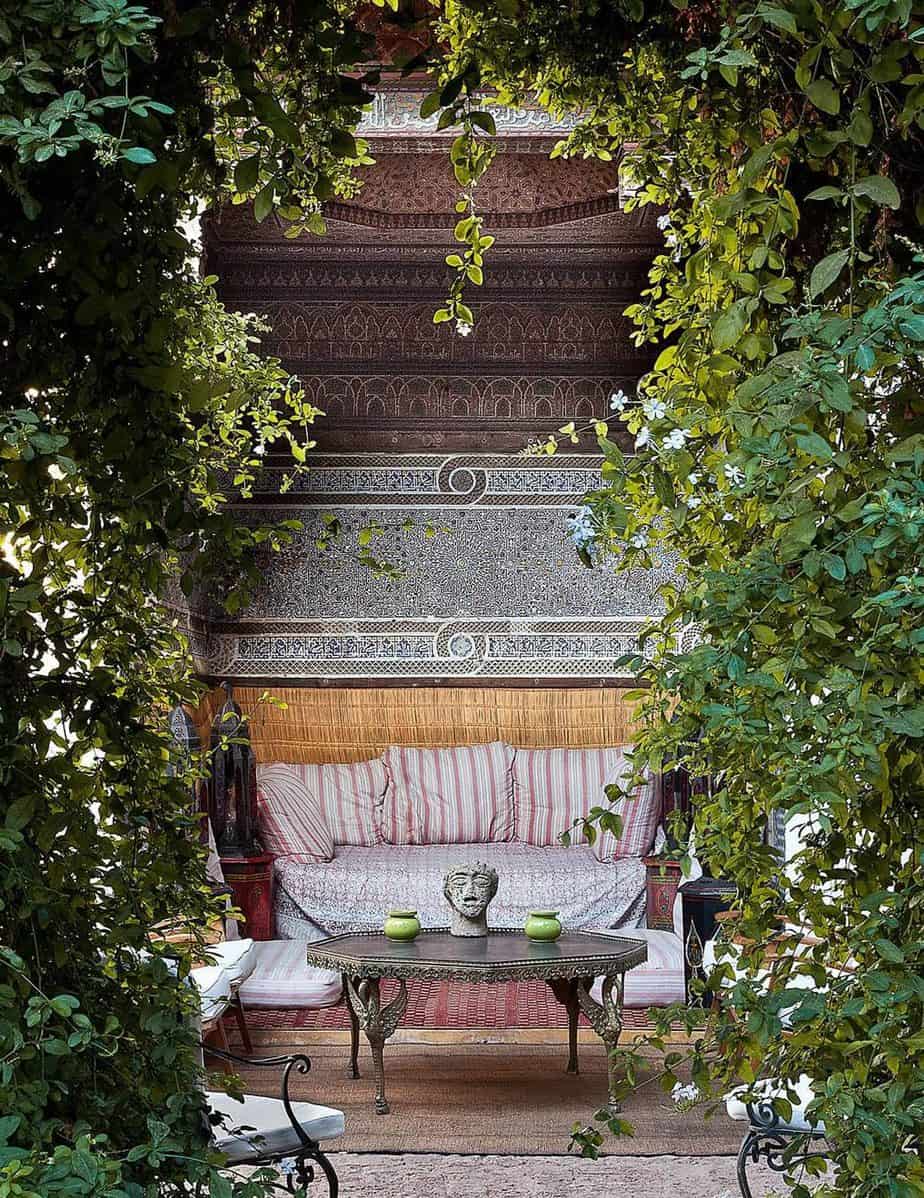 16. Nomadic decorations
Berber rugs and cushions, poufs, foutas, terracotta pots, and rustic wooden furniture. It seems like the nomadic decoration of the riads of Marrakech hasn't finished inspiring us.
The proof is this.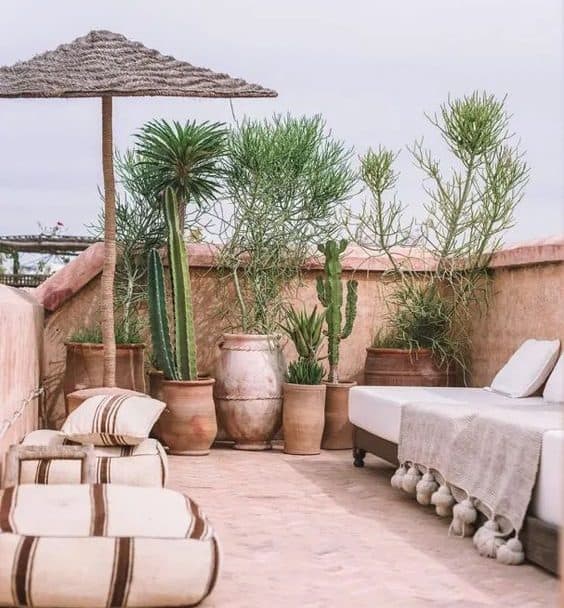 17. Moroccan tile planters for touch ups
Moroccan style tiles make great coaster alternatives, and with a bit of creativity, you can make planters out of them! You only need three kinds of materials to achieve this DIY project.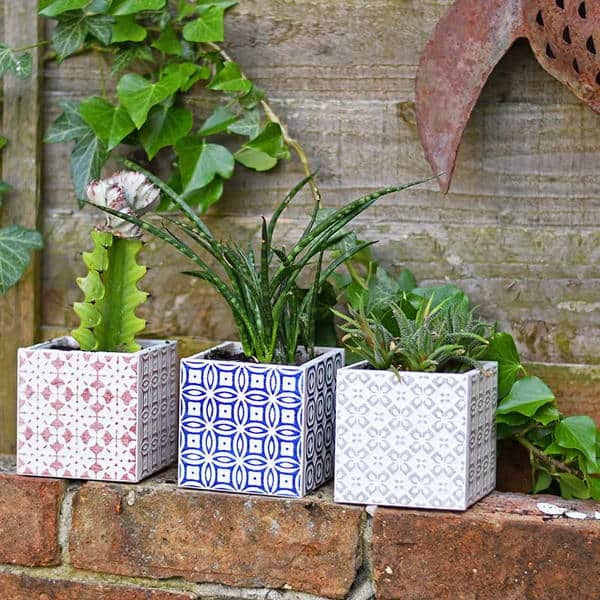 18. Zellige tiles under a pergola
Incorporate intricate tiles into your garden pergola and that'd be enough to add a touch of Moroccan cities of Fez and Meknes. These Zellige tiles are arranged in striking geometric patterns, bold shades of blue.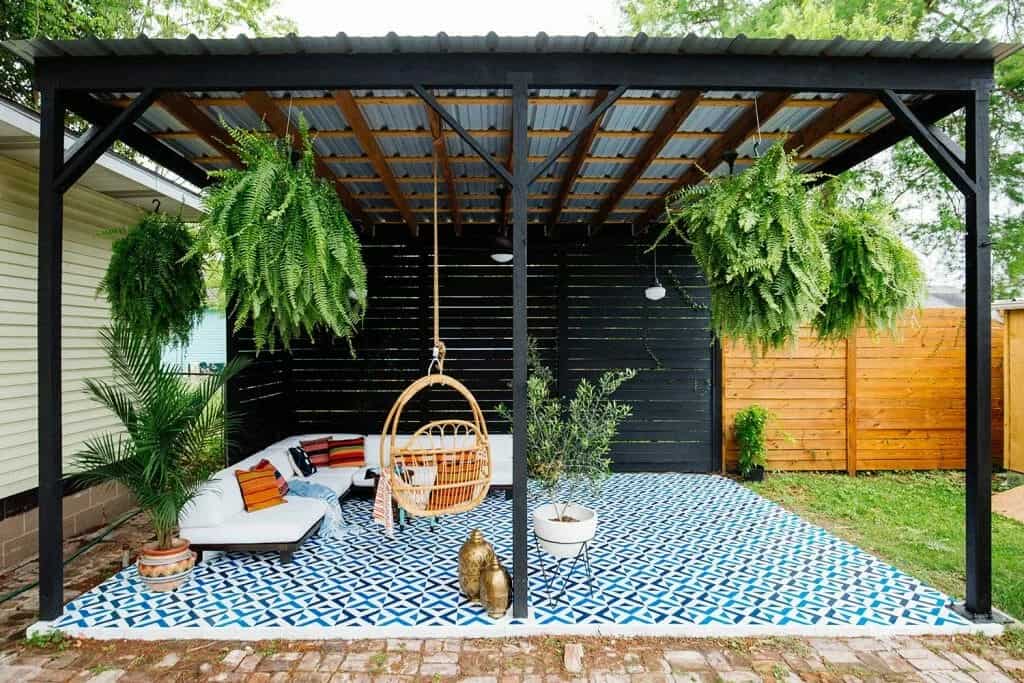 19. Colourful Moroccan outdoor living
"Middle eastern feel with fire and mosaic carpet" would be the best description for this garden style. If you have a small backyard, you can have a mini outdoor kitchen, fireplace and dining area if you take inspiration from this concept.
It'd be better if you have trees or plants with colourful blooms around for an added enchantment.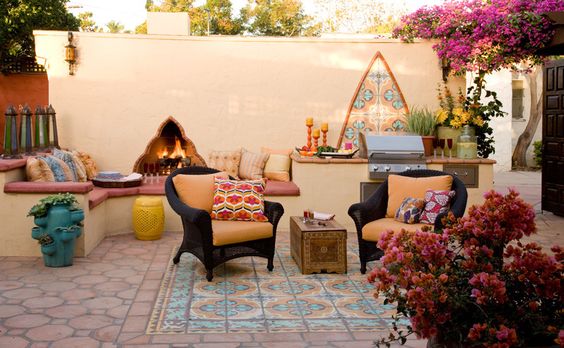 20. Rooftop chic oasis
The breezy, Bohemian style draws a lot of inspiration from Morocco. To take this approach to your rooftop garden, low-level furniture is a beautiful touch and builds on the "relaxed" aesthetic.
Cacti and tall evergreens would also be suitable for a Moroccan garden.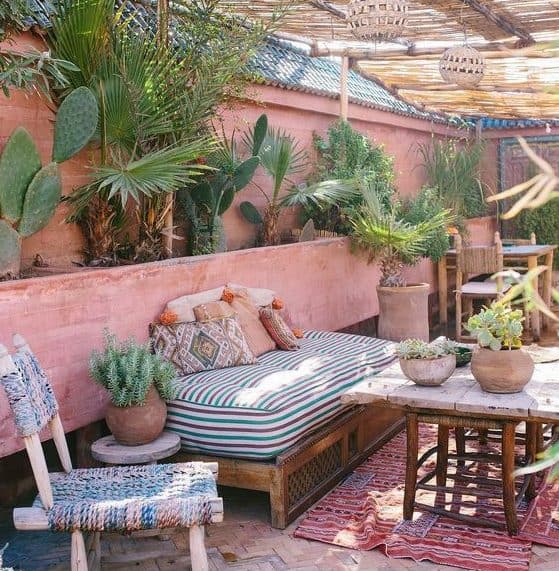 Round-up
There's something about the wild combination of colour and pattern that every Moroccan garden has. The design principles are simple, elegant, and totally stunning.
The building style is called a riad, named after the garden. Riads are designed to be a sanctuary with a cool, clean and calming environment.
You'll see beautiful symmetrical layouts, with bright colours, large terracotta pots, and lush evergreens. Most of our ideas have these Moroccan influences, aiming to help you create your dream riad.
Ready to recreate the style for yourself?
Shop Rattan Garden Furniture