A well-chosen garden sofa set can be the centrepiece of a stunning outdoor space. But with so many options available, how do you determine which is right for you?
Finding the perfect garden sofa set requires careful consideration. In this blog, we'll walk you through the essential factors to consider when choosing your dream sofa!
Understanding Your Requirements

Several factors come into play when choosing the right sofa set for your outdoor space. First, the available space – for determining the size and configuration of the sofa set. Assessing seating capacity is equally important to accommodate your family or guests comfortably.
Another factor to consider is your desired style. Are you aiming for a contemporary look, a rustic charm, or a sleek modern design? Knowing your style will help narrow down the options and ensure a cohesive aesthetic.
Assessing the purpose of the outdoor seating area is also crucial. Are you planning to entertain guests frequently? Do you want a tranquil space for relaxation or a dining area for al fresco meals?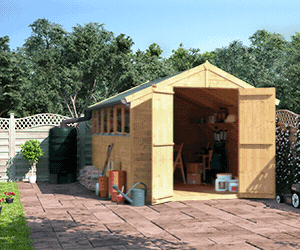 Consider these factors and align them with your needs. So you can select a sofa set that harmonises with your space and enhances functionality.
Choosing the Right Material

Outdoor sofa sets come in a variety of materials, each with its own set of pros and cons:
Rattan, a popular choice, offers a natural and stylish aesthetic.

It is lightweight, durable, and requires minimal maintenance.

Metal, such as aluminium, provides a contemporary and sleek look.

It is highly durable and resistant to weather but may need occasional upkeep to prevent rust.

Wood, like teak, exudes a timeless charm.

It offers durability, especially with proper treatment. However, it requires regular maintenance to preserve its appearance.
When selecting a material, consider the durability factor. Rattan is suitable for covered or sheltered areas. Meanwhile, metal and wood can withstand various weather conditions.
Maintenance requirements differ as well. Rattan is the lowest maintenance option, and wood requires more care. Additionally, each material can complement different garden styles. Rattan suits tropical or natural themes. Metal works well in modern settings. Wood blends beautifully in traditional or rustic gardens.
Considering Comfort

Comfort is a paramount consideration when choosing a garden sofa set. After all, the purpose of outdoor seating is to provide a relaxing experience. That's where cushions come into the picture.
Cushions add a touch of plushness and luxury and enhance the overall comfort of the seating area. Well-designed ones provide support and padding. They also create a cosy atmosphere and make your outdoor space inviting. All in all, they ensure you and your guests can sit for extended periods without discomfort.
Additionally, cushions can add pops of colour and style. This allows you to personalise your garden sofa according to your aesthetic preferences.
Evaluating Durability and Weather Resistance

Outdoor furniture is exposed to sunlight, rain, humidity, and temperature fluctuations. This exposure can take a toll on its durability if not appropriately designed. Thus, choose a garden sofa set that can withstand various weather conditions.
Materials like aluminium and stainless steel are known for their rust-resistant properties. Such qualities make them suitable for wet environments. Synthetic rattan is a popular choice due to its resistance to UV rays and moisture damage. Wood varieties like teak are weather-resistant, thanks to their inherent oils and density.
Furthermore, construction techniques contribute to the overall resilience of garden sofa sets, including:
powder-coated finishes

reinforced frames

quality joinery
They ensure the furniture can withstand heavy use and external elements. All these without warping, cracking, or fading.
Styling and Aesthetics

Selecting a garden sofa set that matches your style and outdoor scheme is key. First, consider the existing design elements in your garden. Take note of the colours, textures, and themes present. If your garden has a contemporary style, opt for a sleek and modern sofa set with clean lines. For a more rustic or natural look, choose a set made from wood or rattan.
Coordinate the colours of your sofa set with the surrounding elements. Suppose your garden features vibrant flowers or lush greenery. Neutral-coloured furniture can help create a harmonious balance. But what if your garden is predominantly monochromatic? Then inject a pop of colour through cushions or accessories.
Additionally, consider the scale and size of the sofa set in relation to the space available. Ensure that it fits comfortably and allows for easy movement around the area. Balancing proportions is crucial to achieving a visually pleasing arrangement.
Round-up
The right garden sofa creates an inviting and stylish outdoor seating area. Consider your needs, available space, and desired style to find the perfect match. Explore the range of materials, assessing durability and maintenance requirements.
Select a set that can withstand various weather conditions for long-lasting enjoyment. And don't forget the importance of comfort, especially cushions.
With careful consideration, you'll find the one you're looking for!